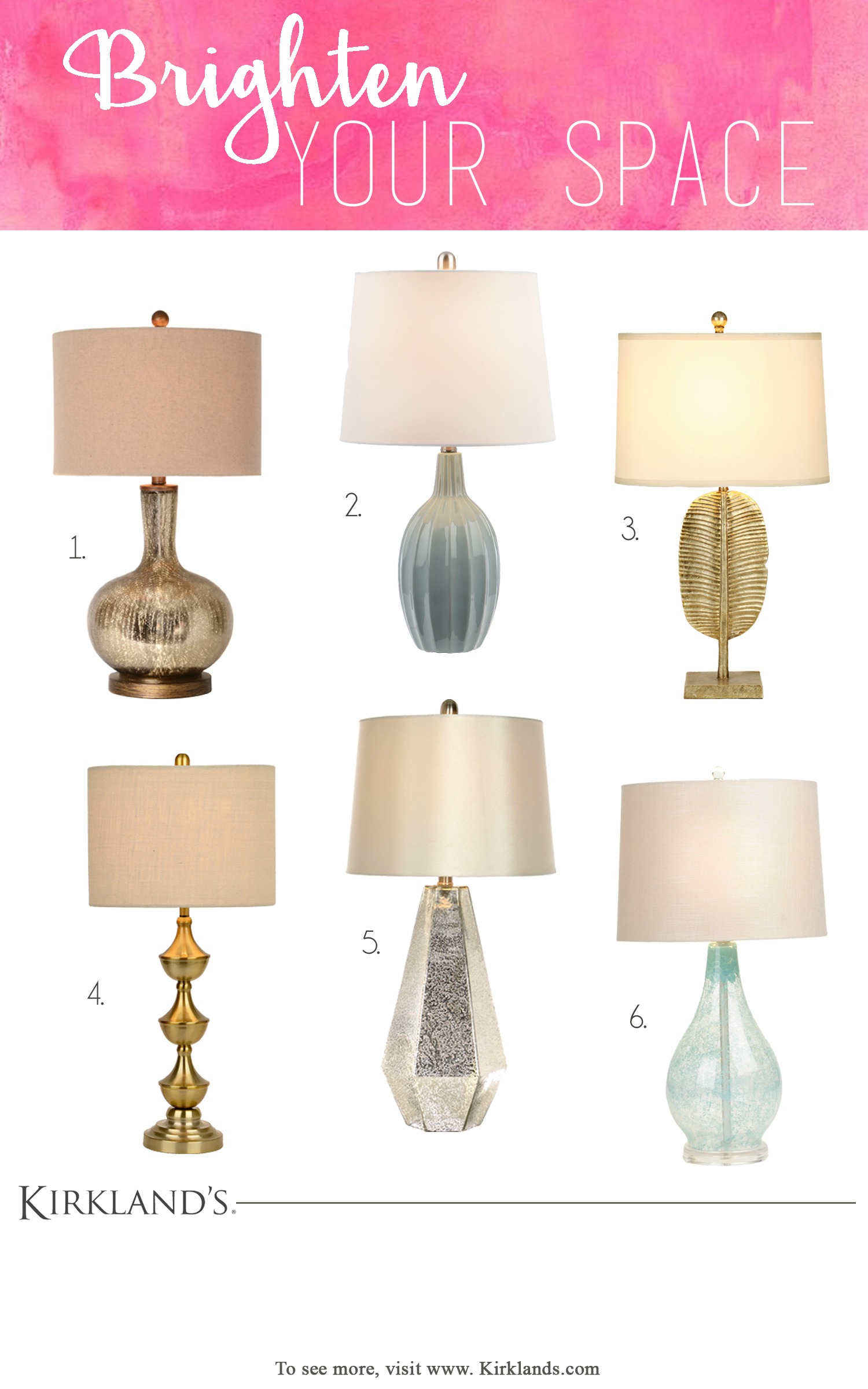 Lighting can make or break a room, seriously.  Have you even been to a house that had terrible lighting?  Dark and drab or just the wrong color all together. I know I have.  I rounded up a few of my favorite lamps and I sort of them them all….
I am really into metallics, still.  I also have a love affair with blue.  People say to look in your closet and see what clothes you have the most of.  The color and type of clothes that you wear is supposed to be a reflection of not only your favorite color but your style.  If Target boyfriend tees are a style then fill me in on what style that is….my closet is filled those fabulous Target tees.
What I can say is that my closet is filled with blue.  I try as hard as I can to pick other colors but I seem to always end up with blue…its my fav for sure.
That color obsession has also translated into my decor.  Remember the epic painted wall….? I kind of shutter when I look back at those pictures. The wall is still blue but will be getting yet another update soon.
For your convenience, some of the links below are affiliate links.  For more information, please see my disclosure page.
1- Dynia Gold Crackle Mercury Glass Table Lamp
 Mercury glass has always been a favorite of mine.  The shape of this lamp lends of a traditional look.  It's pretty.  2-Spa Blue Fluted Gourd Table Lamp
 Blue, big surprise!  I also love the sleek lines of this lamp.   3- Gold Palm Leaf Table Lamp
 To me, this lamp has a bohemian feel to it. It is really unique and I love that!  4- Regal Gold Metal Table Lamp
 This one might be my favorite.  It has a vintage vibe to it and its just pretty.   5- Zeller Mercury Glass Table Lamp
 Love the geometric shape of this Zeller lamp plus the added metallic color is a bonus.  6- Sandy Blue Glass Table Lamp
 Blue glass! This would be a great lamp to brighten any space!
Which one is your favorite?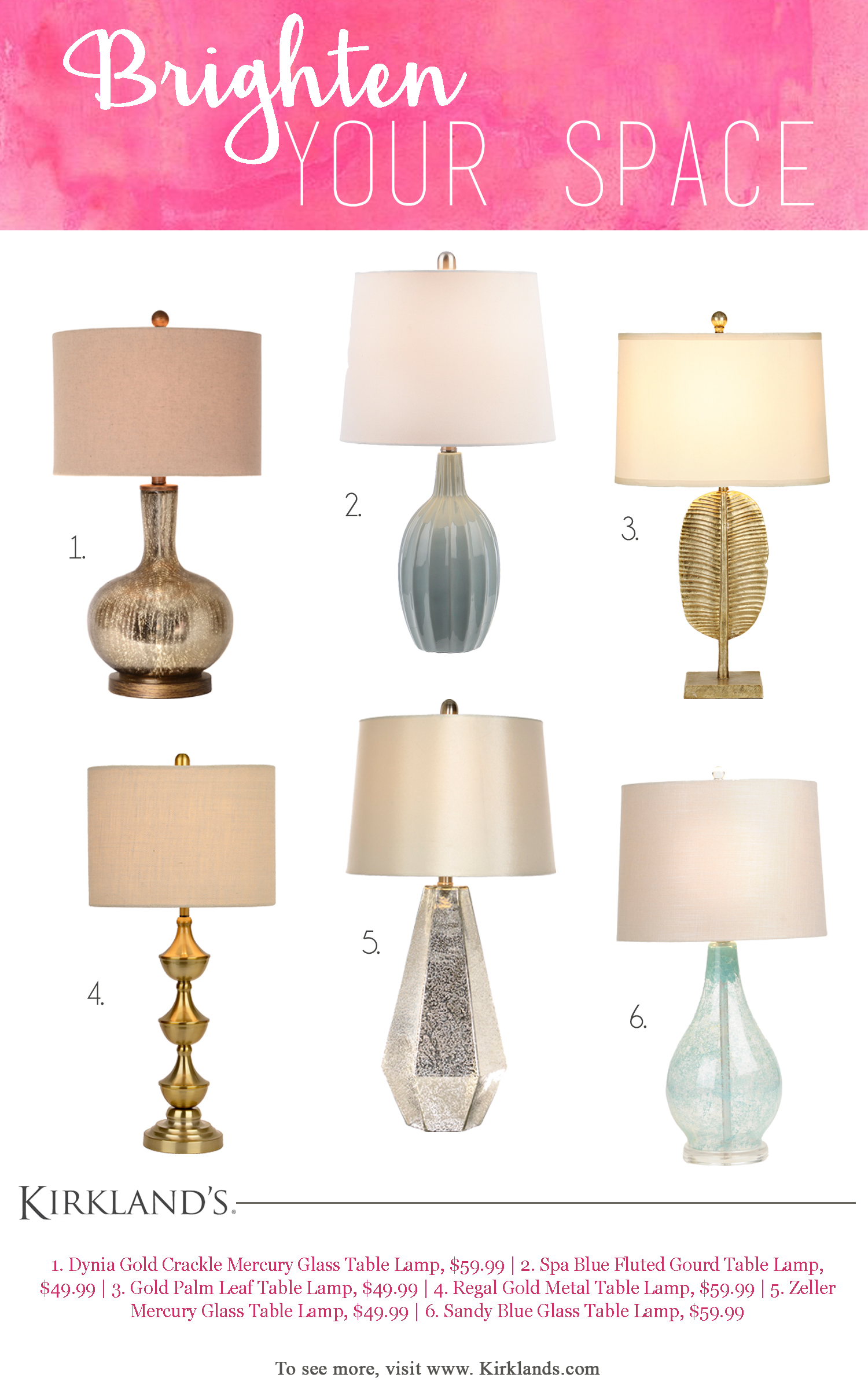 Want more AWESOME ideas...Check these out too!