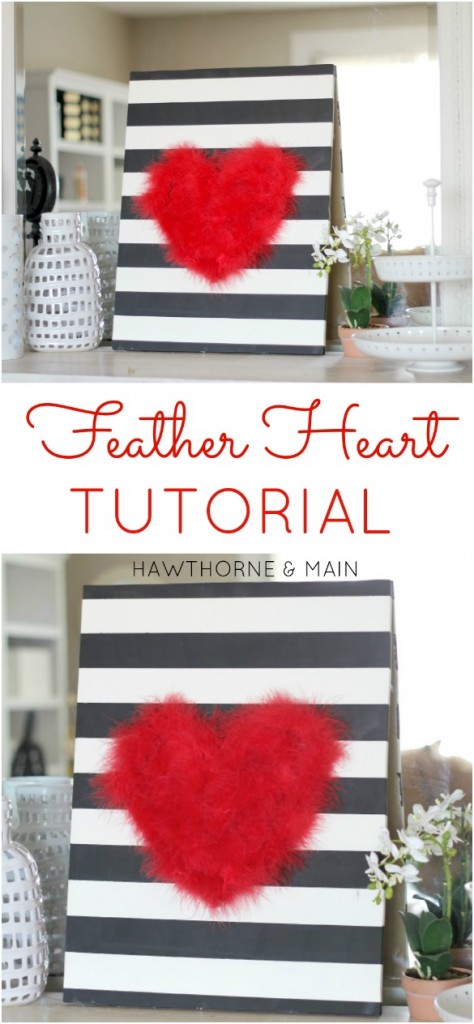 Hello everyone!
Valentines Day is coming up soon!!I wanted to share with you one last little project that I completed.
I usually don't go all out and decorate for Valentines Day, but I do like to add a few bits of color here and there.
This project is perfect for that.
Also the feathers bring an awesome texture to the room, I love it!!
Plus, if you check out the tutorial you will see how I was able to make sure I can still use the black and white board after valentines day!!
To get all the details on this Valentines day project head over here.   And if you want to stay up to date with everything going on here be sure to follow us on instagram and pinterest!!
Have a wonderful weekend!!
Want more AWESOME ideas...Check these out too!