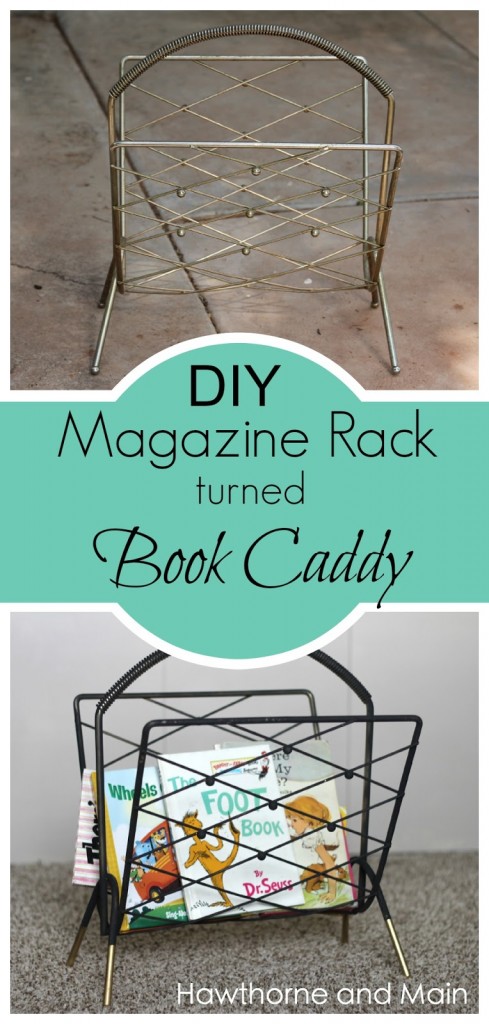 The other day I was walking around one of my favorite thrift stores when I spotted this beauty.  I am in the process of finally finishing my babies nursery (she's only 15 months old now).
I thought I might be able to make this work in her room.
Today I am going to show you how I turned a cheap thriftstore magazine rack into a cute book caddy for my little girls bedroom.
My little one is just starting to really love reading books. The only problem is that she loves to read the same books over…. and over…… and over again……. I decided that we needed a book caddy to allow  quick access to her favorite books of the month.
So far it has worked great!
These pictures sort of make the before caddy look good.  In reality though the paint was chipping and the coloring was somewhere between gold and bronze.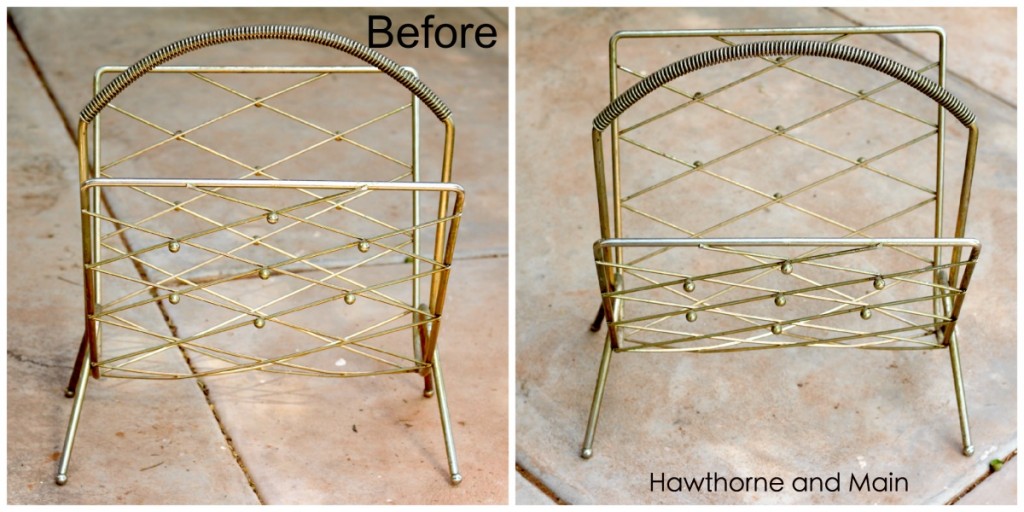 I first painted it using a can of flat black spray paint, and yes it took the whole can. This was my first time using flat spray paint and I have to say that I really like the result.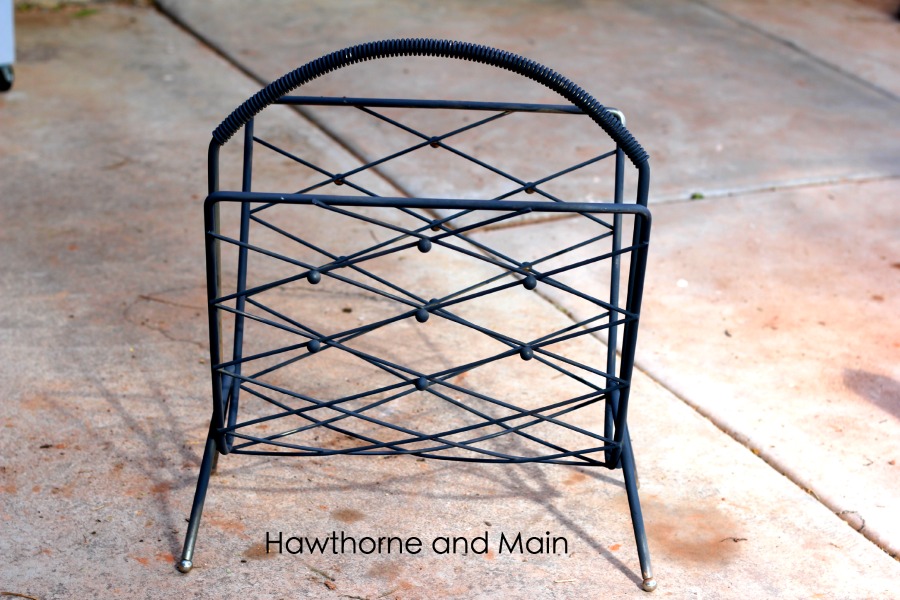 After I let the black spray paint dry I taped off the bottom of the feet and used some gold spray paint to add a little accent.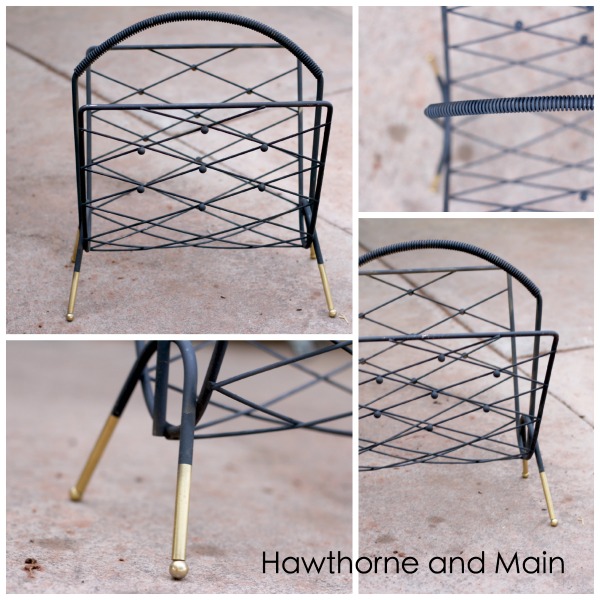 I really like the contrast that I got from the shiny feet vs. the flat paint on the rest of the piece.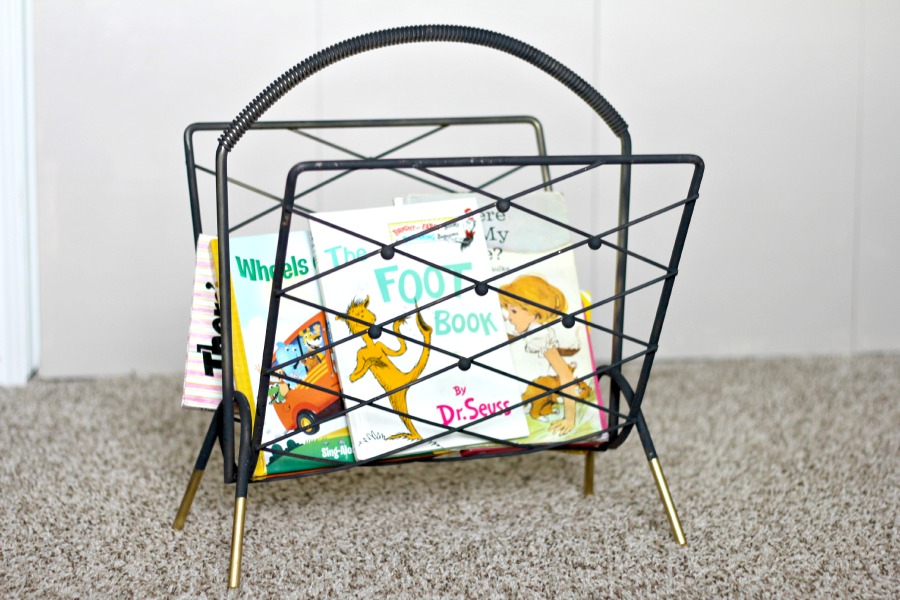 I am excited to show you the space in her room that this little gem will be residing.  It's super cute so be sure to come back soon to check it out!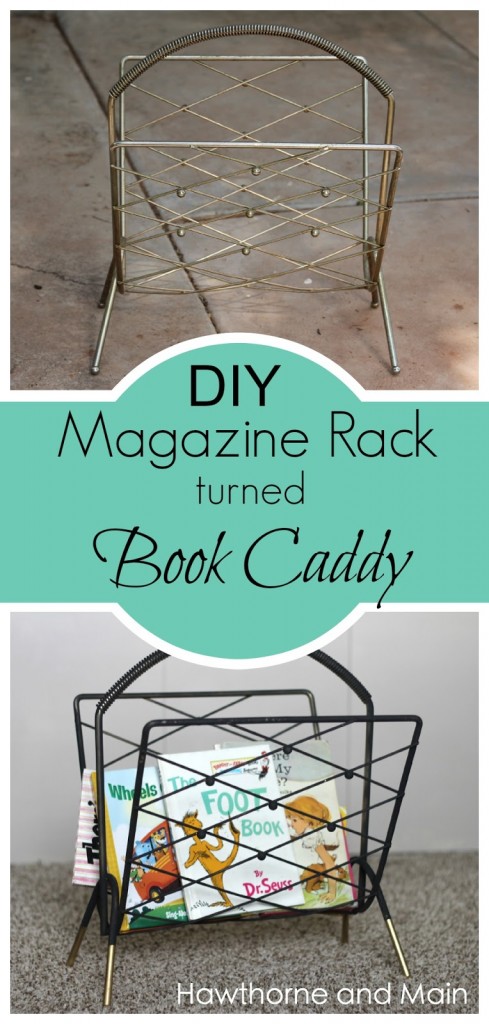 Want more AWESOME ideas...Check these out too!