After I got done sanding the boards I tested the stain on a scrap piece of board and realized that it was a little bit too dark for the look I was going for.  I ended up mixing 50/50 stain and water.
This really made a big difference and the color was exactly what I was looking for. I used a brush and brushed on the stain to all of the boards.
I let the stain dry over night.   The next day, I used some of my favorite Annie Sloan, Pure White Chalk Paint to add a white wash.
To make the white wash I added about 1-2 Tablespoon of paint to 1 cup of water.  It really doesn't take that much paint.  I brushed each board with the white wash and then I took a paper towel and wiped off some.  The more paint you leave on the more white washed it looks.
 Here is a picture to give you an idea of the difference between stain only and adding the white wash.
 I needed to rip one of my boards so that it would fit nicely in my frame.  I ended up just using my jig saw.  You can tell it isn't perfect.   I put this piece of wood on the very bottom of the picture frame and you cannot tell that it isn't completely straight.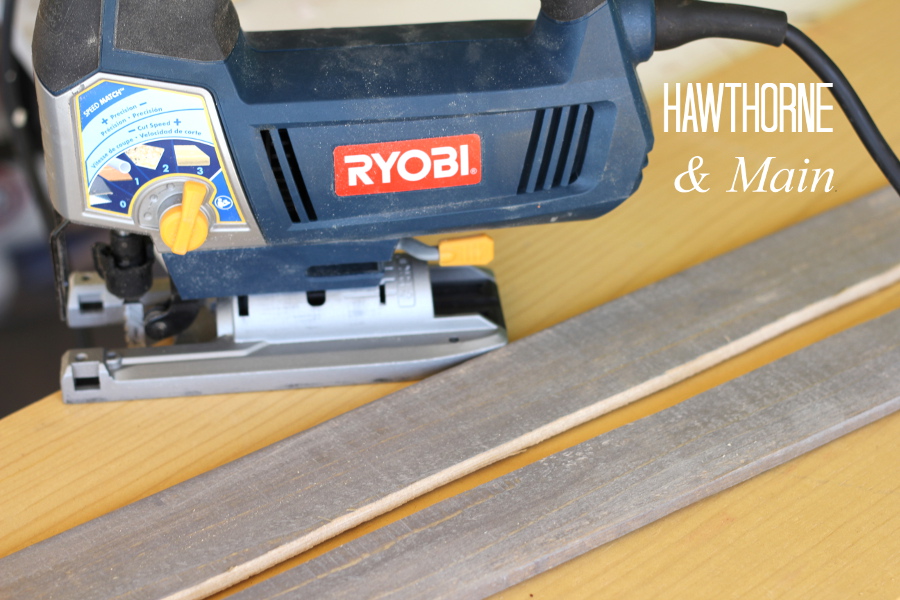 It worked like a charm.
If your frame does not have a lip like mine does, you can just glue the card board to the back of the frame.
 Once I glued the card board down I added the finished wood pieces using the same glue.
I didn't have enough wood clamps so I found the next best thing…..books.  And we have no shortage of them….
 This glue is quite smelly so make sure you are in a well ventilated area when using it!!!
Wood does expand and contract.  I would recommend spacing out the boards a little bit to account for this.
I let the glue dry for a couple of days and it was done!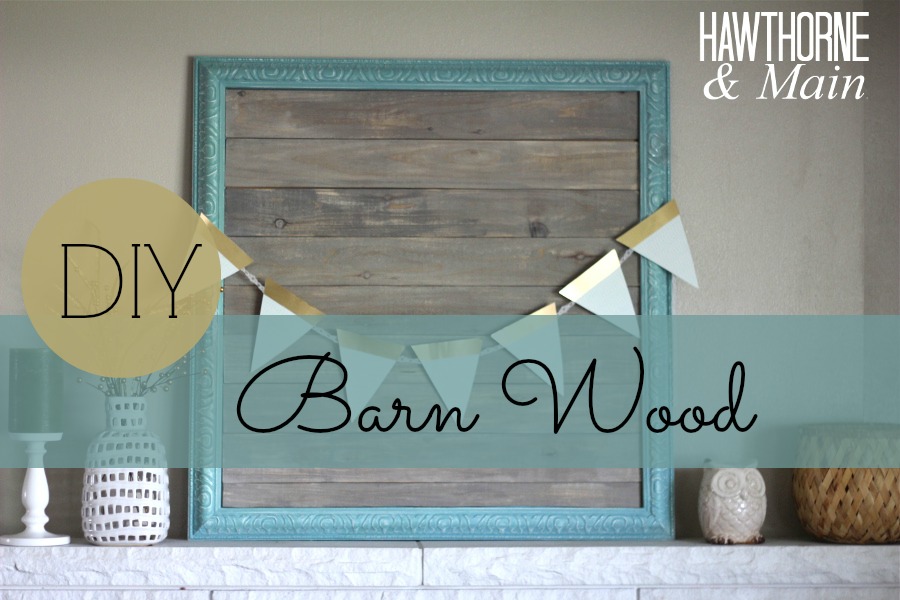 Other barn wood projects:
Barn Wood Jewelry Holder 
Barn Wood Coat Rack and Shelf