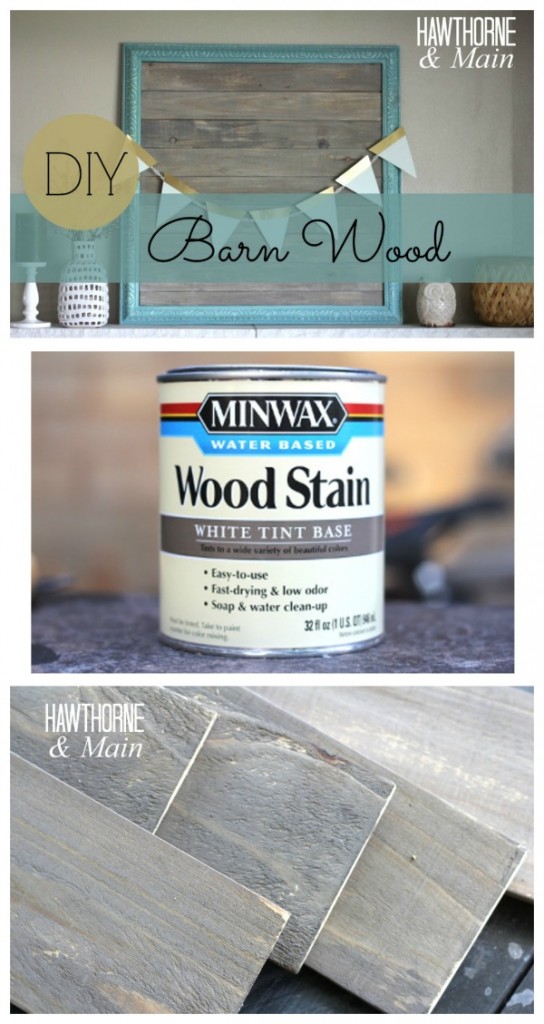 I love barn wood….. I might even be a little obsessed….
Not everyone has a dad that loves to tear down old buildings and who lets his daughter have free rein by taking as much as she wants…..
Today I am going to show you this awesome way to make your own barn wood….
I picked up this picture frame from the Restore a few months ago. You can see how I achieved this distressed worn look over here.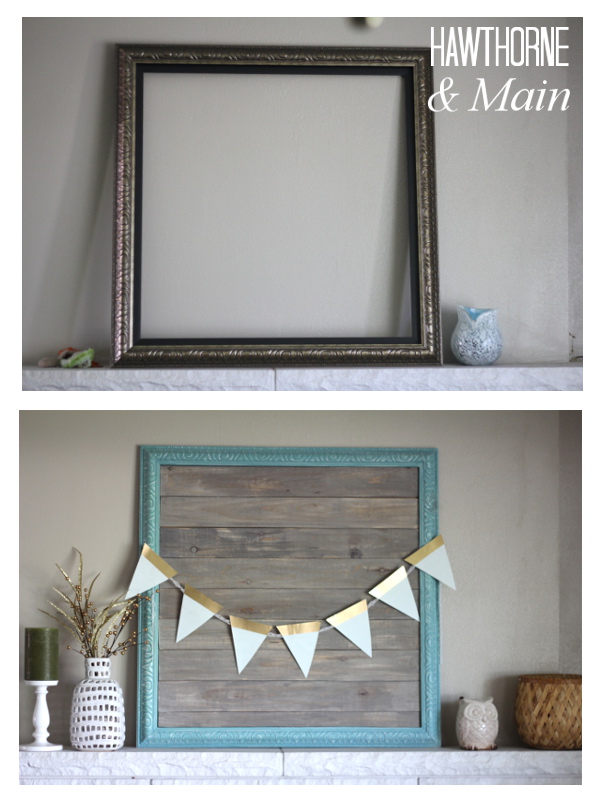 I really wanted to add some wood to the inside of this frame and was at a loss of what type of wood to use.Real…. I am talking the really old barn wood is actually one inch think, very heavy…..
I wanted something that would still give me the barn wood vibe but not weight a gazillion pounds.
I literally went to home depot and started to walk up and down the isles in the lumber section.
I swear the clouds parted and the angles were singing as soon as I saw these boards!!
This wonderful wood is called bender board.  It is typically used in gardening buuuuuttttt……..
It makes the perfect barn wood…… It is only about 3/8″ thick so it is really lightweight.
To get started,  I cut all of my pieces to size and gave them a quick 20 second sand, only on one side.

The stain I used for this project is a wood stain by Minwax with a white tint base. The color I got was  called slate.   This is a water based stain, which means it is a lot like paint.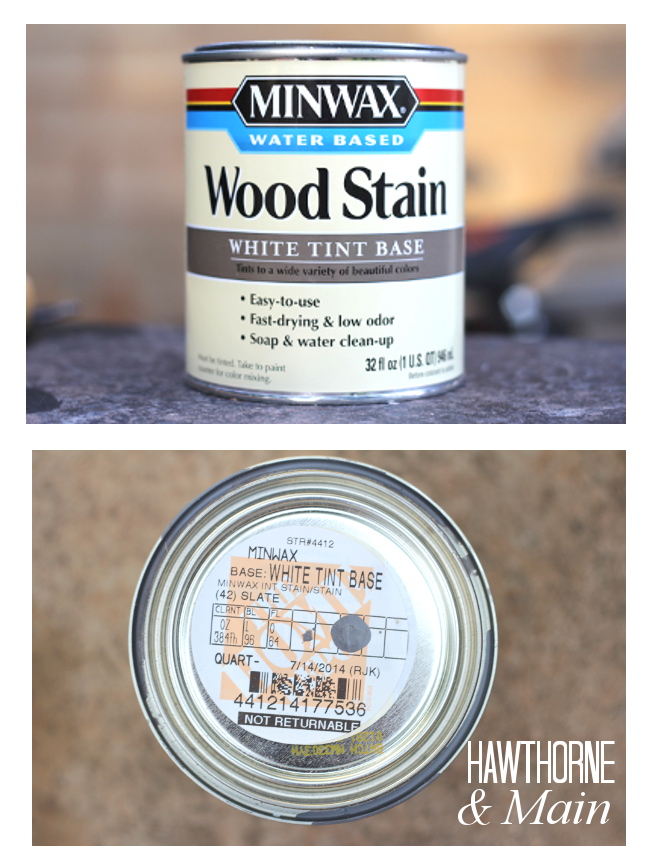 Want more AWESOME ideas...Check these out too!