I am super excited to show you my new command center.   I guess having a command center means my life will be totally organized and run smooth now!!……
I hope!!
I wasn't sure exactly what color scheme I wanted to use before I began this project.   As it progressed though, I ended up using a lot of black and gold.  I think I might add a couple more decor pieces that are a lighter color to brighten it up a bit.
For now though, it works great!BeforeI get started on showing you the after let me show you the before.  It wasn't terrible per se, it was just a blank ugly wall.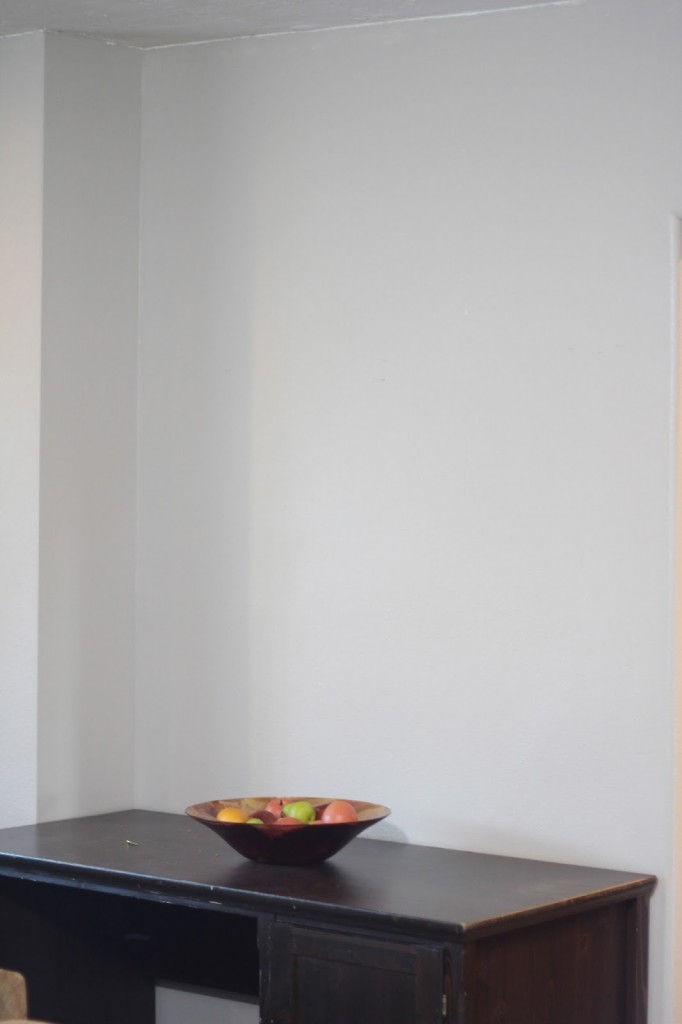 Ok! Now that you have seen the before let me show you around my new command center!
The hanging basket on the top left is from Home Goods.  I actually picked this piece up about 2 months before I was even planning the command center.  I just loved that it was metal.  I also liked that the metal wasn't straight and perfect.  Sometimes I just like pieces that are a little odd and not so perfect.  This piece was just that!!
The chalk board on the right will be a tutorial coming soon, it is my Dustless Chalkboard.  I wanted to add a little embellishment to the chalkboard.  I ended up going with this black crow.  I cut the crow out of  black vinyl using my Silhouette Cameo.
The three magazine holders on the bottom left are from Walmart.  I used some masking tape to tape off stripes and then spray painted the stripes gold.  I tapped off two of them the same.  Then for the third one I tapped it off opposite. This way it would make the checker pattern.  I think it really adds intrigue to the area.
The little tin can that has my favorite paint brush in it used to look all summery with flips flops on it, you can head over here to see that transformation.
I basically painted it and used some embellishment to help it bleed well with the theme here.
The three half painted gold jars are actually trail mix jars that I got from Target.
I love these jars because they are thick sturdy plastic.  I removed the labels ( which alway is sort of a pain, got any tips….?) and used masking tape to mark off the bottom of the jar.  I then spray painted the tops, including the lids, gold.   These jars are seriously so sturdy.  I bet they will be hanging around for quite a while!!
 The little shelf that the owl and flower are sitting on, is a piece I got at a thrift store.  My hubby later told me it was a shoe rack,….. oh well.  I also painted the feet on it gold.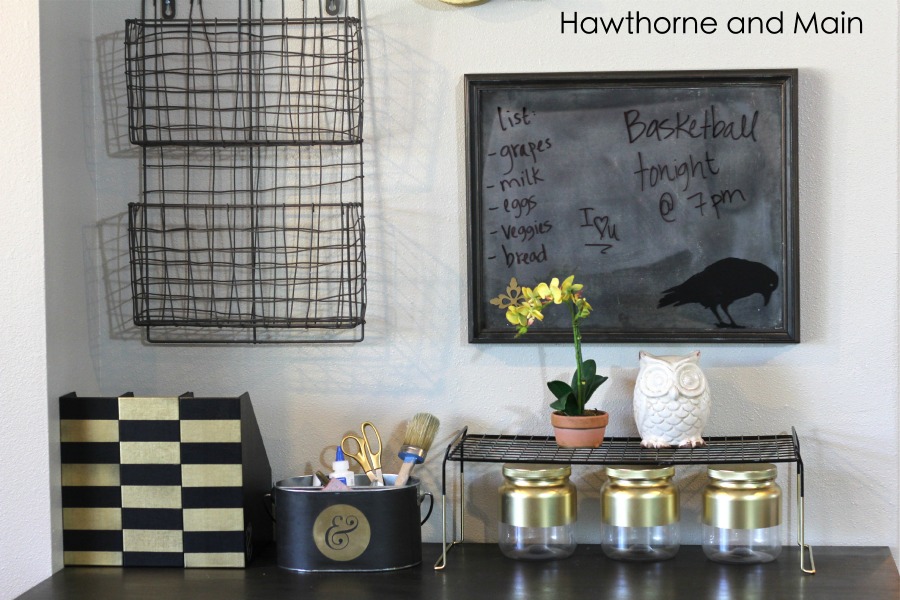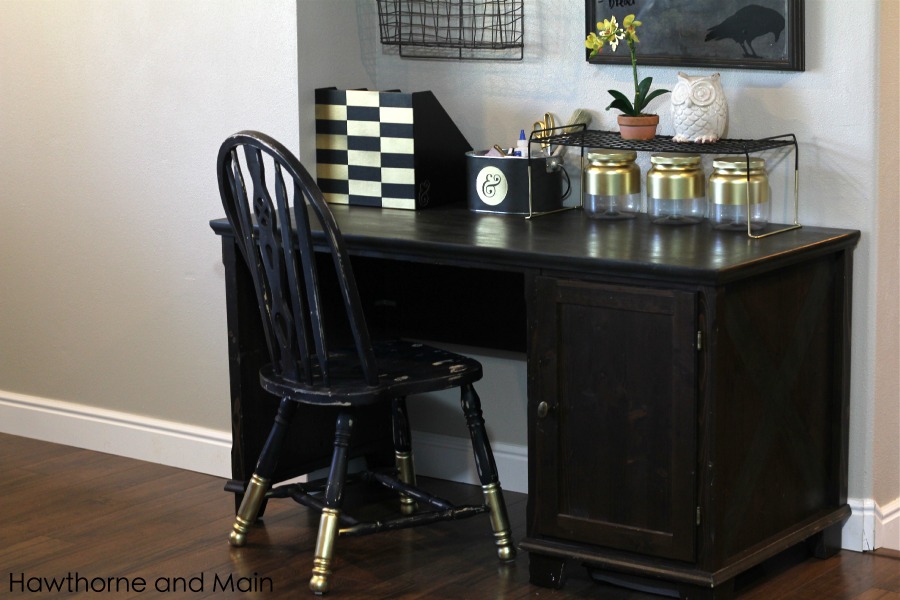 Now moving up the wall.
The clock is one that we already had,  I think we got it at Kohls.  It it black with metallic bronze which blends well with the other gold accents.
The gold ampersand is actually a DIY.  You can find the tutorial for the DIY Ampersand over
here
.  I bet you can't guess what it is made of! You will be shocked!!!
The quote 'to think of you is to smile' is a FREE printable that I made!!  You can get your own copy over  
here
.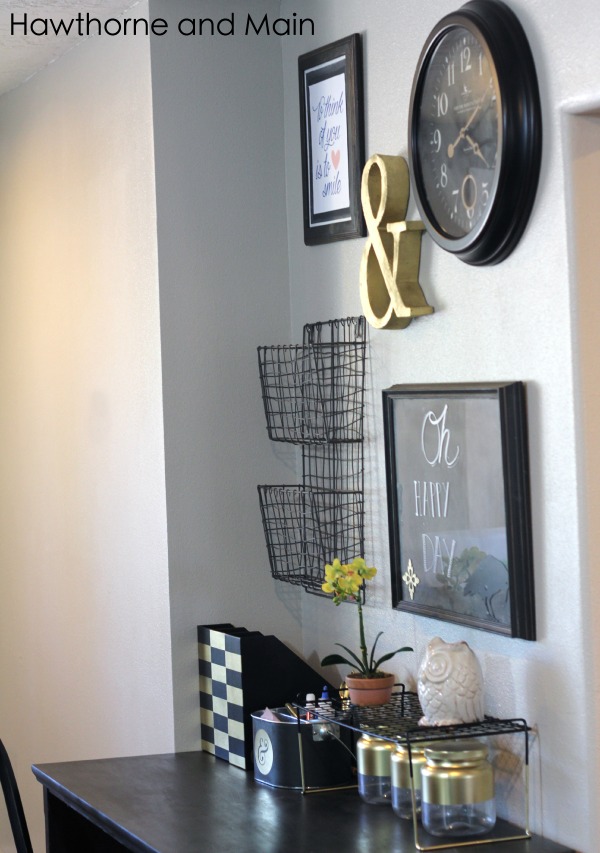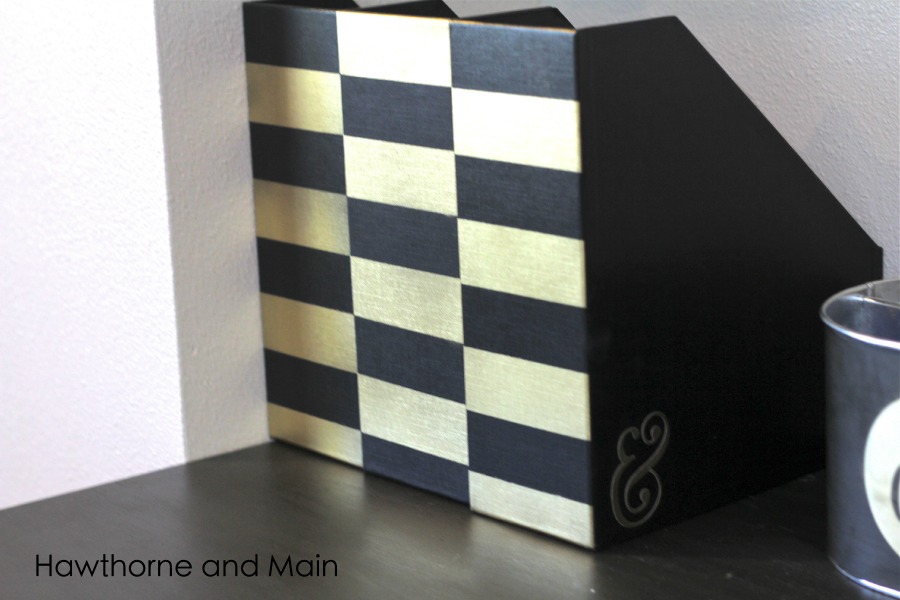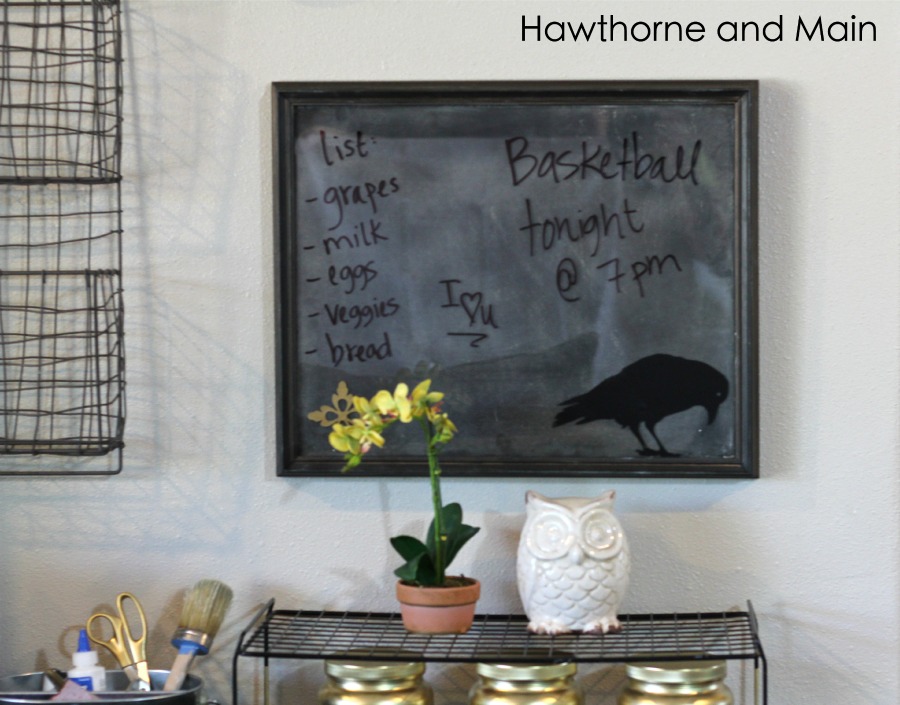 Well I guess that is it!! I am super in love with this new area of our home.  It has been really great to actually have a place to work and have my stuff.  The kitchen table was getting a little bit tired of me taking over all the time!!
How do you organize your paper stuff? I would love chat in the comment below!
To see more of my projects check out my project gallery here, or click the image below!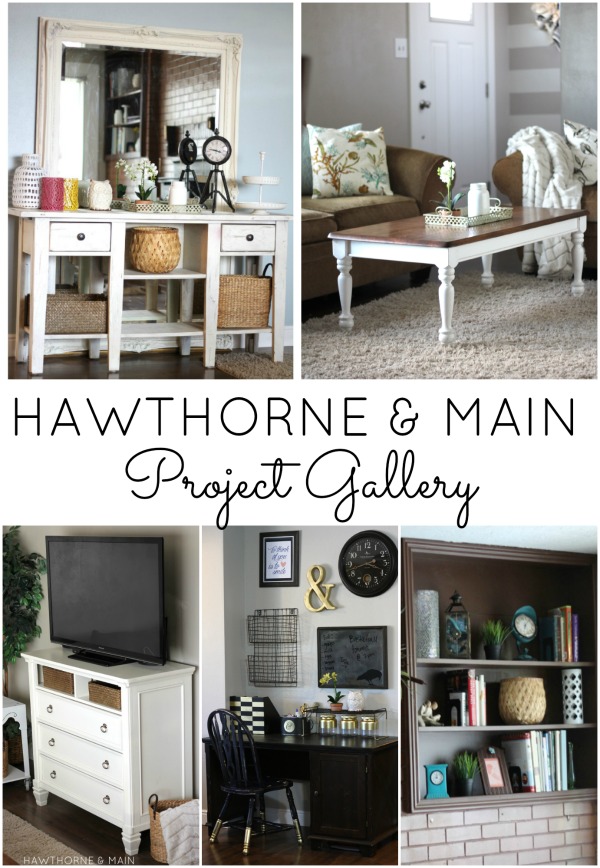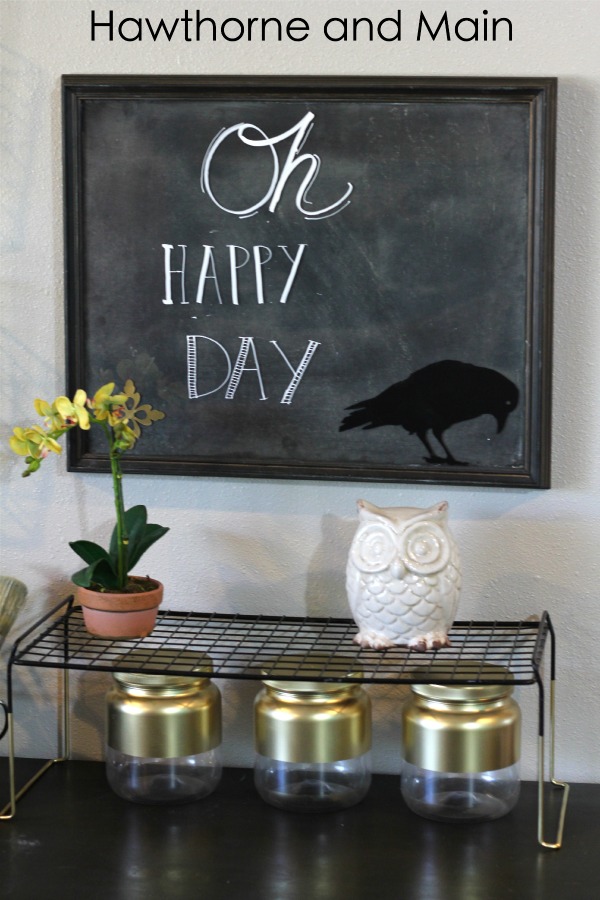 Other DIY home decor project you might be interested in: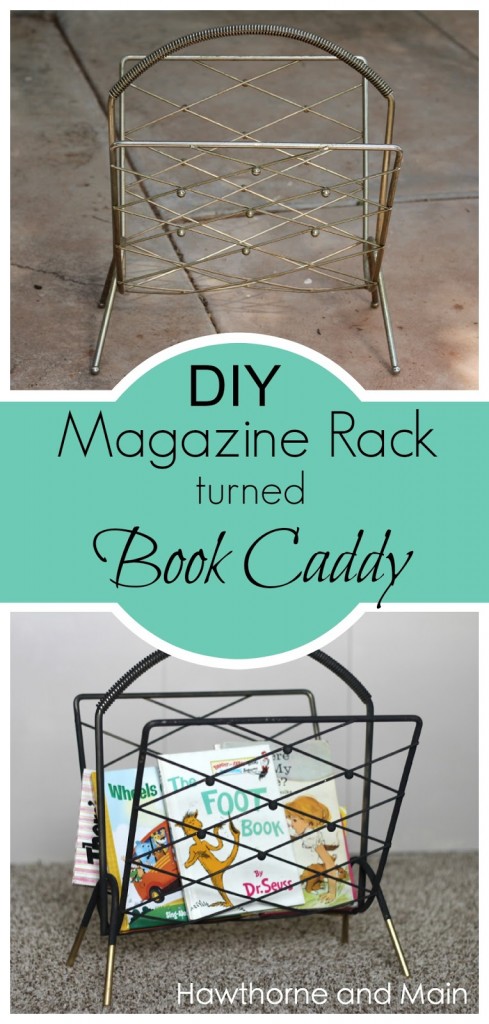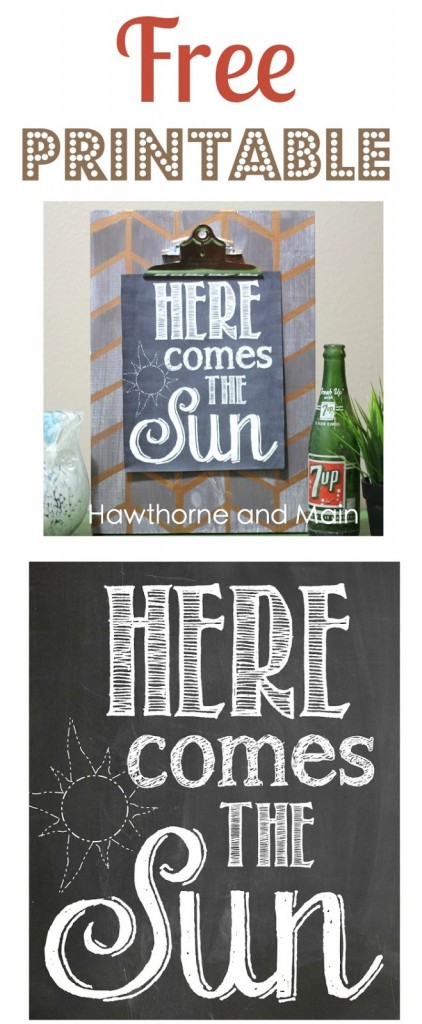 the Hawthorne and Main blog uses affiliate links, to learn more check out our policies page
Want more AWESOME ideas...Check these out too!