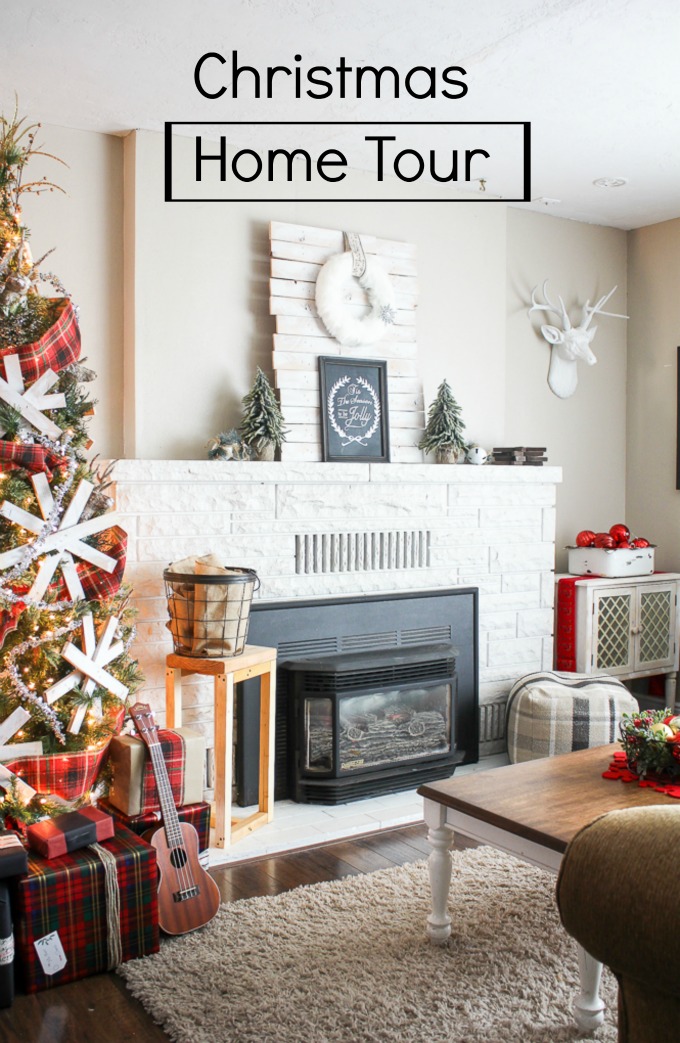 Welcome to my Christmas home tour 2015! Thank you so much for joining me today.
Christmas is such a fun and festive time of year, so much love and don't forget about all the yummy food.
This year I went with a rustic plaid theme. It was fun to use a color pallet that I had not used before. I was a little worried about pulling it off but I like the finished look.  Lets take a look around.
Here is a view as you enter in the front door.  My house is older, and the layout is sort of awkward.  I have rearranged this room about 17 times, and still it isn't perfect.  Originally I had the table and couch swapped.  That didn't quite feel right, so now you enter the front door into our dinning area…. it's a work in progress, what can I say.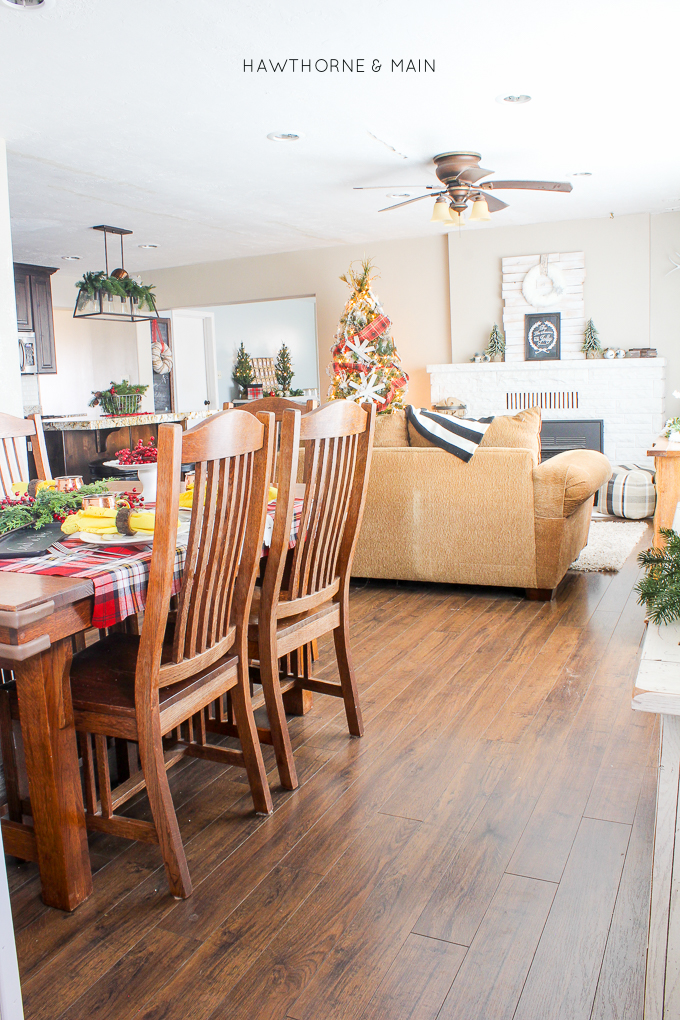 The table is set pretty simple.  I added yellow napkins to offset all the red and green. There is a bit of yellow in the plaid table cloth and I love that the napkins pull out those yellow tones.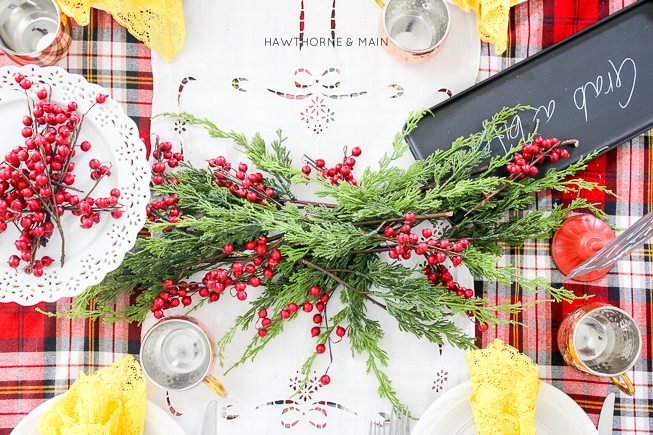 I love using metallics in my decor.  These copper mugs are also a fun addition to my christmas table setting.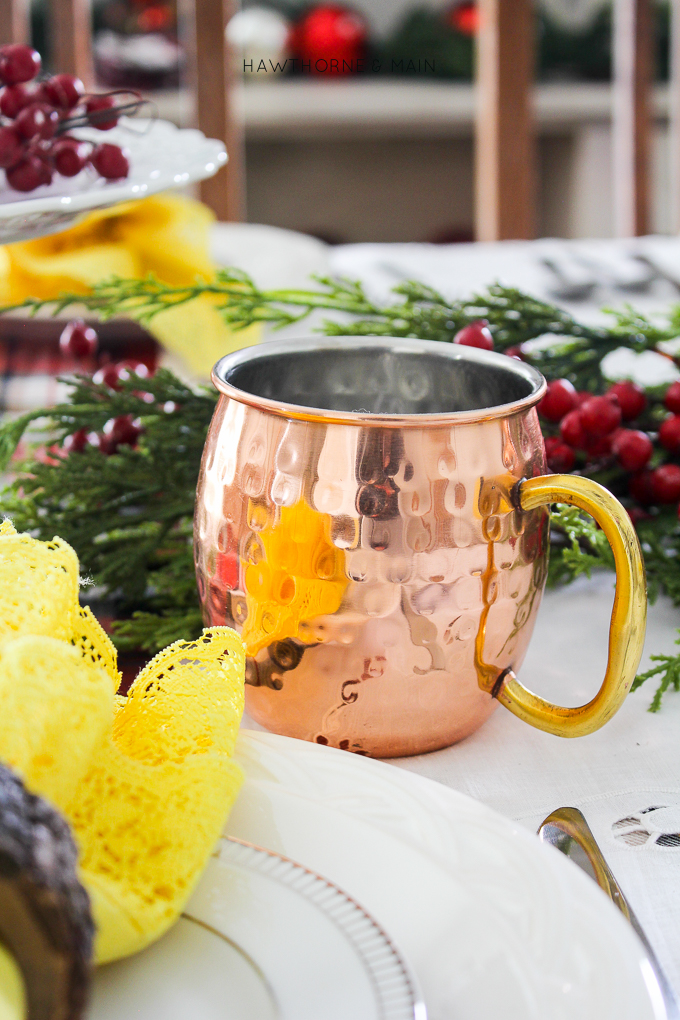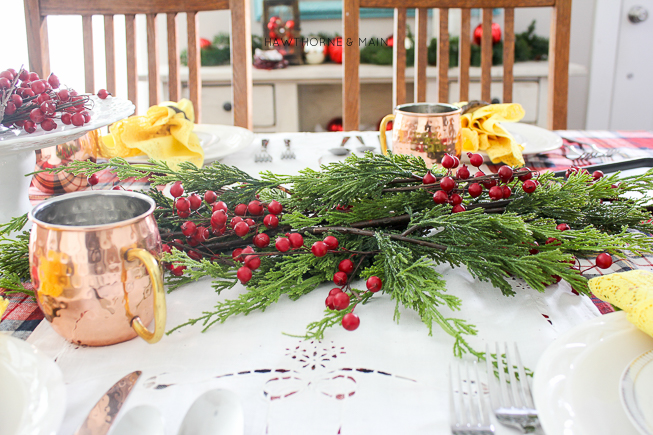 To the right of the front door there is a console table that also has been moved around a bunch.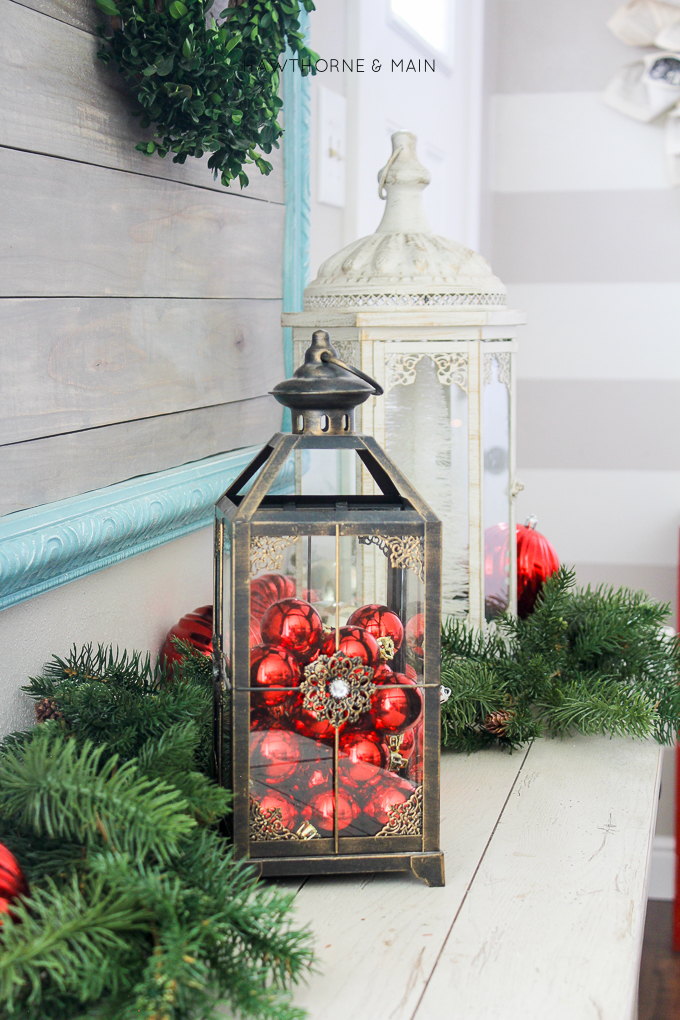 I used my DIY barn wood sign and hung on it my refurbished boxwood wreath.  I added a garland and a few ornaments to brighten it up a bit.  I sort of like the pop of blue here.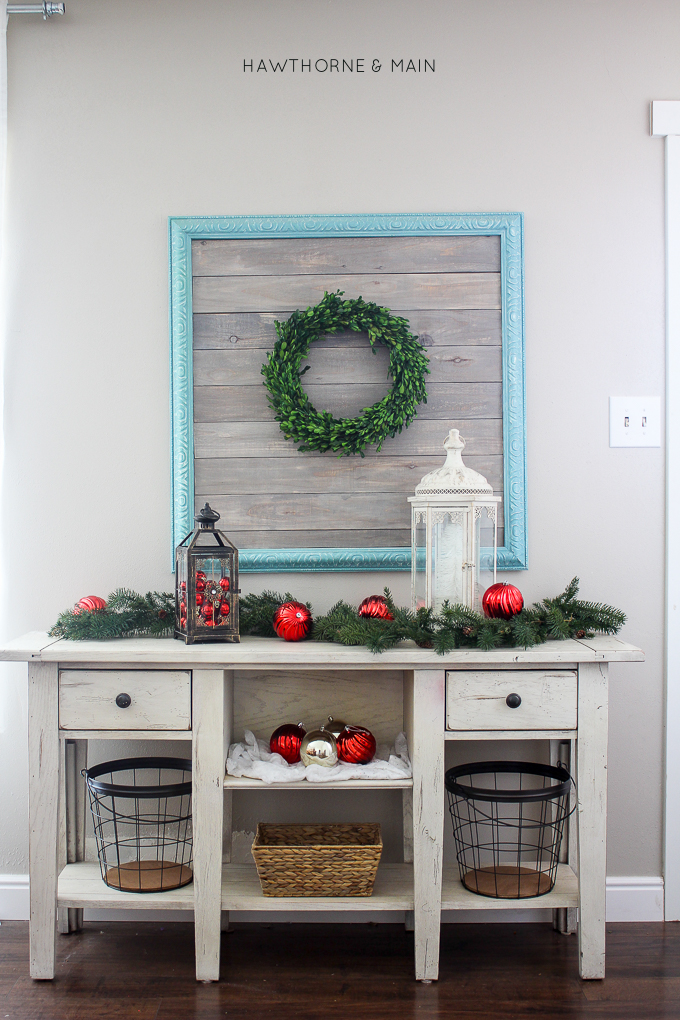 Just beyond the kitchen table is our first fire place, yes there are two in this house.  This space has become one of our favorites ever since we gave it a makeover! The Christmas tree was really fun to decorate this year.  I will be having a full post about how easy it is to decorate your tree and have it look amazing!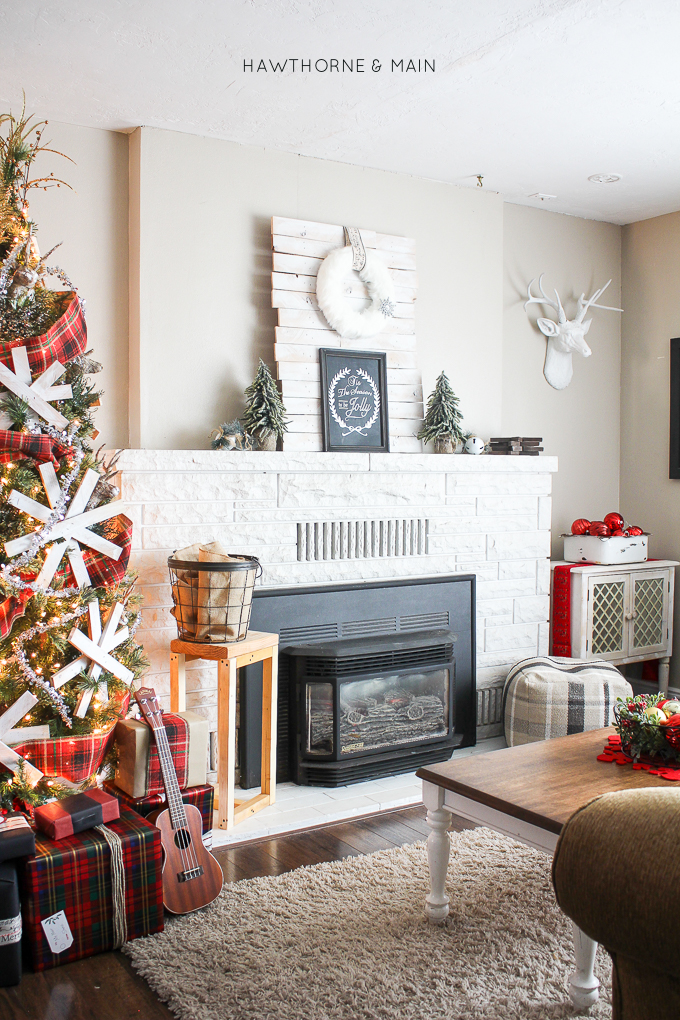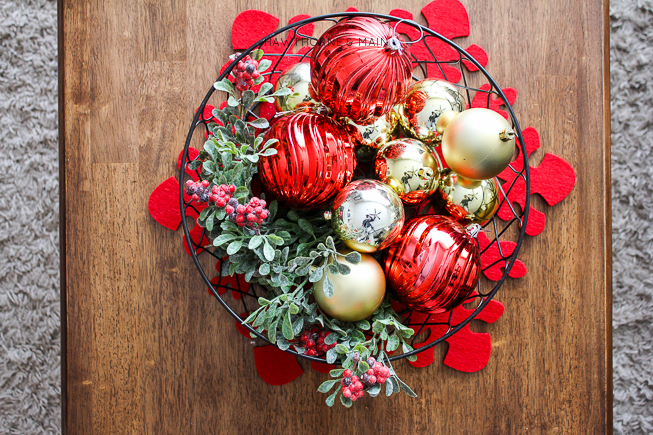 To the left of this space is our kitchen.  Since the floor plan is so open, I didn't add too many decor pieces in here.  A pine garland atop the island light and a simple center piece is all it needed.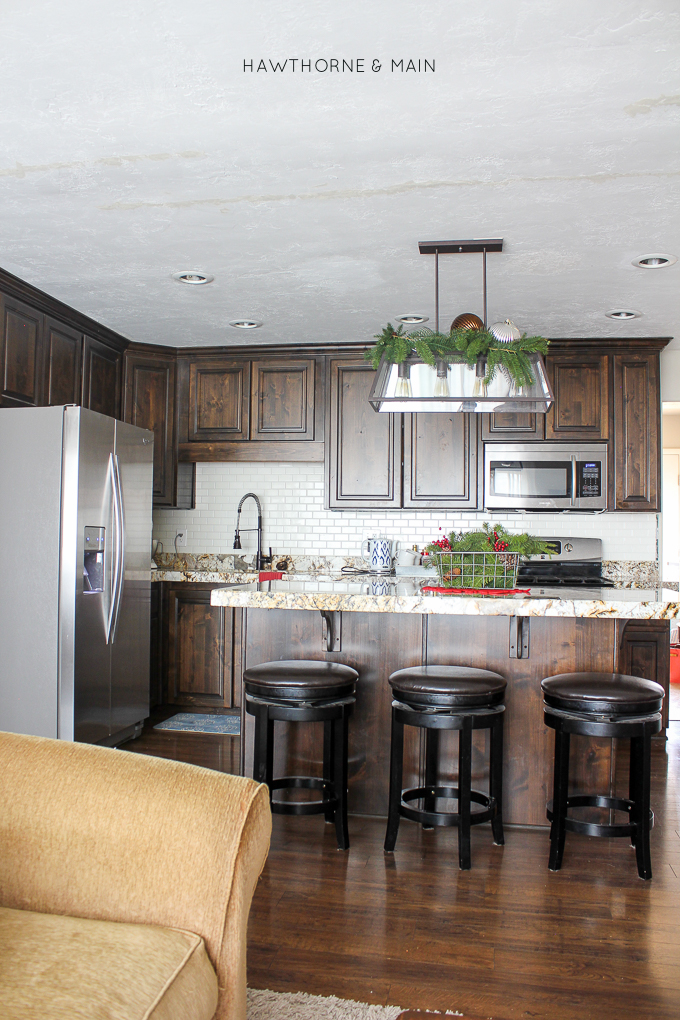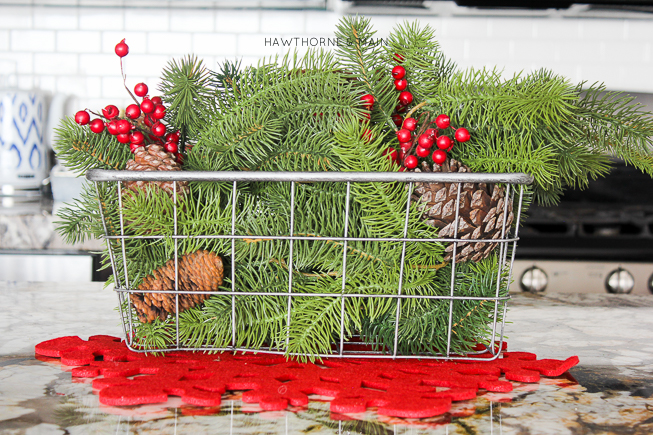 I did bring over my DIY hot chocolate bar.  This is a simplified version.  I will be posting more on this soon!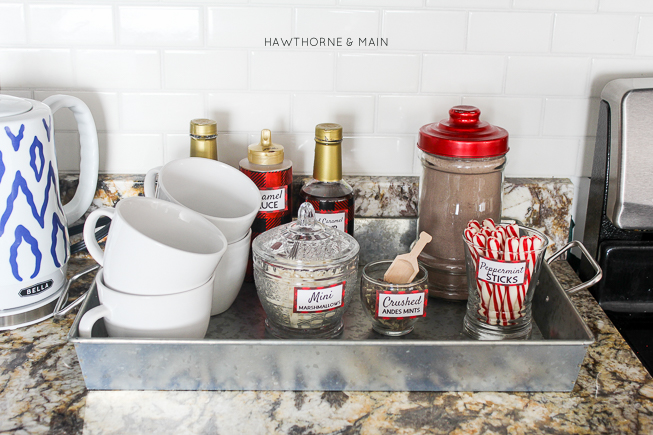 Now we are heading into our family room.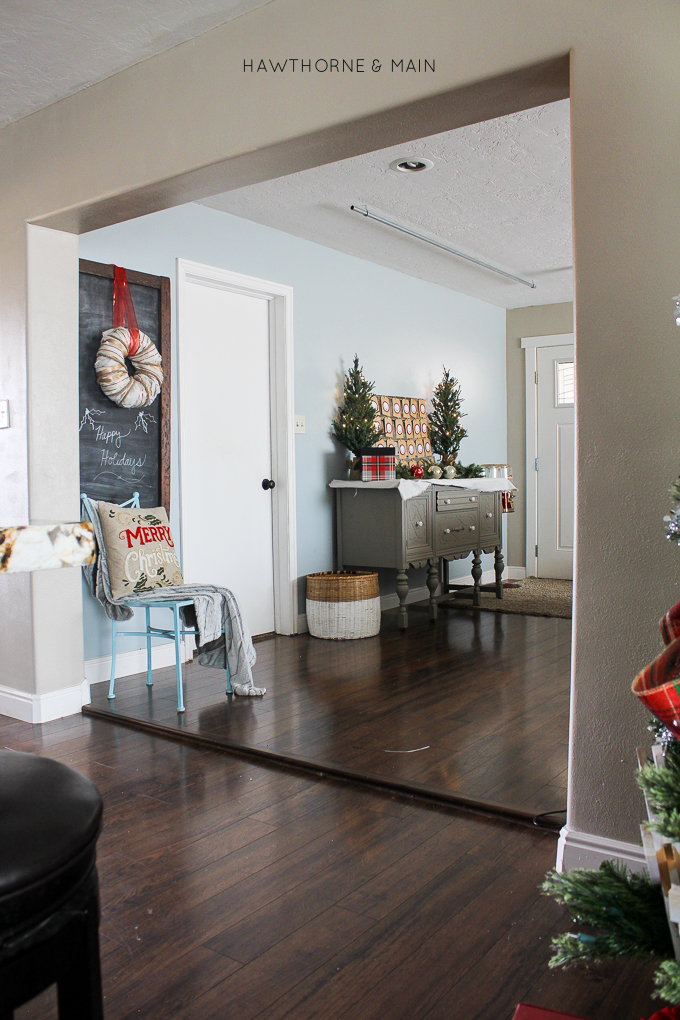 My large DIY chalkboard and oversize wreath make this a simple spot to put on shoes before running out the door.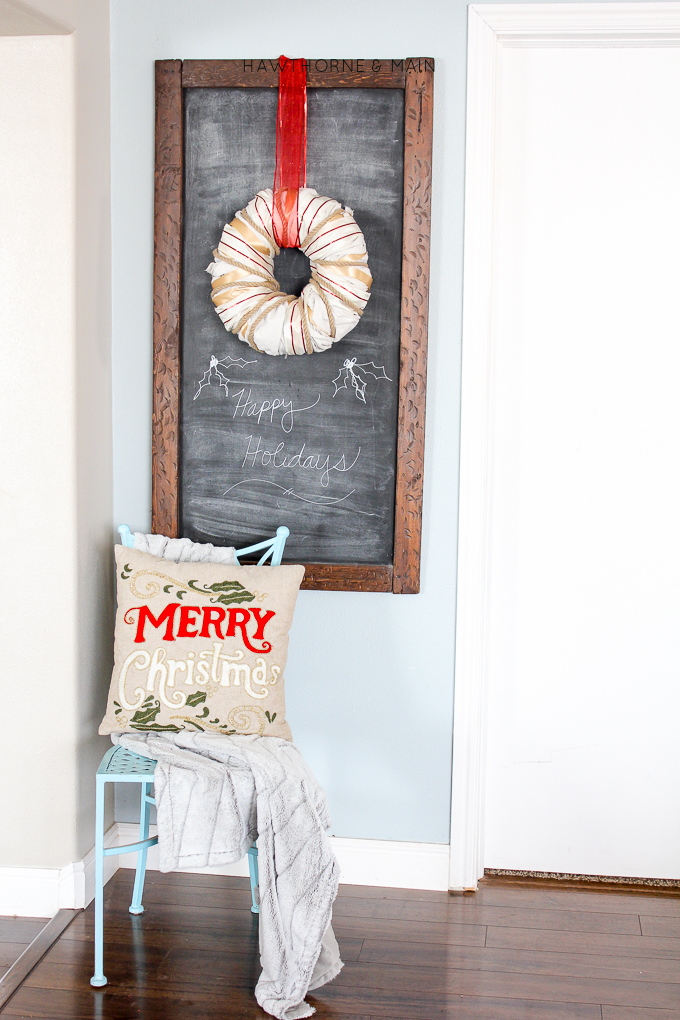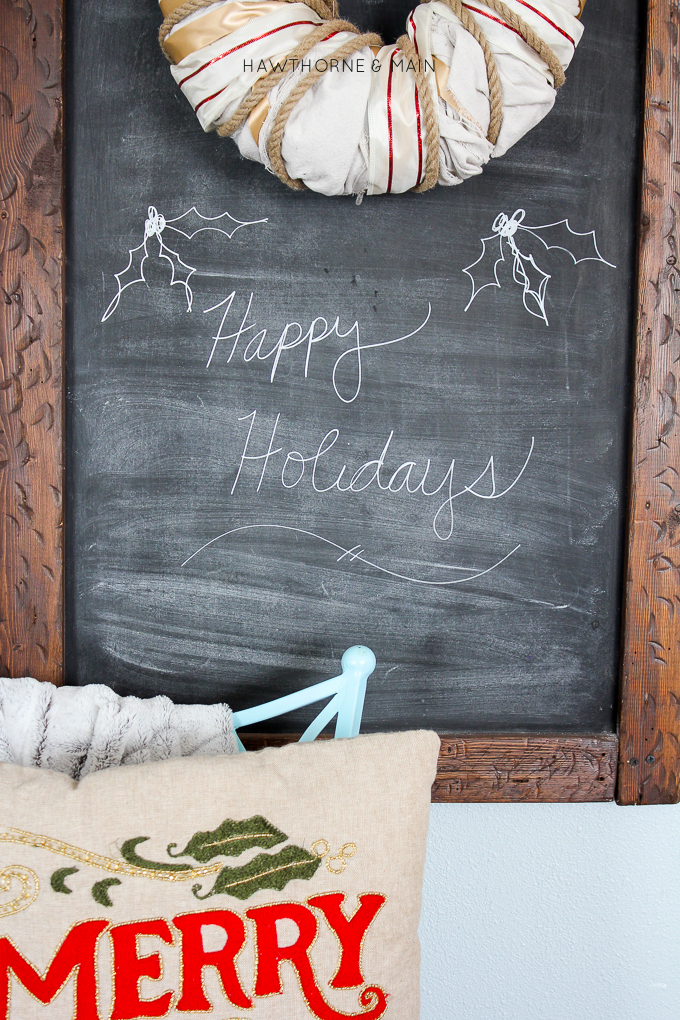 On the old buffet table I have our DIY advent calendar.  You can read all about how we are doing #HolidayRandomActs this season. It has been so fun to give service and really, it's not that hard.  BUT….so rewarding!!!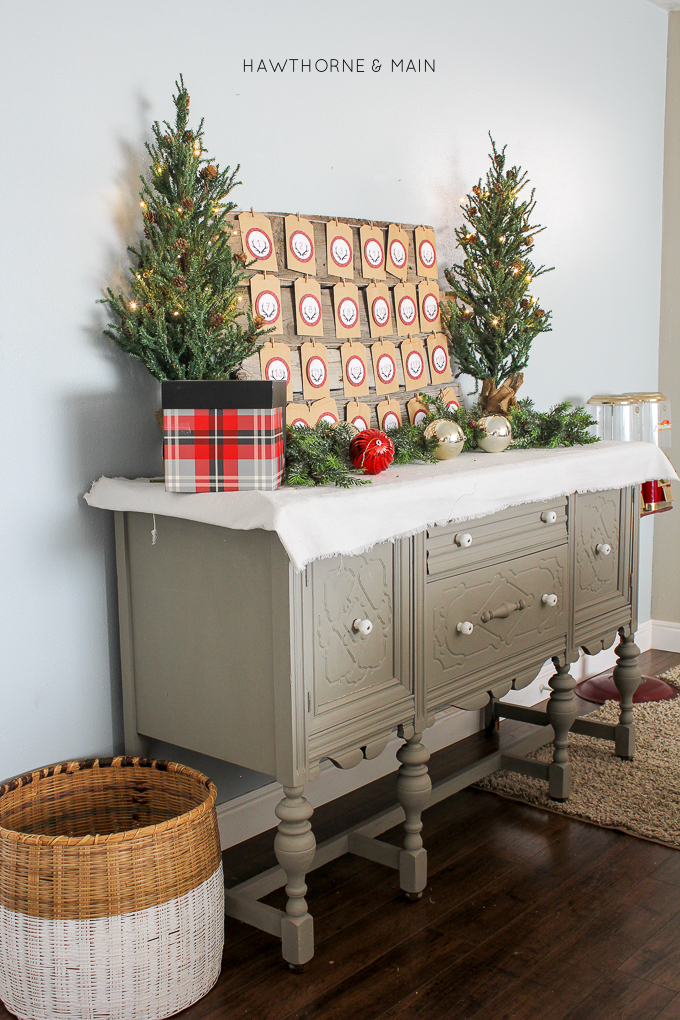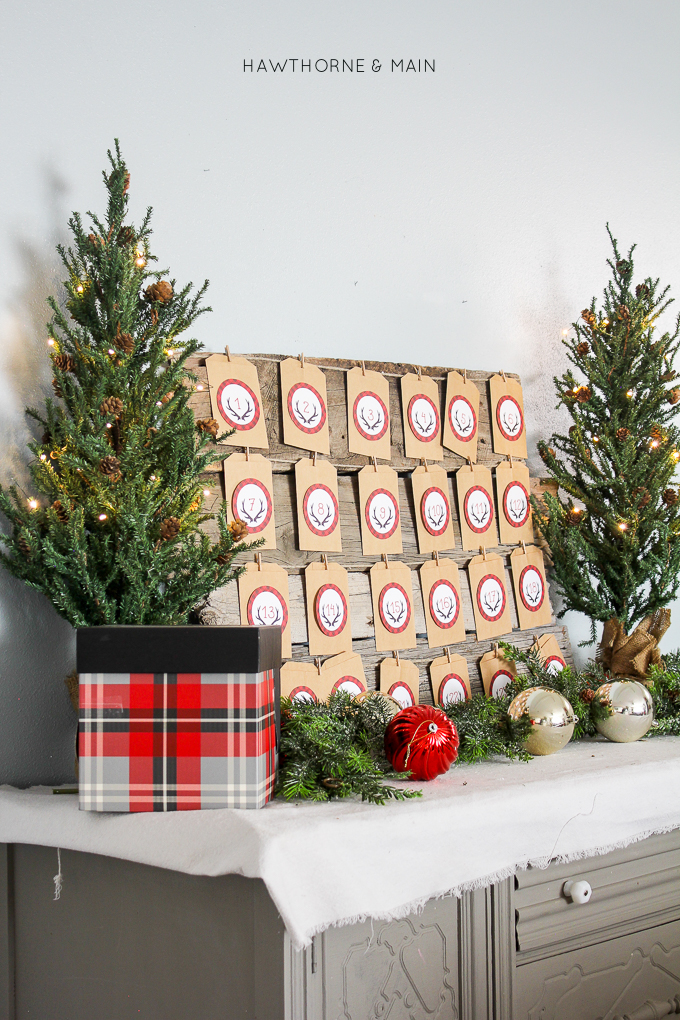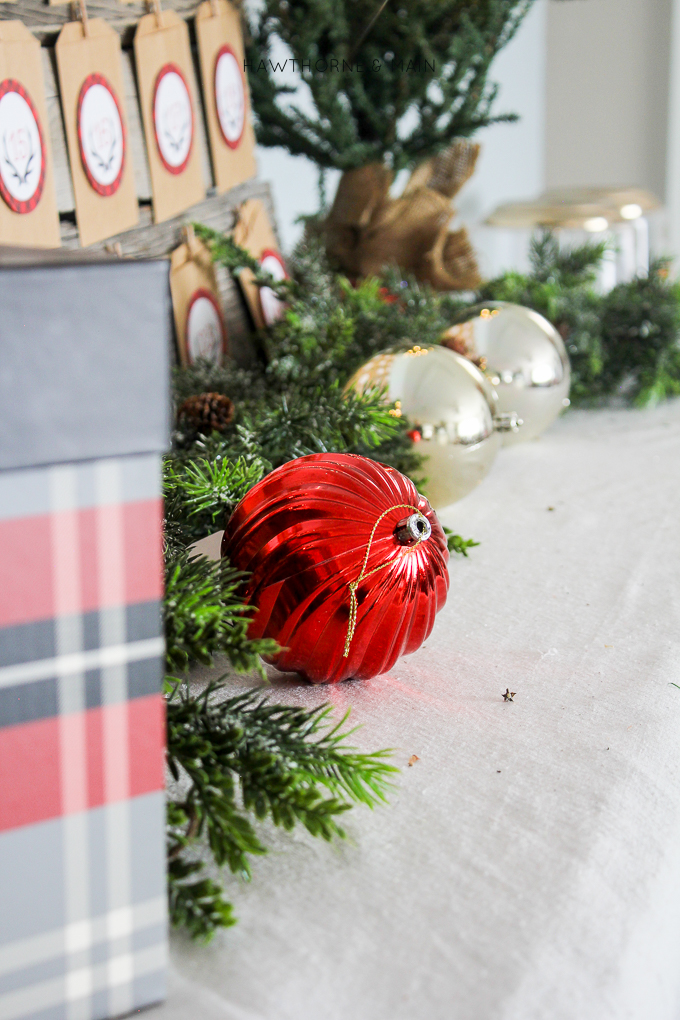 To the right of the buffet table is the family room.  This is fire place #2.  I really have not shown this space too much on the blog. Partly because it used to be high gloss spaghetti sauce red and because the mantel that used to be here literally broke off in my hands one day.  Soooooo…….. a couple of weeks ago I finally got around to making a new mantel.  More on that soon.
For now I have just painted it white but I am toying around with adding some antiquing or something else to it.  Any suggestions?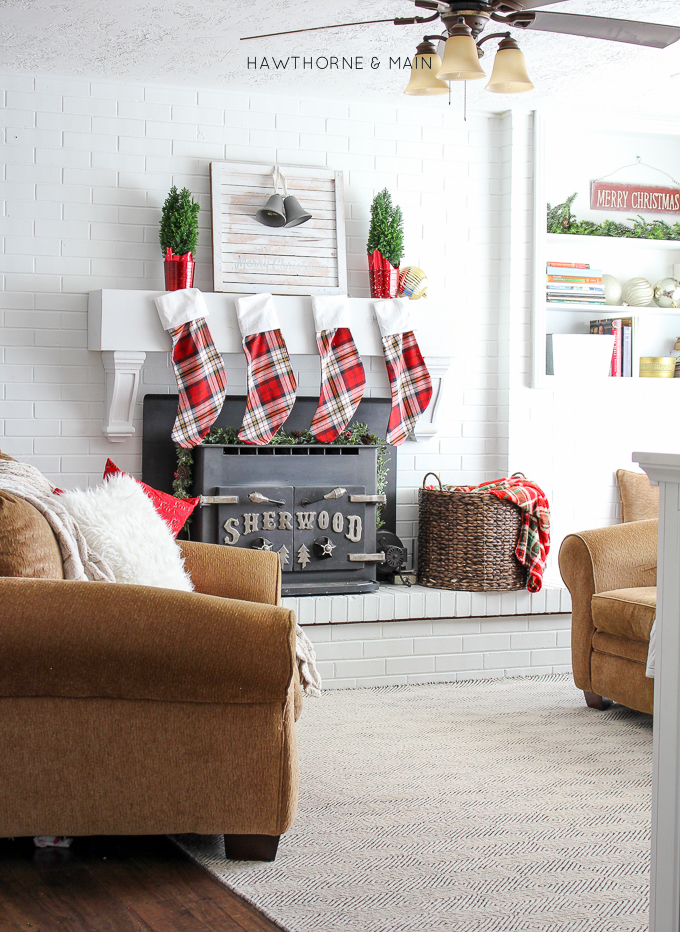 I quickly whipped these stockings together.  If you have an itch to try a new or simple sewing project, these stockings are it! I will have a tutorial coming soon on how easy these were to make.  On top of the mantel I have a white Merry Christmas sign, and a couple of real mini pine trees.  It has been fun to have some real greenery around this year.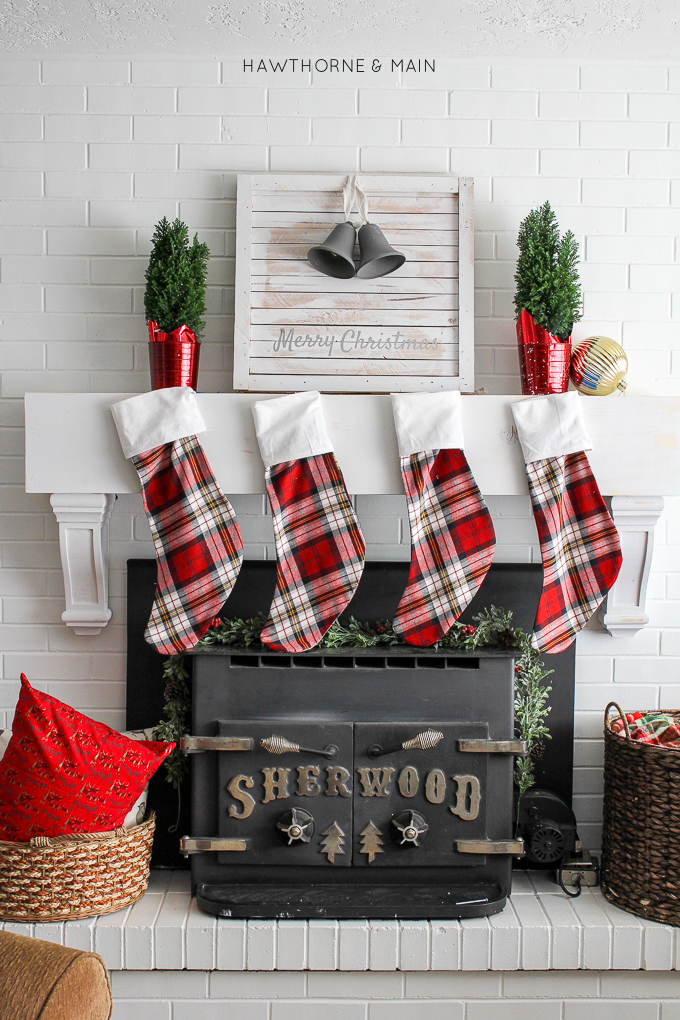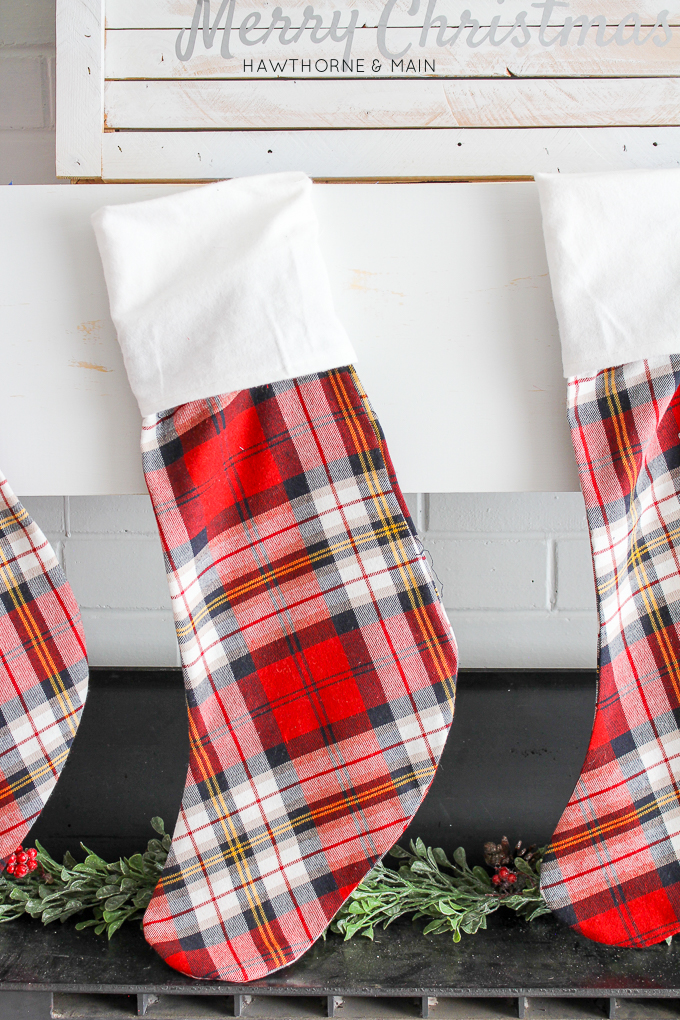 To the right of the fireplace you get to meet our awkward bookshelf.  It doesn't look so bad now, you should see what it looked like when we moved in…. This bookshelf got a few pieces here and there to make it more festive.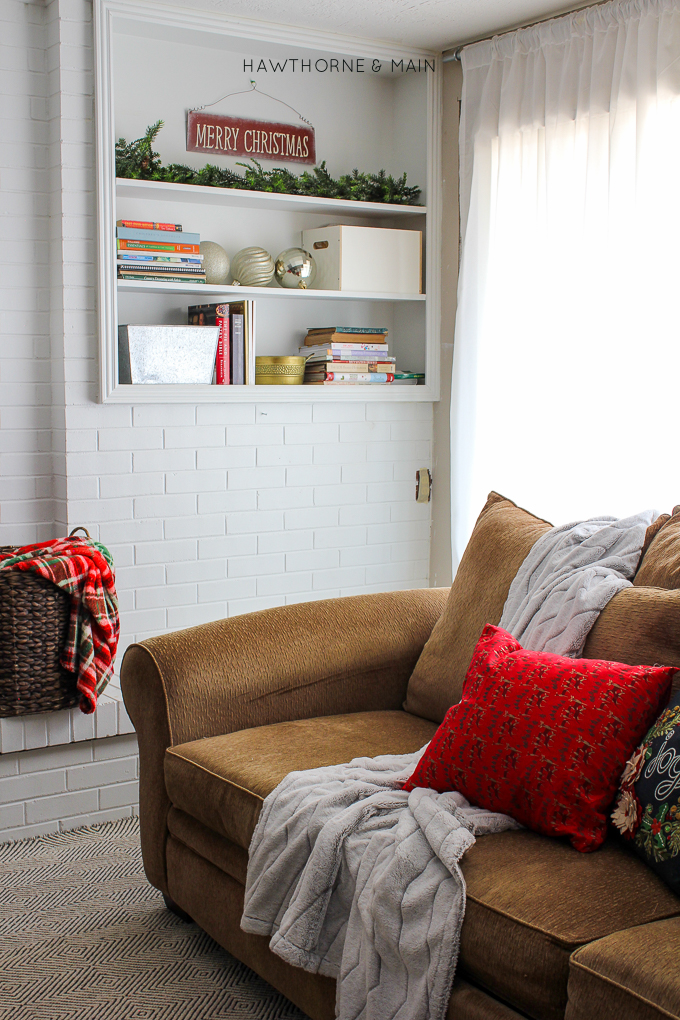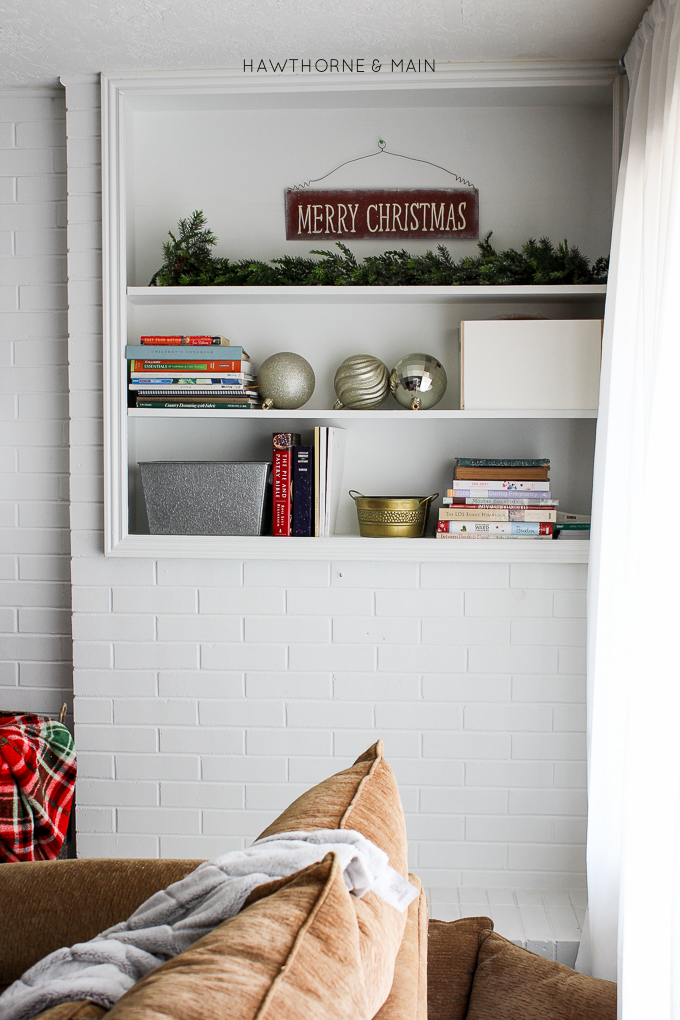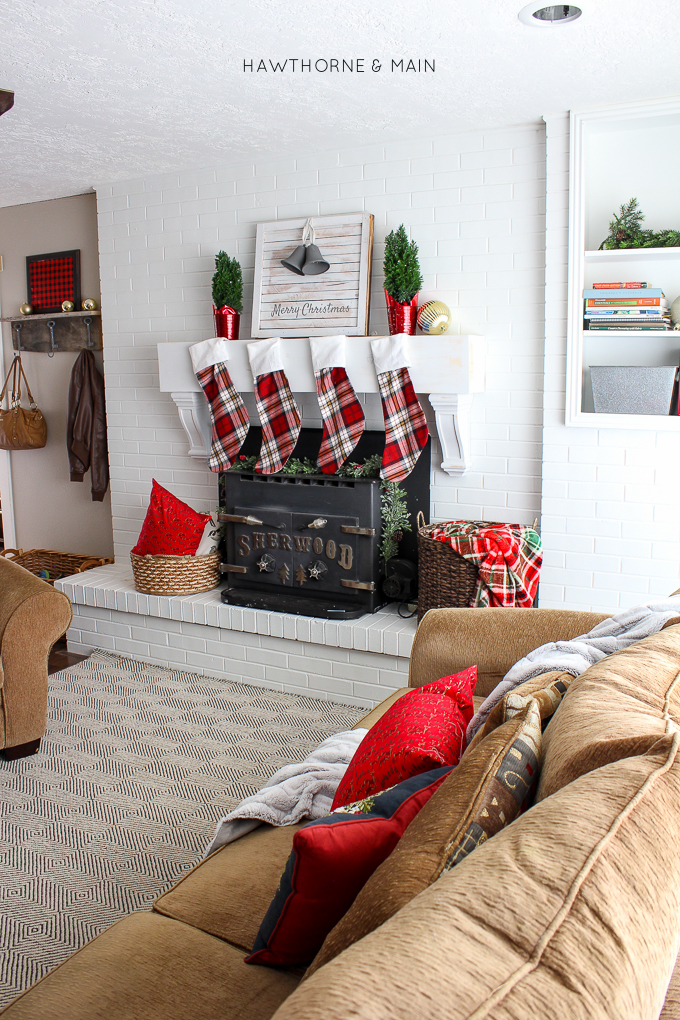 Here are a couple of views turned around looking back at the front door.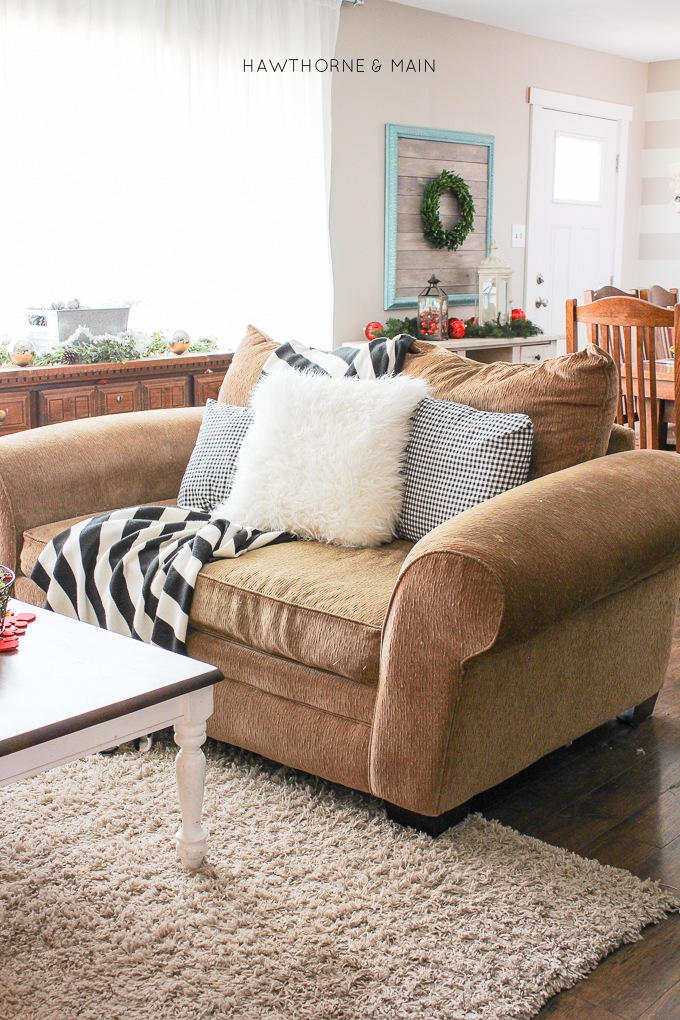 I hope you guys got some inspiration and ideas for decorating your spaces this holiday season. I would love to hear your thoughts in the comments section or you can find me on Instagram and Pinterest.
---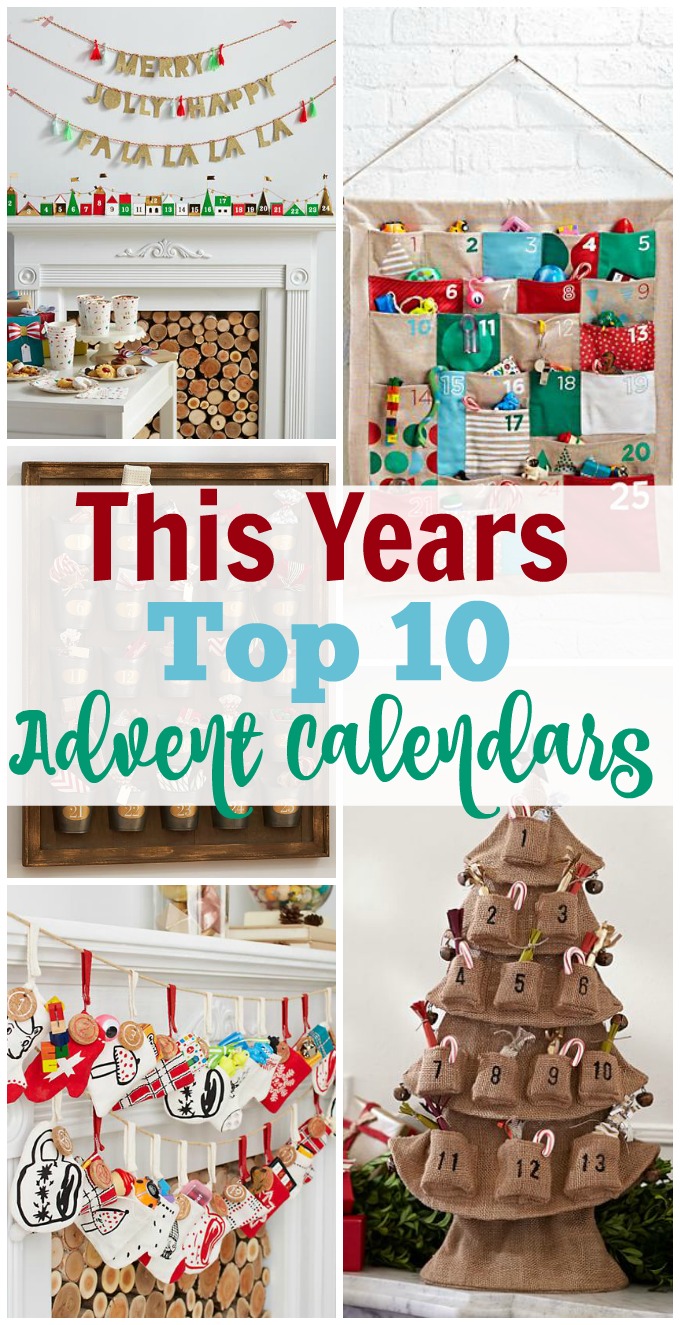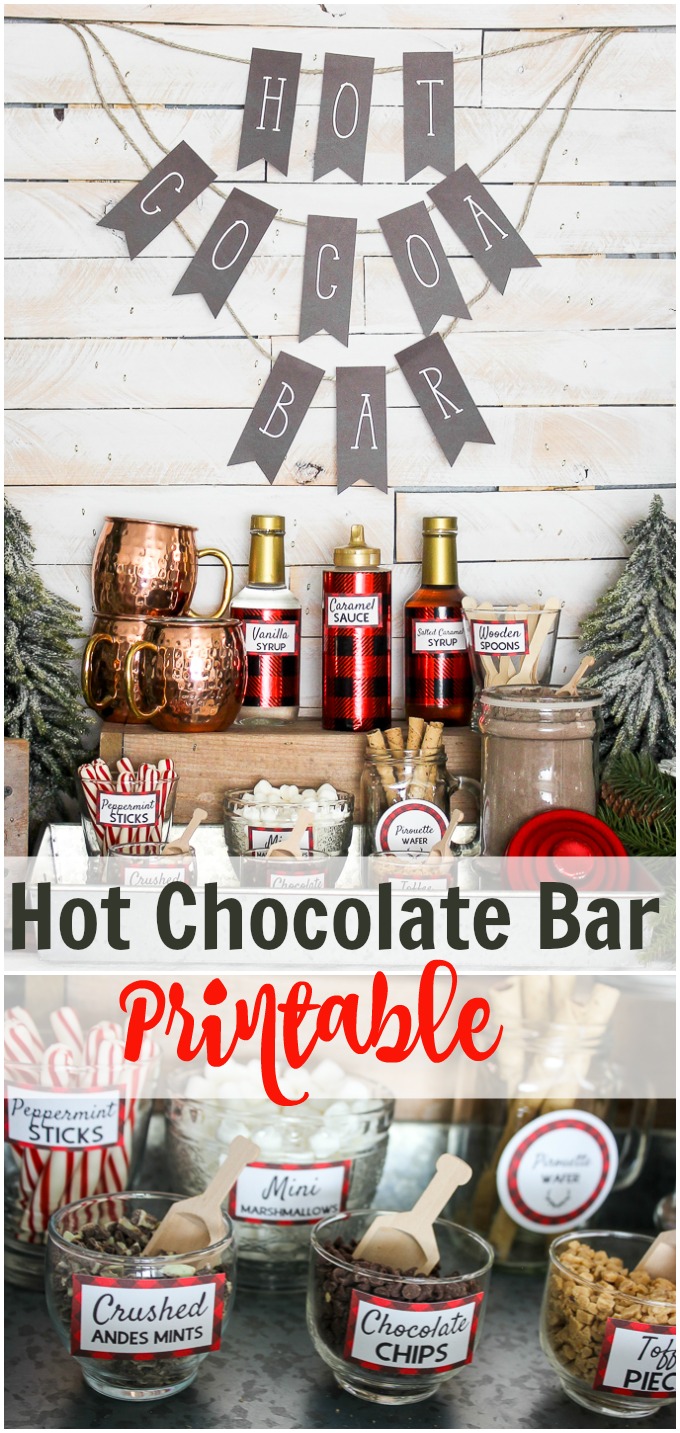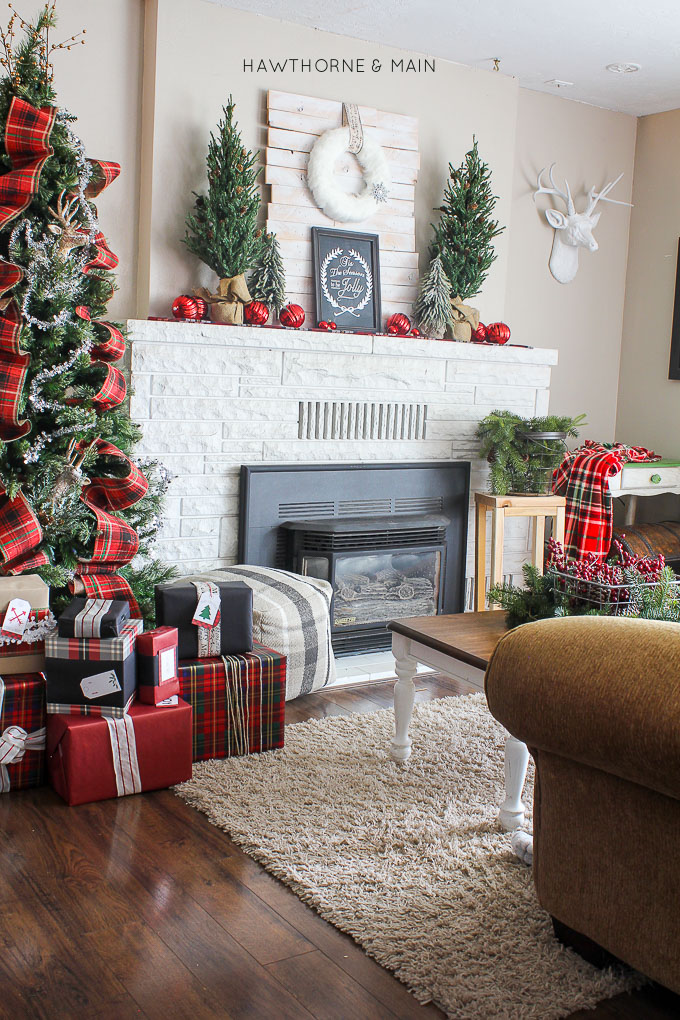 Want more AWESOME ideas...Check these out too!