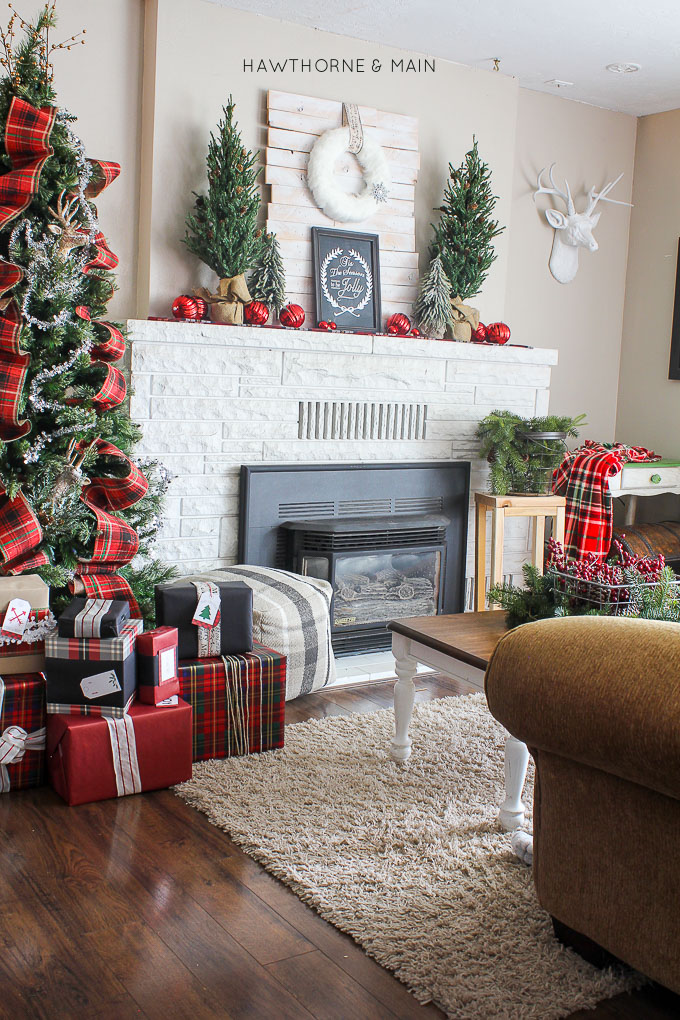 With the holidays fast approaching, the hustle and bustle is about to begin. It can get quite stressful.
Meals to plan…
Friends and family to host…..
Cleaning to get done…..
Holiday parties to attend…..
Gifts to purchase….
The list could almost go on and on.
Decorating your home, to make it feel warm and cozy does not need to be stressful…. at all!
Lets talk about 3 fail proof holiday decor ideas!
*A huge thank you to Pier 1 for sponsoring this post! My favorable opinion of  all things that help me decorate my house to make it look oh so fabulous, are my own.  For more information, see my disclosures here.*
#1 Signs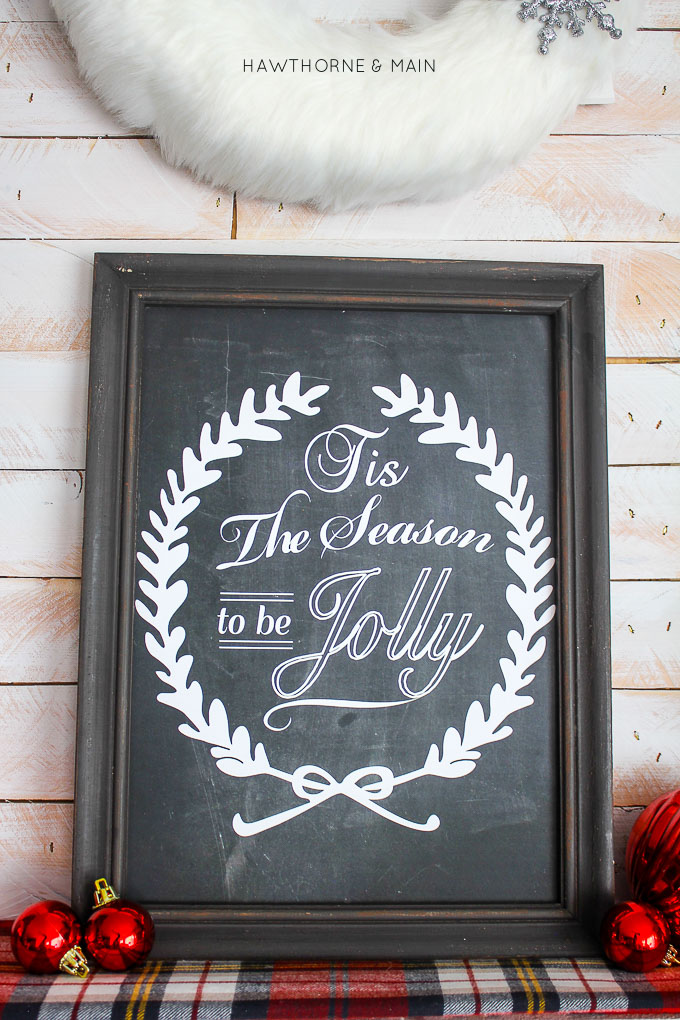 I am a huge… huge…… huge…… fan of signs.
They are easy to find and make….
They are easy to store…..
Plus, they are super easy to swap out with the seasons! It doesn't get any better than that!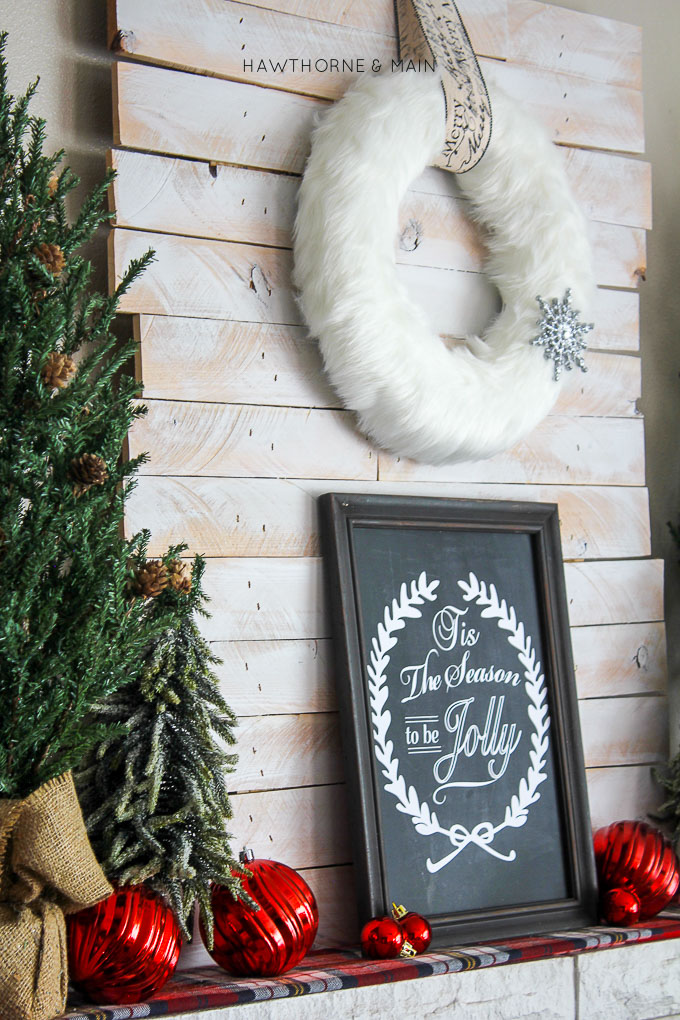 Chalk board signs are one of my favorites.   They can go with almost any decor too.   Find a fun sign and add it to your decor this year, you will be pleasantly surprised at the festive feel it brings.
#2 Wreaths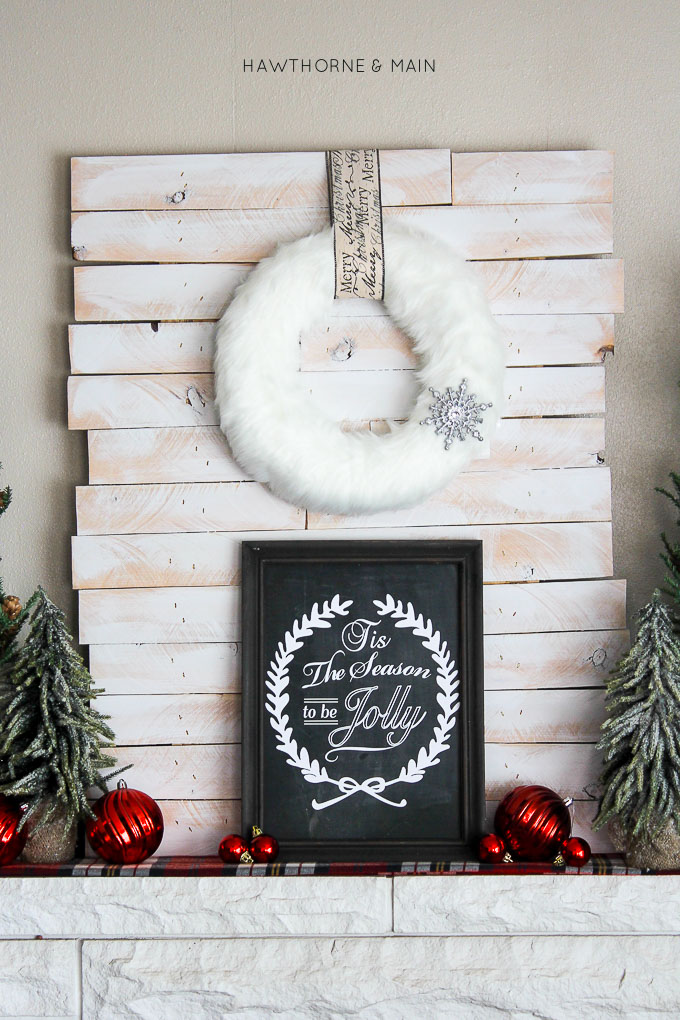 Wreaths are another great option for a quick update. Who says that a wreath only needs to be on the front door? Not me!
I have been adding wreaths inside my home to coordinate with my regular decor, forever…it seems.
This faux fur wreath is a great example of a wreath that can be used year round.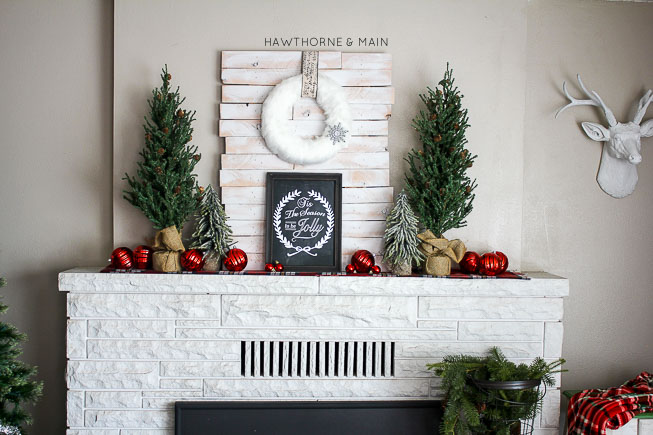 #3 Pillows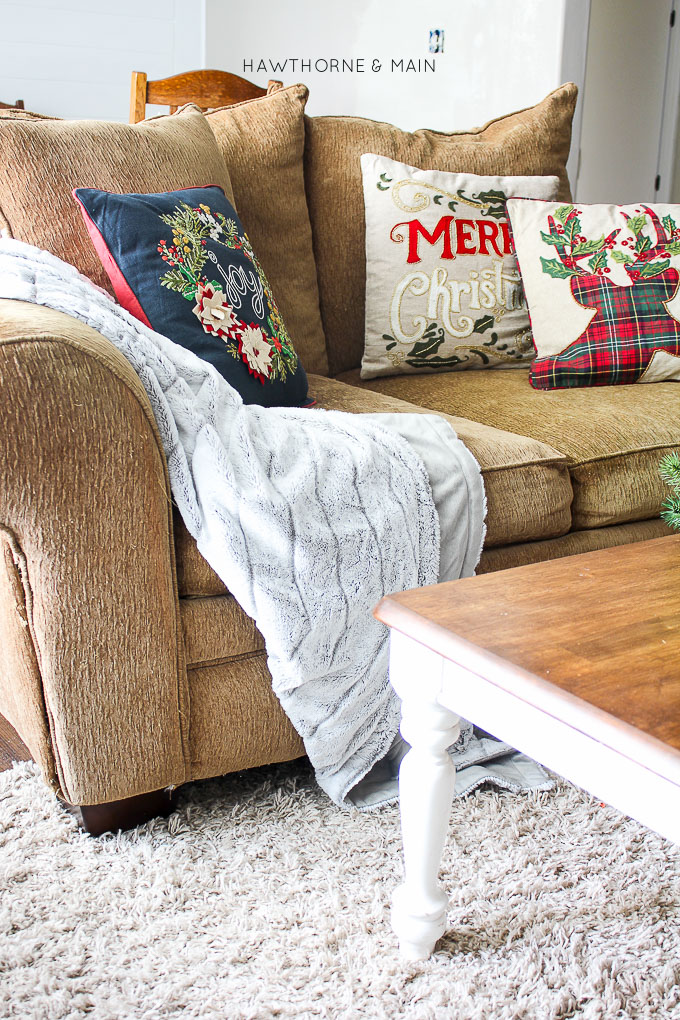 I probably should have listed this one first….pillows are my favorite.  Talk about a quick fix.  Pillows can be bold and bright or neutral. Either way they are sure to spruce up the look and feel or your home.
An instant festive look!
Plus, love all the bead detail on this pillow.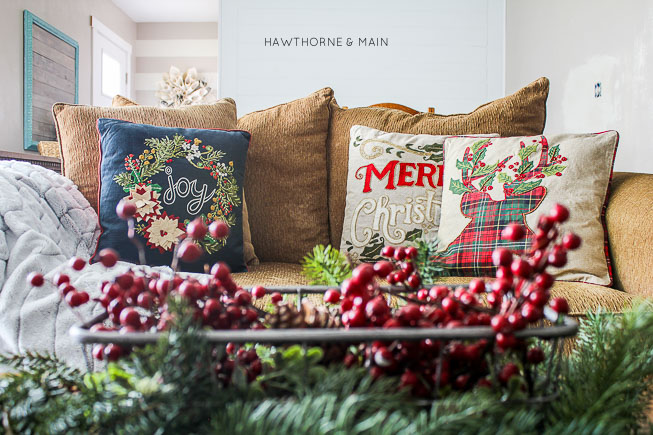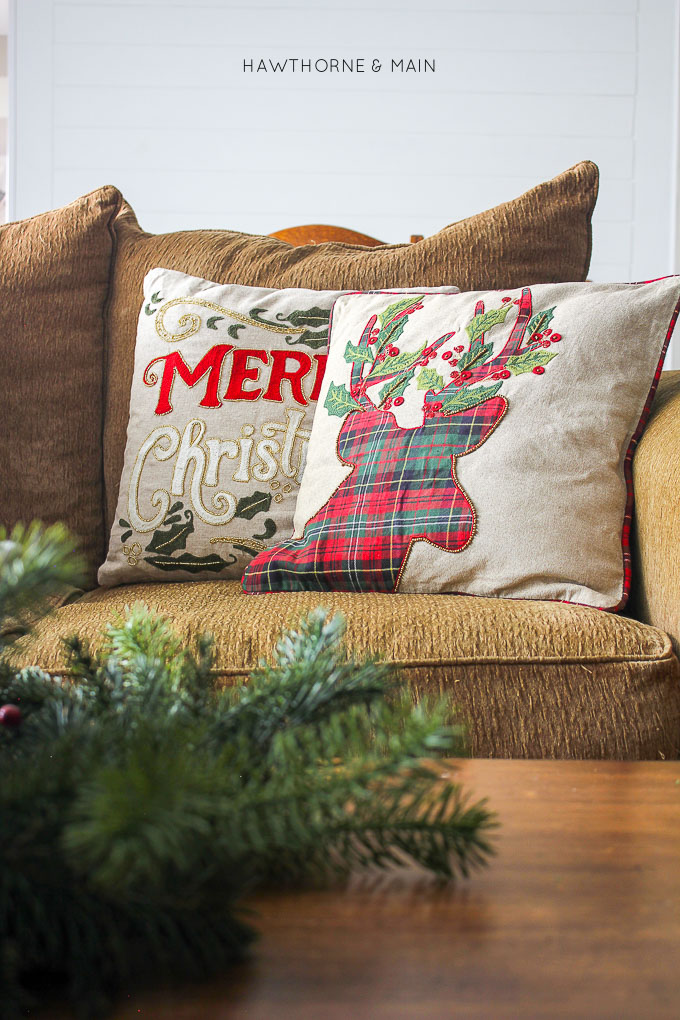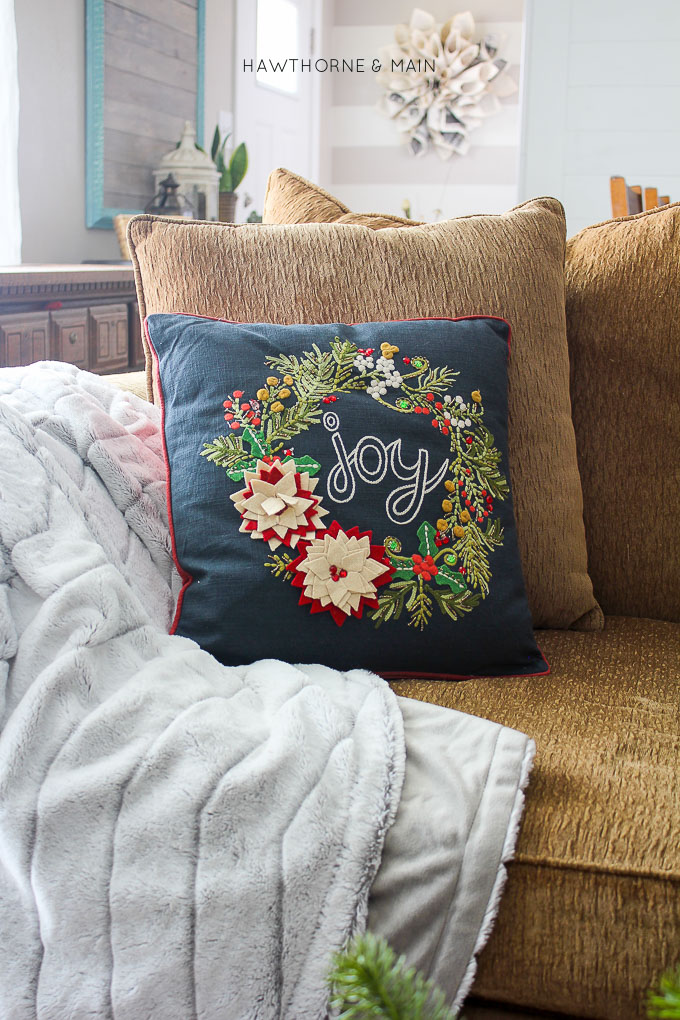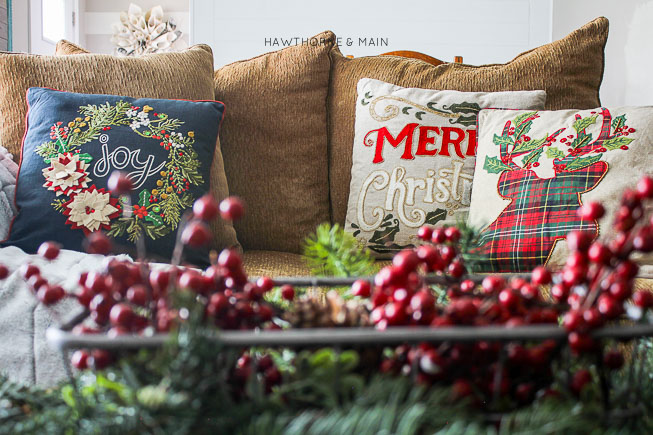 There you have, 3 fail proof ways to decorate your home!
As a side note, I have not finished decorating the tree yet….
It's half way there…. does that count?
Luckily, I have a few of these and some of this help me finish up around the tree!!
What are your favorite things to decorate with during the holidays?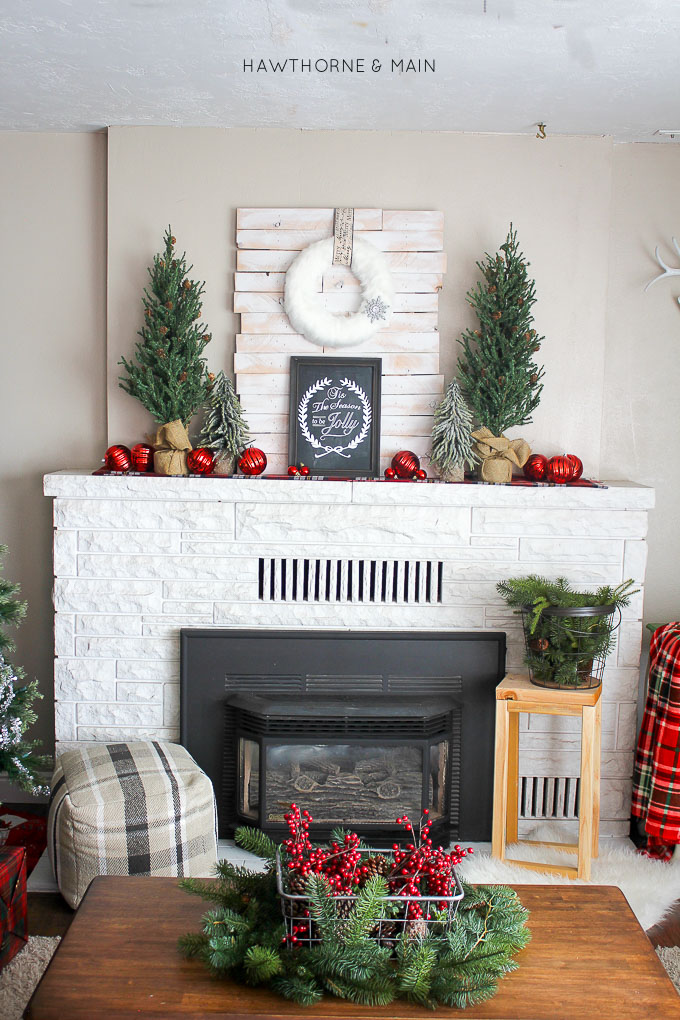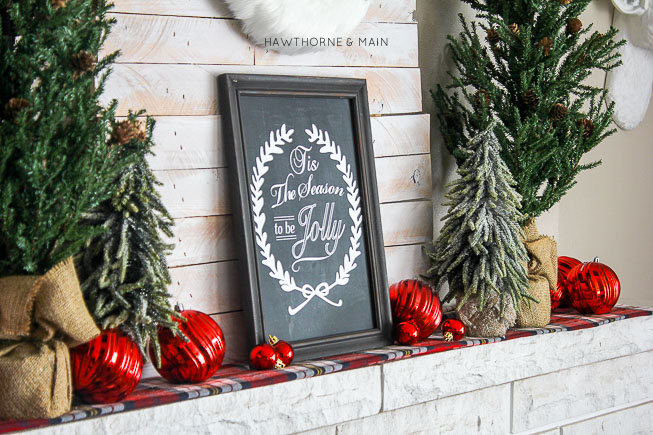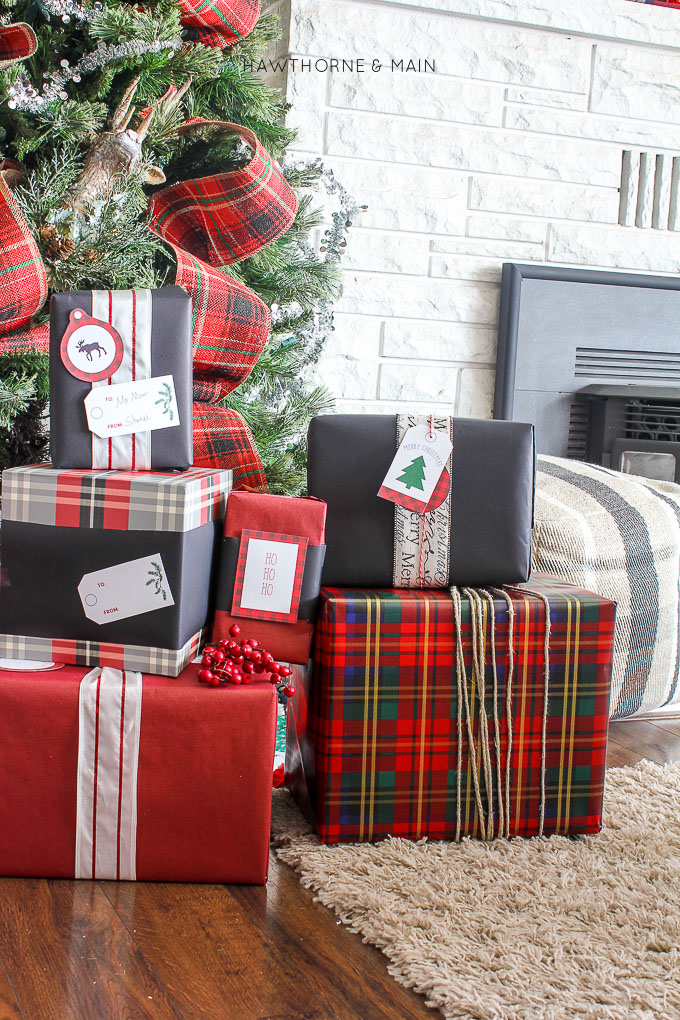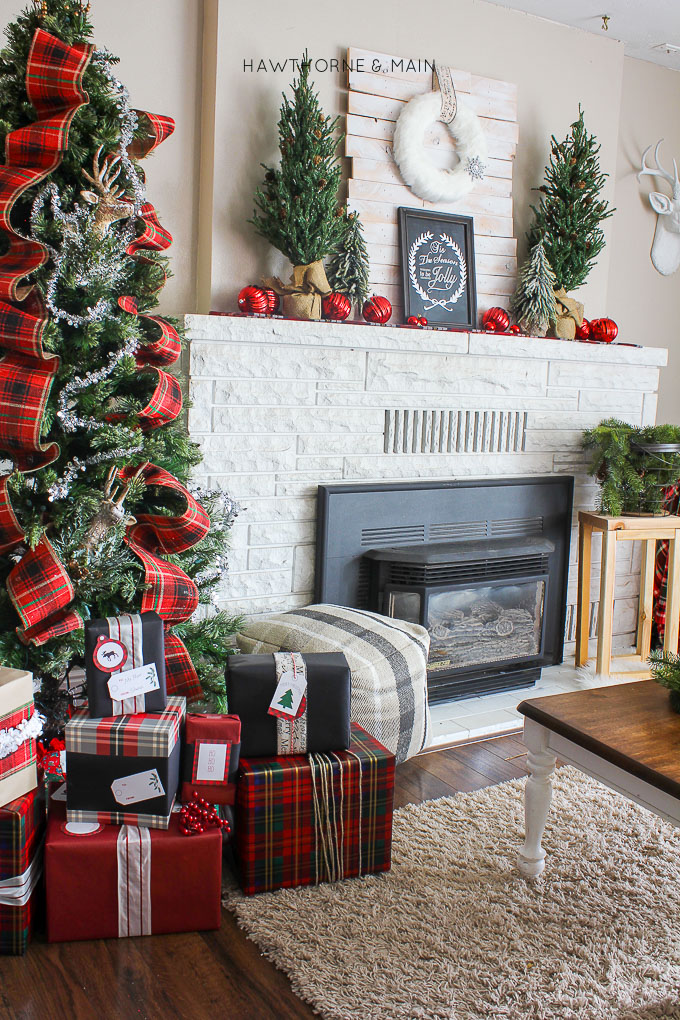 Here is a list of the supplies used in this space.
SOURCE LIST:
Chalkboard Sign
White Faux Fur Wreath
Merry Christmas Pillow
Joy Pillow
Plaid Reindeer Pillow
Gift Wrap
Deer Head
Don't forget to check out the video I made to give you a closer look at this space!
Want more AWESOME ideas...Check these out too!