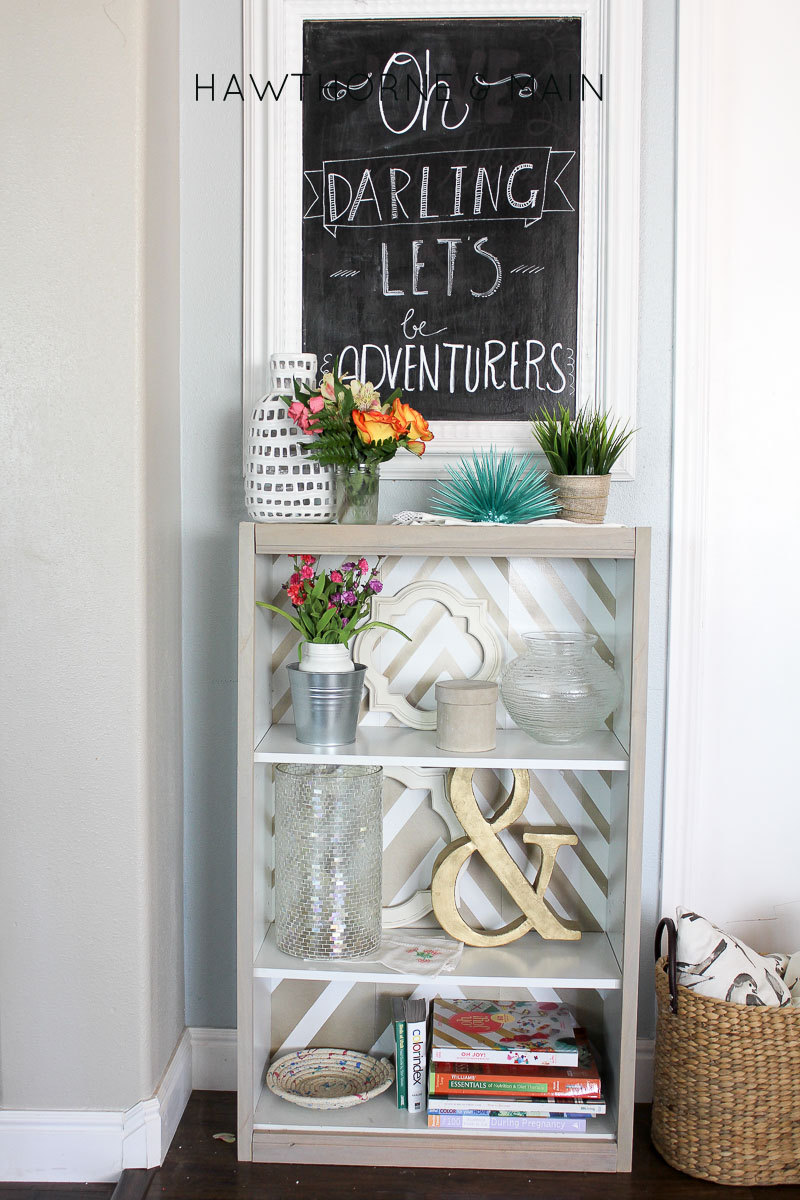 Hello everyone!! A couple of weeks ago I gave you a sneak peek at my new Target bookshelf hack. Today I am going to show you how easy it was, so you can make one too!
First things first you need to pick up the small Room Essentials 3-Shelf Bookcase.  In my area it was around $17 I believe.
Since we are always knee deep in some sort of project I was able to find all of the wood piece for this hack in our wood pile.
In case you need to go pick these up here are the measurements.  The side pieces are inch wide and run the entire height of the bookcase.  The top and bottom pieces, are 2 inches tall and 23 7/8 inches long.  Your measurement might vary slightly depending on your wood piece widths.
Once everything was measured and cut I used some wood glue and clamps to secure the new wood pieces to the bookshelf.
I was planning on leaving the wood as is, but, after I had it on I ended up staining it driftwood by rustoleum.  It is a very light colored, almost white washed look.
For the back of the bookshelf, I used some frog tape to mark out some arrows.  I used the same sized width tape throughout the entire piece but toward the bottom I gradually spaced out the tape more and more. I didn't use any math to space them out a specific distance, I just eye balled it.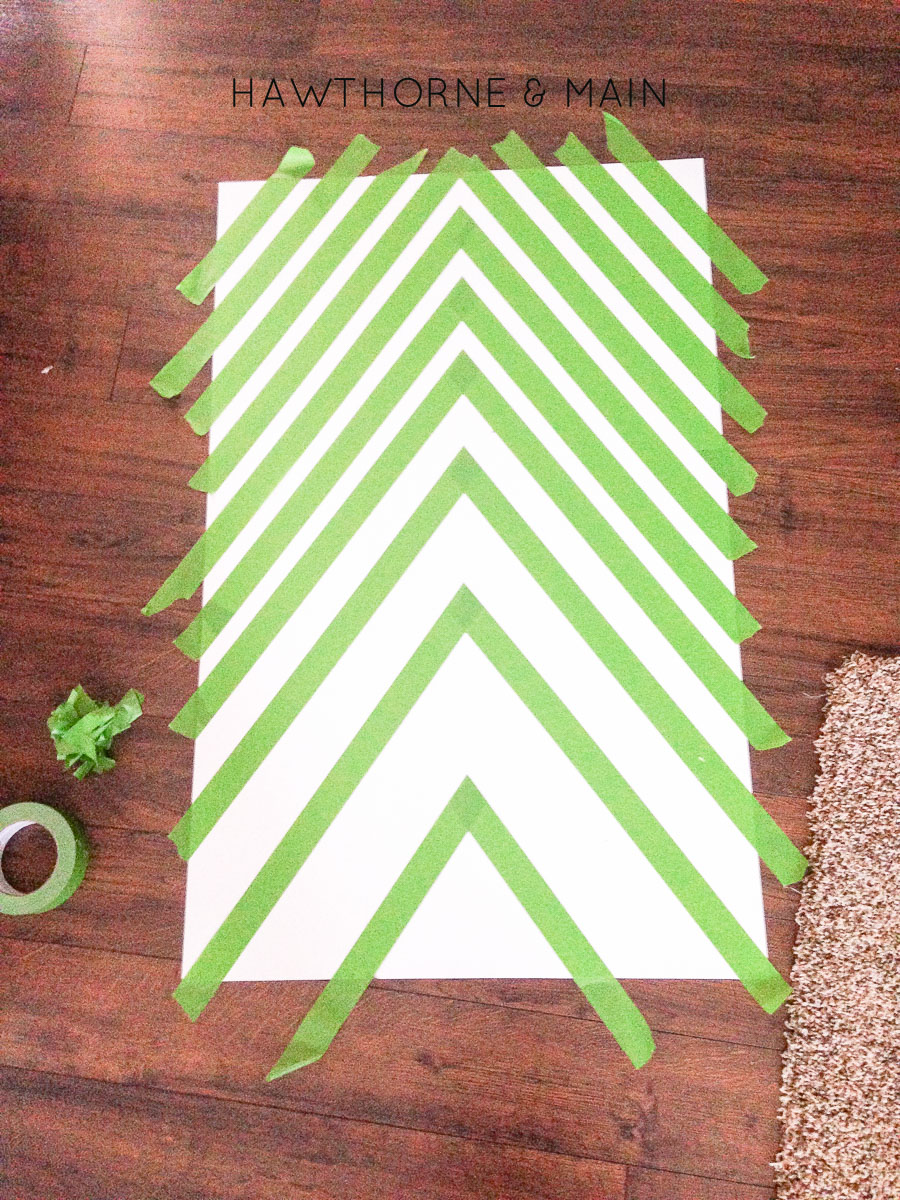 I took the backing outside and spray painted it.  I used Rustoleum Champagne Mist color.  It  is a pretty color!  Once the backing was dry, I used nails to secure it to the back of the bookshelf and it was done! I have to say that I am very pleased with the way that this turned out!!
Want more AWESOME ideas...Check these out too!