You might be sick of me talking about how I need more storage.  What can I say, at heart I really really want to be one of those gals who has an organized clean house. Today I am going to share with you how my tv console table is getting more storage!
In an attempt to get as much storage bang for my buck, I have been doing some furniture rearranging.  This stand, where our TV now resides used to be in my daughters room.
 Poor girl doesn't have a dresser now!! Luckily, I am in the process of refinishing the cutest (and oldest)  dresser ever!
I have always loved to rearrange the furniture in our houses.
Am I the only one who does that??
I feel like when I rearrange the furniture it sort of curbs my desire to do some major renovation or other crazy idea that might be swimming around my brain.
This most recent furniture switch has been great.
BUT…..

*A huge thank you to Wayfair for sponsoring this post! My favorable
opinion of  all things that help me to get organized is 100% my own. For more information, see
my disclosures here.*
As you can see my desire for a clean organized house is not quite working out.
My first solution was to find some storage baskets.  This way everything that needed to go here could have a proper place to sit.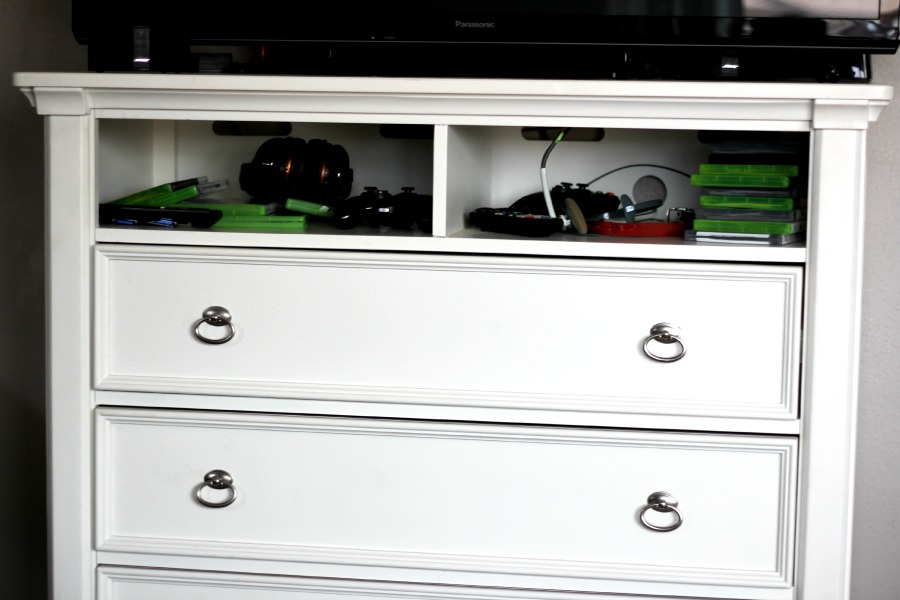 Aren't these perfect!!
I also picked up a couple of taller baskets.  These baskets have been perfect for holding blankets.
  You know when you need to do a quick clean up, cuz someone just knocked on your front door and there are toys everywhere?!
These are perfect for that too!
All of these baskets are super sturdy and I am so glad that I now have more storage in this area of my house!!
Gosh it needed it!!
Here are the links for the baskets that I got!!
You definitely need to check these out!!
And, here are a couple of other baskets that caught my eye!!
I am curious, how to you organize your tv console table/area??
If you are interested in seeing other organization ideas head over here and here!!
Here are a few other projects from this room:
Grain Sack Pillows
Coffee Table Makeover
Thanks for stopping by!!