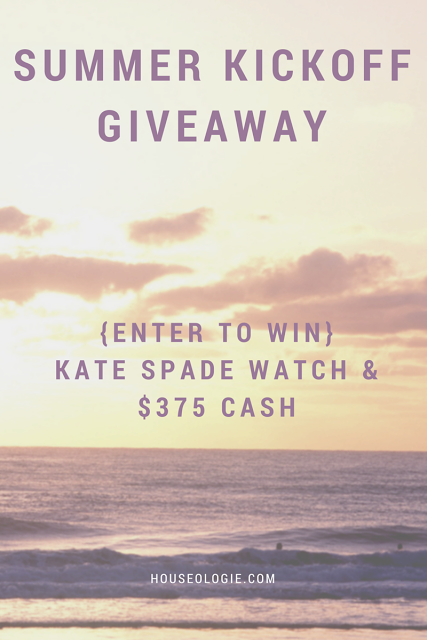 Hello Everyone!! What a wonderful day for a giveaway!! To help kickoff summer, me and some of my lovely blogger friends have got together to bring you this amazing summer kickoff giveaway.
I think everyone can agree that cash is fun, right!!  But we didn't stop there…. oh no!!
We are also giving away this amazing
Kate Spade Watch
!! I know for me as a mom I have a tendency to use any extra cash for groceries, or do I dare say those pesky bills!!
This giveaway is a total win win.  You still get the cash, but that watch…..You can actually get something JUST FOR YOU!! How awesome!!
Be sure to click on over to enter!! I hope you win!!

Want more AWESOME ideas...Check these out too!