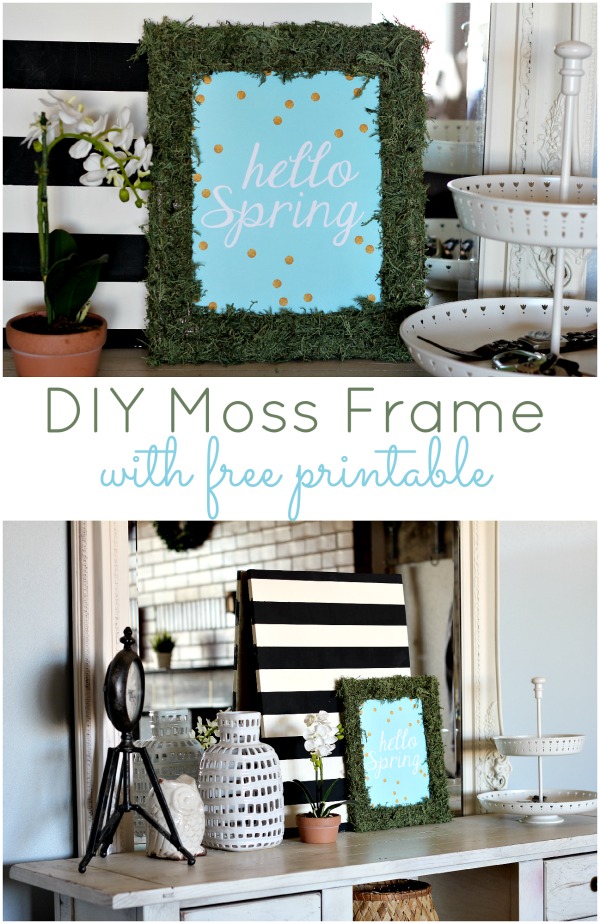 Hello everyone!!
I hope you are not sick of me talking about how excited I am for spring to come…
I really am happiest in life when the weather is nice outside. Trust me, that is always a good thing!
But seriously, as a kid I had seasonal affective disorder, like bad. My mom has told me stories of how much of a terror I was. all. winter. long.
Then spring came and I turned into this miraculously happy child.
I guess it's a good thing that I now live in the desert where it's sunny most of the year!
I love to decorate with green! Green plants, green moss, flowers with green leaves, all of the lovely green things of the world.
It honestly makes me feel so happy to see green!
Can anyone else relate?!
Today I am away visiting This Silly Girls Life. I am sharing all of the details on how to make a moss covered frame. I am also giving away this great hello spring printable.
You won't want to miss it!!
See you over there!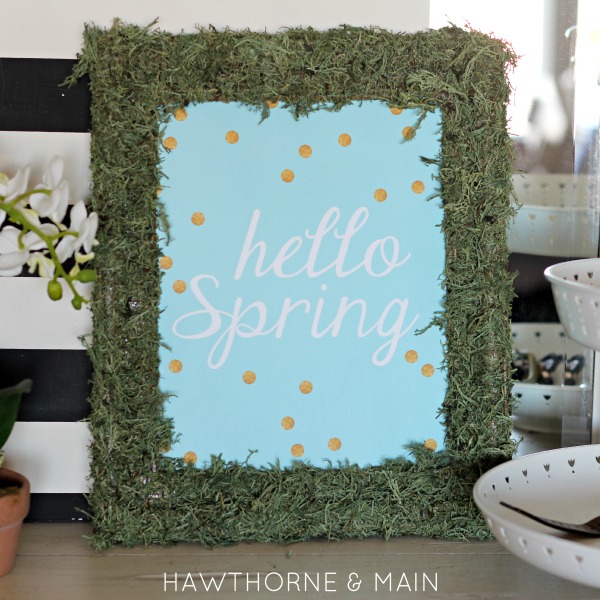 Lets Connect!
Want more AWESOME ideas...Check these out too!