I usually dont post on Sundays but with our recent addition to the family and with today being Mothers Day, I wanted to share a few thoughts.
What is your favorite candy?
I have many but one of my favorites that comes to mind is Swedish Fish.  The delicious red fish.
I cannot eat Swedish Fish without thinking of my dear mother.
One day when I was in 2nd or 3rd grade, my mother came home with a giant bag of Swedish Fish.  You know the one…the 5lb bag.
Her intentions were good but like a ravaging pack of wolves, my sisters and I, attacked her with all our efforts, whining and making a scene in an attempt to gain access to the Swedish Fish.
She probably told us that we could have some after dinner, or she may have even given us a few saying that we could have more later.
Either way, it was not sufficient for our needs…so we thought.
Our attacks of pleading and begging backed her into a corner so to speak….she locked herself in the bathroom….with the Swedish Fish.
As I look back and think about this memory I remember laughing and feeling like it was a fun game to try to convince mom to give us more candy.  We rapped at the bathroom door still pleading for more sugary treats.  I cannot remember what happened when she emerged but I think I remember a tear in her eye.
I don't know what she was thinking while she was undoubtedly sitting on the toilet with her head buried in her hands possibly wondering, "Why….I can't do this…help me!"  She may have even offered up a prayer for comfort.
A few tears come to the surface as I think about this day because now I get it….because now, I am a mom.
I recently shared a quote on Instagram…I was having a poor me day where I felt like the worst person and the worst mom in the world.  I felt like screaming "help" at the top of my lungs.  A friend of mine sent me a message with this video attached.
I cried.
It's so true.  I love this!
I would love to hear your thoughts about it!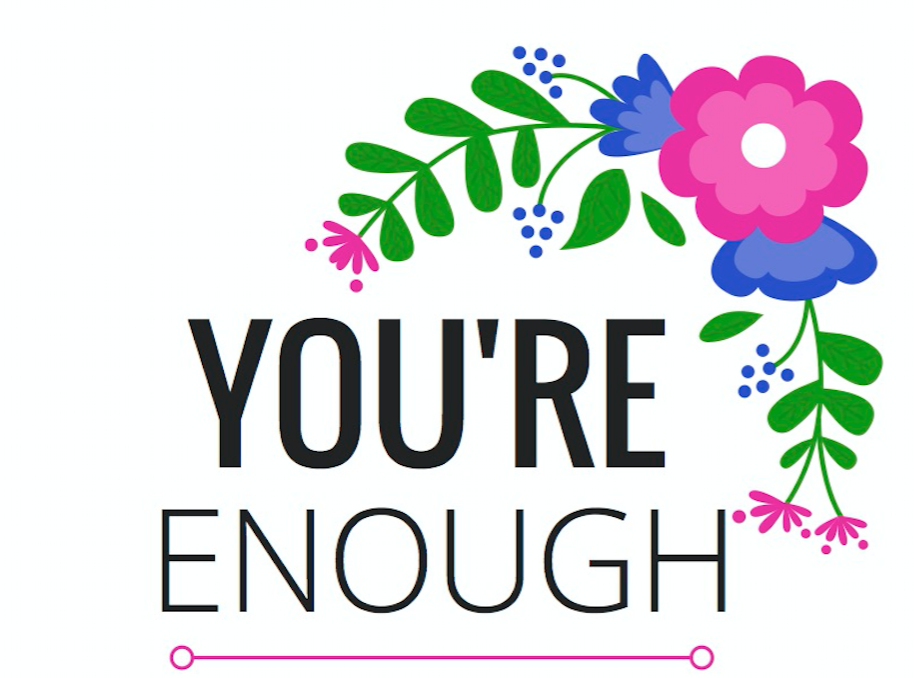 On this Mother's Day I hope you enjoy your family….and hopefully a bag of Swedish Fish….because You're Enough!!
Here is the link to the free printable that I made so that you can remember that You're Enough too.
Want more AWESOME ideas...Check these out too!