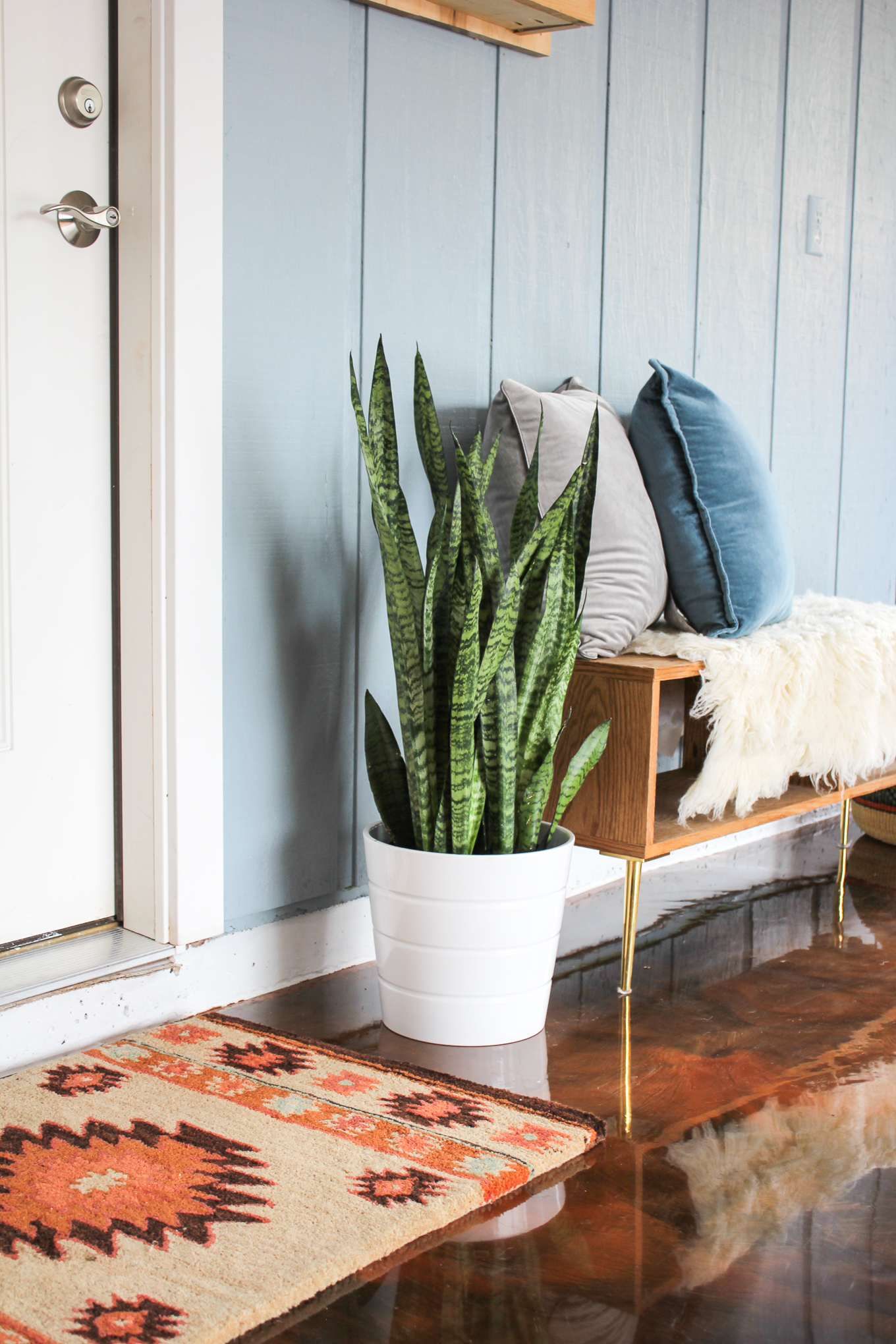 We bought an old fixer upper a few years ago…it has been a challenge as well as very rewarding to bring her back to life.
Remember a little while ago when we decided to enclose the carport and build a garage…it definitely was a large project but so worth the effort!
Along with enclosing the carport and making it a garage we needed to pick out a garage door.  Once I started to see all the options of materials and styles I knew that it was not going to be a quick decision.  I have come up with a few tips to save money on your next garage door purchase along with tips to help you decide on what type of garage door fits your style and your wallet…  I also have a great tip in here for anyone who has a garage door currently, it could save you big time!
Can you guess what style and material of door we got??
There are three different categories of doors: stock doors, semi-stock doors, and custom doors. The further you move toward a custom door the more the price goes up.
There are so many different styles and options  to choose from within each category. First decide what category you are comfortable with, then you can pick and choose the options within that category.  As far as price goes.  You can get a very basic, bottom of the food chain door for about $600, uninstalled.  A semi-stock door is about $1,500- $3,000, uninstalled.  A custom door is 3,000 and up, uninstalled.  A custom craftsman door can be upwards of quite a few thousand dollars.  Installation varies depending on location but can be between $350-$500.  Again, all of those are just ball park estimates.  Rates might be different in your area.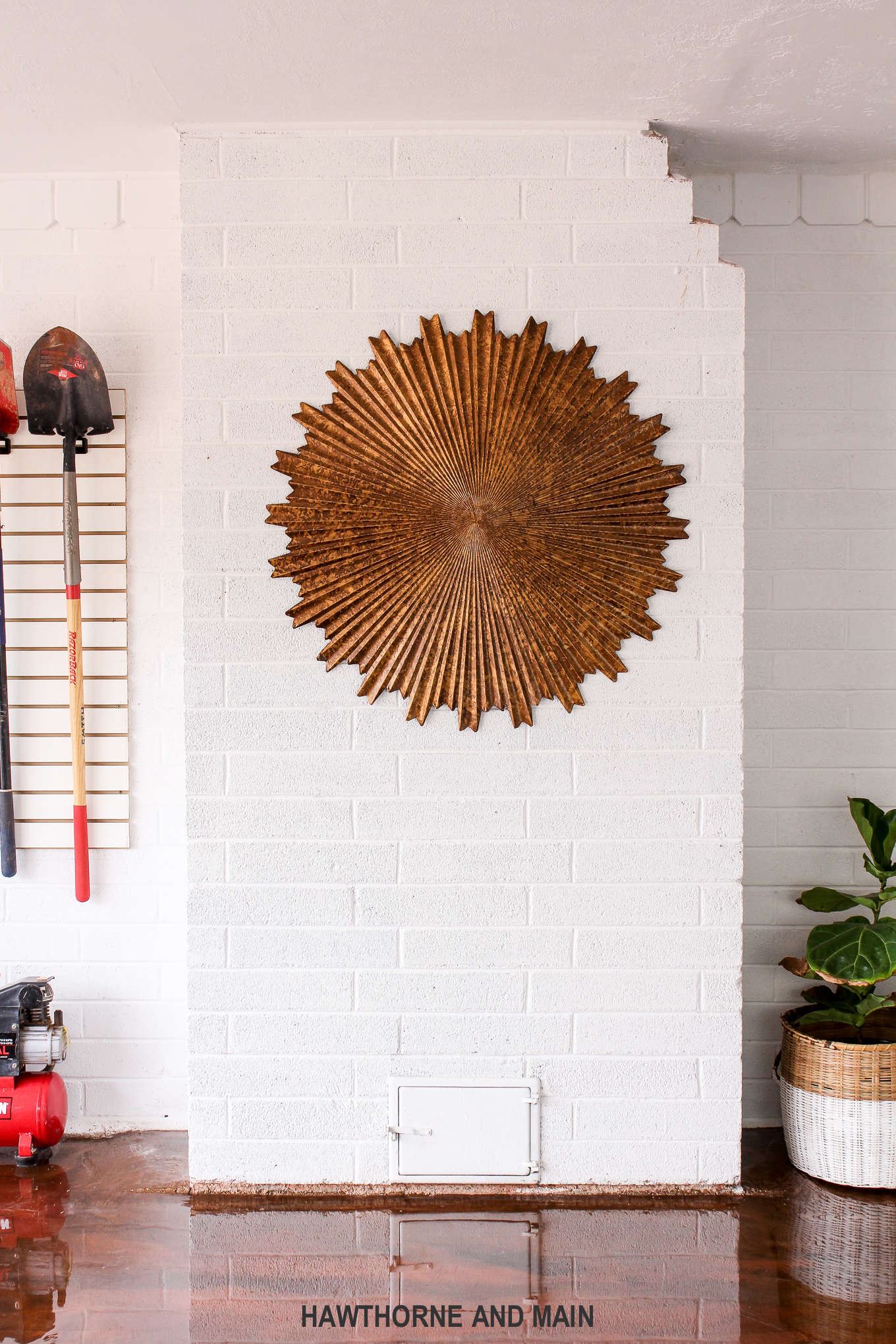 Door Material:
Garage doors come in a variety of different materials.  For the most part you will be paying the most for a garage door that is made from premium wood.  The next level down is fiberglass, then steel doors, steel doors with vinyl, uninsulated doors and then single sheet metals doors and finally low grade wood doors.
The classic steel door is durable and will require cleaning on a semi regular basis, such as, to be included with your seasonal cleaning schedule.   Since the door is made out of metal it might require touch up if dented.  Vinyl doors on the other hand, are quite durable and even more resistant to dents when compared to steel doors.  Also, vinyl is rust free and never needs to be painted.  There are garage doors that have the look of wood but are made out of vinyl, the best of both worlds.
Real wood doors are beautiful.  One thing to consider with real wood is that over time, wood needs maintenance by being re-stained or painted every few years.  If you must have a wood door the extra work might be worth it because they are beautiful. Keep in mind that there a varying quality levels of wood doors.  Be sure to check the longevity of each wood door before purchasing.
There are some really great modern door options available as well, with with the combination of aluminum and glass style doors.  You can get glass that is clear, frosted or even tinted.  Aluminum frames comes in many different colors as well.  Modern style homes are on the rise and modern garage doors are no exception.  One thing to consider with an aluminum and glass garage door is that they don't offer as much insulation as other types of doors.  This might not be a great option if you live in a place with extreme temperature fluctuations.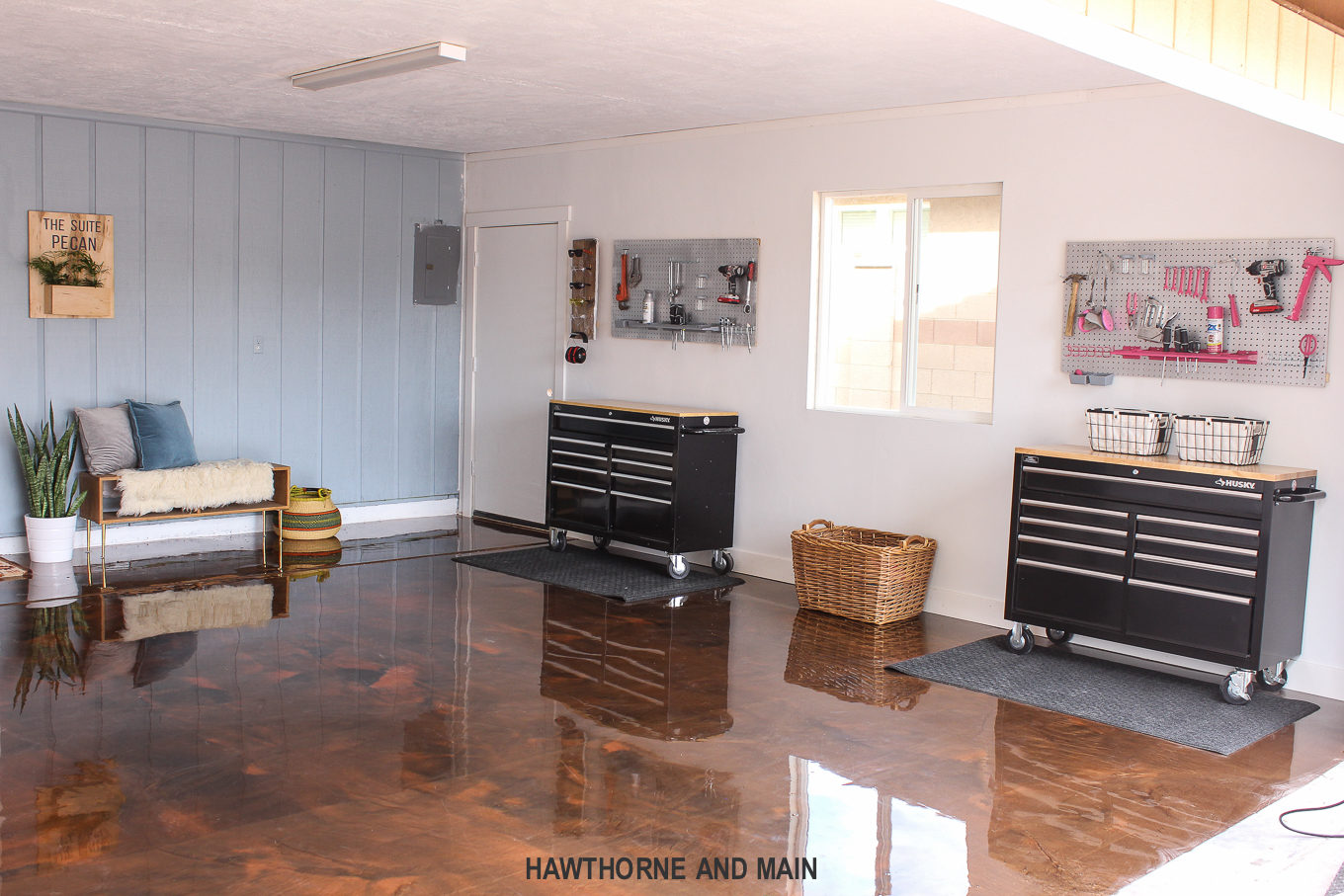 Door Style:
There are so many different styles to choose from.  Craftsman style is pretty popular but add cost.  There are some really great modern style doors available as well as the traditional and farmhouse style.  When deciding on a style of door, be sure to take into consideration the style of your home.  Having a cohesive feel throughout your home, inside and out, will make your home feel more put together and more thought out.  This is also a good thing to consider in case you ever decided to sell your home.  Having a cohesive feel thought the property will make it more appealing to potential buyers.
Door Insulation: 
It used to be that garage doors were basically a metal front and a metal back or a thin layer of wood….not anymore.  Garage doors have come a long way.  Insulation is a big part of garage doors now.  People are using their garages as an extension of their home and in many cases want to have the garage as energy efficient as possible.  Other benefits of an insulated garage door includes, resists dents better, reduces noise, and saves energy.  There are also different levels of insulation, depending on where you live you might want to get a higher rated insulation.  Check with your local dealer to see what is recommended for your area.
Garage Door Opener:
You might think a door opener is a door opener..what is the difference?  You would be wise to take a look at all of the options below to pick the one that is right for you.
Chain Drive:  This garage door is quite common.  It uses a chain to pull a trolley that moves the door either up or down.  The chain is quite reliable and works great. The only drawback is that the chain can be quite noisy.
Belt Drive: The belt drive opener uses a belt instead of a chain to move the door up and down.  The other big difference between the chain and the belt is that the belt is quite a bit quieter. If you are adding this to a home with an attached garage this might be a better option if noise is a concern.  The belt drive is a little bit more expensive than the chain drive opener.
Screw Drive:  The screw drive uses a steel rod to move the garage door open and closed.  This garage door opener is also more noisy that the belt drive opener.
Warranty: 
Be aware that each garage door and garage door opener model will come with varying warranties.  It will be worth your while to check out the different brands to find the best overall  value  of both cost and warranty.
BONUS:
Tip For Anyone with a Garage Door: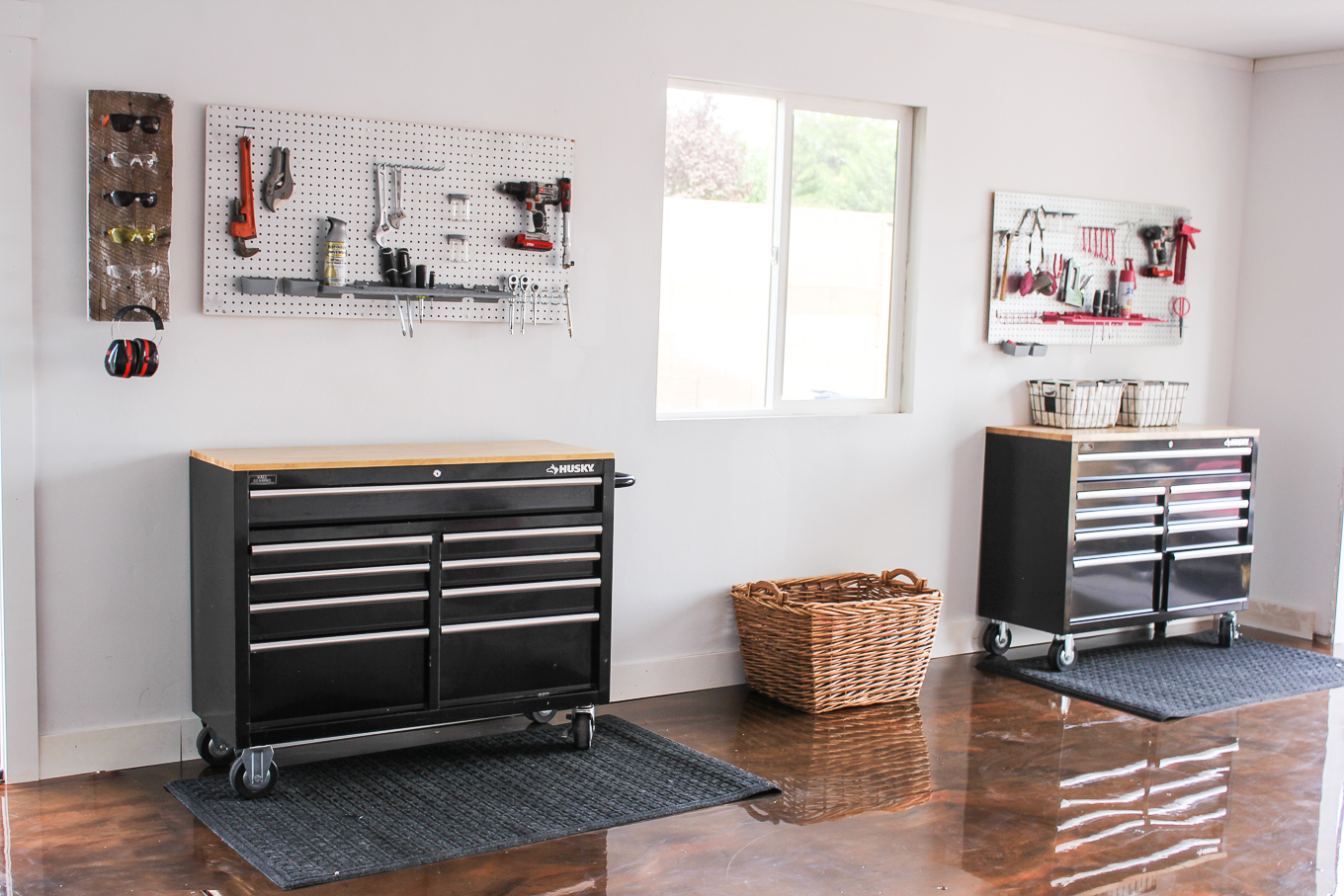 Most garage door openers will not warranty a door opener that has been fried because of a power surge. A power surge is a burst of electricity that can potentially fry the door opener.  A surge protector is a small unit that you purchase and plug into your garage door outlet.  You then plug the garage door opener into it.  If you ever do get a power surge it will trip the power surge plug leaving your door opener unharmed.  It will be well worth the $10 investment to save your door opener.  Actually, it is always a good idea to use power surge protector power strips around your home, just in case.  Here is my favorite one.
I feel that no matter what you are buying, a car, a bike, or even a garage door…it always pays to do a little research and find the best option for what you need and want and can afford.
So do you want to know what we decided to get for our garage door and why…here it is!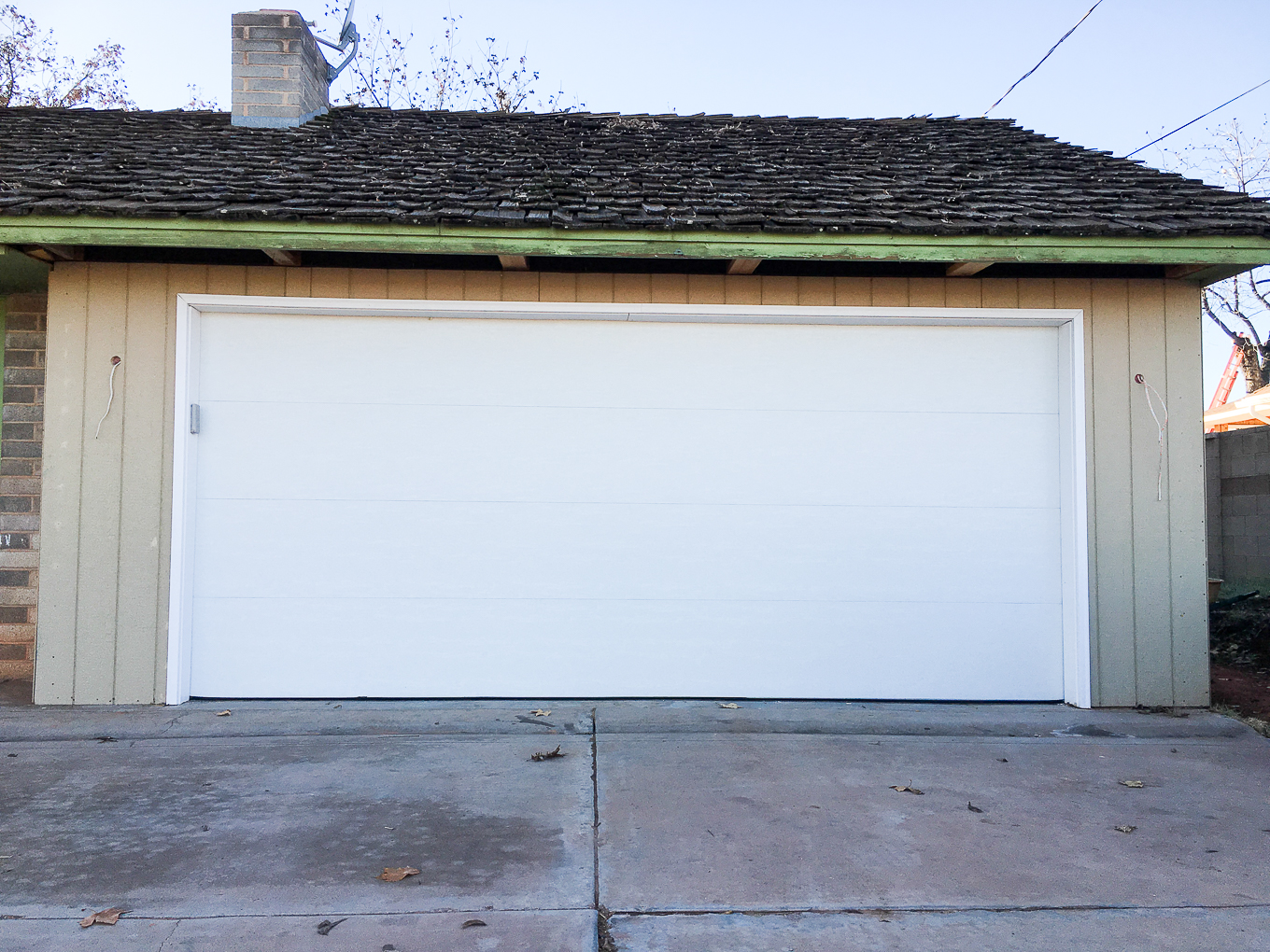 After some deliberation and looking around at this and that we went with a middle of the road garage door.  I would have loved an all wood modern style door but felt that a wood stained door it did not match well with the rest of the home.  I also didn't want to spend a ton of extra money on a door when I knew that we will eventually out grow this house.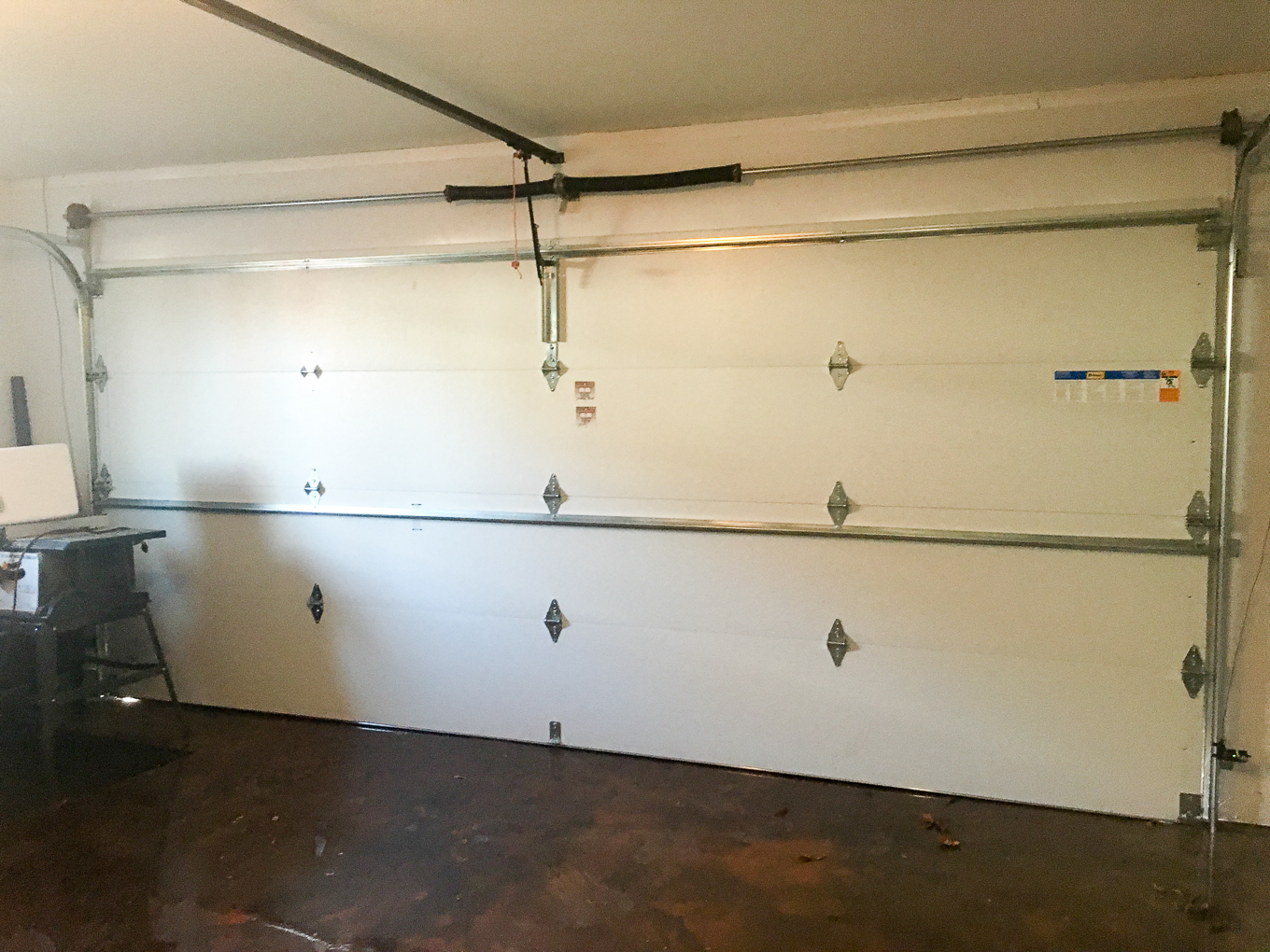 We went with a simple modern style flush panel door.  We did not add any windows. The outside is steel and the inside is vinyl. We ended up getting the highest rated insulation for our area.  I knew that I would be working out in the garage during the cool and hot months so I wanted to have it as efficient as possible.  I picked a belt drive motor because I wanted it to be as quiet as possible….and it is very quiet.
Overall I am very happy with the door.  We opted to have someone install it for us as we were not knowledgable in that area.
Have you ever had to purchase a garage door? What are you tips?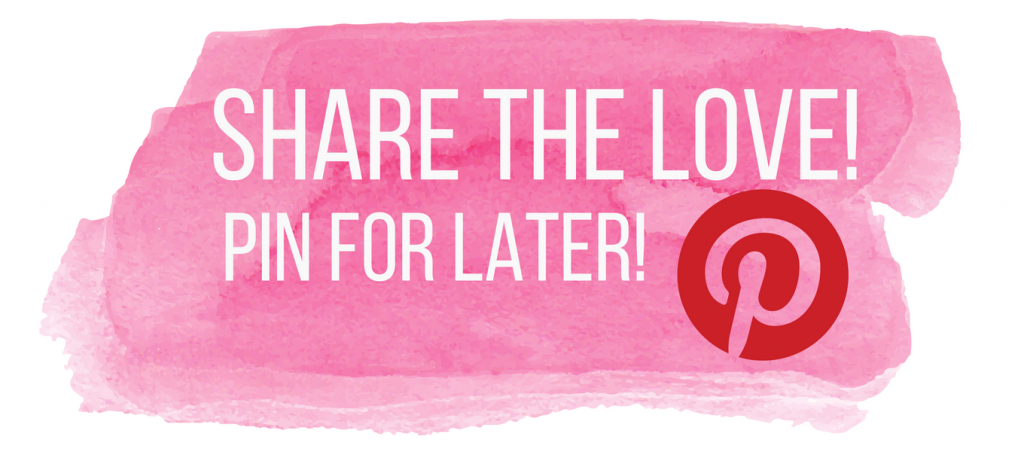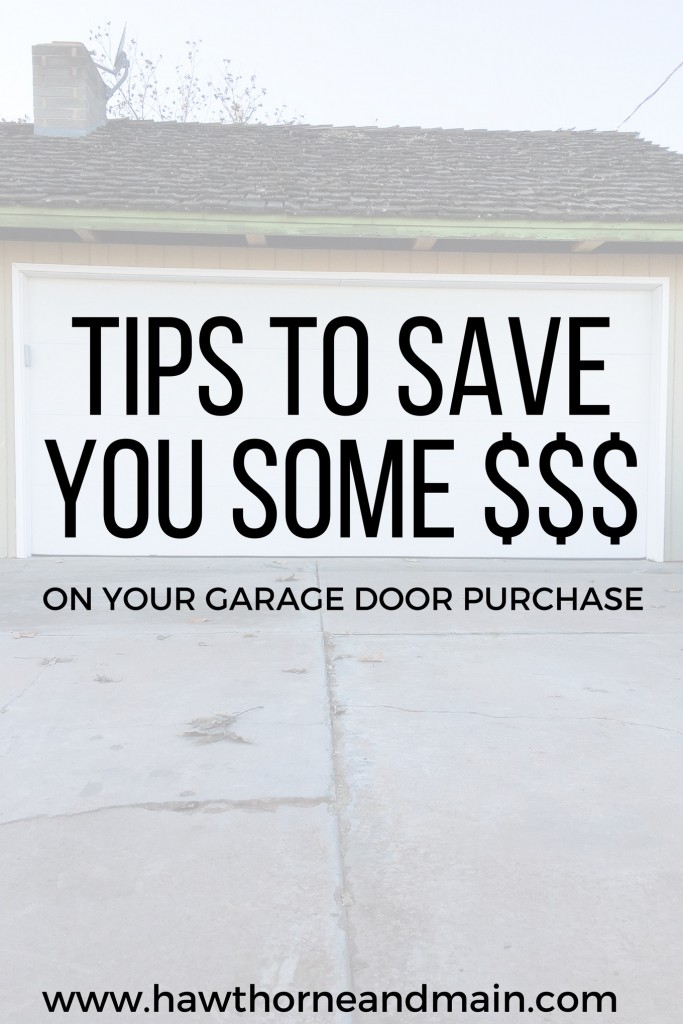 Want more AWESOME ideas...Check these out too!