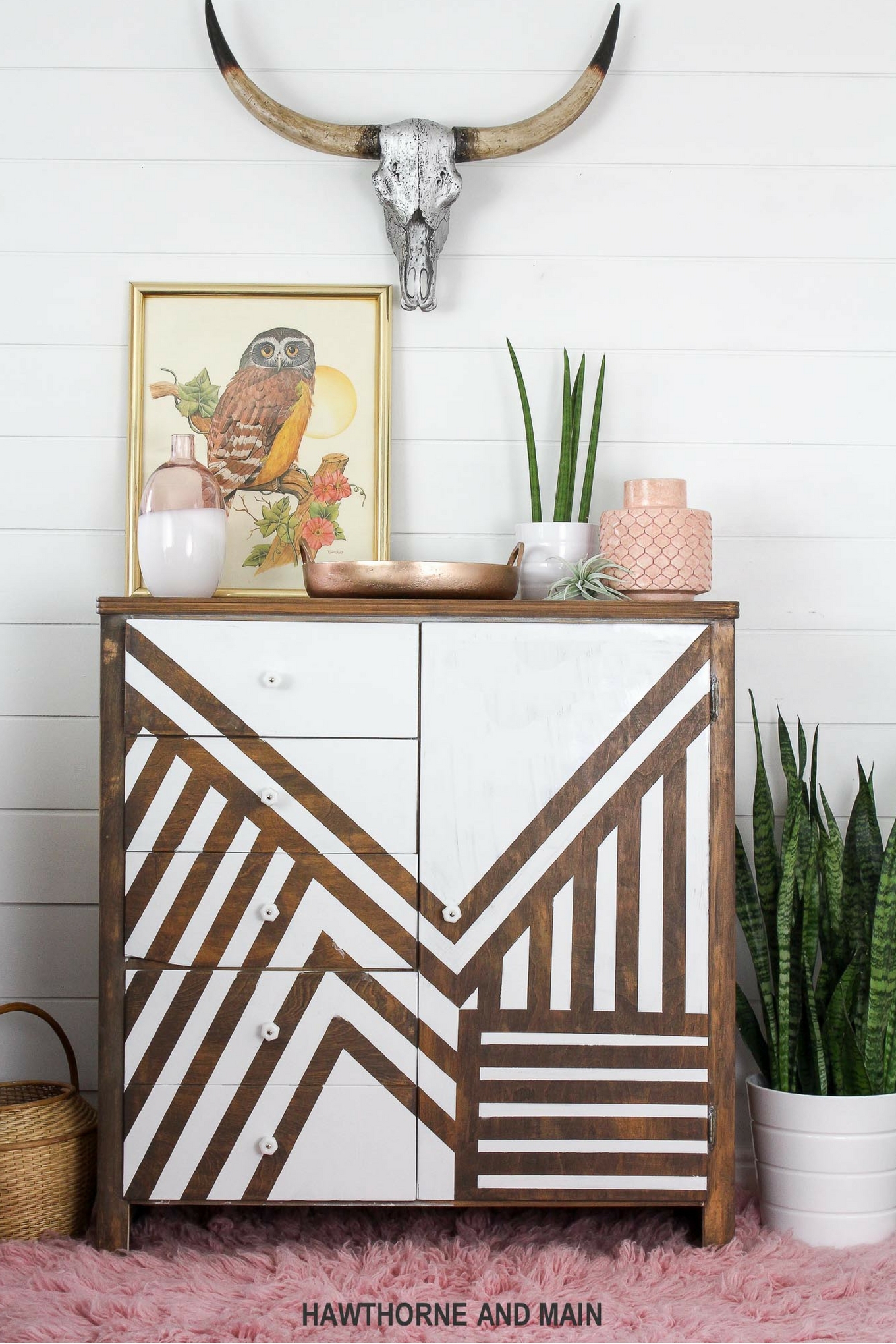 The other day I got an email from one of my favorite brands asking me if I wanted to join in on a friendly blogger competition.  I always love these so I said yes!
I looked around the house for a piece to makeover and to my surprise pretty much everything I have right now has already had at least one makeover…
…..so I did the only thing any good ol' DIYer does….I went to my sure fire thrift store in search of one… item that would make all my DIY dreams come true…hahah
The weather was nice, I found a parking spot in the perfect place, the girls were being angles…I just knew that this was my time….my time to score at the thrift store…Everything was working out so good
We got there and I walked up and down the aisles trying not to be too pushy with the other patrons as I whipped my cart around each aisle hoping that no-one would get to my perfect piece before me.
I said "excuse me please" and "oh I'm sorry.." all the way through the store until I got to the last aisle…totally empty-handed.  My happy little optimistic self started to get worried….my target t-shirt was starting to get sweaty…they had NOTHING.  Nothing that was makeover worthy. I was devastated.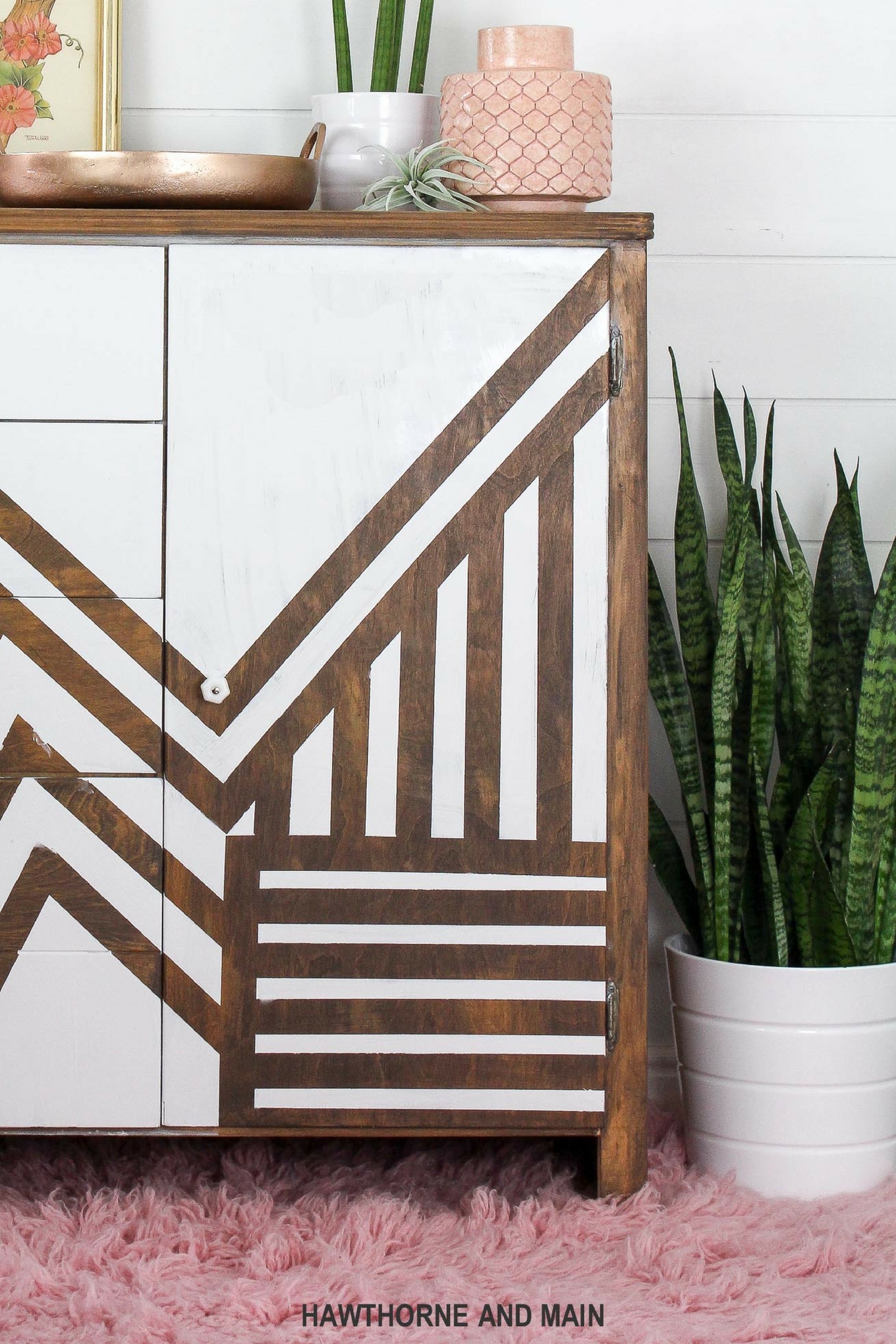 How was I going to pull  this whole thing off… The deadline was fast approaching and I could not come up with any ideas.
A few days later I gave my sure fire thrift store one more chance.
Pretty much the same scenario ensued with me trying to sneak around and in front of people to get to the "good stuff first."
I must have walked past it at least 5 times.  It was drab and dark and smelled old.  I thought "no way…it would be too hard, won't happen" ….and then I gave it a second chance…
….I stared deep inside the dresser and thought for a few minutes ….ok!
….ok, I will get you a second chance.
I handed over my $35 and loaded her into the back of my van…the rest is history.
She was so kind to me….she only had ONE layer of paint…I stripped it off to find some lovely wood underneath.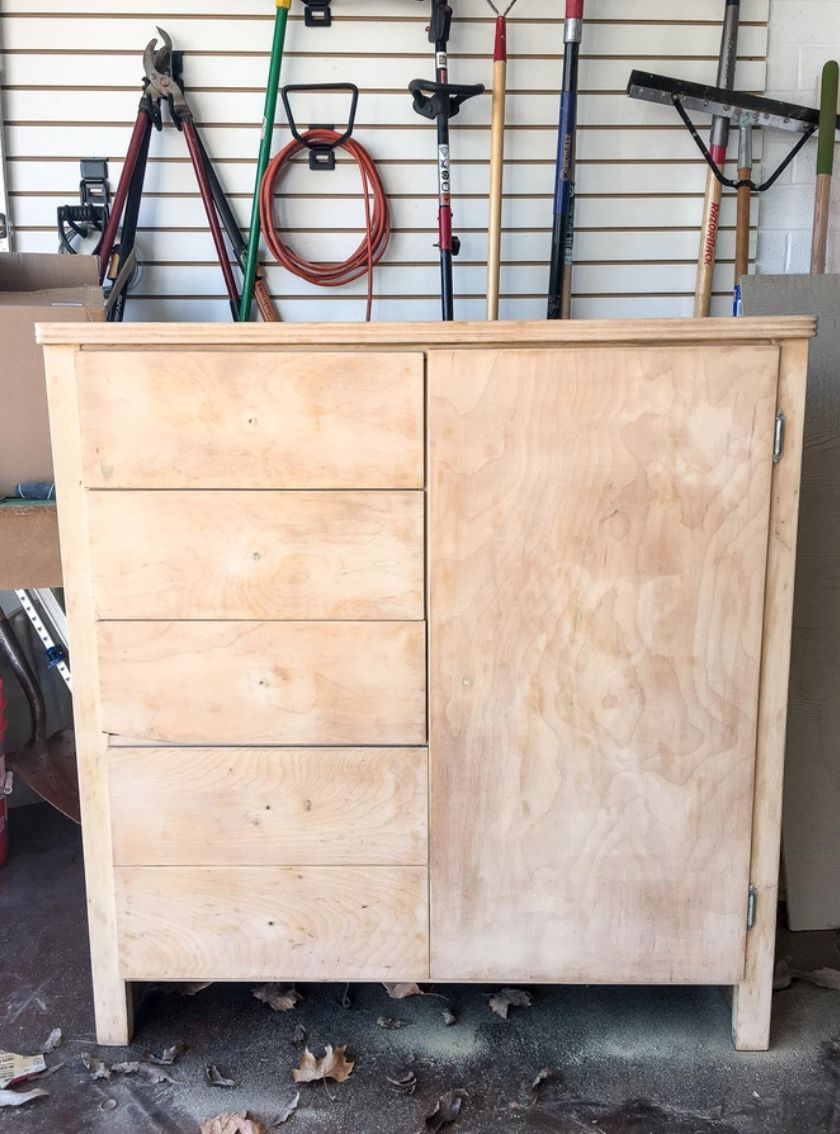 After stripping off the paint I sanded the entire piece.  I used some Rustoleum stain, in Brairsmoke to stain it and then it was time to add the paint design.  I used some painters tape that I had leftover from another project. I didn't really have a plan of how to lay the tape out.  I just make sure that each piece of tape was the right angle and the same distance away as the other pieces.  After the tape was to my liking I masked the entire piece…and sprayed on some white spray paint.
The finished result is exactly how I envisioned it.
Turns out second chances really do happen…so glad this piece got one.
P.S.
Could you click over here and check my project along with everyone else who entered.  If you like my project leave me a comment… that is how the challenge is scored.   xo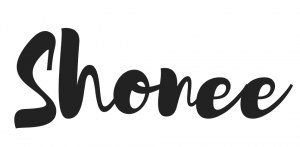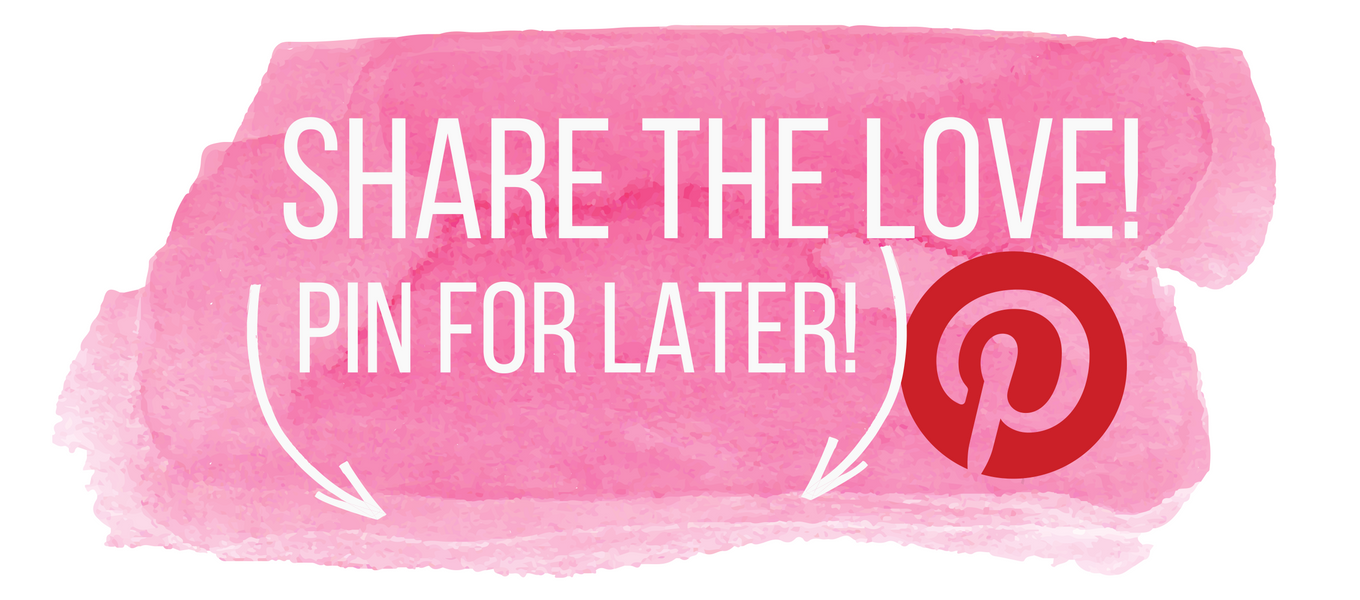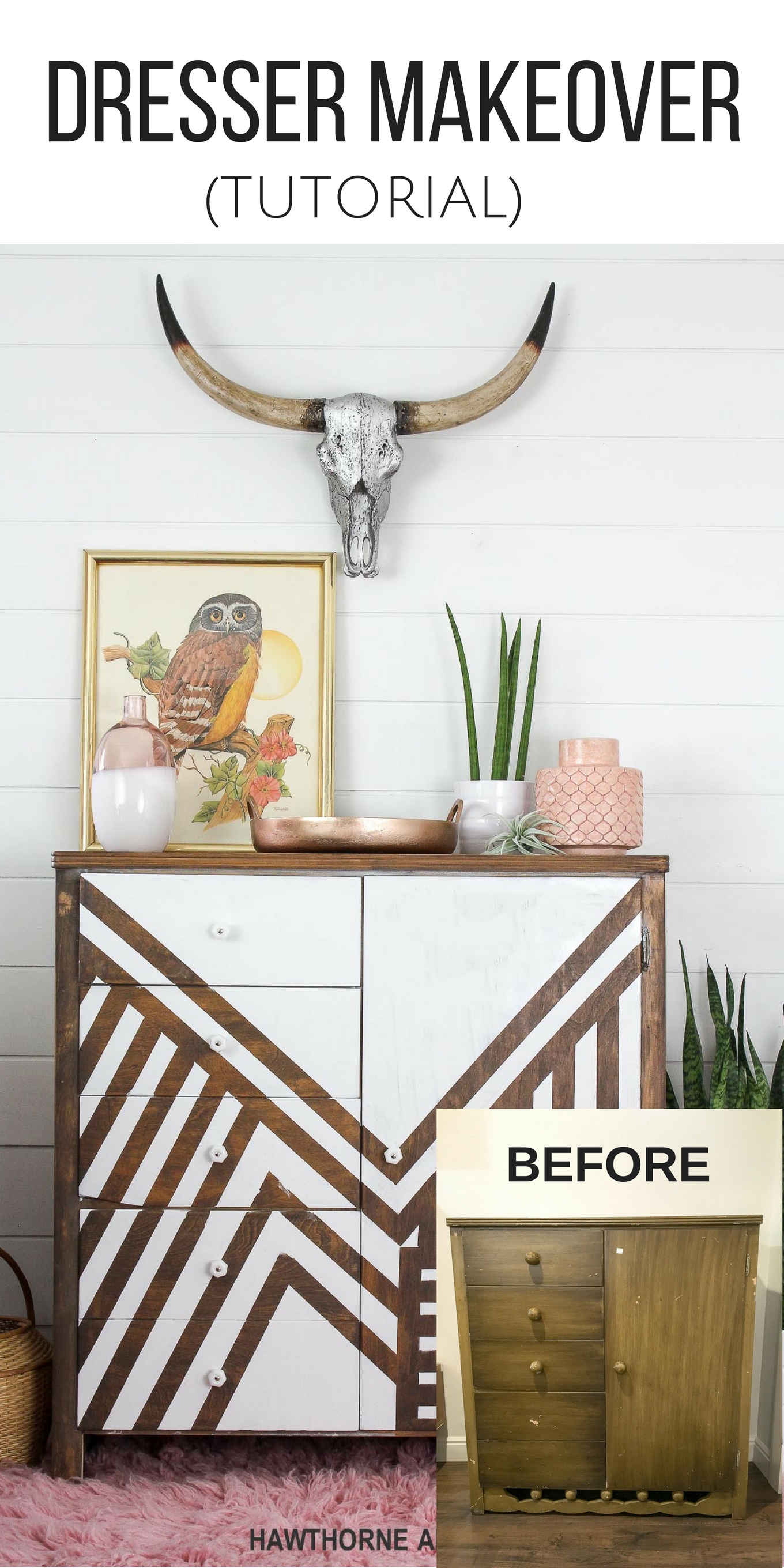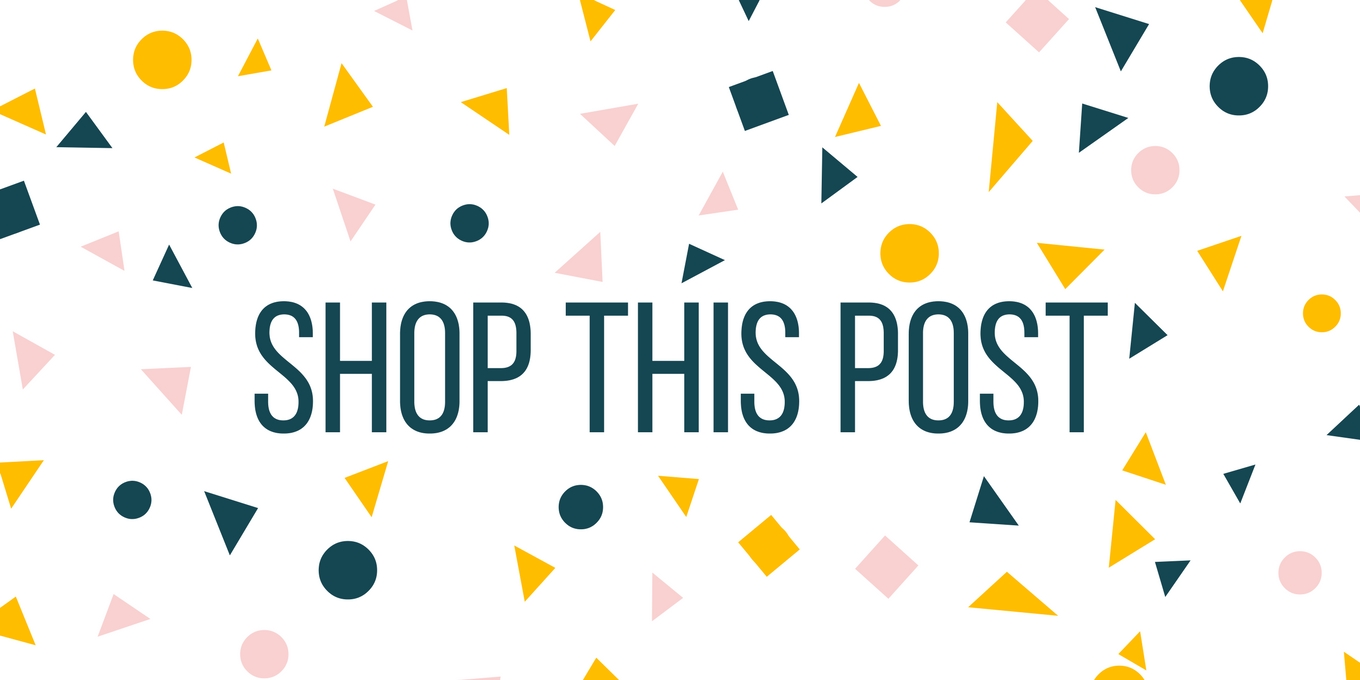 Want more AWESOME ideas...Check these out too!