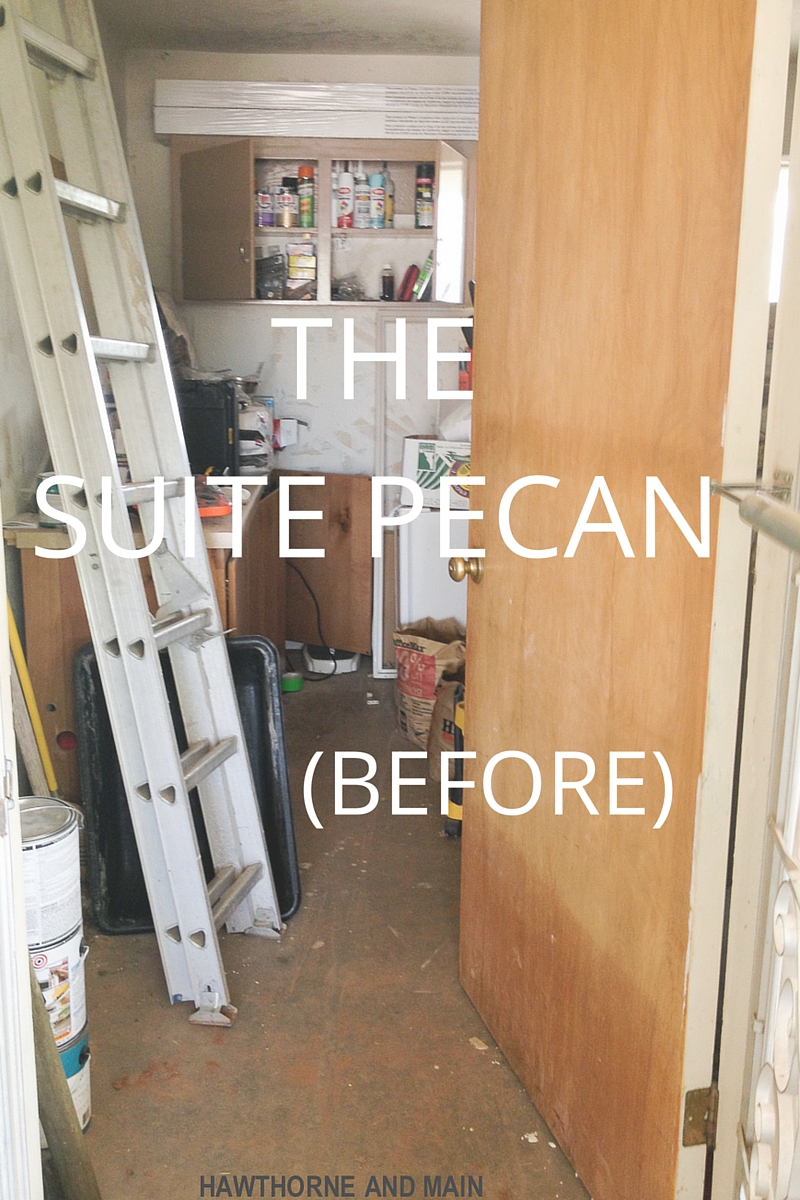 You guys I have been so bad at updating on the progress of our mother-in-law suite that we are building onto our house.  We affectionately call it The Suite Pecan.
I am going to take you way back to see the before pictures of this place.  If you saw our kitchen remodel the before pics here are almost as bad.
When we bought our house it was a total wreck.  The sad part is that we had been over working on the house every night for two months prior to moving in, it still wasn't finished when we moved in.
There was a delay with the flooring and we actually had to move in before all the flooring got installed.  Luckily we opted for carpet in the bedrooms and they were literally installed the day before we moved in… my life then was a mess, plus we had a newborn.
Since the entire place was a construction zone, the small building that is attached to the house by only the roof became the ultimate dumping ground for remodeling crap, plus whatever else we could fit in there.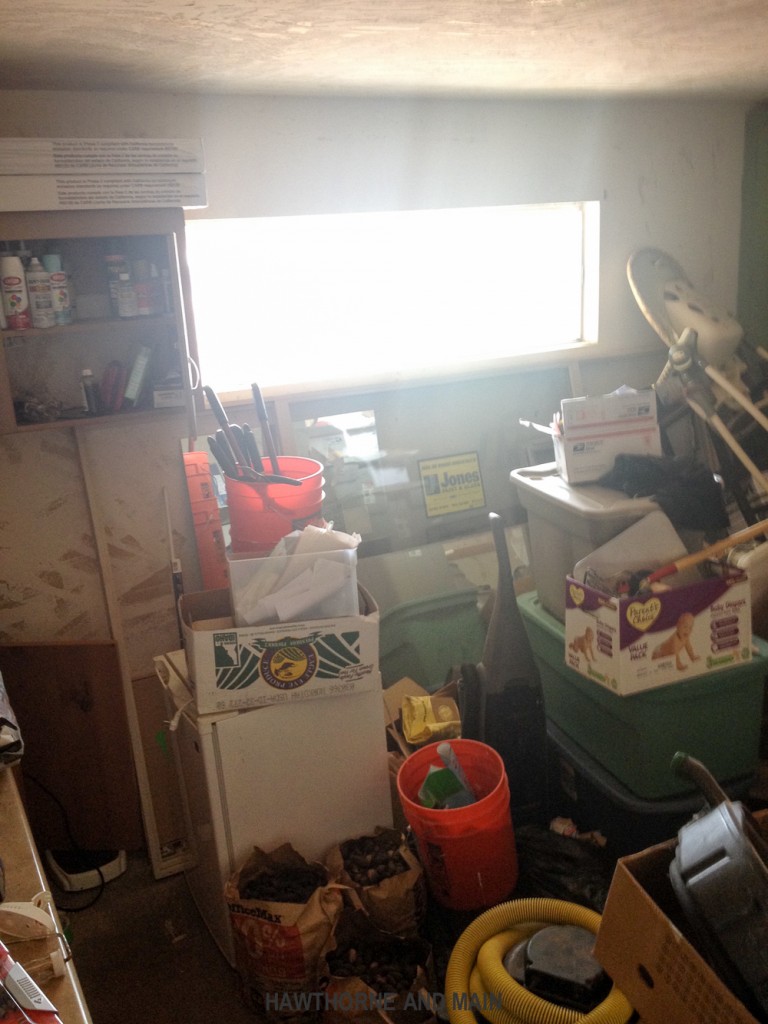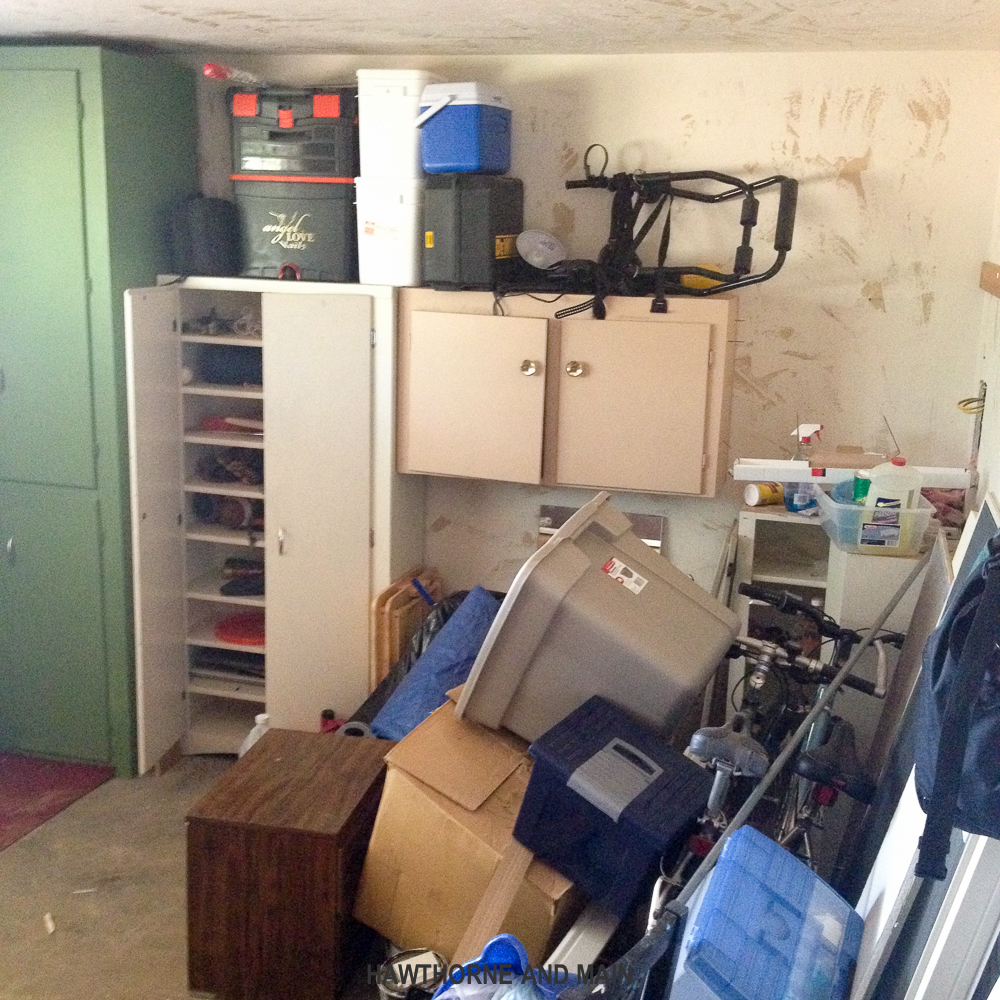 At one point I walked in and realized that the crap was so tall and deep that I could no longer even get in… it was that bad.
We continued to make progress on the house and slowly we got the "shop" (as we called it) cleaned up.
Sort of..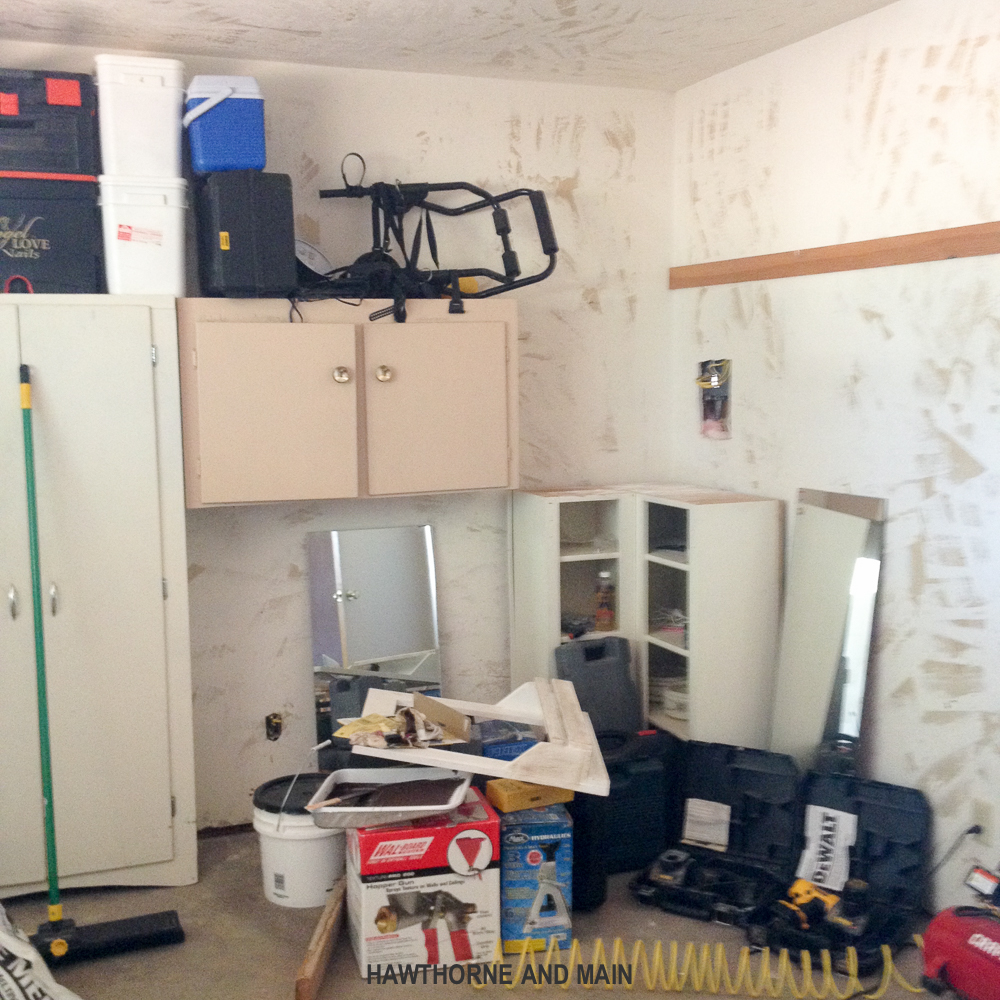 We eventually got the unfinished walls and ceiling painted.  We added a peg board to wall to store tools… a wall I decided to paint old school brown ( don't ask me why, I don't know)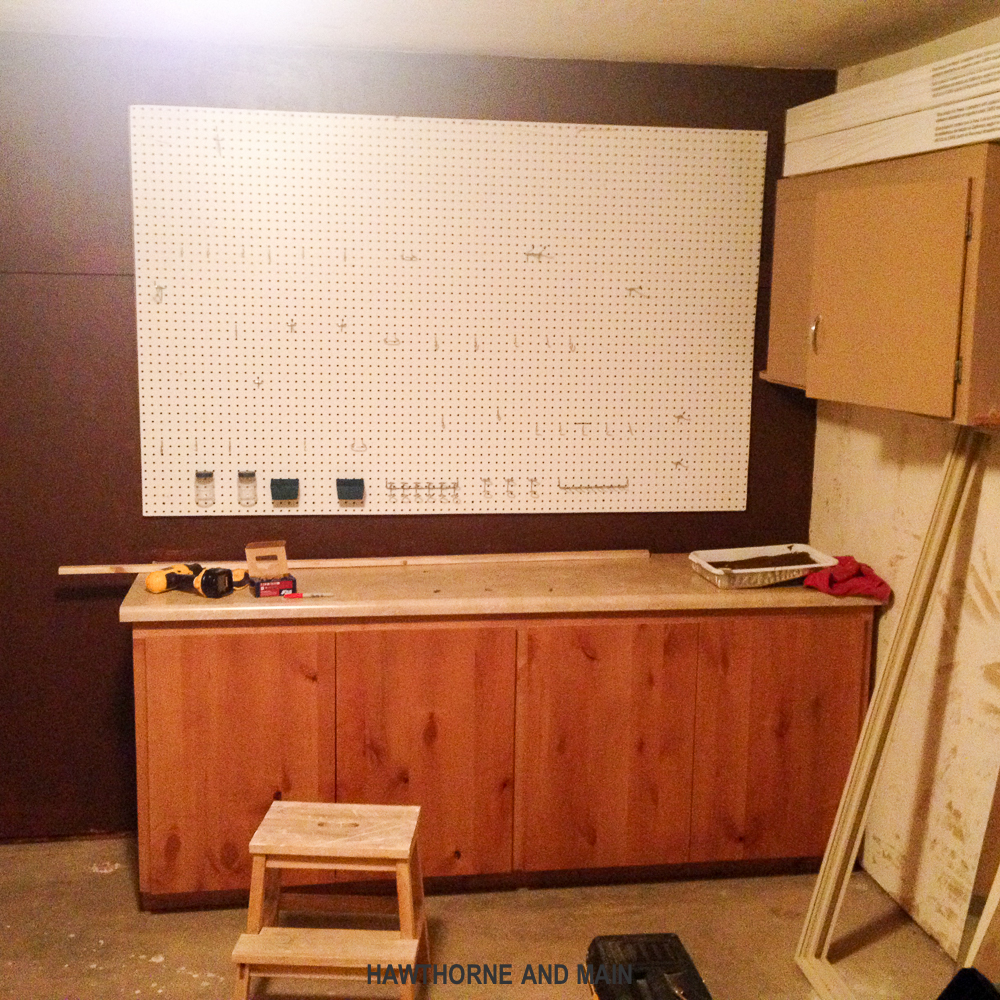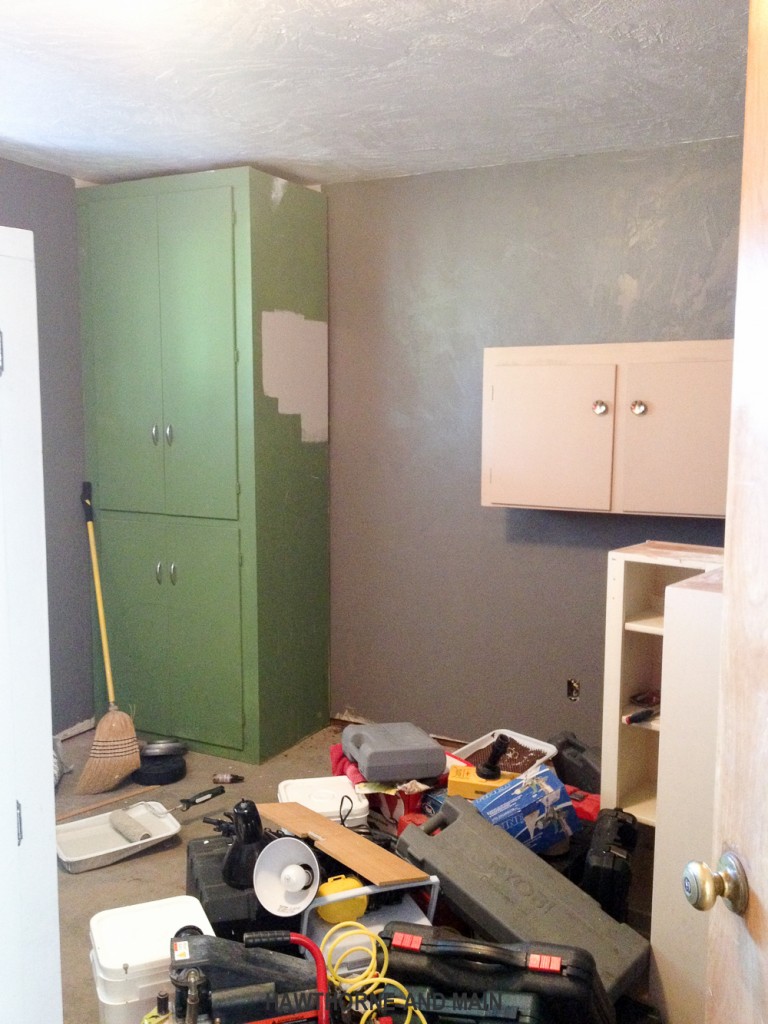 The brown wall eventually got repainted red…unfortunately it was an equally bad choice.  Haha.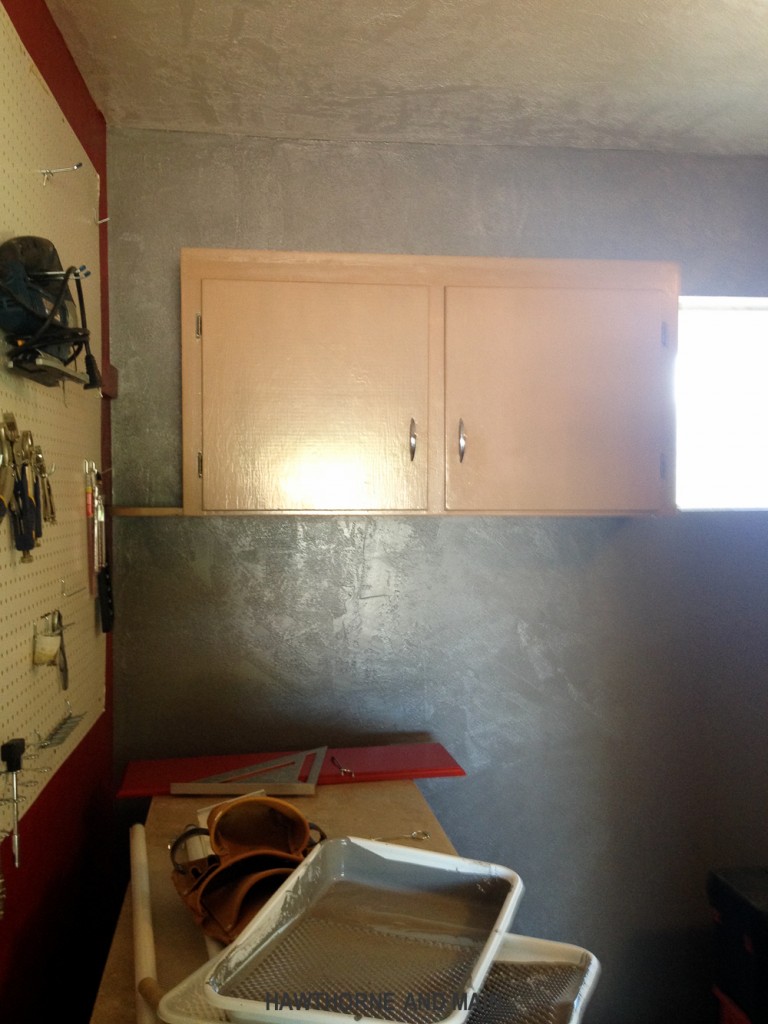 I couldn't find any pictures of the finished shop, all cleaned out and shinning.  It stayed "the shop" for about 2 years before we decided to tear down the back wall and build The Suite Pecan.
Now the fun begins.
Stay tuned for more updates!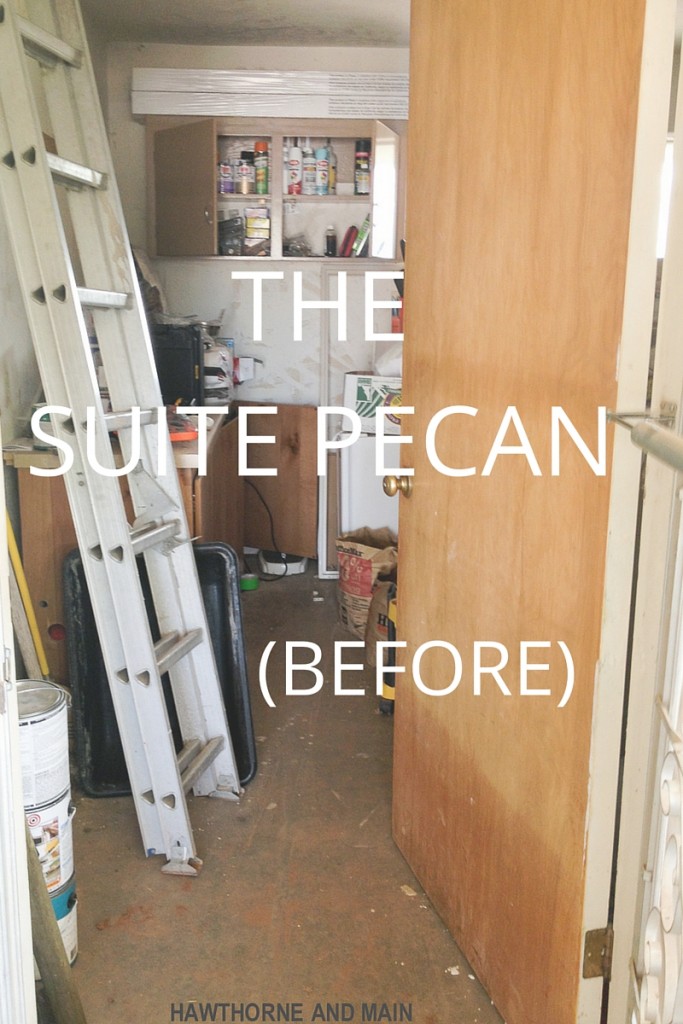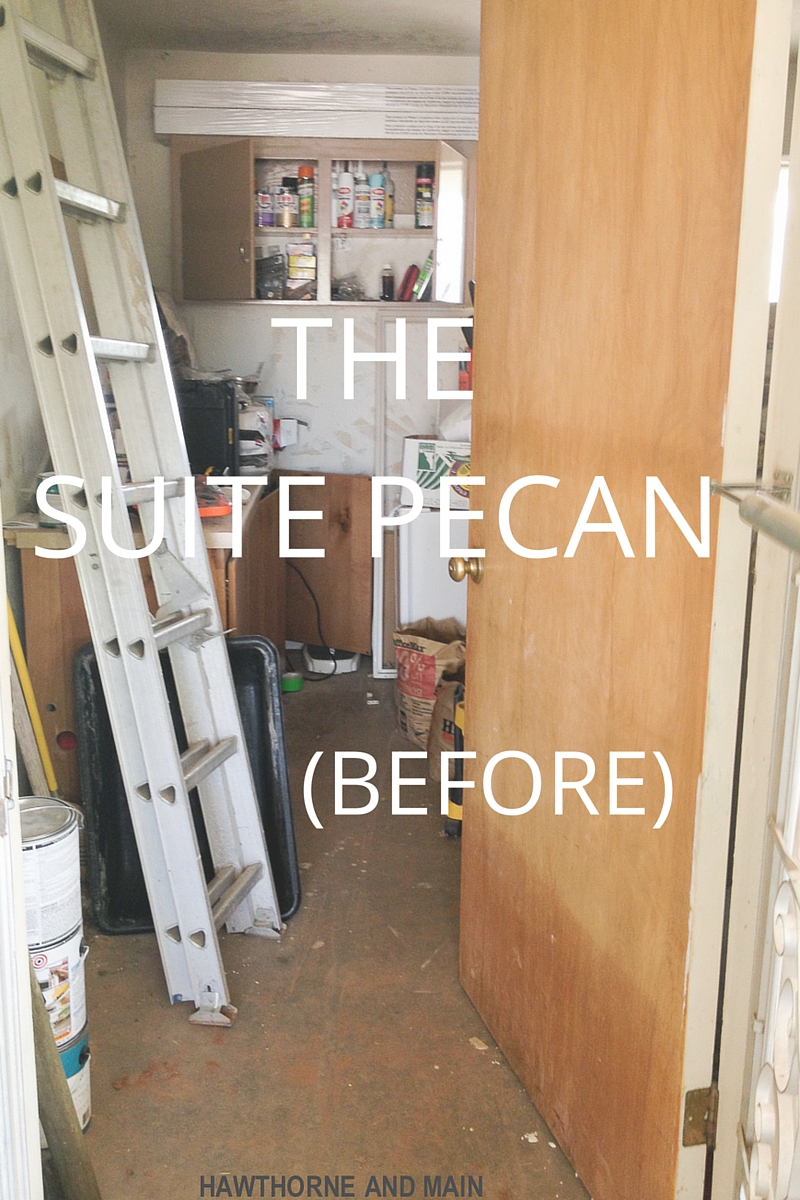 Here are the other posts in this series: 
The Suite Pecan- A New Adventure
The Suite Pecan- Floor Plan
The Suite Pecan Before (Inside) -(you are here)
Where did the Name Come From- Naming The Suite Pecan
The Suite Pecan Before (Outside)
Want more AWESOME ideas...Check these out too!