MOOOOO, where is the purple cow????
What is a purple cow anyway?……Let me explain.
One of our favorite things that we got to have for a treat when we went to grandmas house was a, purple cow, a brown cow, or even an orange cow.  You could basically choose any type of soda pop that grandma had and make an ice cream float with it, yum!
Although I like the soda pop version, because the fizz gives it a little extra zip, we recently tried it with 100% grape juice as a healthier version.  Our conclusion, it is so yummy!!!
If you have never tried a purple cow you might think that this combination sounds a little bit weird.  I am telling you if you like grape juice and you like ice cream then this is a winner.  This is an awesome treat that is sure to help you cool off this spring/summer.  The 100% grape juice gives it a fresh taste that you can't get with soda pop.
Our family likes them so much I think I will try to make them into popsicle's with my popscicle maker…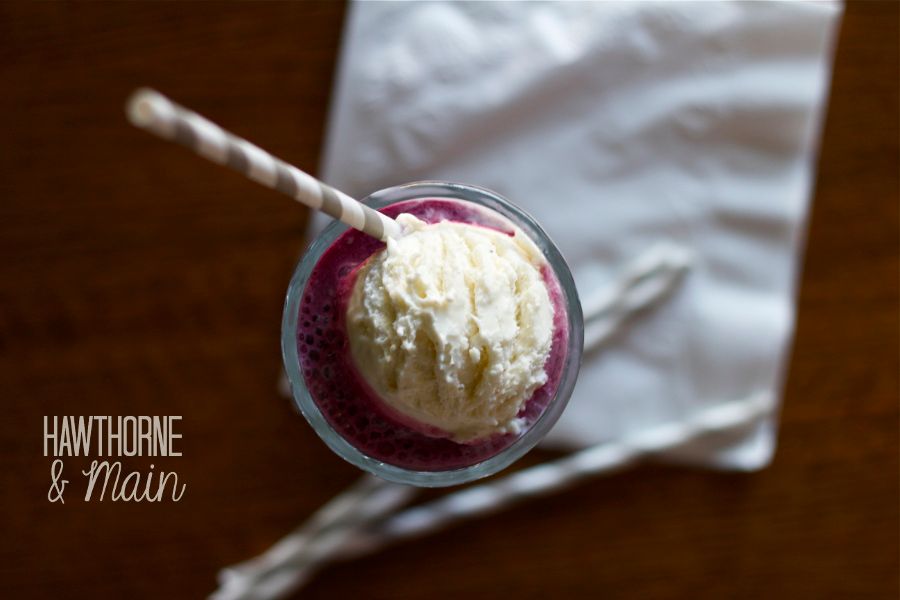 For the ice cream, our go to brand is Breyers.  It has a really great texture but also has pretty normal ingredients.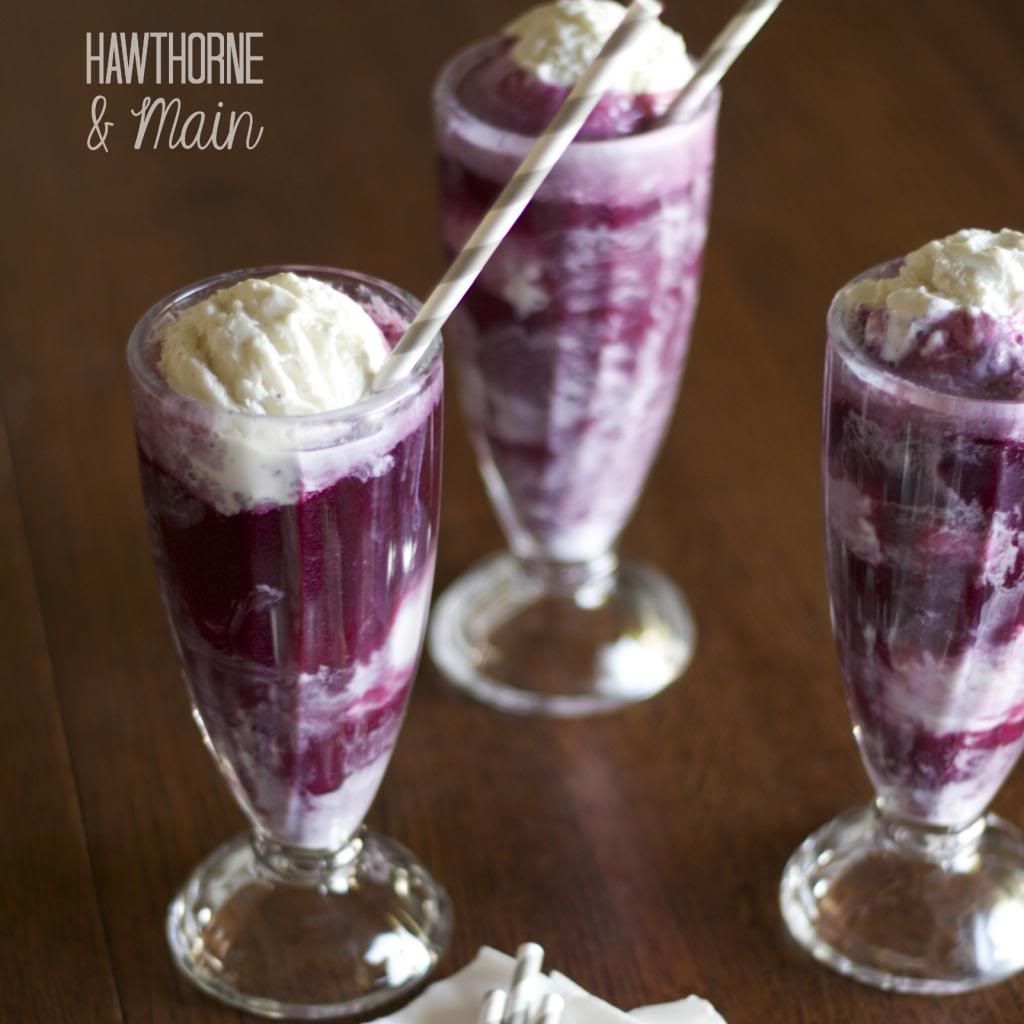 To Make:
Put 2 scoops of vanilla ice cream in a tall glass
Pour grape juice over the top until full
ENJOY!!
Have you ever tried a purple cows?
Want more AWESOME ideas...Check these out too!