I cannot believe that 6 weeks has already come and gone! For real! This guest bedroom was so so scary when we first started….in case you missed it, let's take a walk down memory lane to see the before…
yep!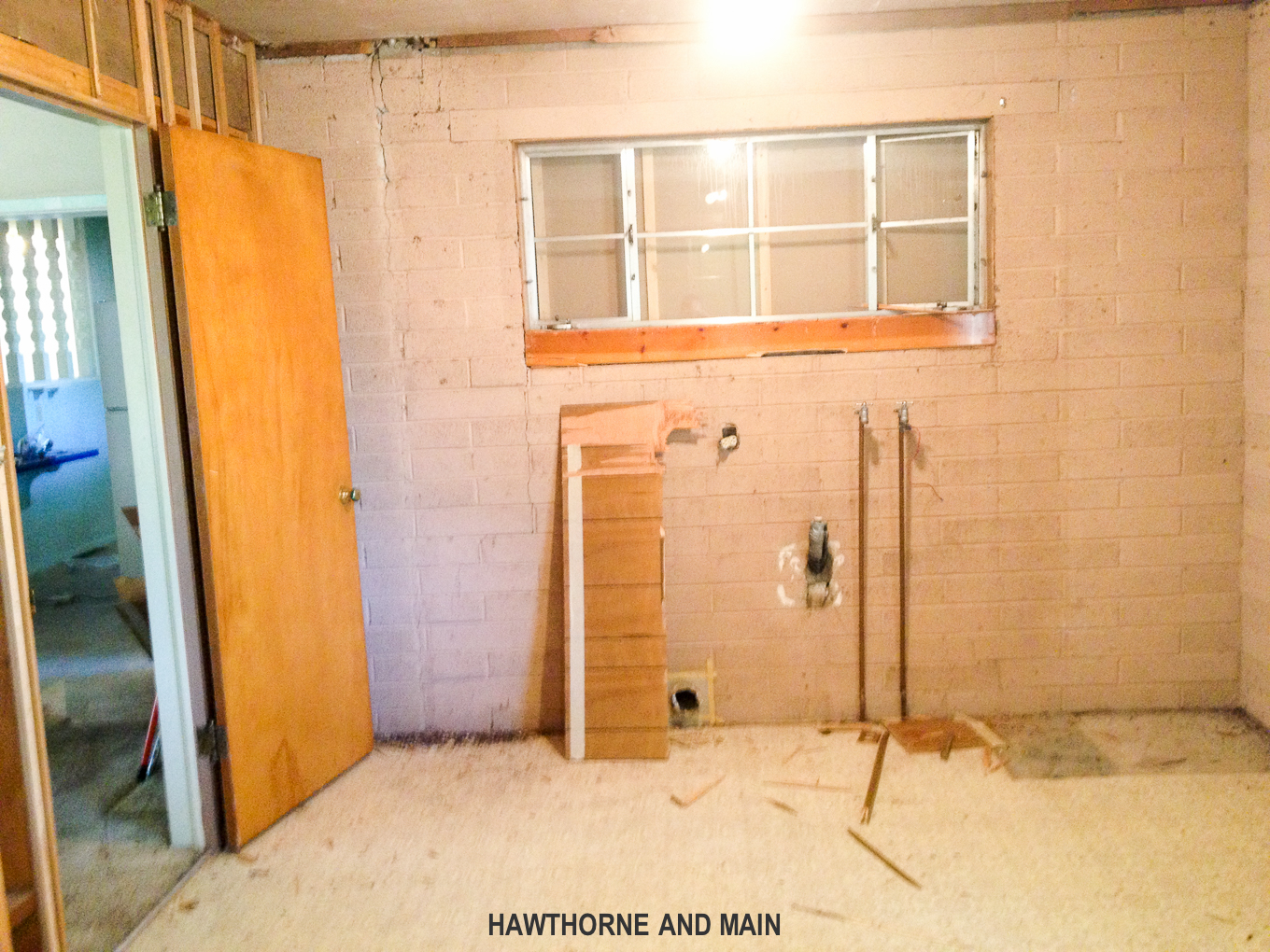 Now for the fun part…the part we have all been waiting for…
….the guest bedroom reveal!
This room is full of DIYs and I will be sharing all of them over the next few weeks.  I wanted to be able to share them all as we went through the ORC…but my mind was scattered and I wasn't sure exactly where this space was going to end up.  Ultimately, most of the DIYs happened late in the game 🙂
Here it is….
As you enter the room you are immediately met with this gorgeous dresser that I scored at the thrift store for $50.  It was little rough but I was able to bring it to life and it looks fabulous now.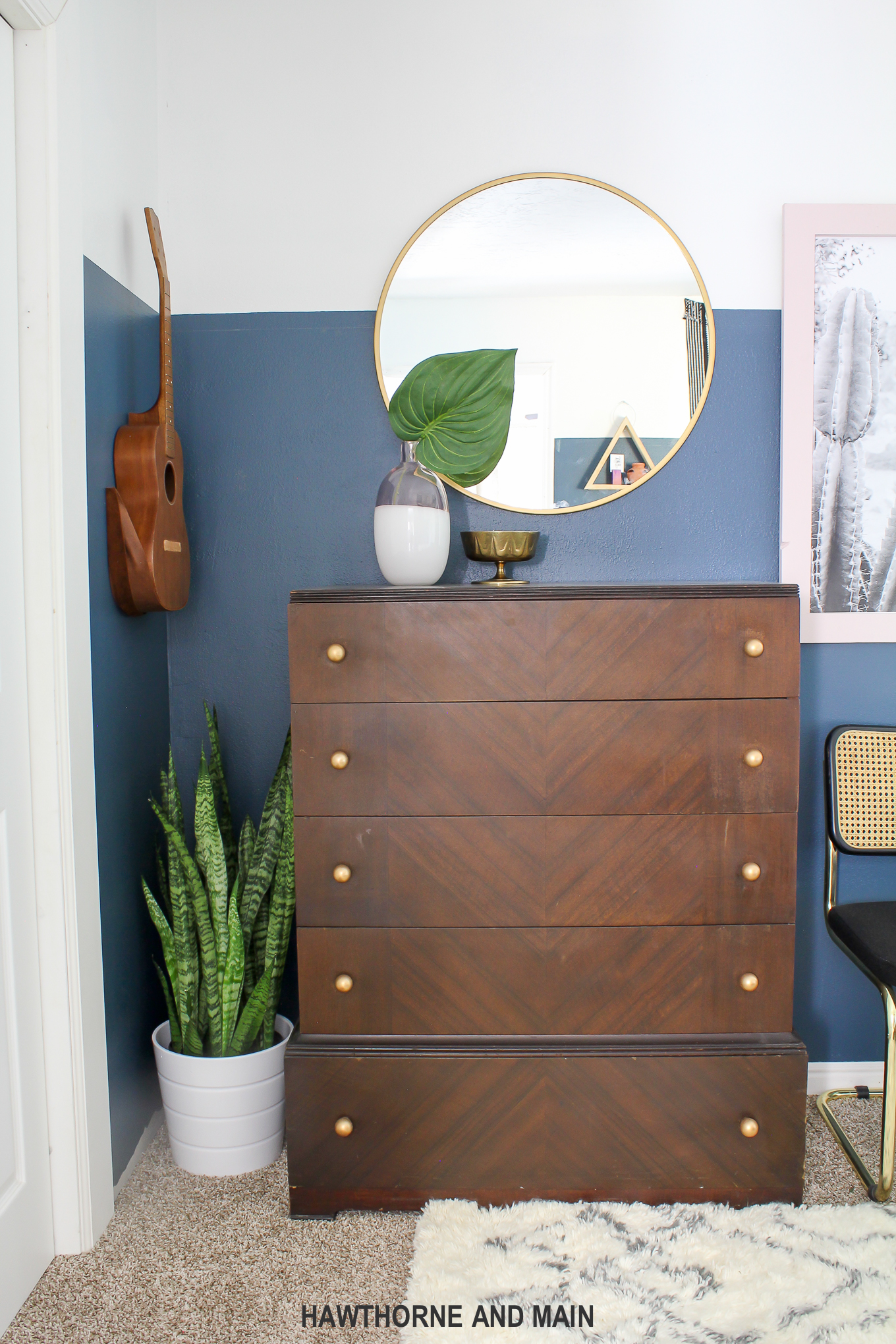 To the right of the dresser is this fun DIY cactus art. I actually took this picture myself and had it blown up…love it. More on that to come soon!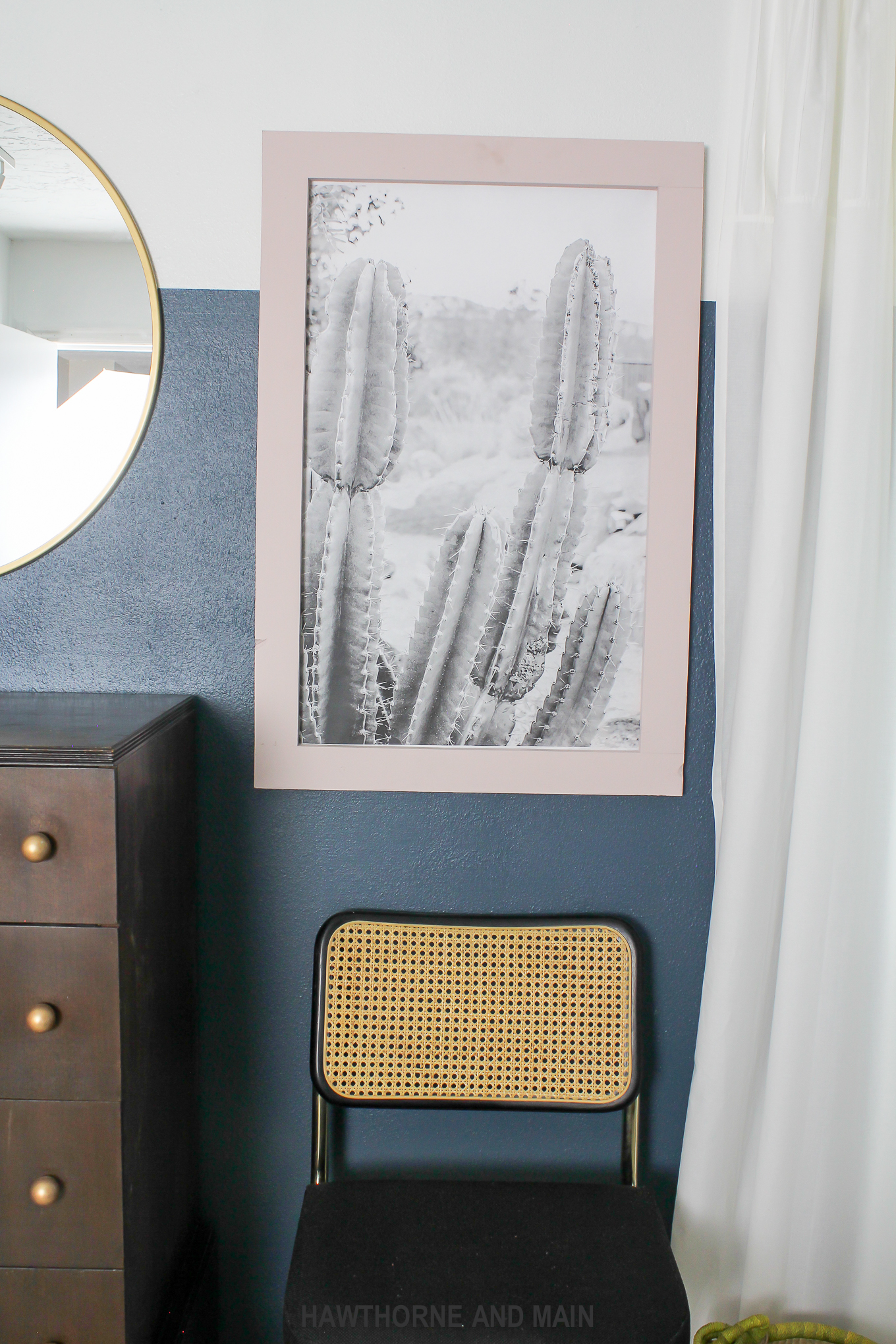 These night stands are the gems of this room! I envisioned them in my mind and I was so excited when they actually came to life.  These night stands are IKEA TARVA nightstand hacks….cannot say how much I love them!
The light on the nightstand is so fun.  I got one for each side of the bed. I really think it pulls the space together.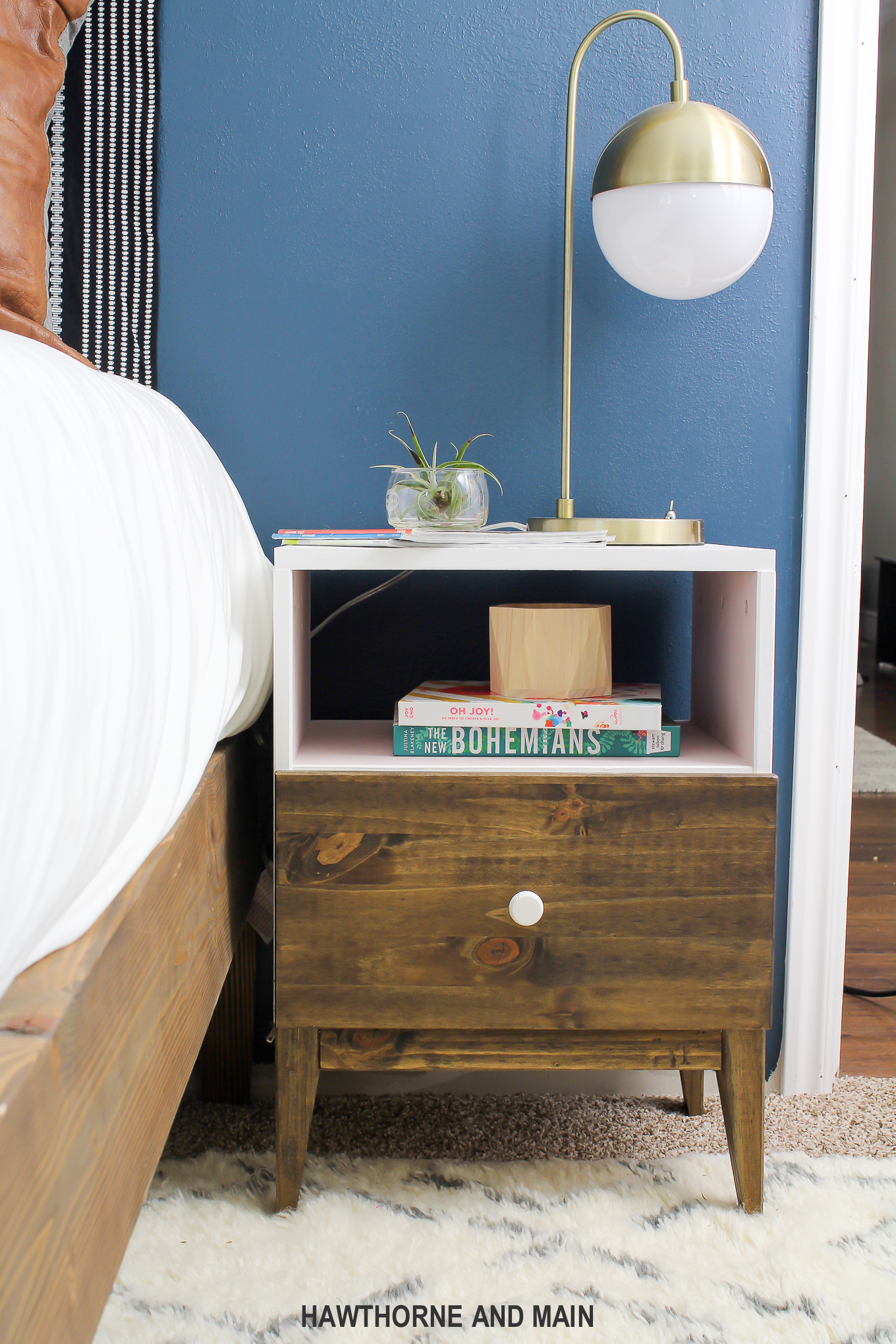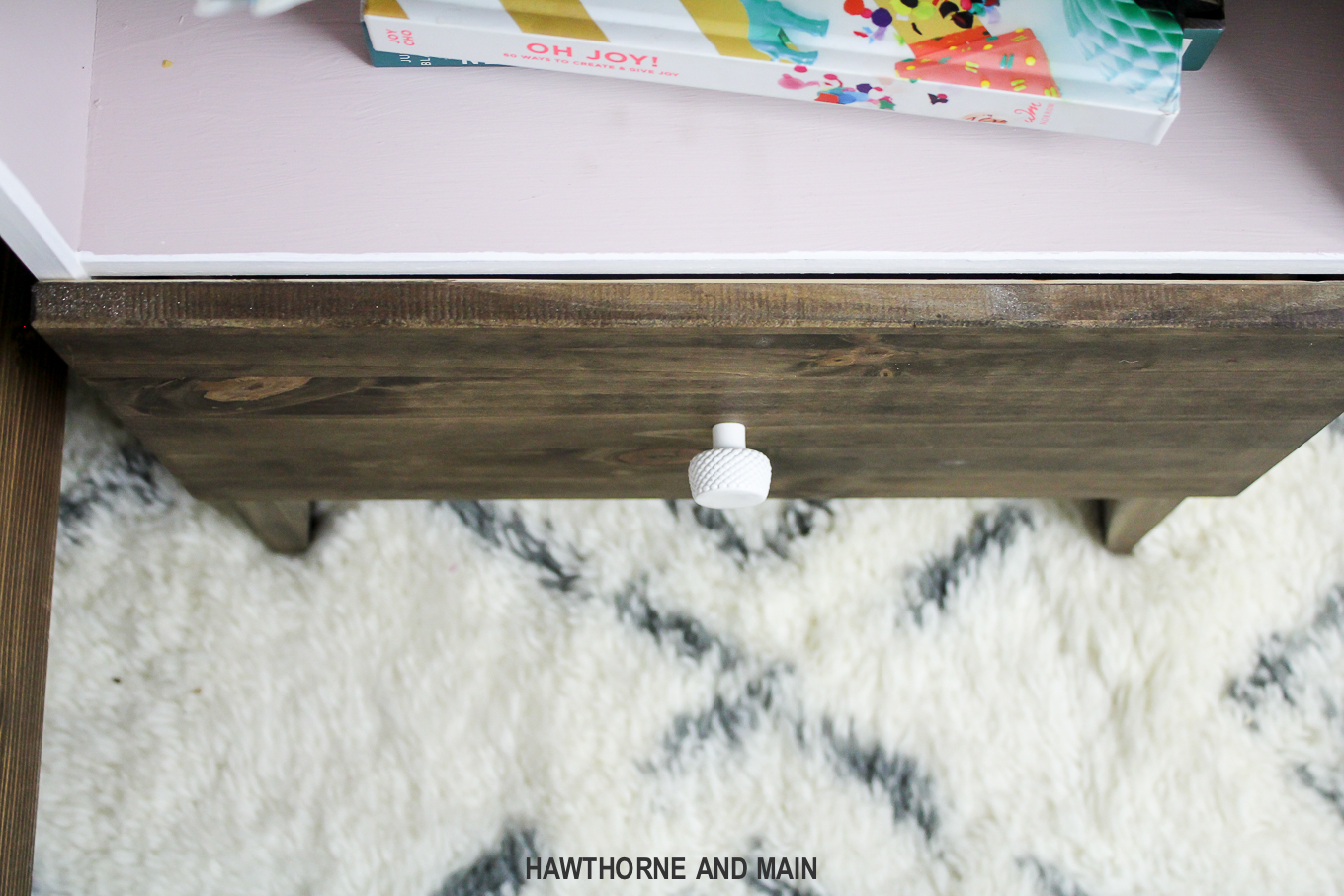 One of the first things that I notice when I walk in here is how cozy my feet feel. I have never had such a plush rug before. This rug is amazing! The colors…the softness… all of it!
You may have seen on my Instagram stories a sneak peek of the DIY bed I made.  This was my first bed that I built, and I can say that if I can make one so can you.  It was pretty easy.  And, I cannot believe that I have an amazing mid-century modern style bed for less than $75 dollars! Total score.
Continuing around the bed I made and installed some floating shelves.  I got brave and headed to the local lumber yard to pick out some pretty wood.  This stuff is amazing and way, WAY cheaper than what I would have paid at the home improvement store.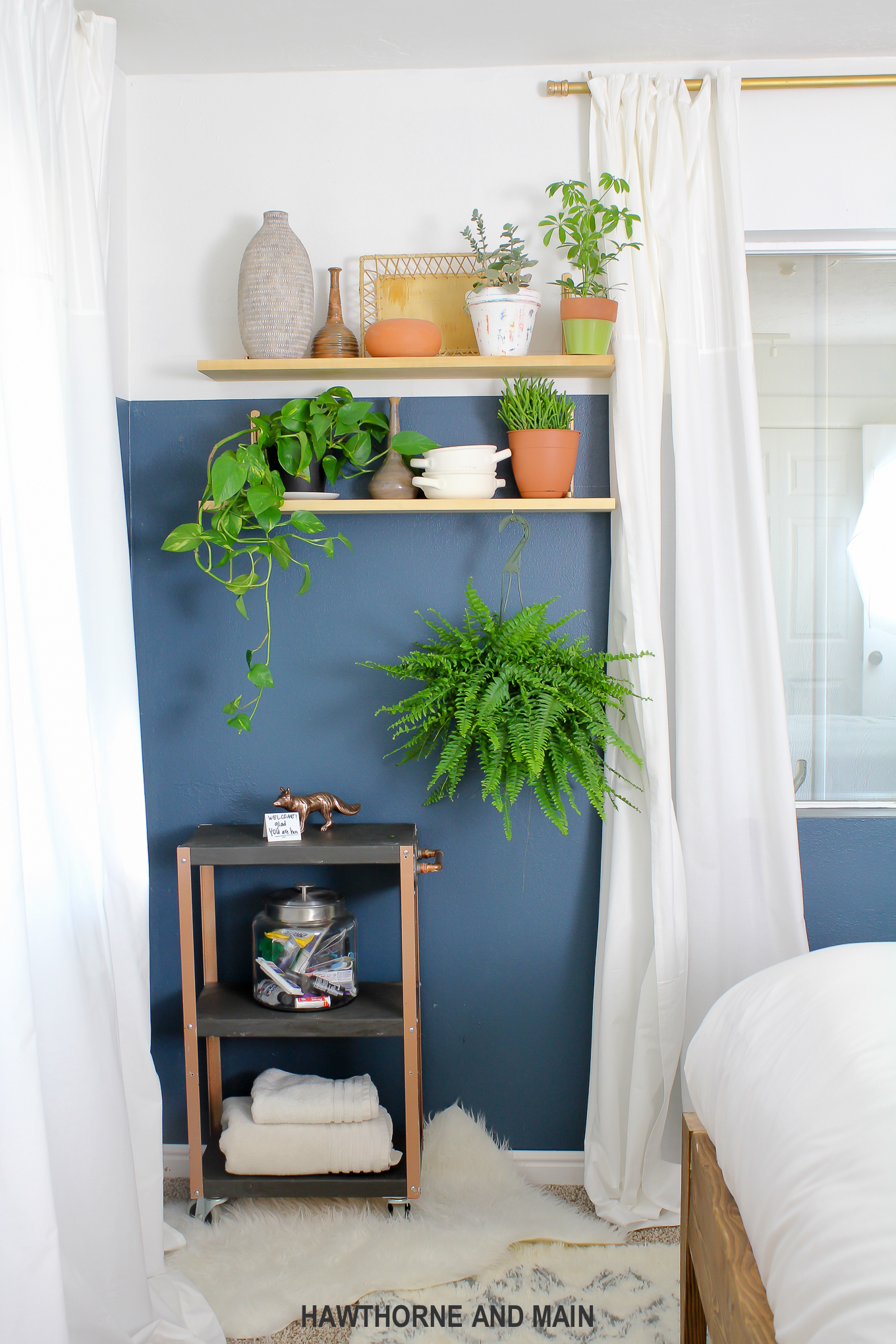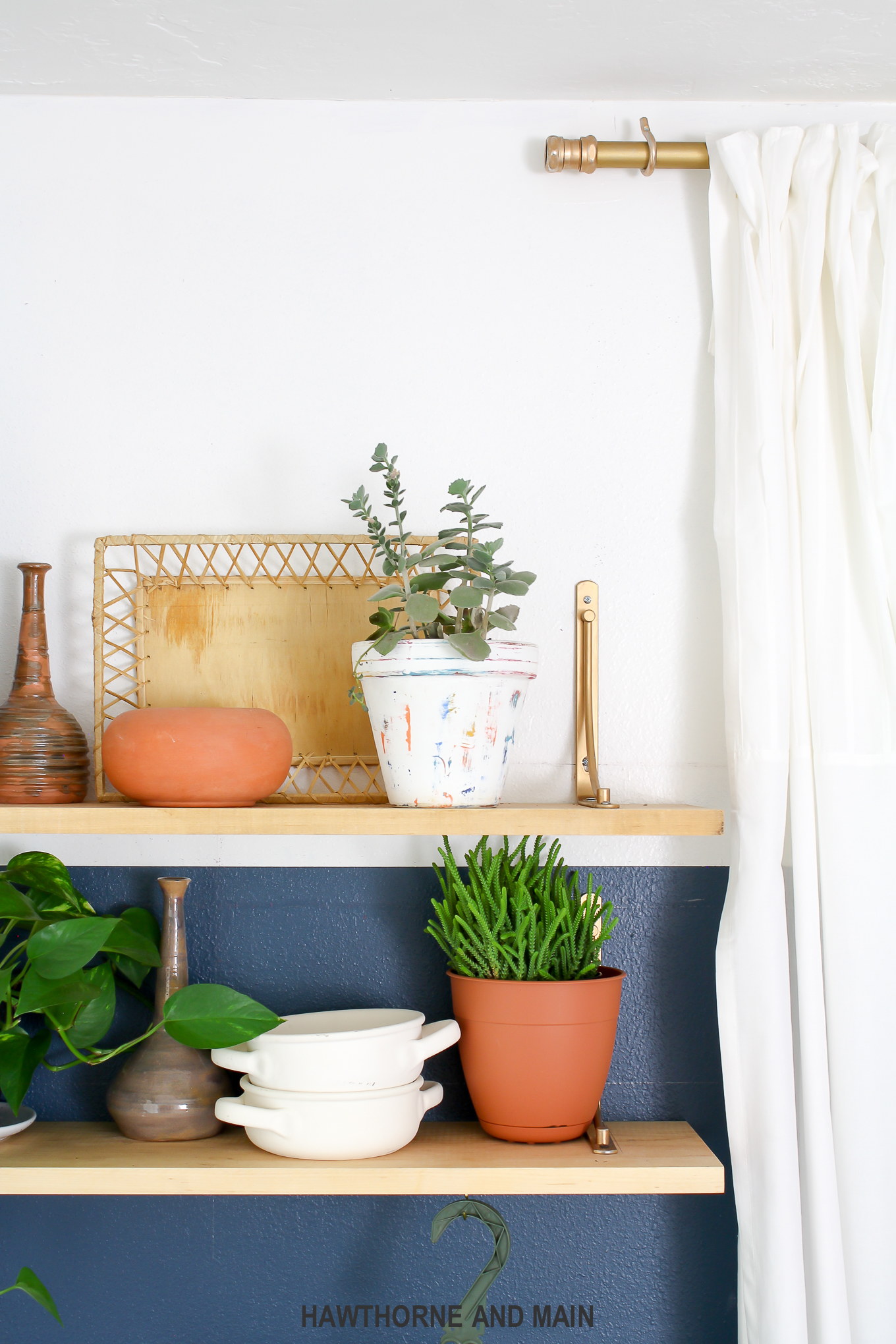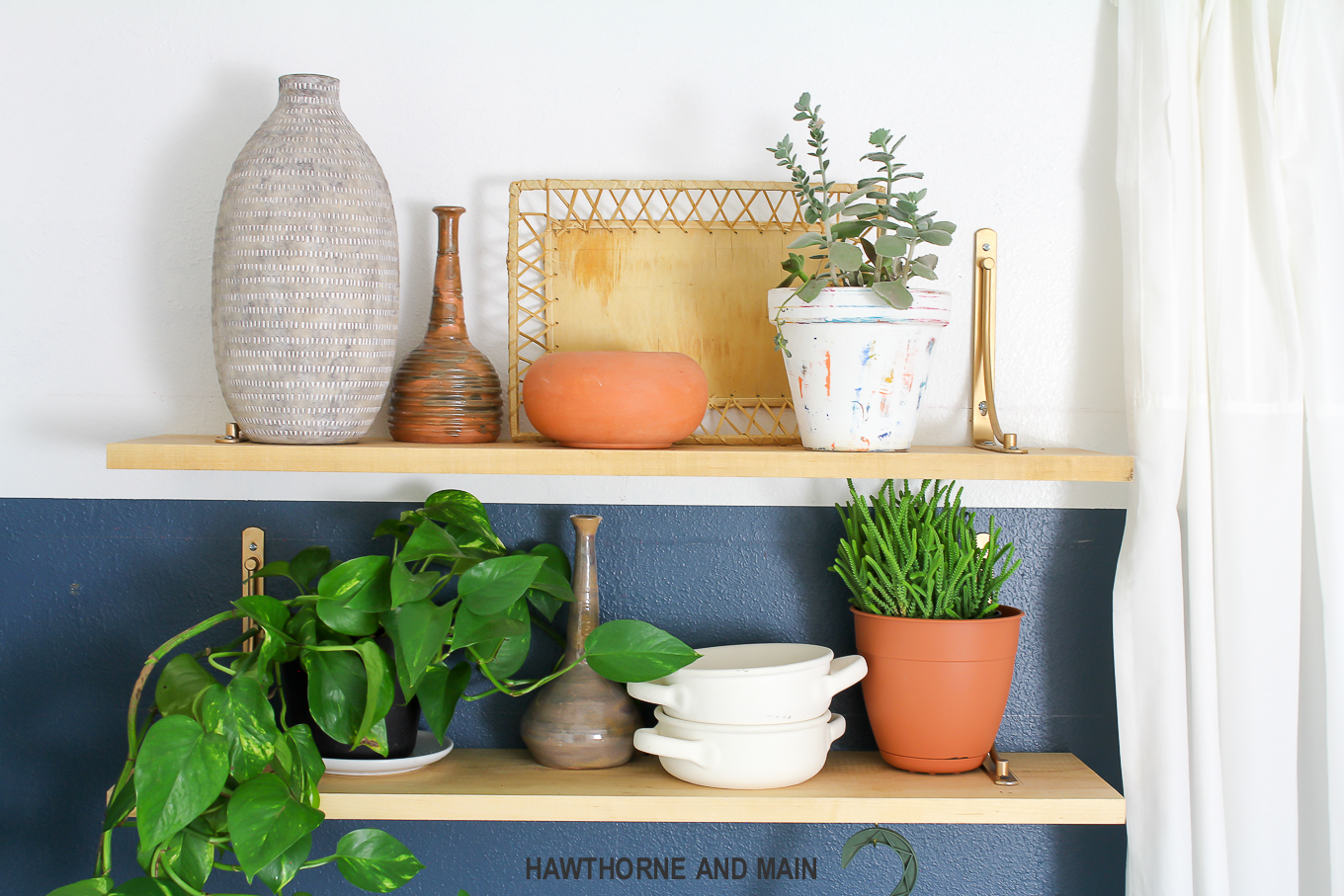 Below the shelves is a cart that I made last year.  Since this bedroom will be our guest bedroom. I added a jar of toiletries that our guests might need as well as some towels.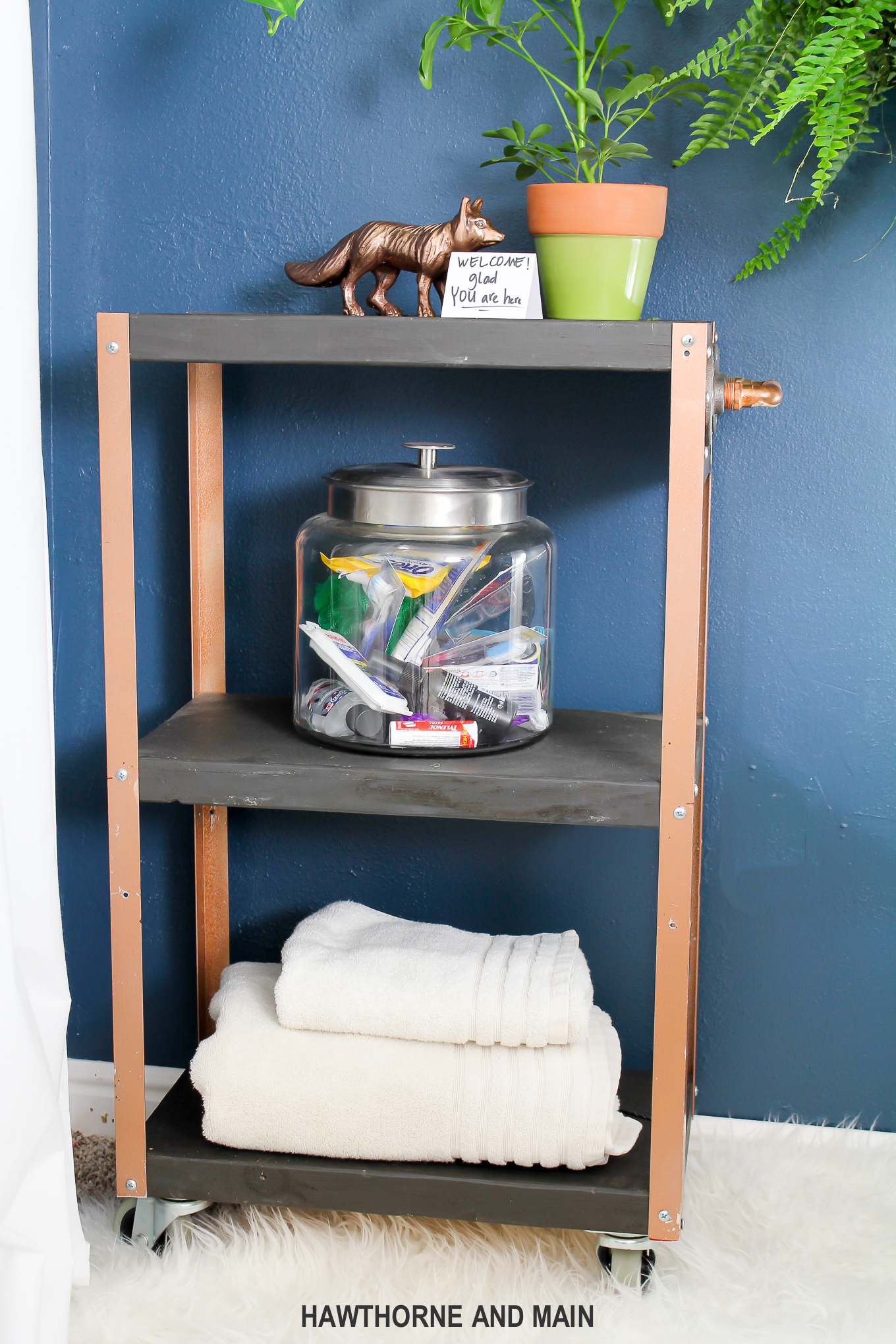 Looking up you can see the new light fixture that we installed.  It makes the space feel so fresh and updated.  I love the brass accent.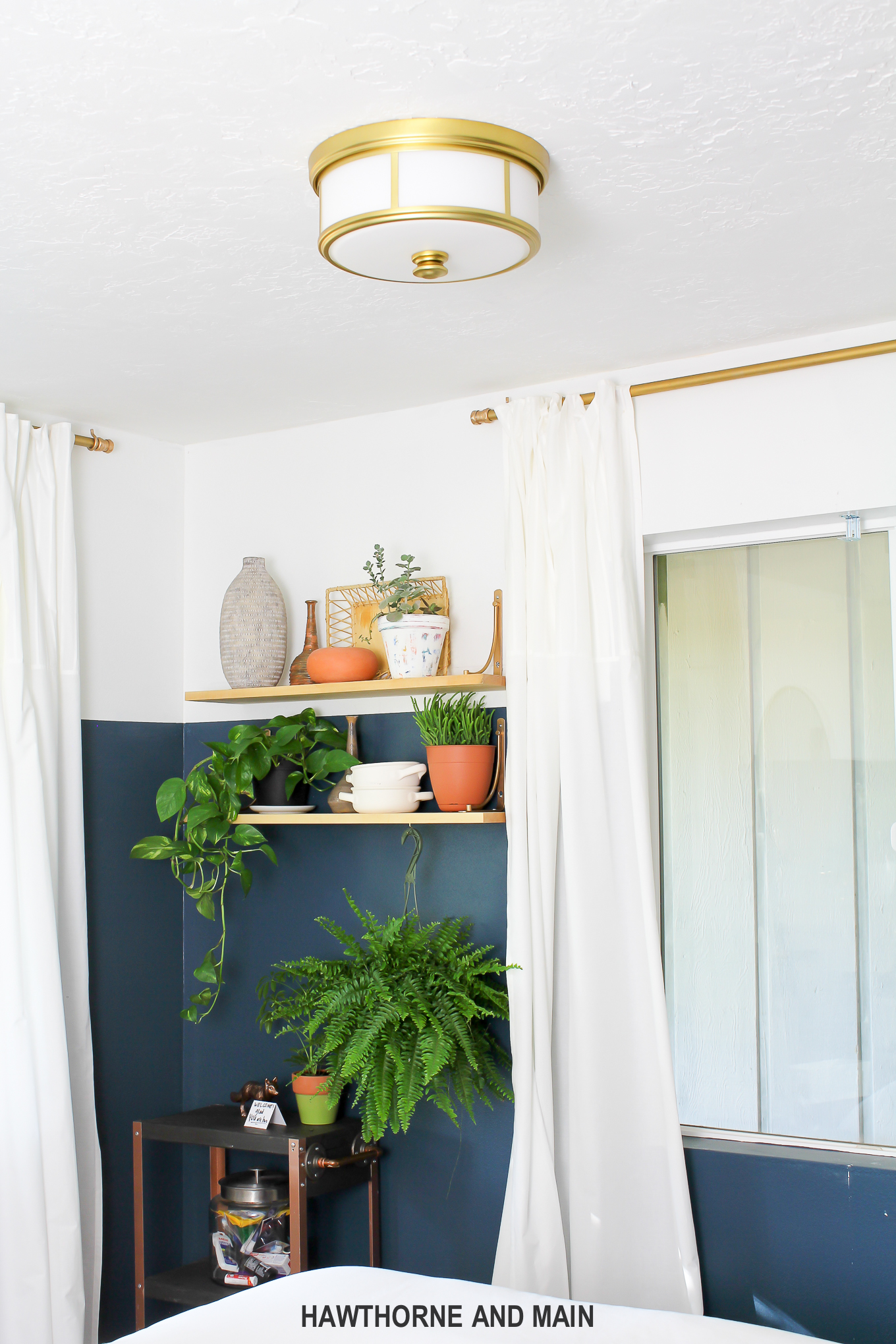 Here is the nightstand on the left of the bed. Perfection!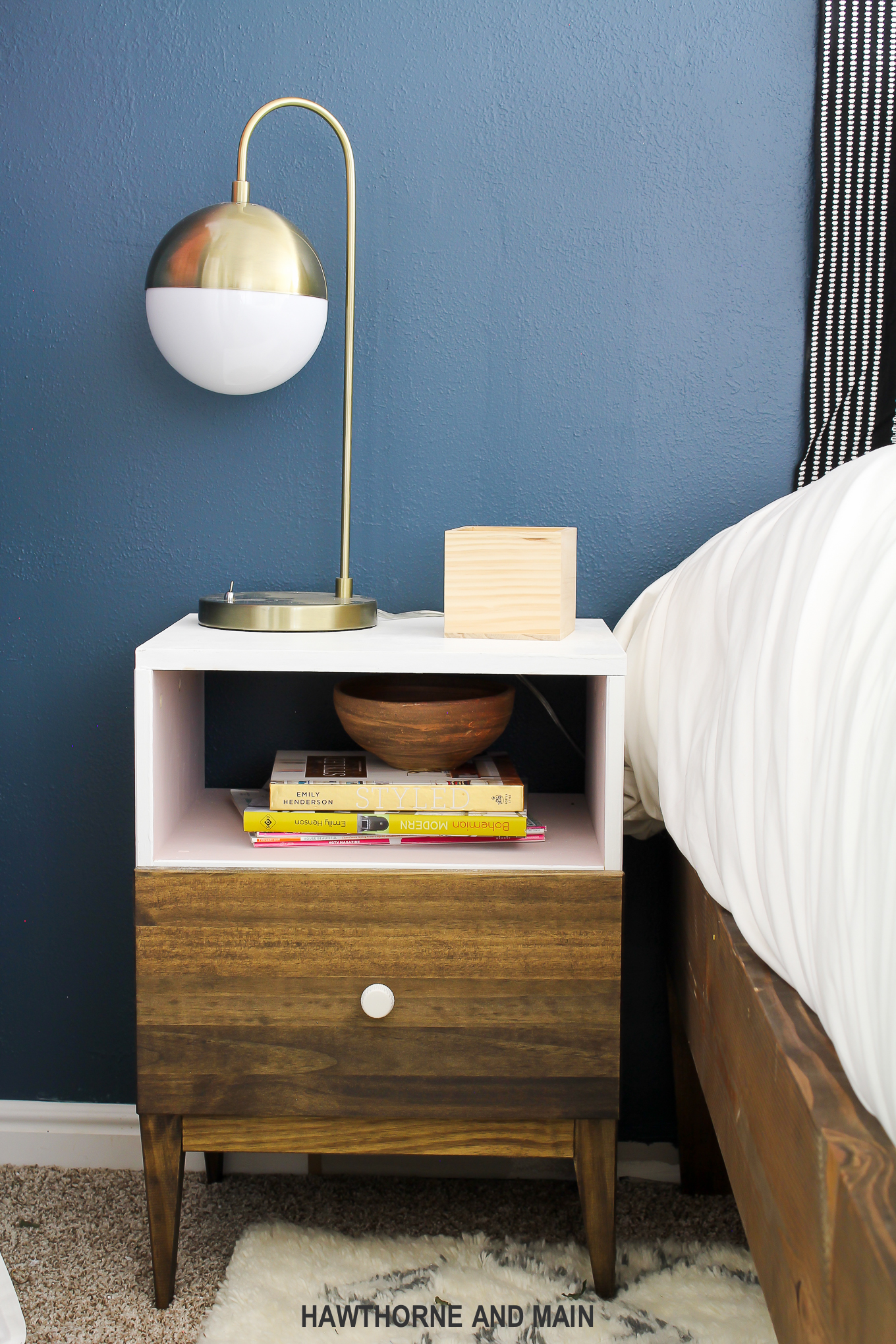 Originally I was going to hang the DIY cactus art above the bed but opted to hang this throw I picked up from IKEA.  Those brown pillows are DIYed as well.  I picked up some cheap leather a few months ago and have been itching to use it.  Love how they turned out, and the story that goes along with them is petty good too.  I will be sharing more on those soon!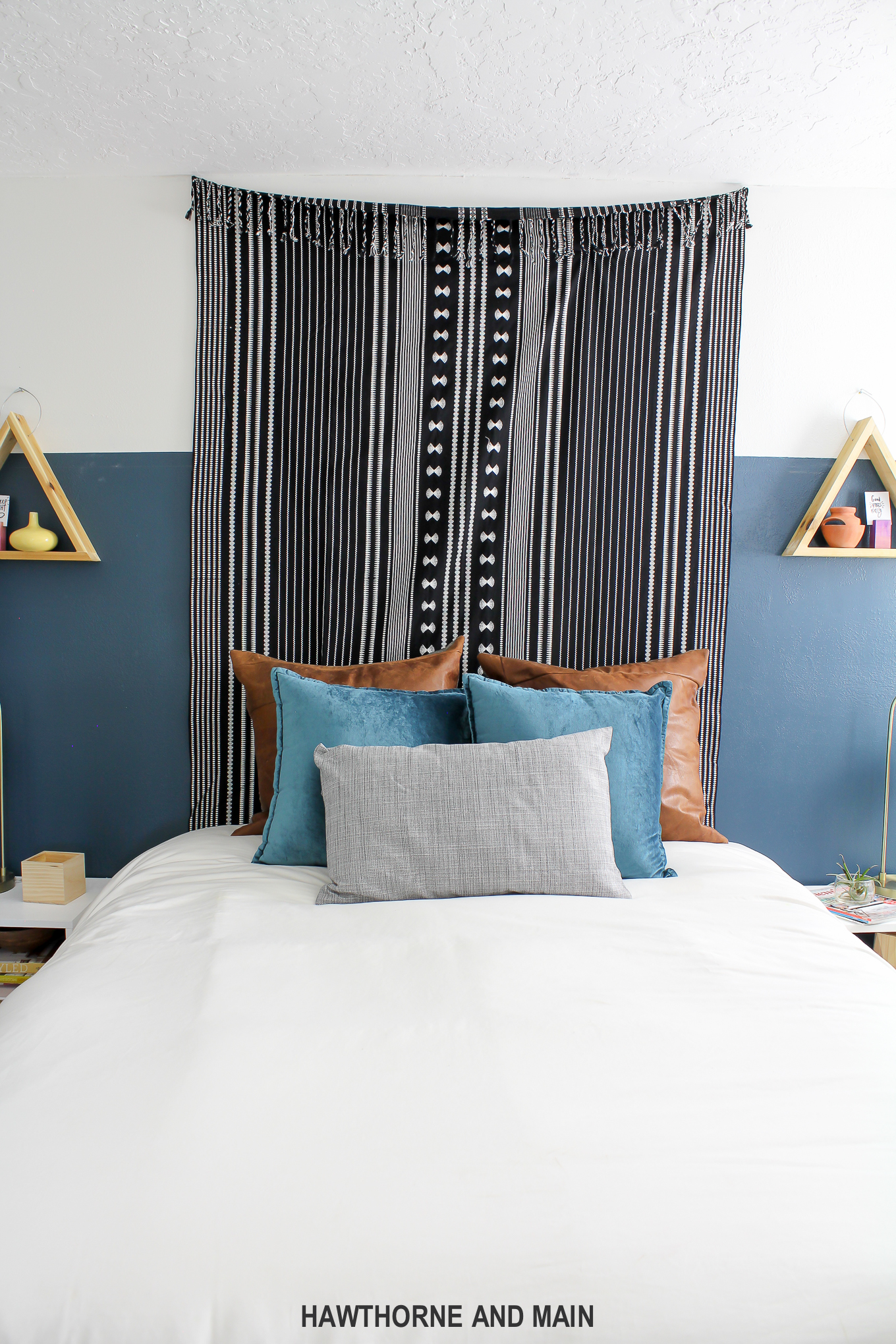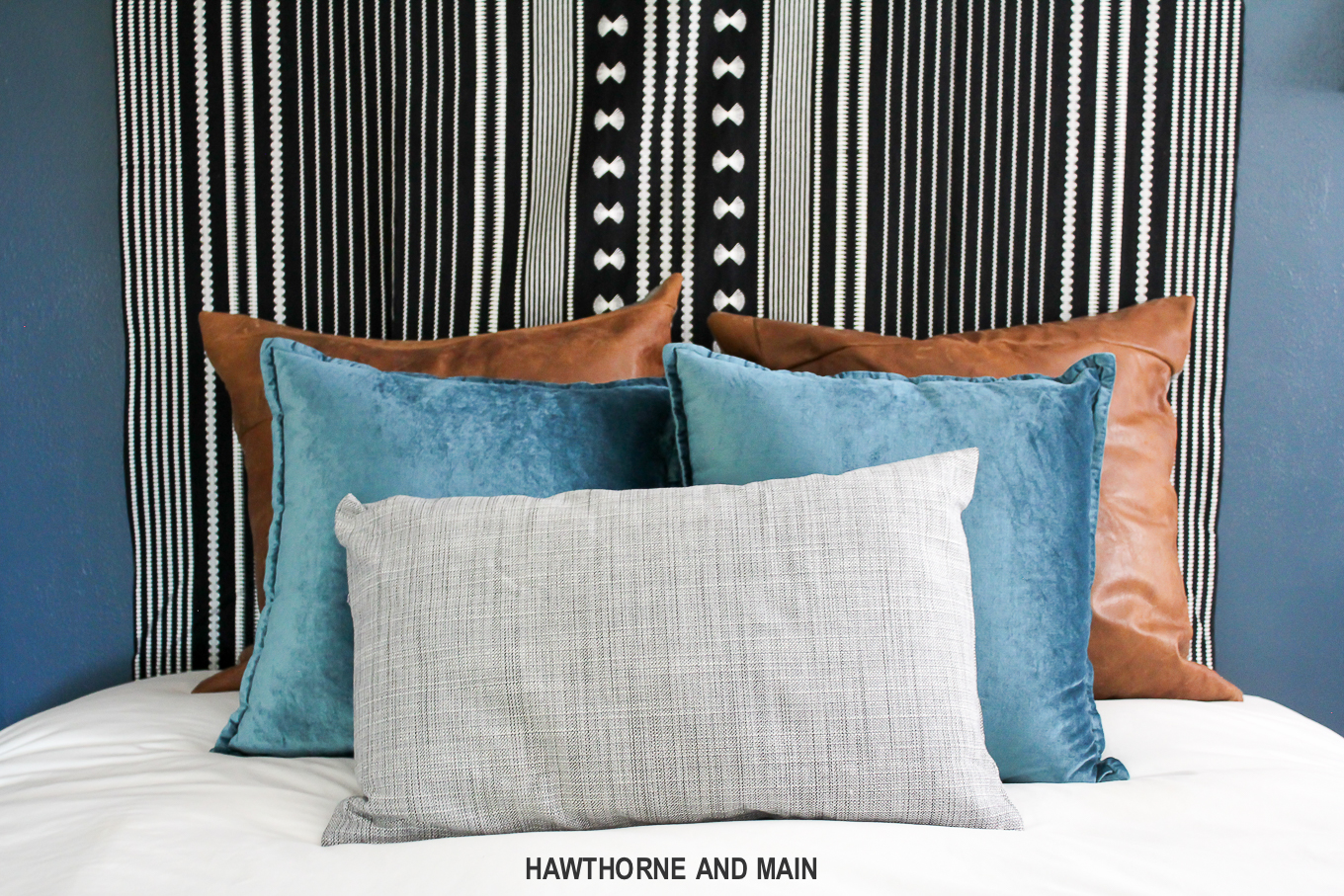 I built two triangle shelves to go above the night stands.  I think they balance the space well.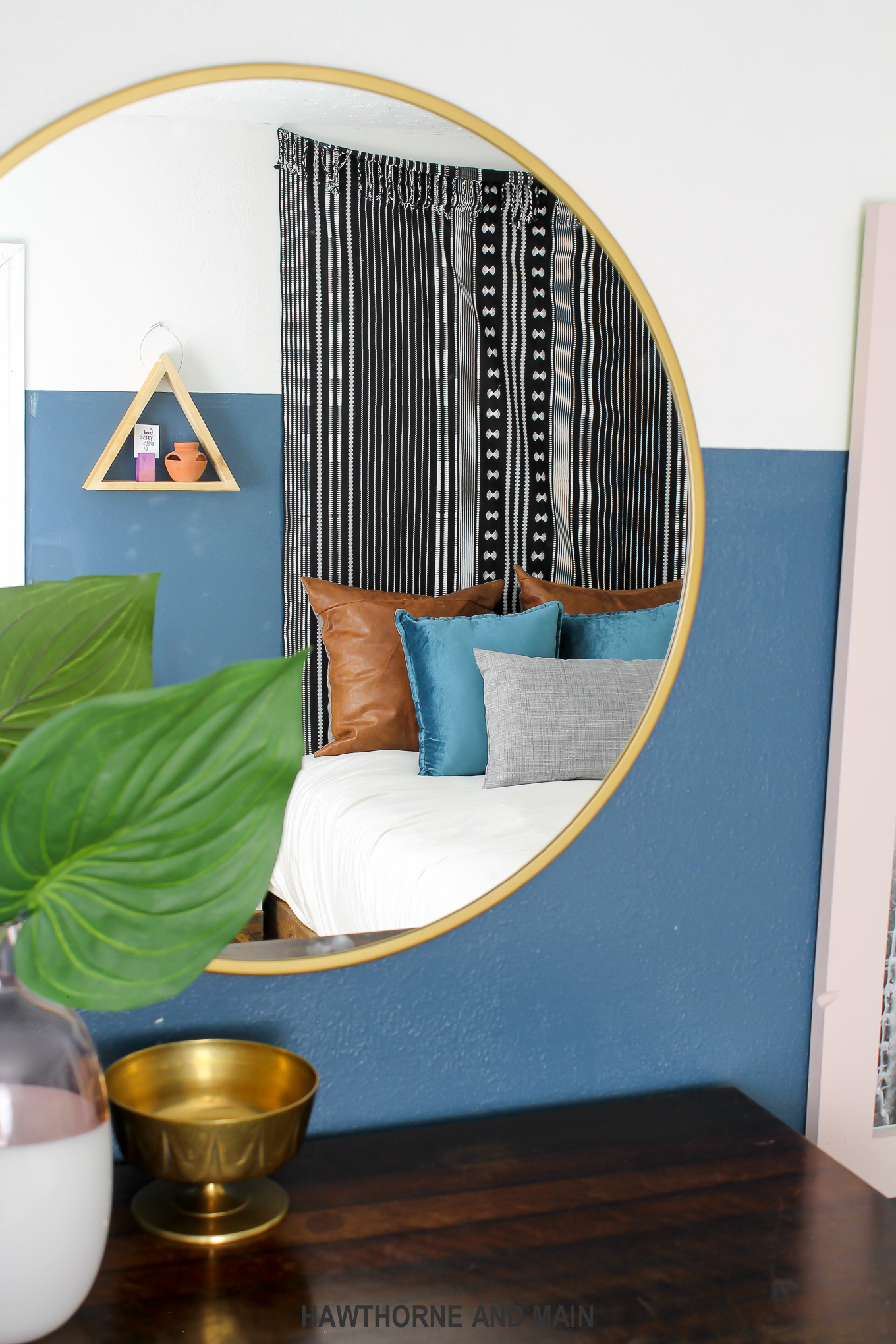 I used some scrap wood and water colors to make this pink and purple photo holder.  For now I added a couple sayings using a sharpie.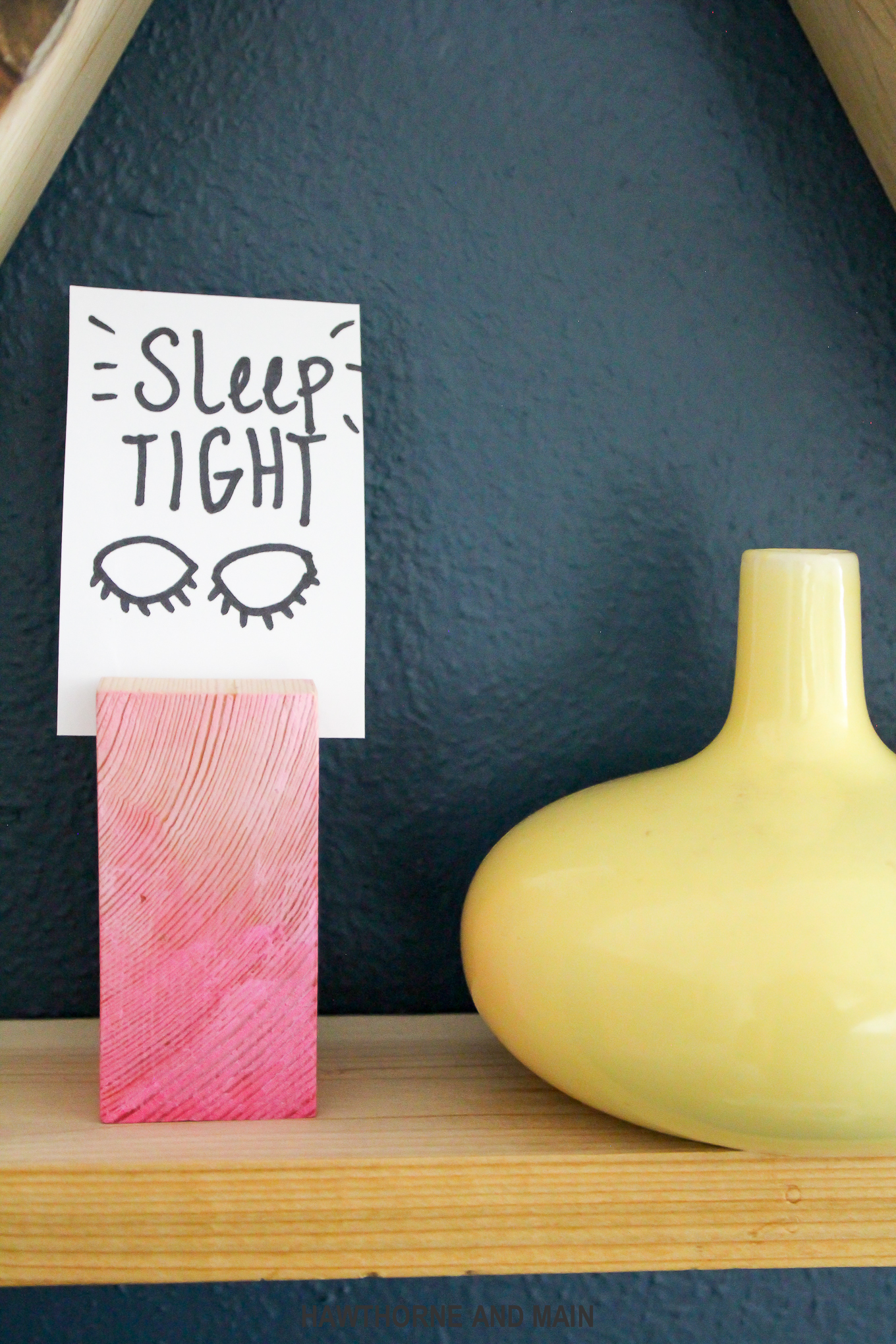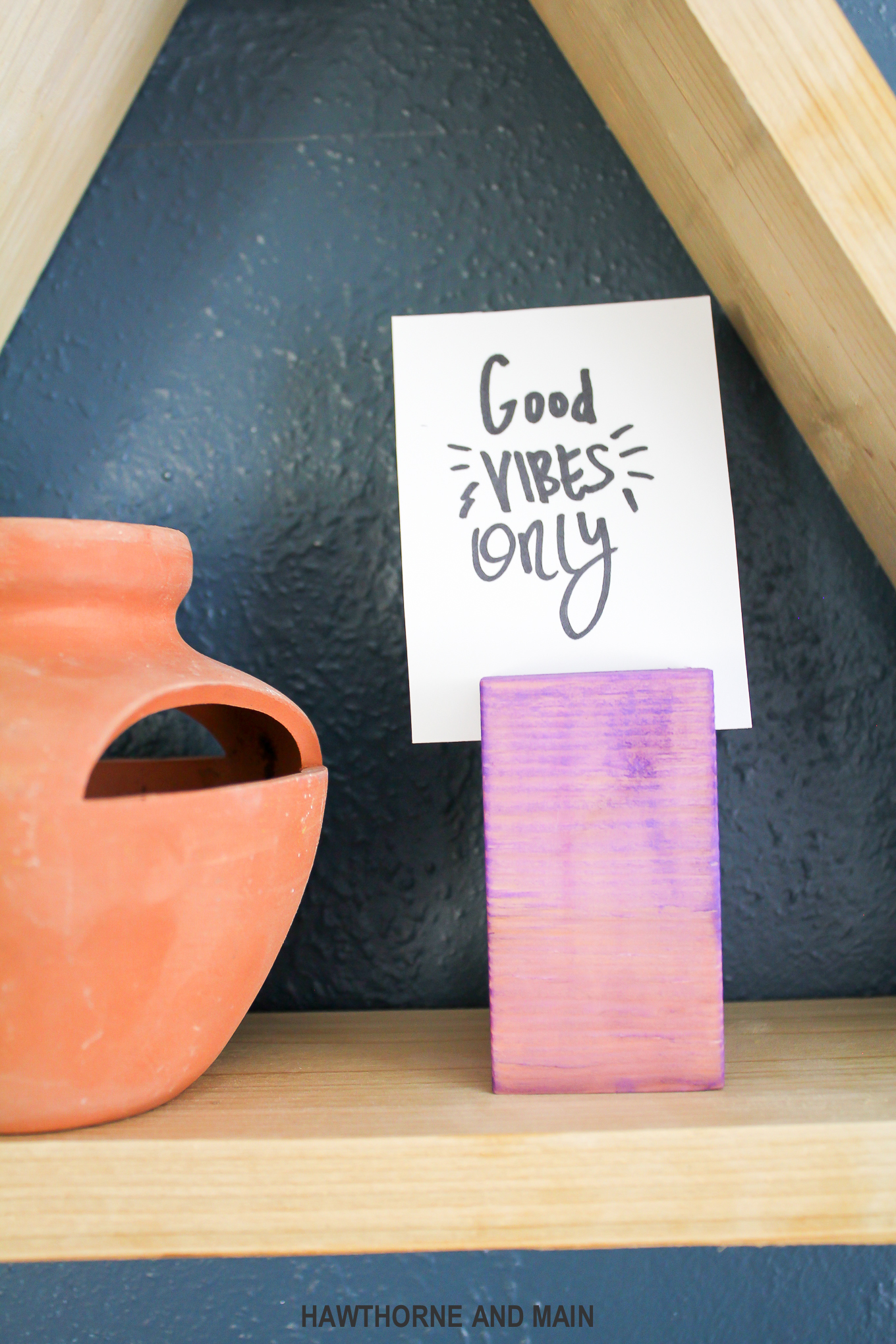 Here is one last view looking from the other side of the room.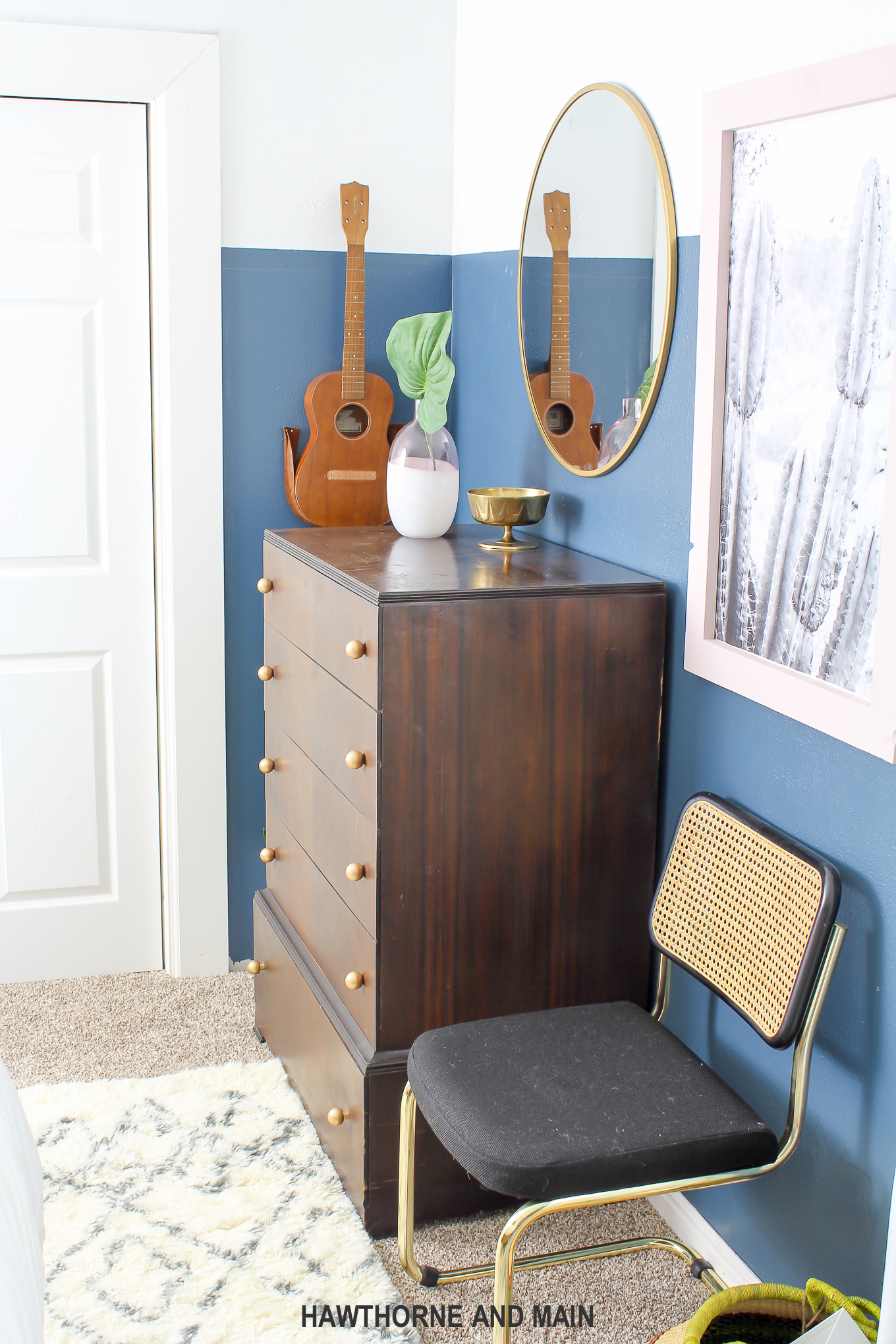 I know that that was a lot to take in. Come back tomorrow because I will be sharing all the sources and let you know about all the DIYs to be watching out for soon.
I want to give a big shout out to our sponsors for this ORC, thank you! 
Be sure to head over to see all the other amazing other reveals! 
Did you miss a post? Here are all the links!
Week 6- The Reveal 
Week 5- Sneak Peek and Accent Colors
Week 4- DIY Bed Peek
Week 3- Painting it up!
Week 2- Design Plan 
Week 1- The Scary Before Pictures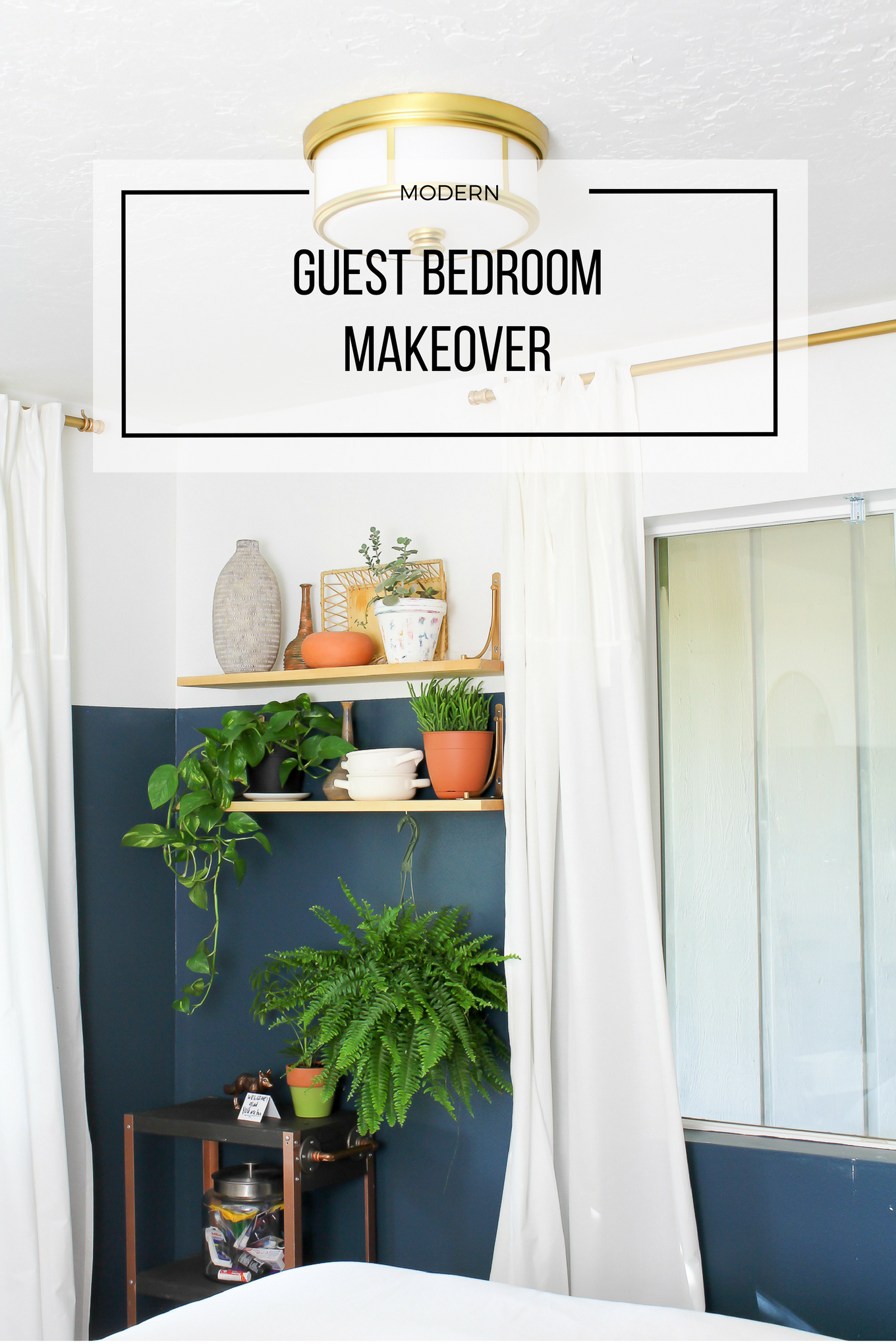 Want more AWESOME ideas...Check these out too!