As always I am amazed that another week has come and gone….yikes!
This week we were able to get a few bigger things checked off my list, yay!
The first is the DIY bed.  I will have a post coming out soon with all the details about the bed.  Let's just say I love how it turned out.  As a DIYer who struggles at being neat and tidy, precision in building is hard for me, very very hard.  I built this thing by myself and even though it's not perfect, it's strong and I feel good that I built it….plus, it was $50 in lumber, can't beat that!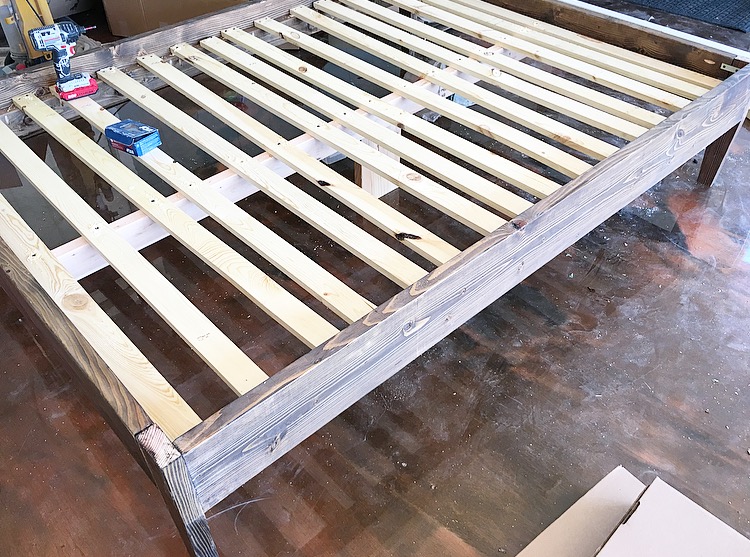 I made a quick trip to IKEA this week, that's a story for another day…. But, in all the chaos I got the last of the decor for the room. While I was there I also picked up a strip light to go above the closet. This bedroom is quirky to the max.  There is a light right in front of the closet and it was just awkward. The light strip actually looks good there.
SNEAK PEEK!
Here is a quick peek at the dresser I got at the thrift store for a steal, $50.  I found the best product to restore this piece.  I will be sharing more about that soon too!
Quick question….
My dad gave me this old unusable ukulele, seen in the picture below.  It doesn't even have strings or tuning keys.  I am debating about painting it a fun color….any thoughts? Or, should I leave it as is?  It's a cool old piece.
Also…
If you ever watch my Instagram stories I asked your opinion on if I should paint the knobs gold or leave them….I am still debating, but would love your input!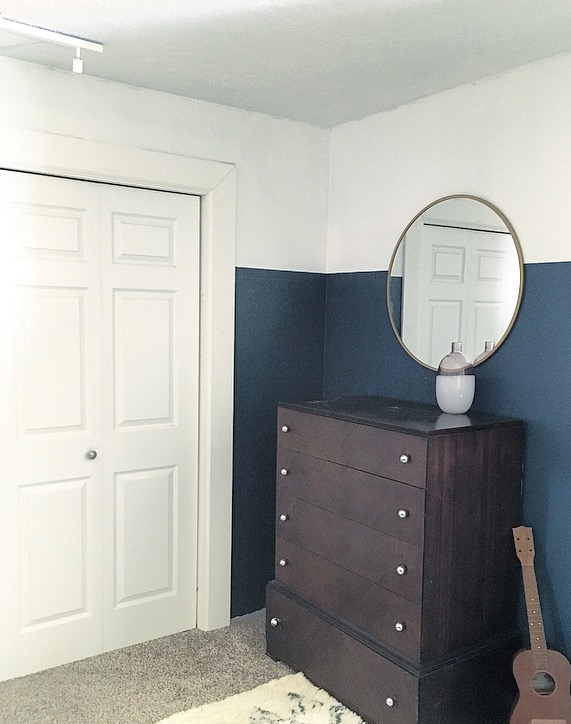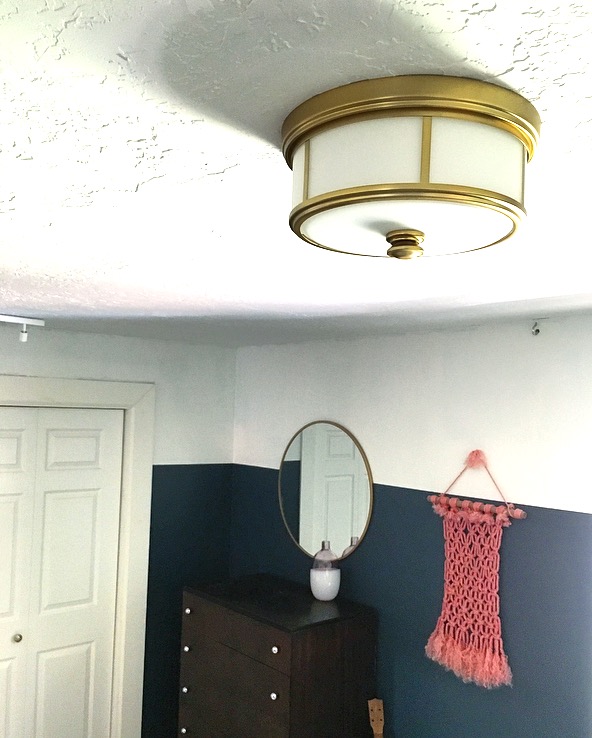 Here is my t0-do-list: 
–paint walls
-finish floor molding (it's only been 3 years, I guess I should get it done! HA!)
–Install new lighting
–build bed (yikes)-  ( done!)
-Fix craigslist dresser
–paint accent chair  (craigslist find)
-TARVA nightstand hack- (bought but need to be assembled)
-create DIY art
-build headboard (still on the fence about this one)- now I think about it, I probably won't have time :/
-make DIY curtain rods- almost done!
-hang curtains- (bought but need to be washed and pressed)
-build and hang floating shelves
-decorate
-hope I don't give myself a heart attack (jk)
Be sure to stop by Calling it Home to see the progress everyone else has made.
And last, but certainly not least, a big shout out to these amazing brands for helping us in the room makeover.
Did you miss a post? Here are all the links!
Week 6- The Reveal 
Week 5- Sneak Peek and Accent Colors
Week 4- DIY Bed Peek
Week 3- Painting it up!
Week 2- Design Plan 
Week 1- The Scary Before Pictures
UPDATE!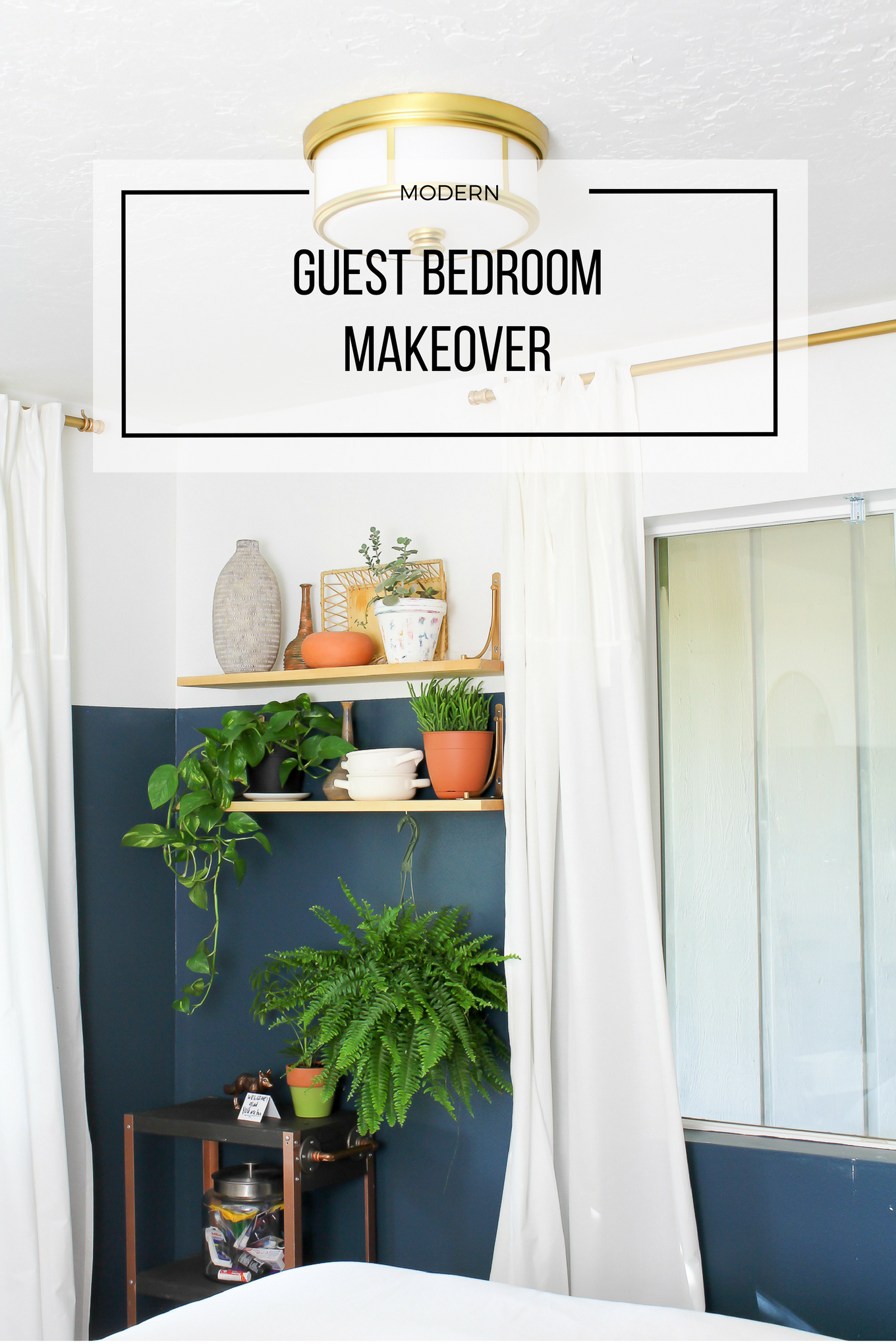 Want more AWESOME ideas...Check these out too!