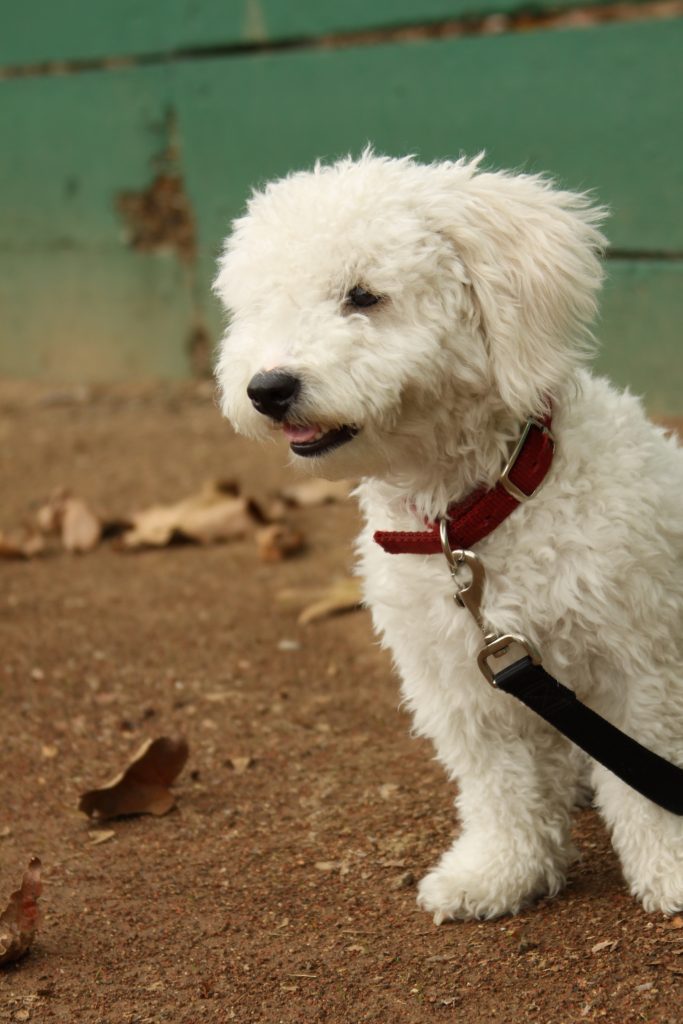 I was in the parking lot of Target loading my car with groceries the other day. The kids were angels the entire shopping trip. It was a bright sunny day and everything was so beautiful! It was perfection.
I was almost finished loading up, when a 20 something kid started to approach me.  At first I didn't understand what he was saying.  As he came closer I could see in his arms the cutest little white fur ball of a puppy….
As he approached, he asked me if I wanted the dog….I smiled and almost shed a tear.  The puppy brought back so many memories of Mazie.

I want to give a big thank you to all the emails and thoughtful comments that I received about our sweet little Mazie girl!
I will be honest….
I feel guilty…so so guilty.
The bottom line is this…it was an accident and it happened.  I still think about her everyday and most days I think…"I haven't seen Mazie for a while, where is she…?"  Then I remember.
I haven't even brought myself to re-fluff the couch cushion that she used to lay on…her impression is still there.
A woman driving down the road, in front of our house, came upon a cat that was running across the street.
All of a sudden, out of nowhere, there was a dog too…Mazie.
I am sure Mazie spotted the cat and was in pursuit….getting hit by the car.
After the accident, the woman stopped and spoke to Mr. Main…expressing her heart felt concern and sadness.  She said she was unsure if she even hit Mazie…it all happened so fast.   I don't blame her.
I am left with this question… Now what?
Growing up we always had dogs…
Dasher the Miniature Grey Hound
Layla the Standard Poodle
Bo the Boston Terrier
Shay the Samoyed
Jacq and Tutie the Great Pyrenees/Border Collie mix siblings
Lexie the German Shepard.
Shy the Miniature Poodle
Mazie has been such a big part of our lives.  The thought of replacing her is unthinkable.  Yet, animals bring me such joy.  Does loving another mean that you love the first less? I don't think so.
Standing in the parking lot of Target my heart almost leapt out of me…the chance to have joy in caring for another dog…I almost, I wanted too…
….but in the end, I declined getting the puppy on that beautiful spring day.  It wasn't the right time.
As of now, we are not actively searching for another furry friend but if the right one comes into our lives we might just jump on the opportunity.
What is your favorite breed of dog? Specifically, one that is great with kids and doesn't shed.
Want more AWESOME ideas...Check these out too!