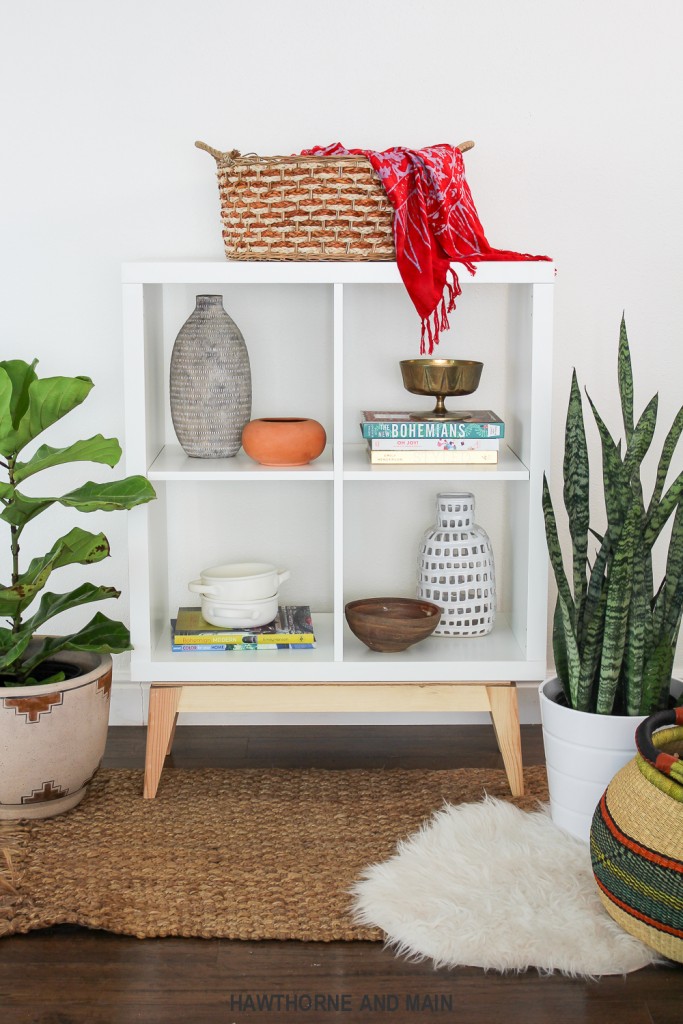 I love it when an idea works! Don't you?
I had this amazing idea and in my head I knew exactly what to do…when I went about executing the blueprints from my head I ran into a couple bumps but in the end it all worked out ok.  Being flexible is one key component of a successful DIY…because you never know what hiccups you might run into.
I really really love how this KALAX turned out.  It really was a breeze once I figured out how to cut the legs.  Let me show you exactly what to do.
SUPPLIS:
–IKEA KALAX (cheaper if you can get it at IKEA)
-2×3 board 8.75 9.0 23..25
-1×3 board
–Glue
–Keg Jig (love this, use it all the time)
-1 1/4 inch wood Screws
-Sand Paper
-2 Large Wood Clamps
-Scrap Board
I knew I wanted a mid-century modern type of legs for the base, but I was a little unsure about how to make them.  Since each leg is small I was worried about having my fingers so close to the saw. Always practice safety when using power tools!  After cutting up and entire 2×3 in trial and error I figured out a pretty good method.
[Check this out! IKEA TARVA Nightstand Hack]
First cut 4 2×3's into 9.0 inch lengths with a 7 degree angle on both sides like the image below.  Note that both angles should be parallel to each other.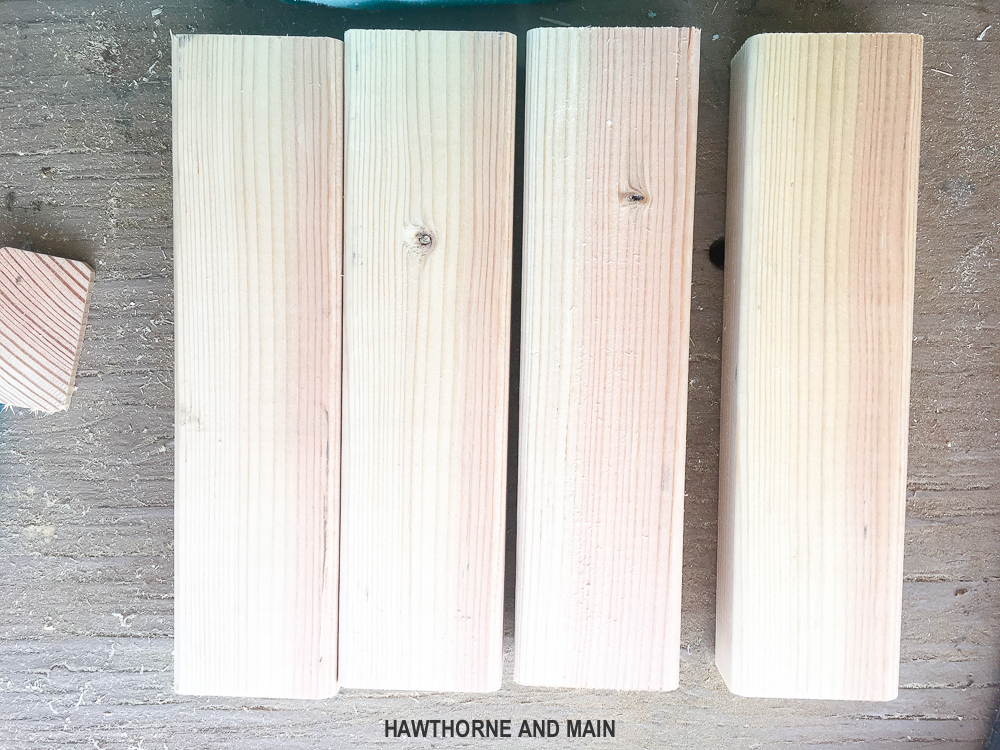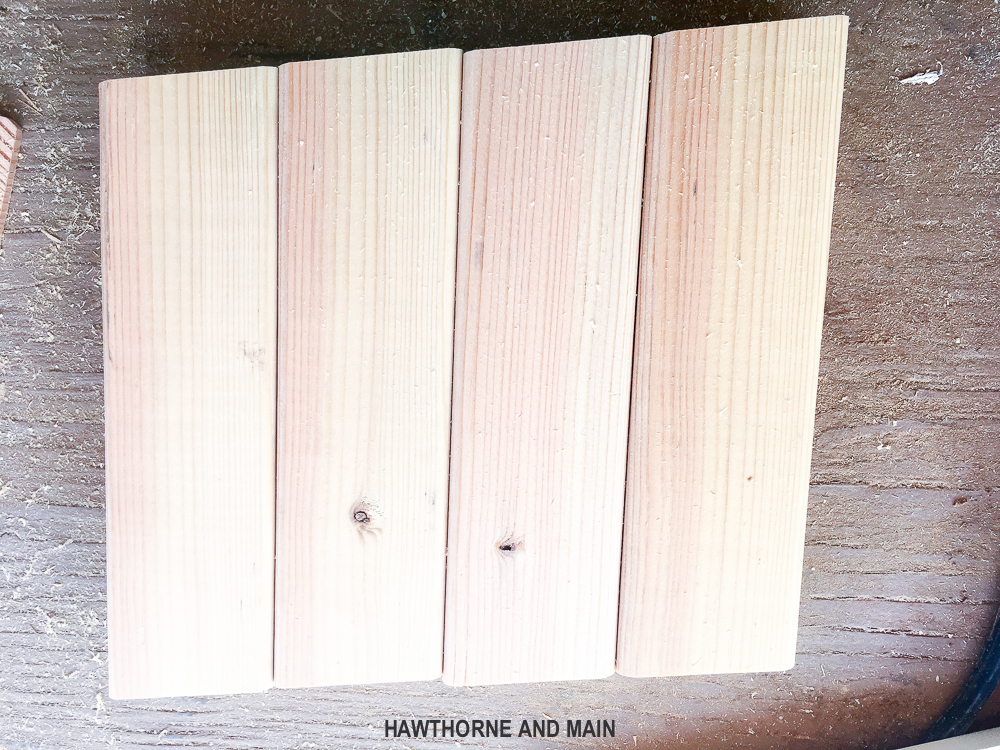 Next take one of your newly cut legs and put it on the miter saw. Line it up with the blade, on an angel, so that you have about 1 inch left on the bottom that will be left after you make the cut (but don't cut it yet!) See the image below. Take a scrap board and butt it up right up against the leg.  Using a wood clamp clamp the scrap wood in place.  Also add another wood clamp to the leg.  This way you don't have to worry about your fingers getting in the way.  Also, make sure the clamp isn't in the way of the saw blade.  Cut the leg.
The image below is the set up that I described above, only the leg has already been cut.  Now you can cut each of the legs and they will all be exactly the same.  I will be the first to admit that there is probably a better way to do this, if you have one please share it with all of us!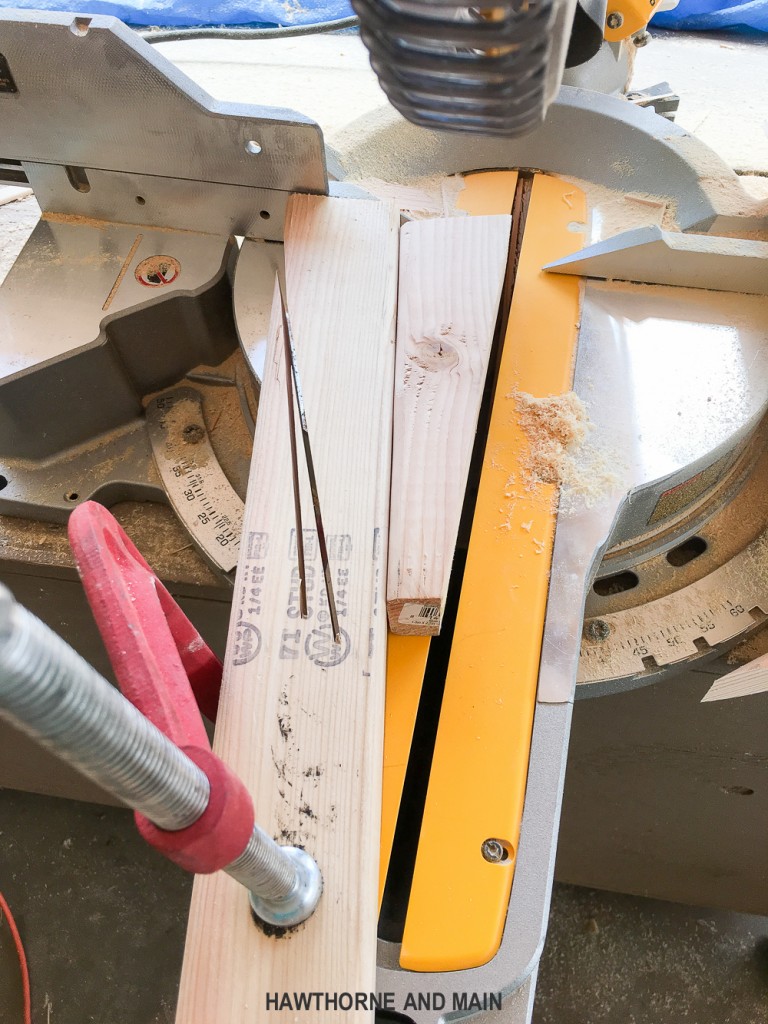 After all 4 legs are cut it's time to cut the sides and back pieces using the 1×3 board.  The front and back pieces are cut to 23.25 inches long.  The sides are cut to 9 inches each. The front and back pieces will also have an angle cut, it's very easy though.  The front and back pieces will be square.
To get the cut exact for the front and back frame pieces, lay the leg on the front/back piece and trace a line for the angle. (see image below)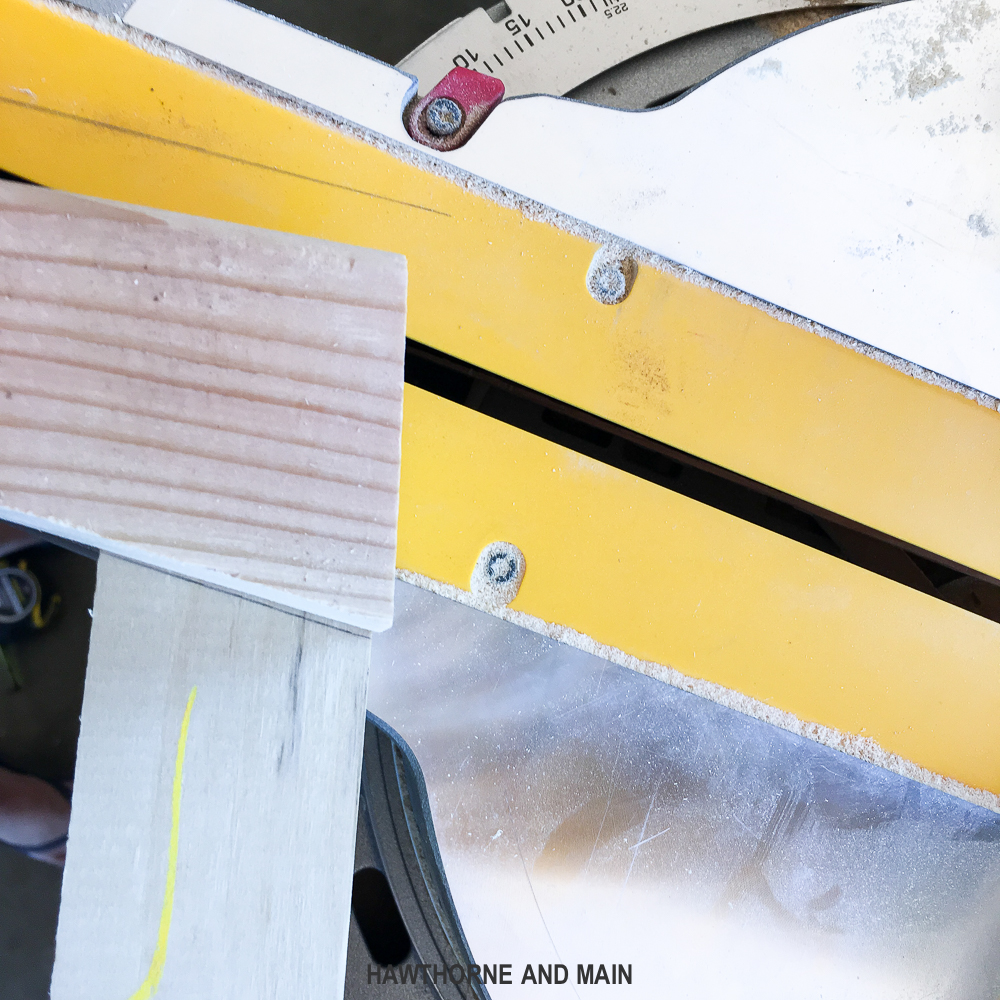 Line the piece of wood up on the saw and cut along the line.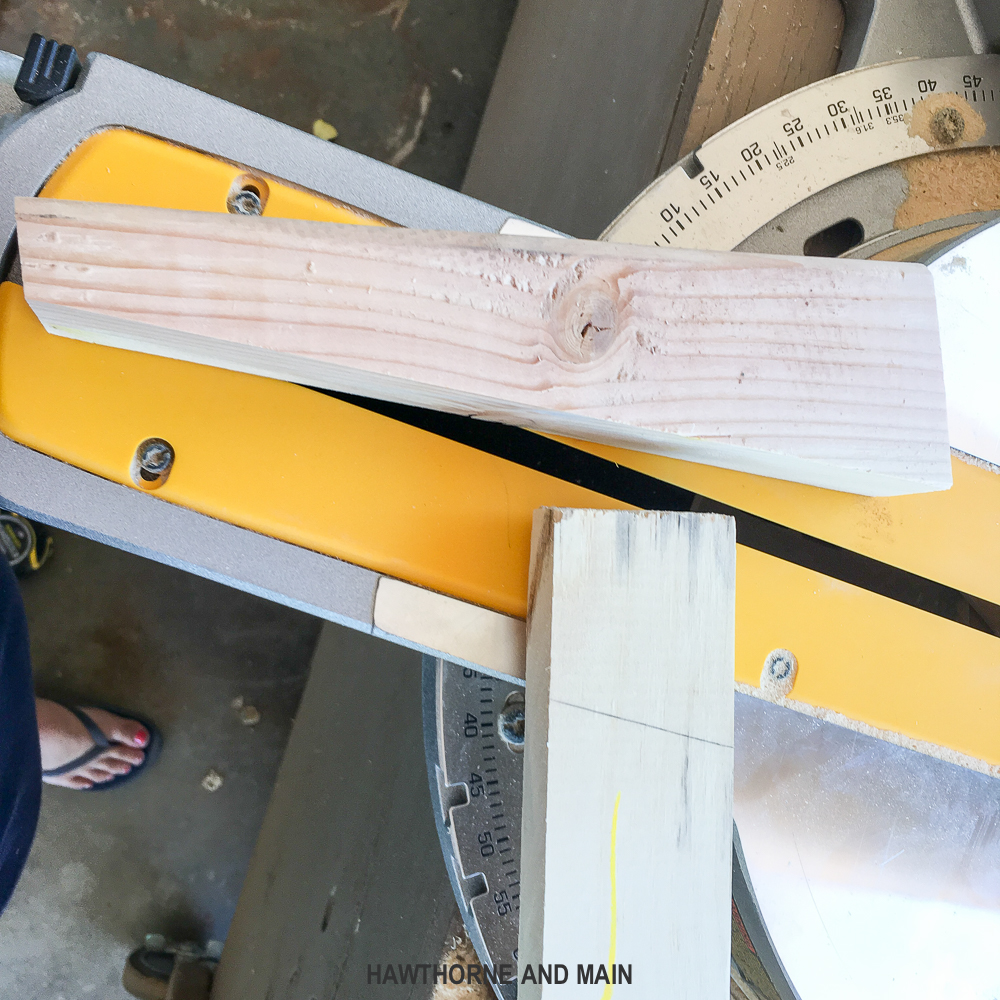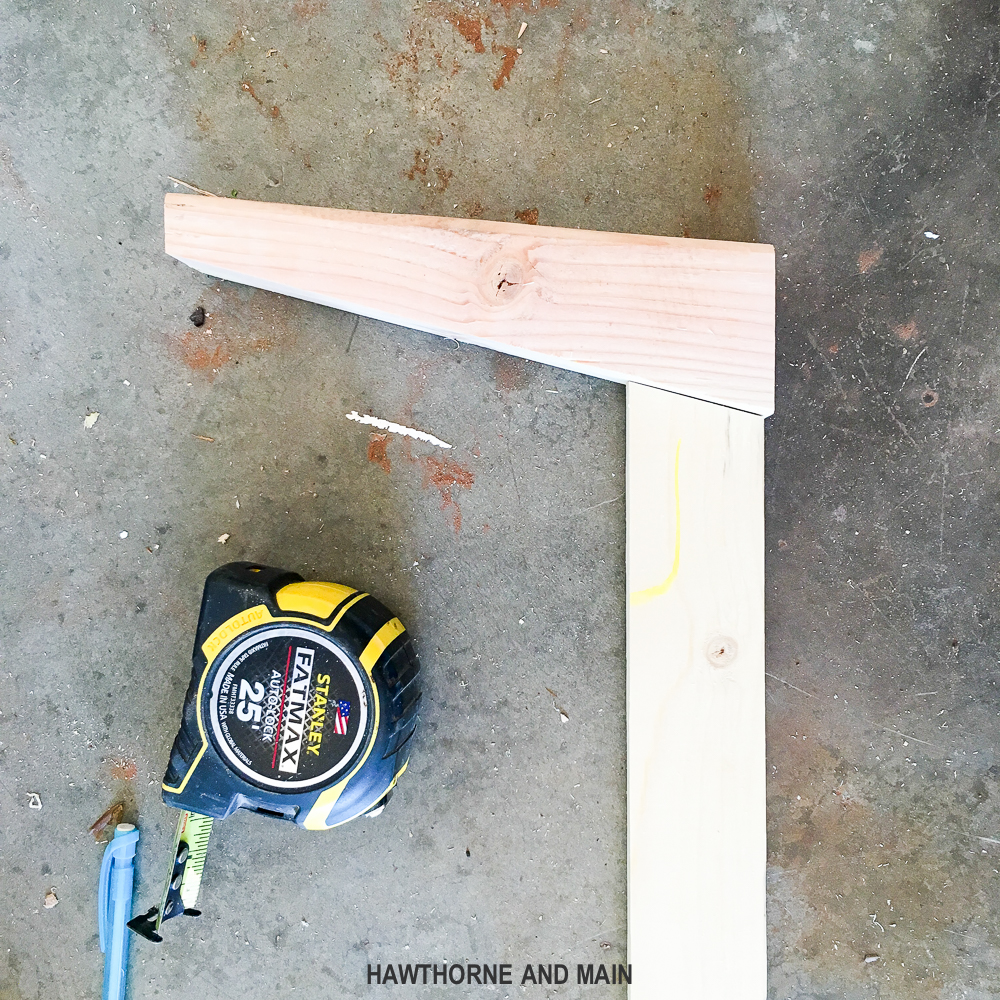 Here is what the front and back piece should look like after you cut the angles.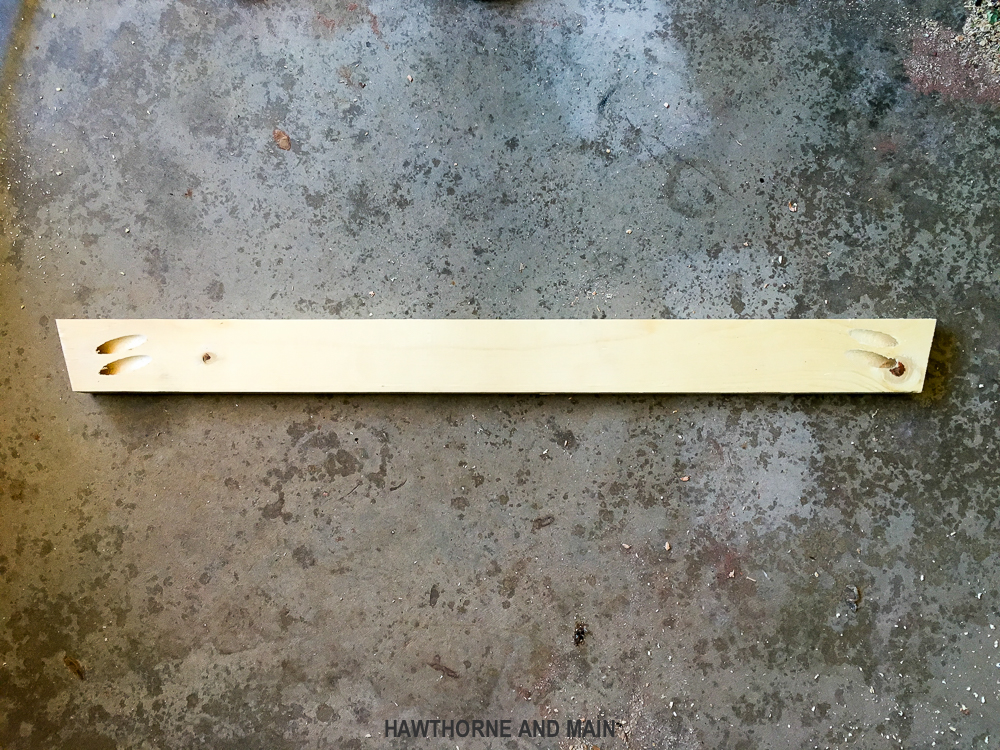 Drill two pocket holes on all ends of the 4 frame pieces, front, back and two sides.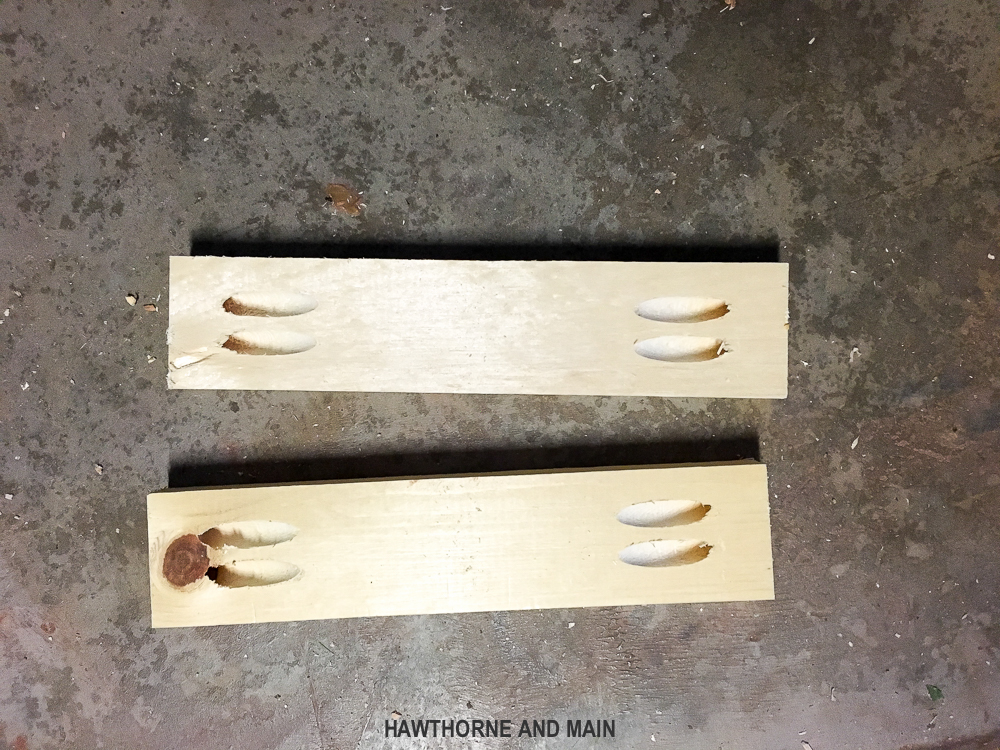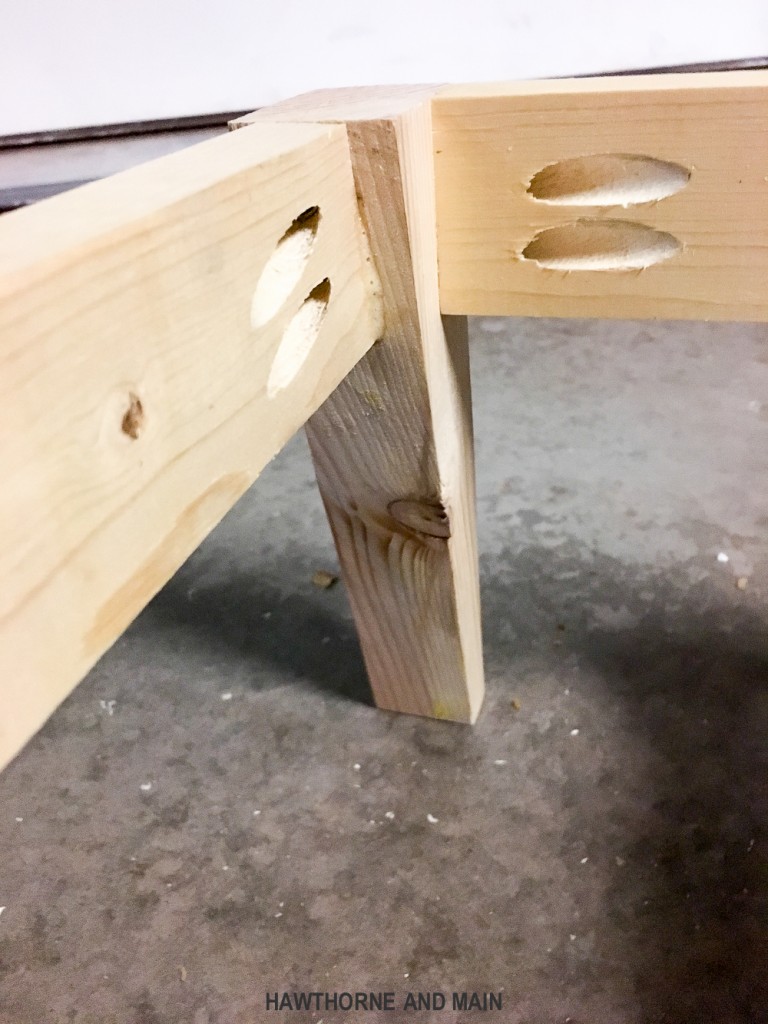 Add a little bit of glue before screwing in the wood screws.  One note on the Kreg Jig, set the depth setting to 3/4 and use the 1 1/4 inches screws.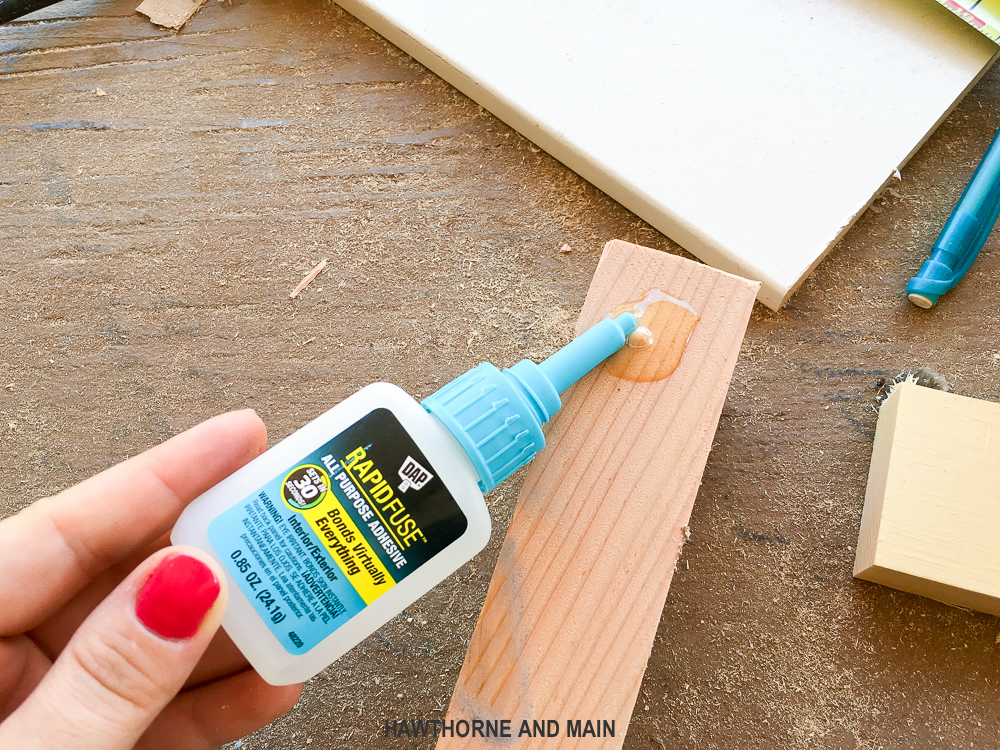 Here is an image of what the front and back should look like.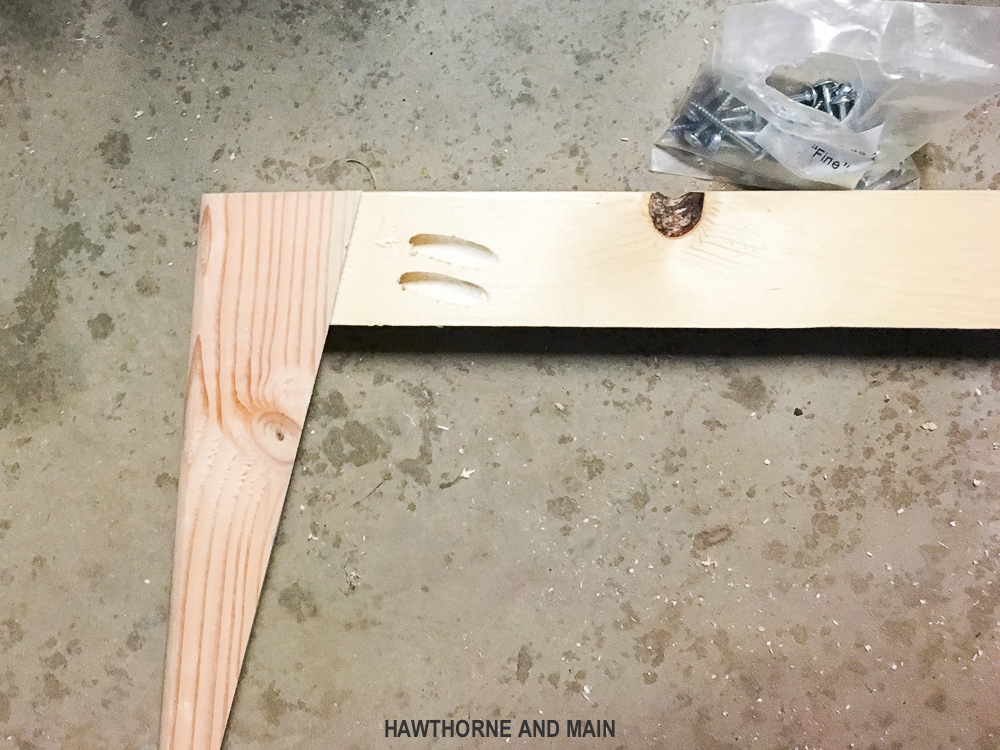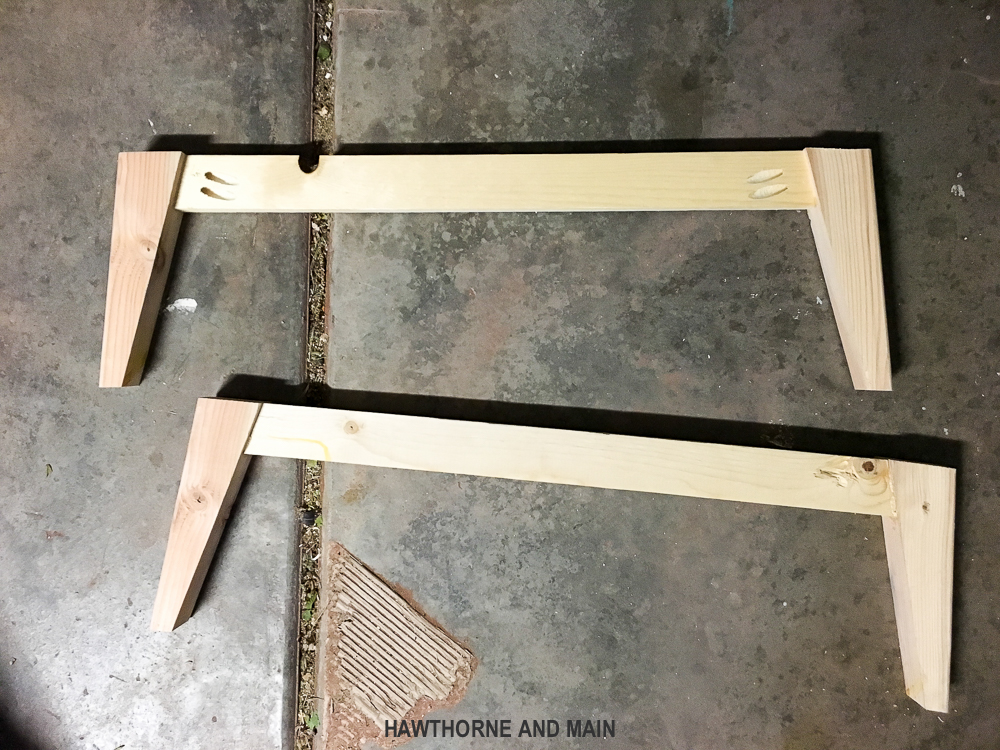 After you have the front and back pieces done, it's time to add the sides.  This works best with two people.  Add a little bit of glue to the bottom of the side piece of wood and secure it with wood screws.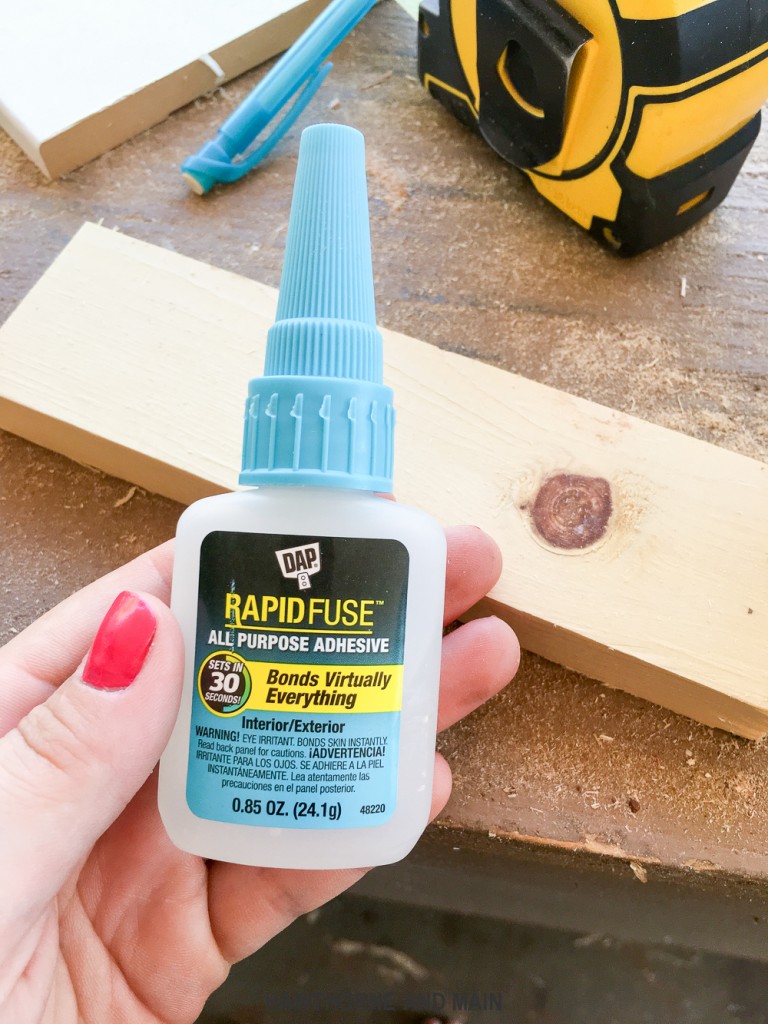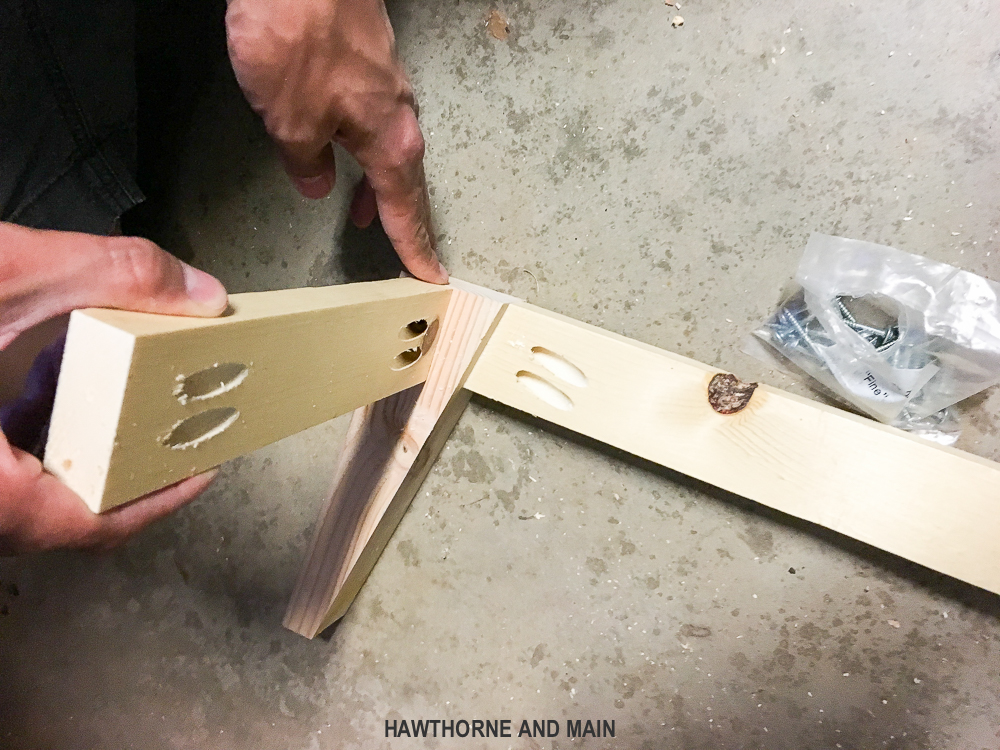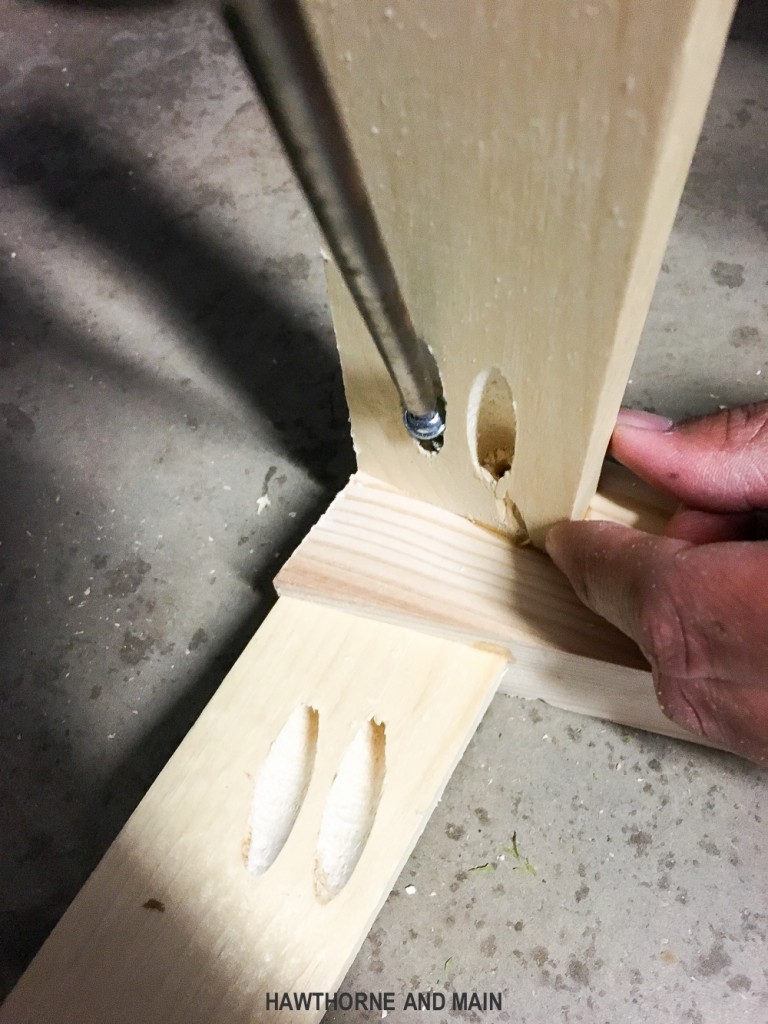 Here the frame is all put together.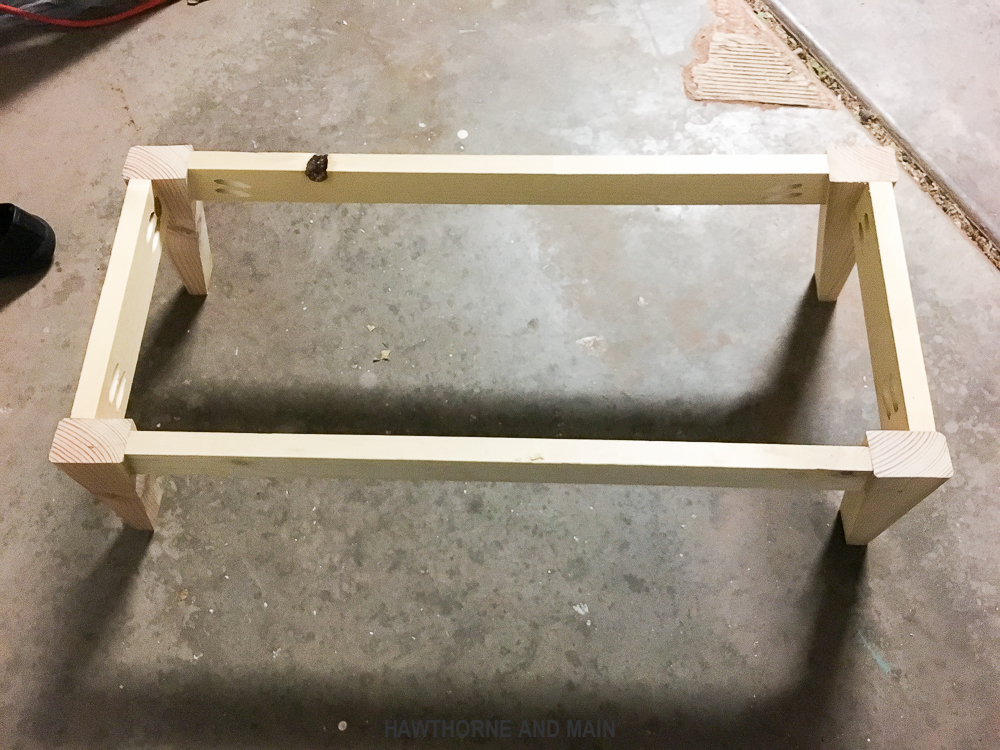 I swear I always learn something new from every DIY that I do.  I didn't really take a good look at the KALAX before making the base but I realized after it was made that the KALAX is only solid wood on the edged…..oops.
This meant that I would not be able to screw the base into it.
So I was quick on my feet and decided to glue a piece of plywood to the bottom of the KALAX and then screw my base to that.  I figured that this piece wasn't going to be having a ton of weight on it, like a bench might, so I went for it.  This is where the "being flexible" part comes into play…haha
I glued the piece on.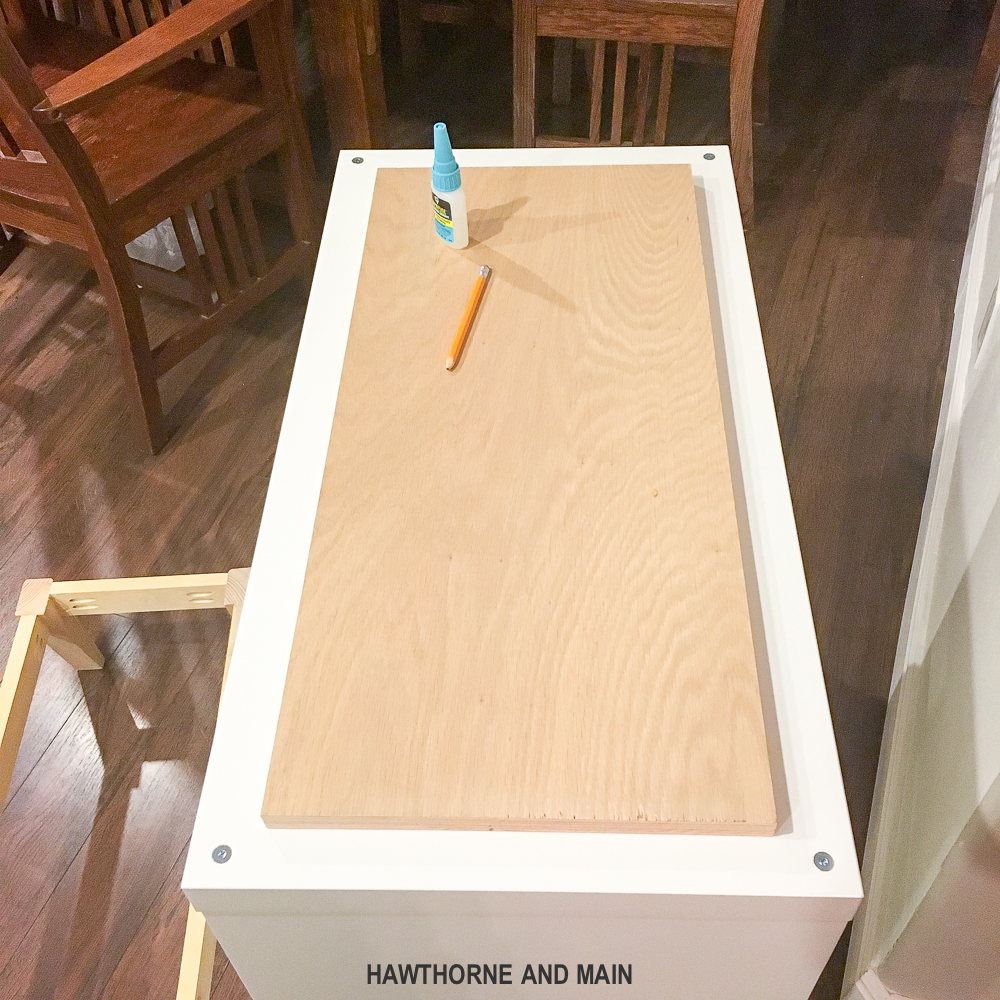 I then made additional pocket holes in the base with the Kreg Jig and screwed the base to the KALAX. Phew! It was a minor set back.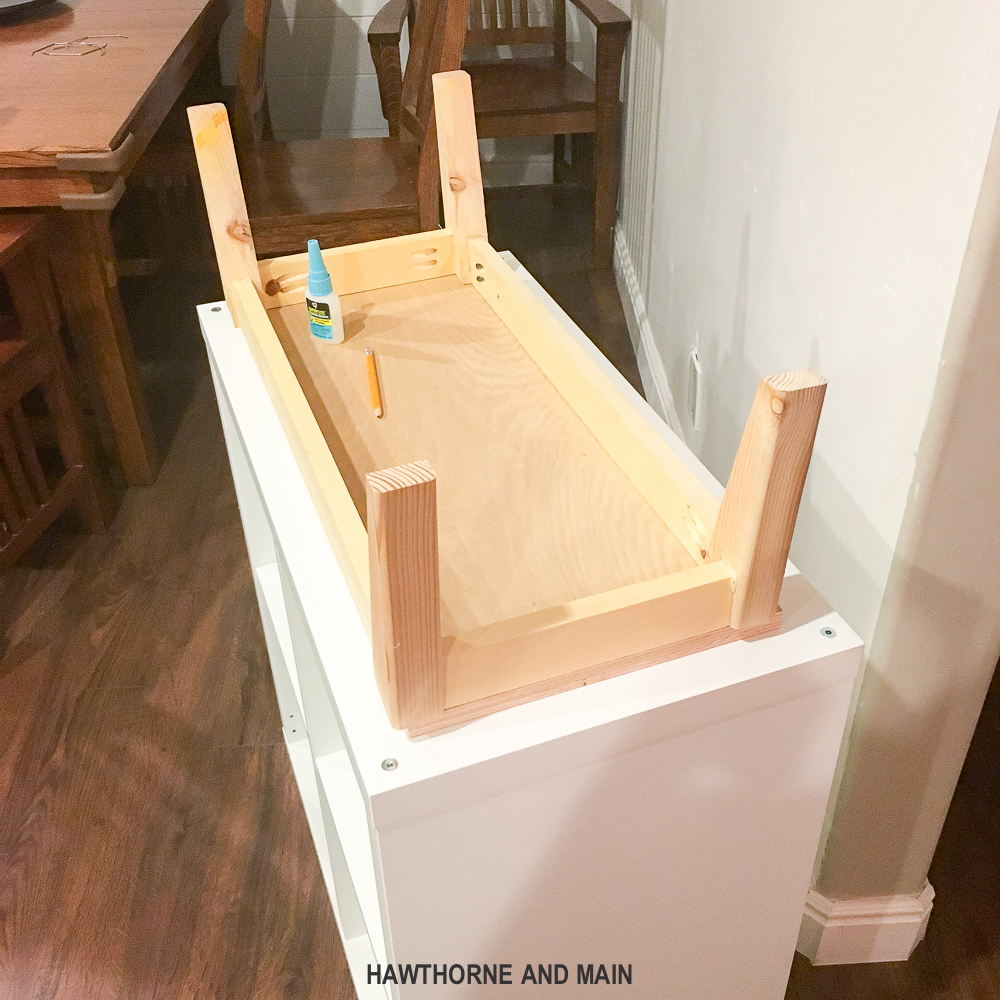 I grabbed Fiona for a quick picture and asked her to look her best, she obliged.  I think that this will look fabulous in The Suit Pecan.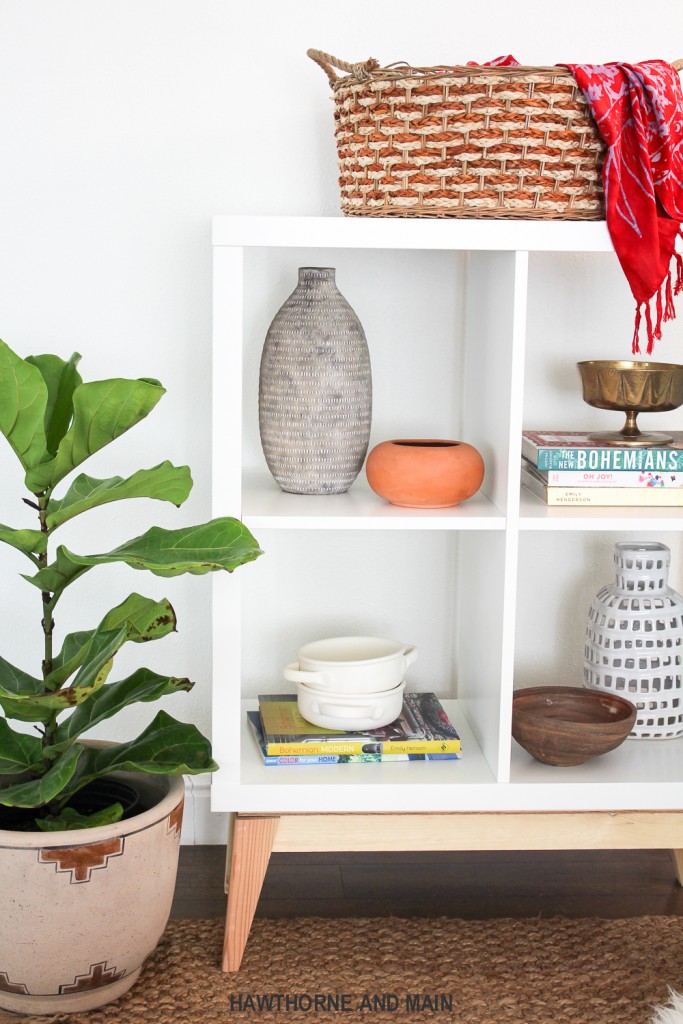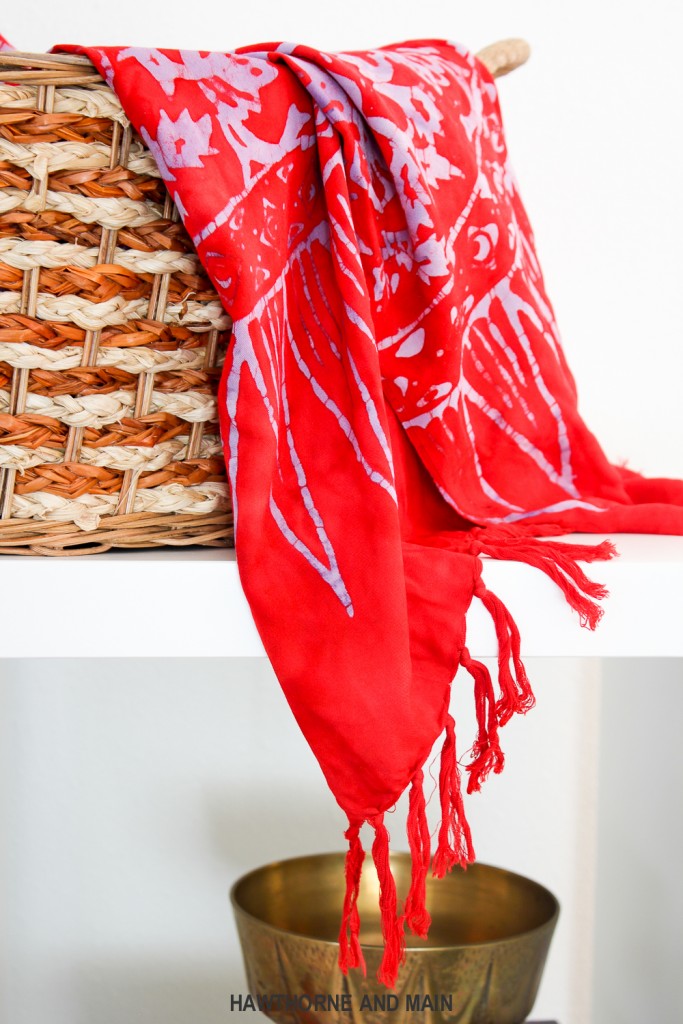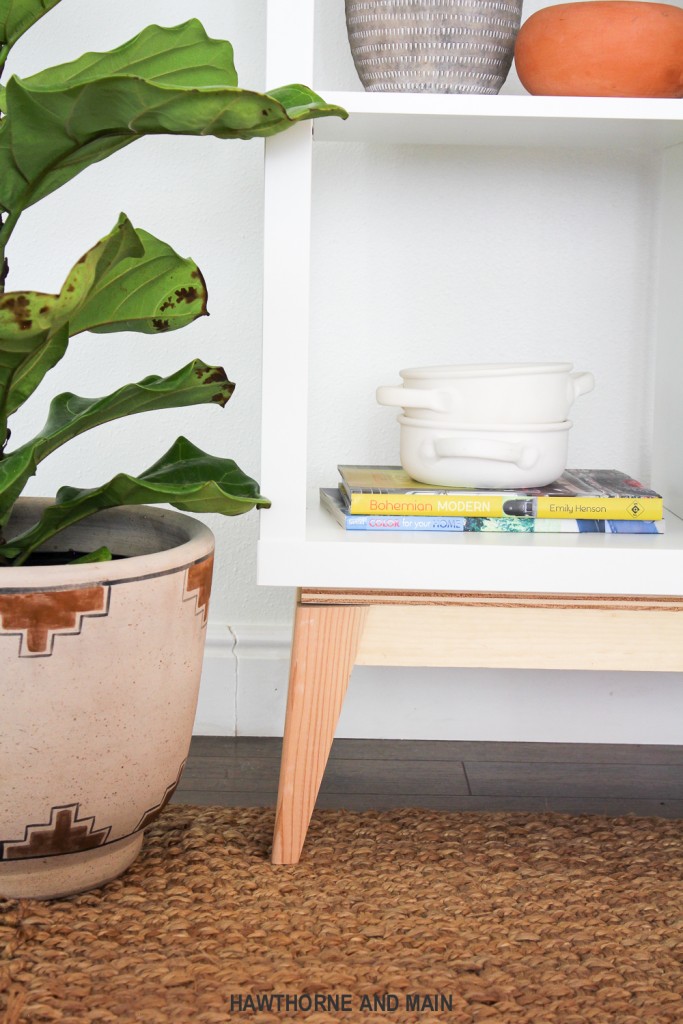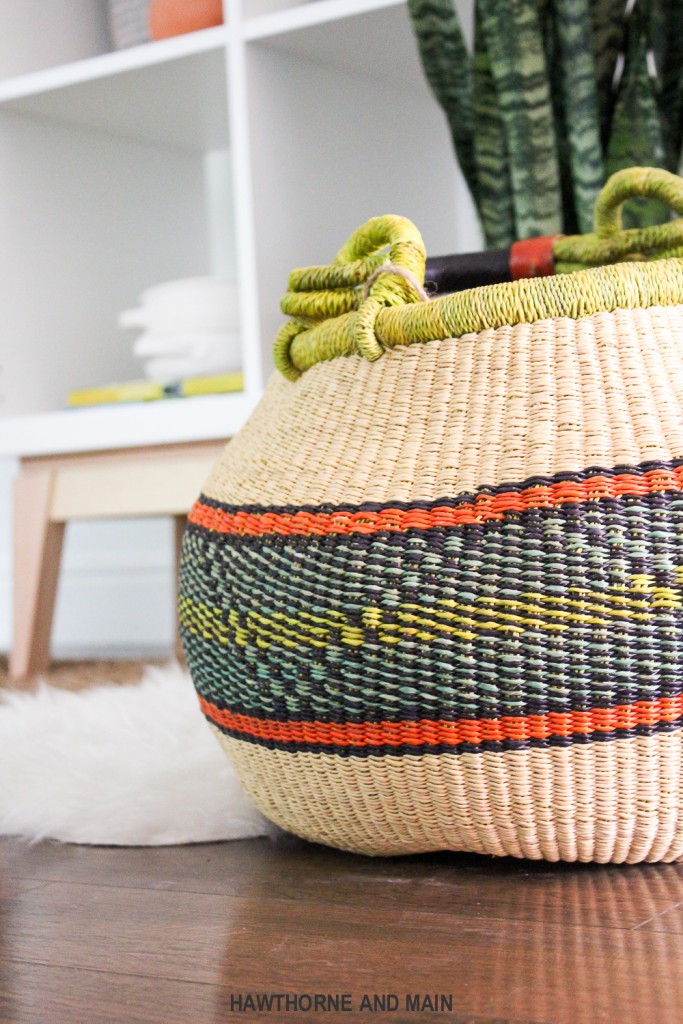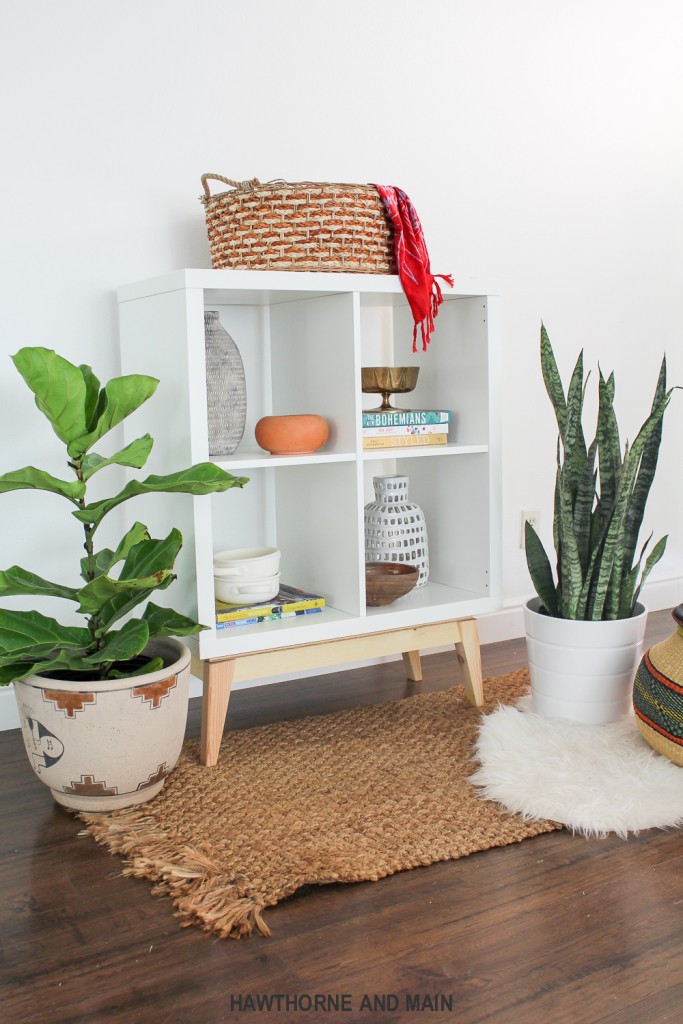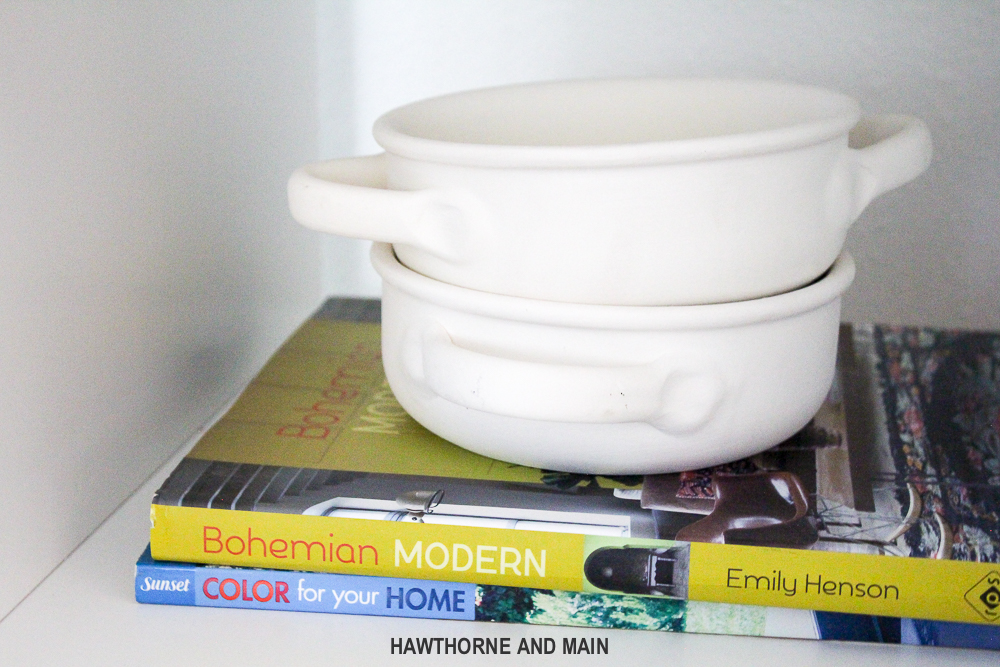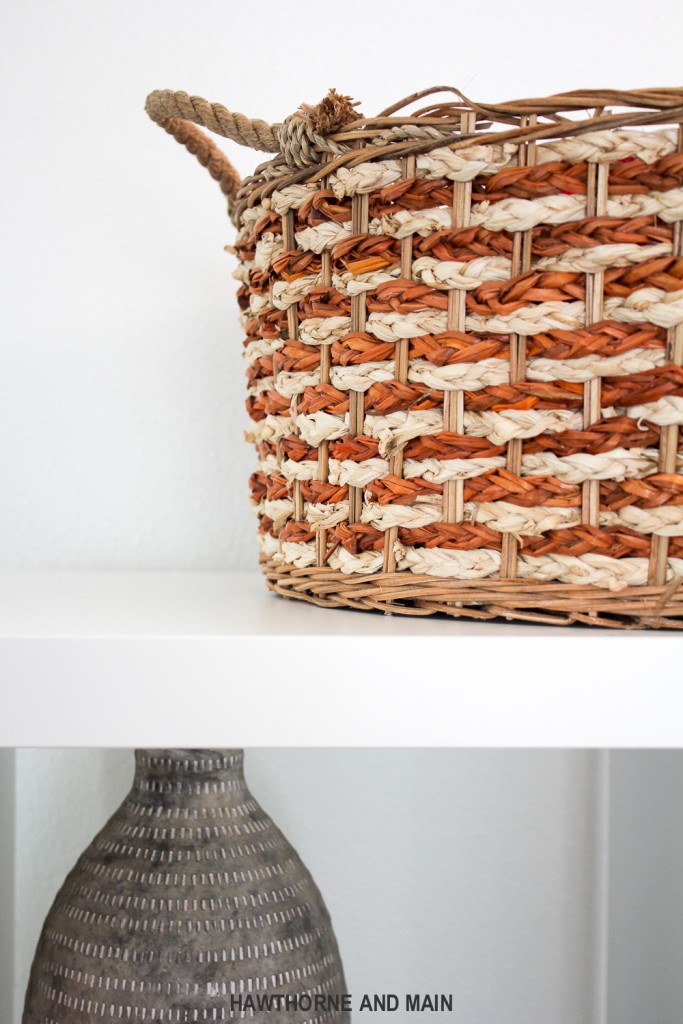 And so this DIY had a couple issues along they way, with a little trail and error and some determination I got it done….and I love how it turned out!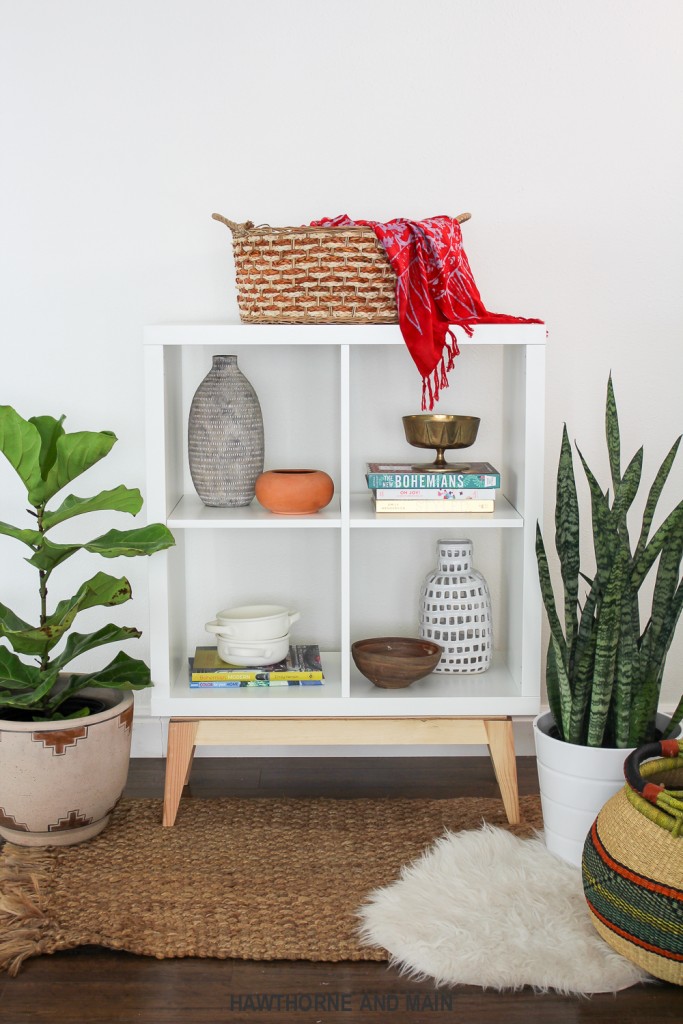 Want more AWESOME ideas...Check these out too!