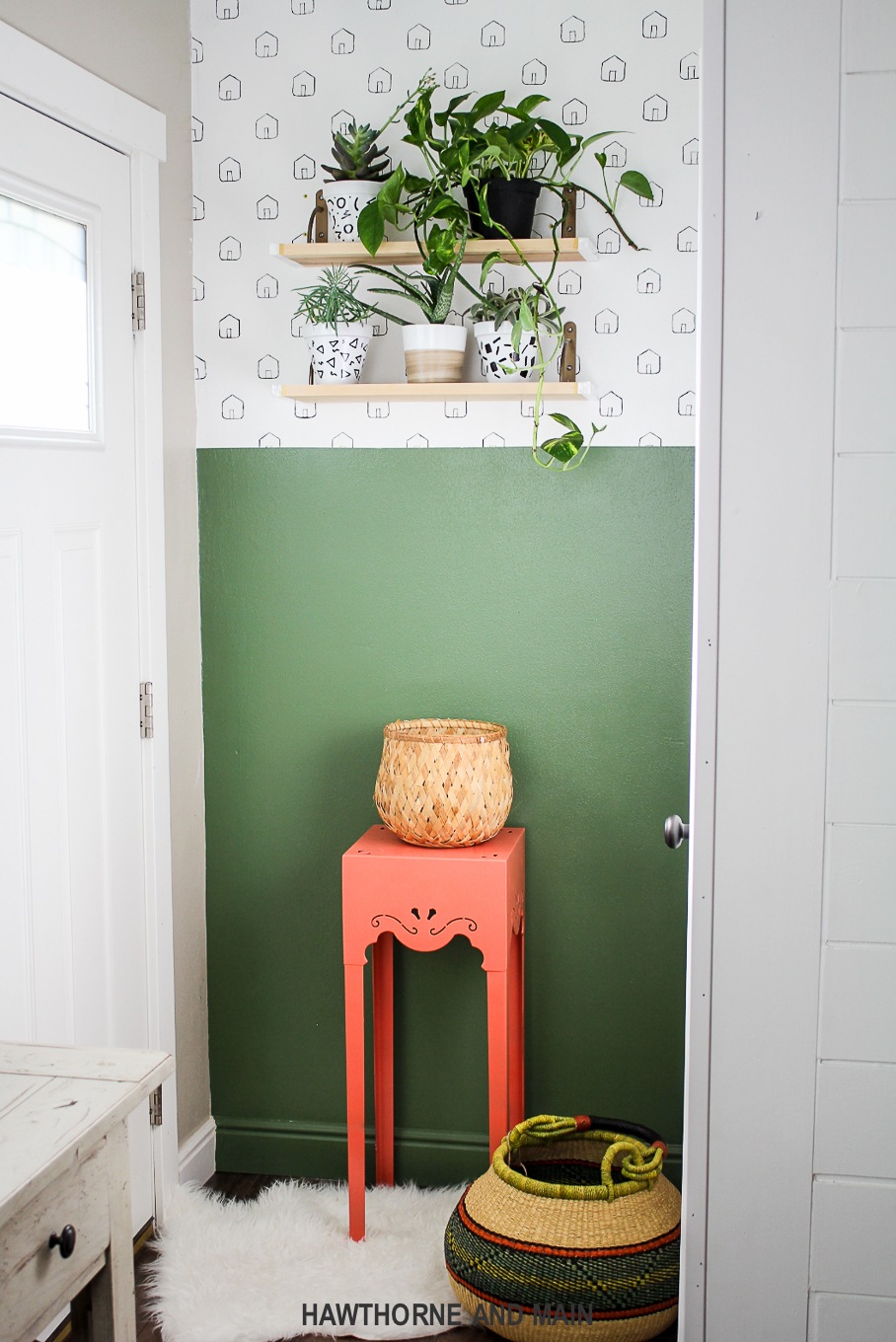 I get asked all the time.."how do I decorate?" or "I don't know where to start."
Girl, I have been there too.  You have all these blank walls and empty spaces and it can be so so overwhelming, where do you start…what if you get it wrong? These are all common questions that are normal when it comes to decorating your home. Here are my quick tips for you….
**( don't forget to watch the video I made)
Tip #1
If you have no idea where to start and you are afraid of getting it wrong, hang something on the wall.  Trust me, hanging a piece of art is fairly simple…but just getting something up on the wall for some reason will help boost your condense and give you a little bit more confidence to try something else…maybe hang more art and create a gallery wall or even hang a shelf….
Tip #2
After you have hung some art on the wall and you like it (even if you only half like it)..hang some shelves.  Shelves transform a wall…it has happened to me time and time again. Plus you can get practice styling your new shelves, total win win.  Today I am going to show you how to build and hang your own shelves!
Remember when I did a makeover on our entryway…it went from drab to fab in one weekend. This new entryway is so fun. I love the pop of green that I see out of the corner of my eye whenever I walk by.  The entire space was pretty much a DIY….that's just how I roll. It's not so much that I want to save money..although that is a nice bonus…there is just this deep down desire that I have to make and build things on my own…
…I love the feeling of knowing it was me..it was all me that made that! Do you ever feel like that or want to feel like that?
Anyway…here are the details on how to build a shelf and hang it up.
SUPPLIES:
–drill
-lumber
–brackets
–wood oil or stain
–staining pad or cloth
–measuring tape
-pencil
–sheet rock anchors (or other shelf hanging hardware, depends on what type of walls you have)
I picked up my lumber from a local lumber yard.  I also had them cut it to size. You can use a hand saw if you don't have a saw at home.
Determine where you want each bracket to go, making sure each one is the same distance from the end of each board.
Pre-drill each hole. Place the brackets on the boards and add the screws.
After I made each shelf I went ahead and added a little accent of marble contact paper and gold paint.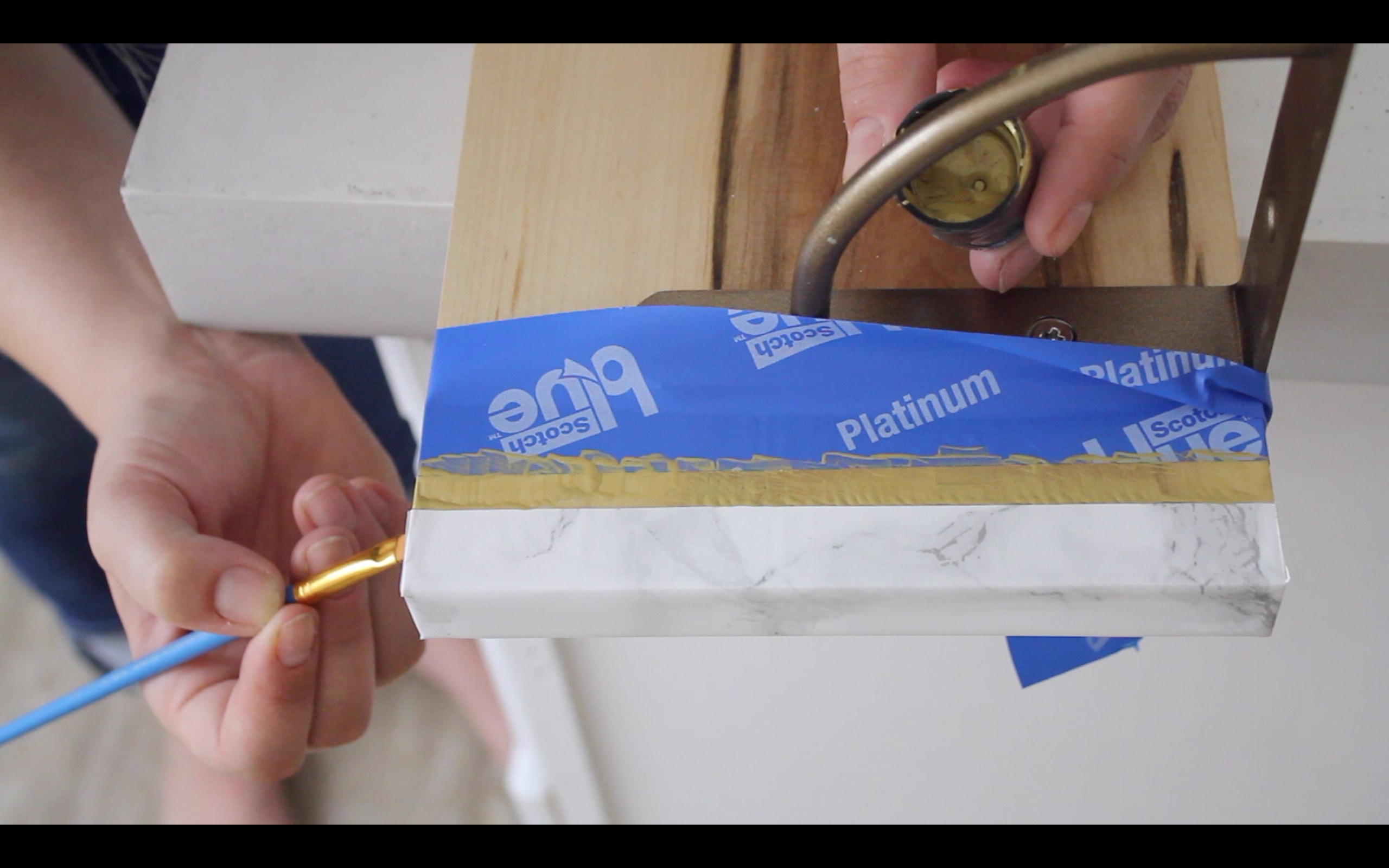 HANG THE SHELVES:
To hang the shelves determine the middle point on the wall of where you want the shelf to go.  Add a small tick mark with your pencil.  Measure the middle of the shelf.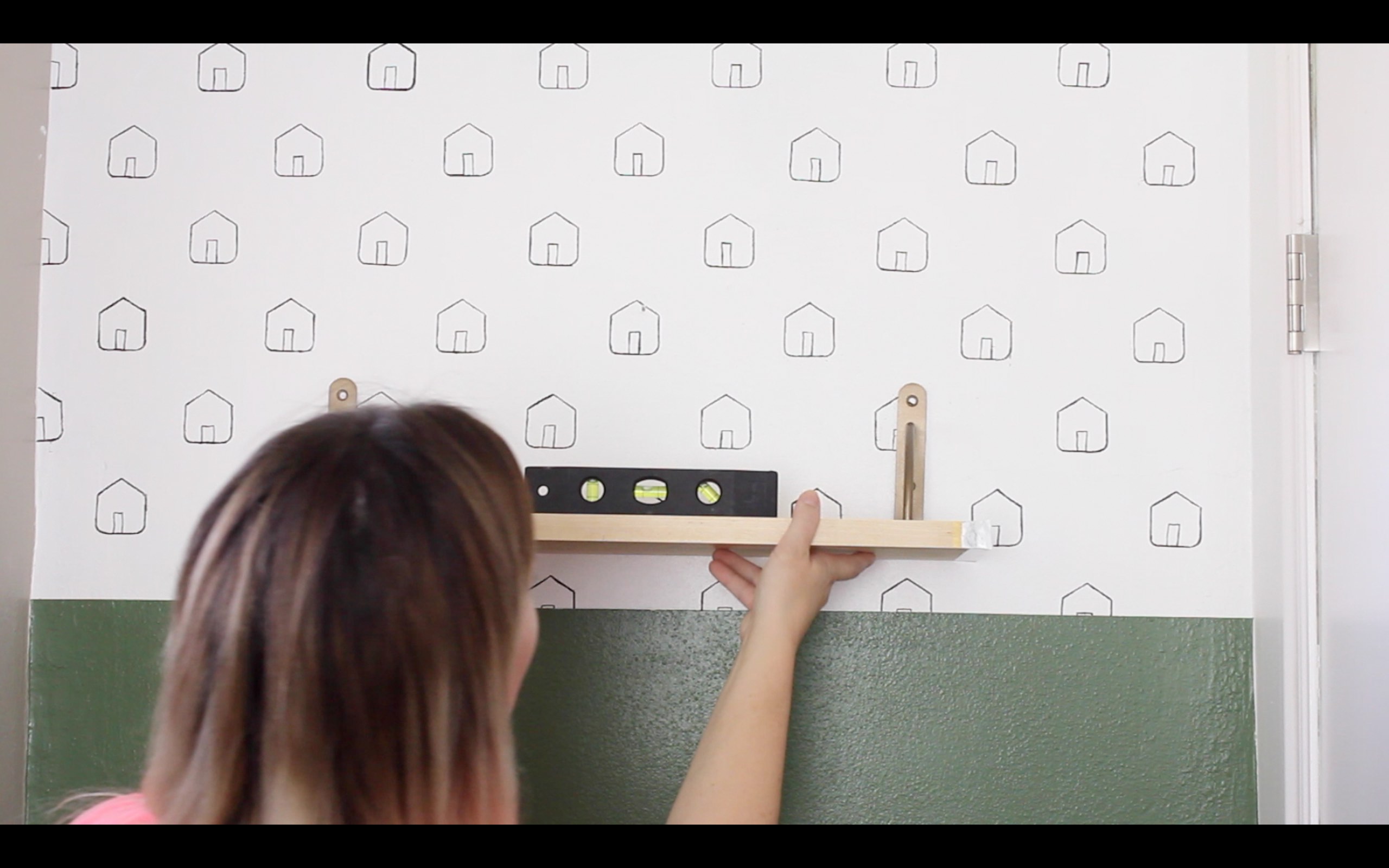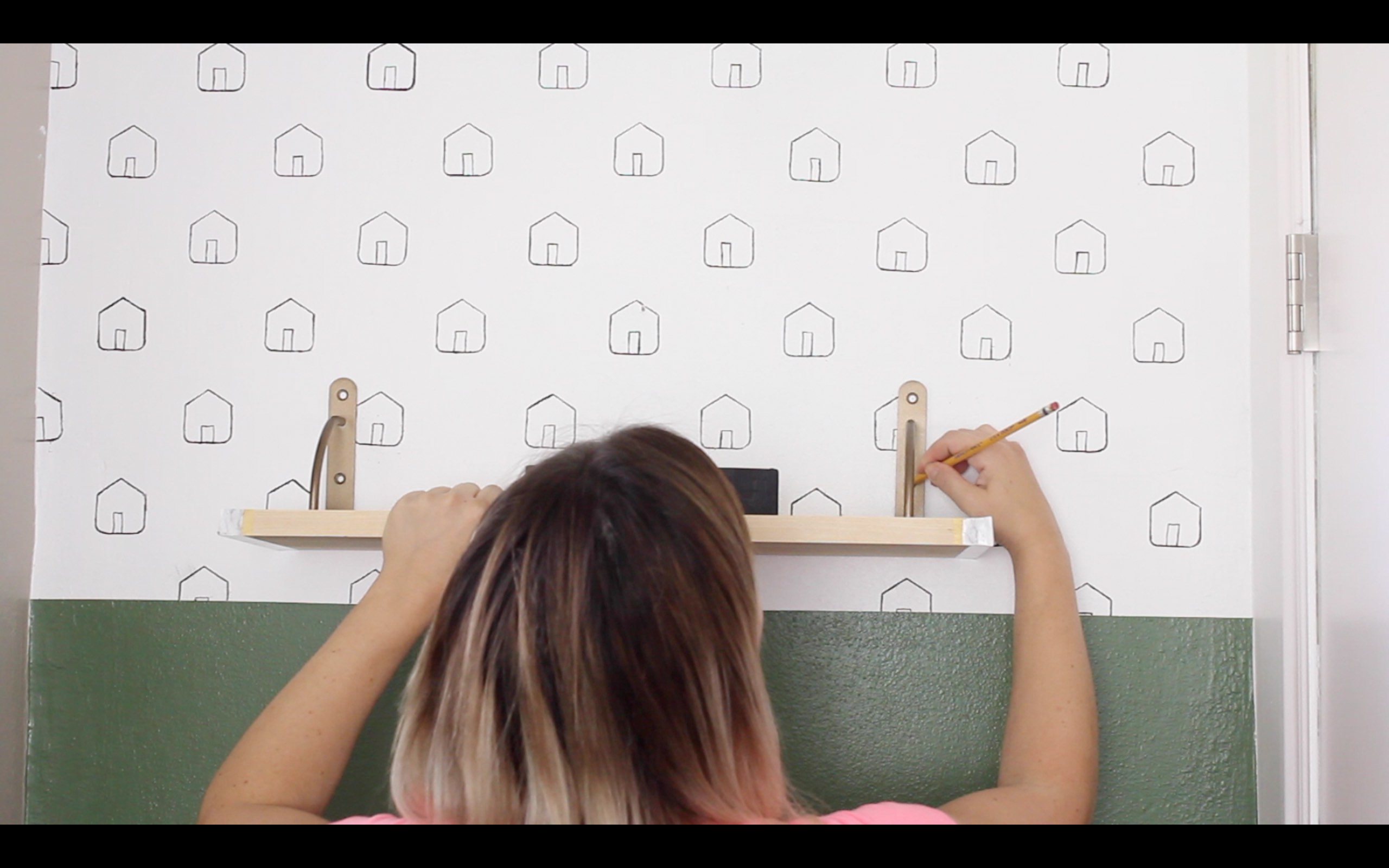 While holding the shelf up against the wall, find the middle of the board and align it with the middle marker you did previously on the wall.  Use the level to make the shelf level. While holding the shelf against the wall, add pencil marks to all of the bracket holes.
TIP:
This goes smoother if you have two people
Remove the shelf and use your drill to pre drill the holes into the wall.  Depending on what type of walls you have you might need to use sheet rock anchors.  Determine what is the best solution for your unique wall to hang things.
Once you have pre-drilled the holes, grab your shelf and screw it into the holes.  Screw all of the screws in half way…Once all of them are in you can go around to finish tightening.  DONE!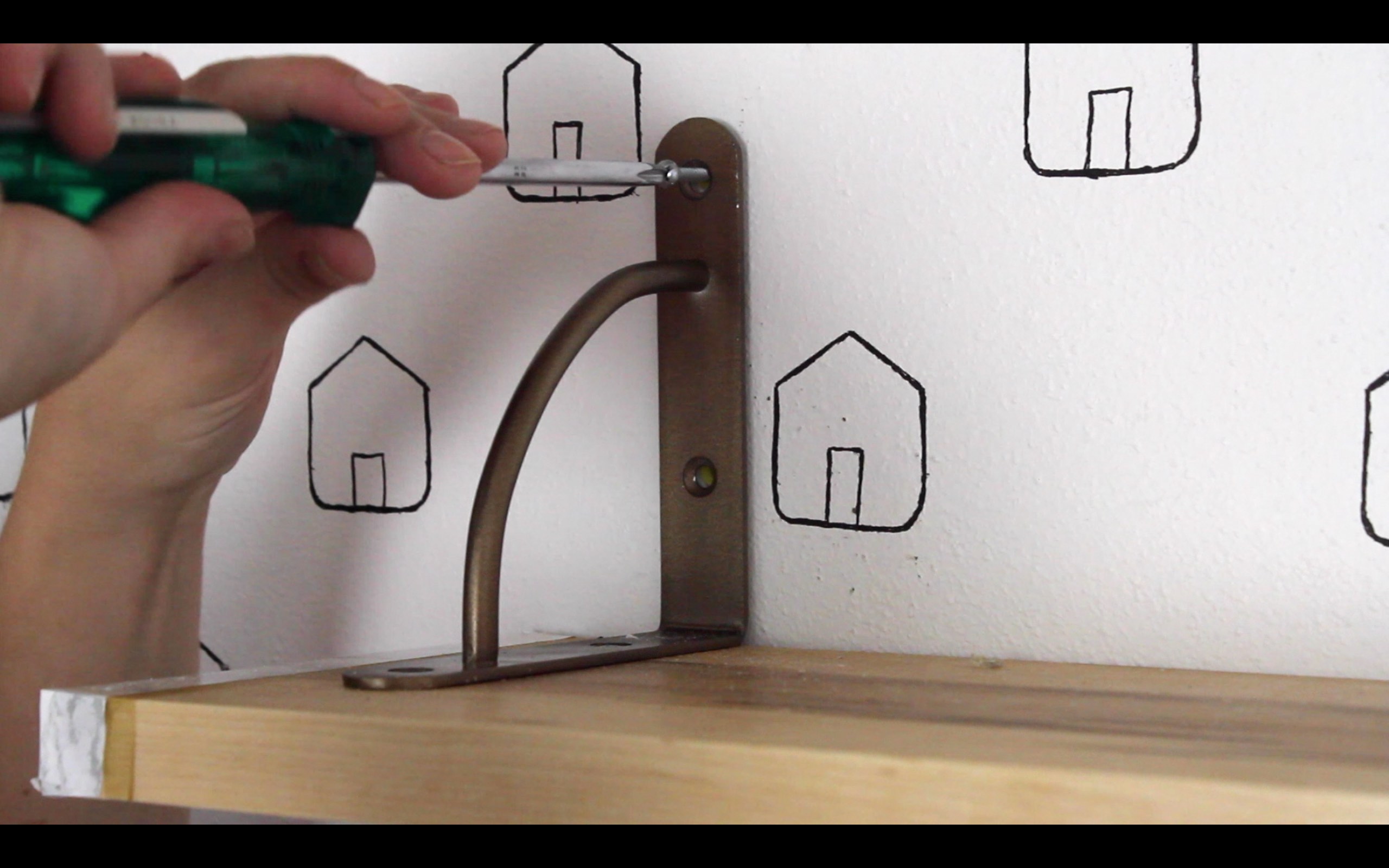 Then it's time to decorate.  I added some greenery to these shelves and I think they turned out fabulous!
Go ahead and just hang something on the wall…even if it's wrong.  I still don't have my style down all the way, but that is how you learn what you like and don't like.  Then…go build and hang a shelf. You will love it!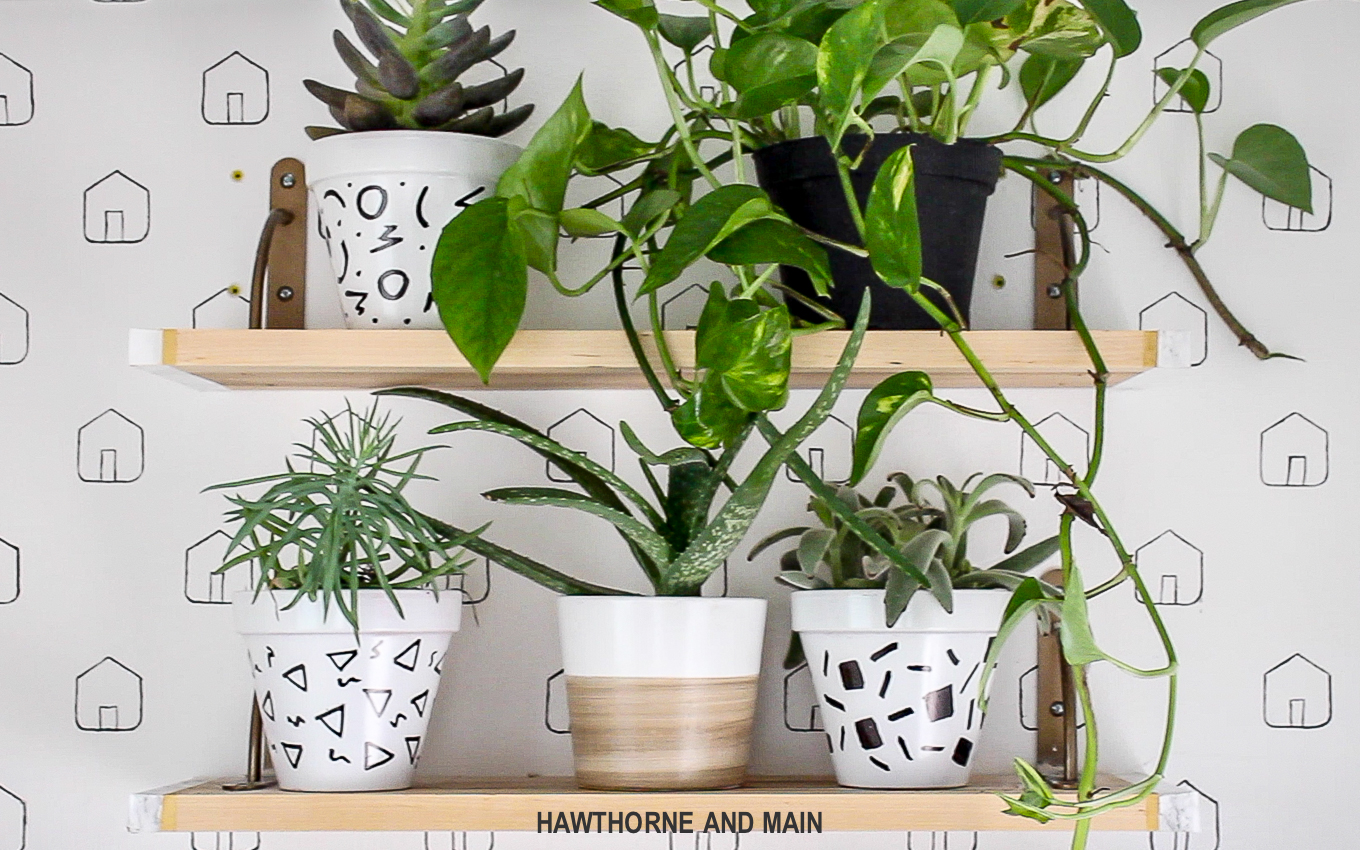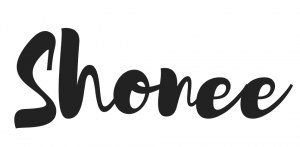 Want more AWESOME ideas...Check these out too!