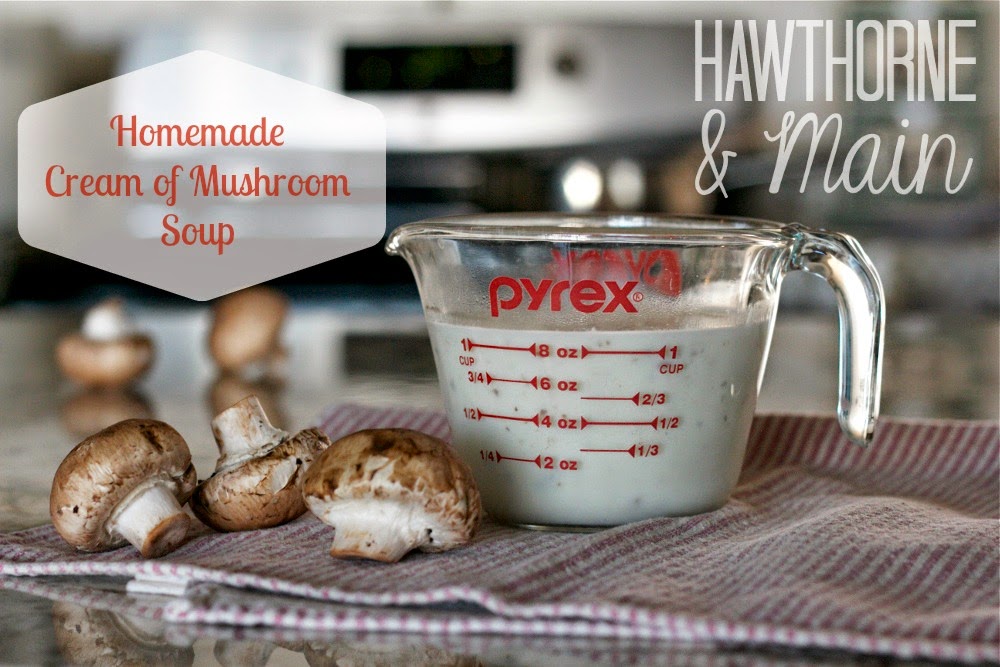 Do I dare tell you that I have not used a can of store bought cream of mushroom soup (condensed) for a few years now.  A while back I started getting into food label reading, and that ultimately led me to stop buying condensed soups. But, there are so many yummy recipes that I love to make that call for condensed soups, so I knew I couldn't give those up.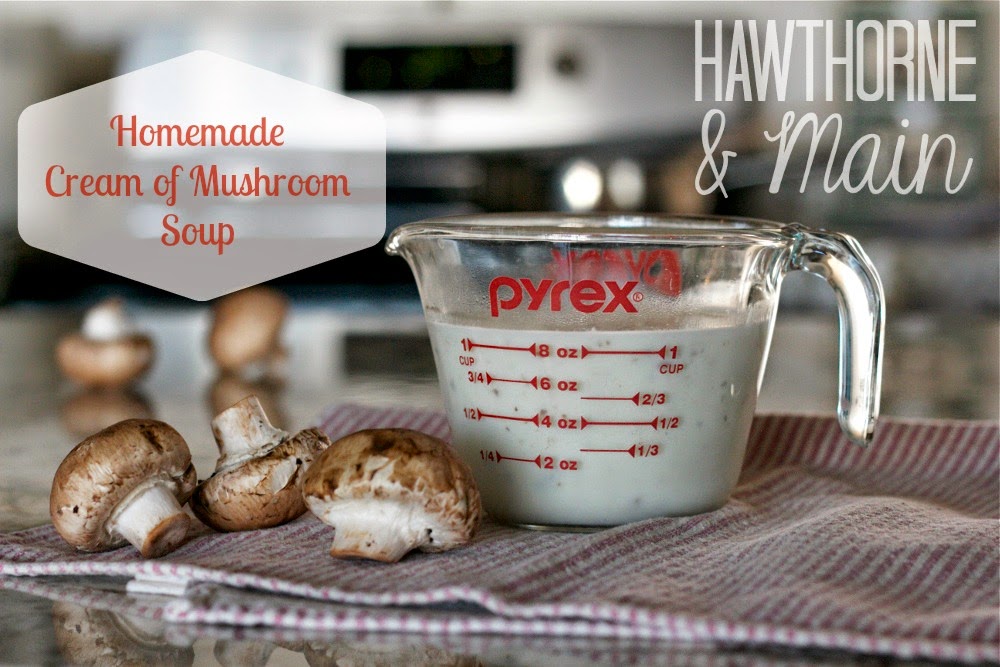 Today I am going to show you how I make my cream of mushroom soup.  This soup can be used for any recipe that calls for condensed cream of mushroom soup
This recipe is not exactly from scratch, I'm not that awesome, but, it is pretty close.  I did find a great tutorial on making it completely from scratch over at Simply
Scratch, go here to get to her tutorial.
First thing, make sure you have a good mushroom bouillon.  I have used different brands over the years.  This is the first time I have used this brand and it is pretty tasty.  I think this bouillon cost me $5.  Its a pretty small investment for how much money you will save, first, on not buying pre-made soups and second, you will be able to make a lot of cream of mushroom soup with this small jar.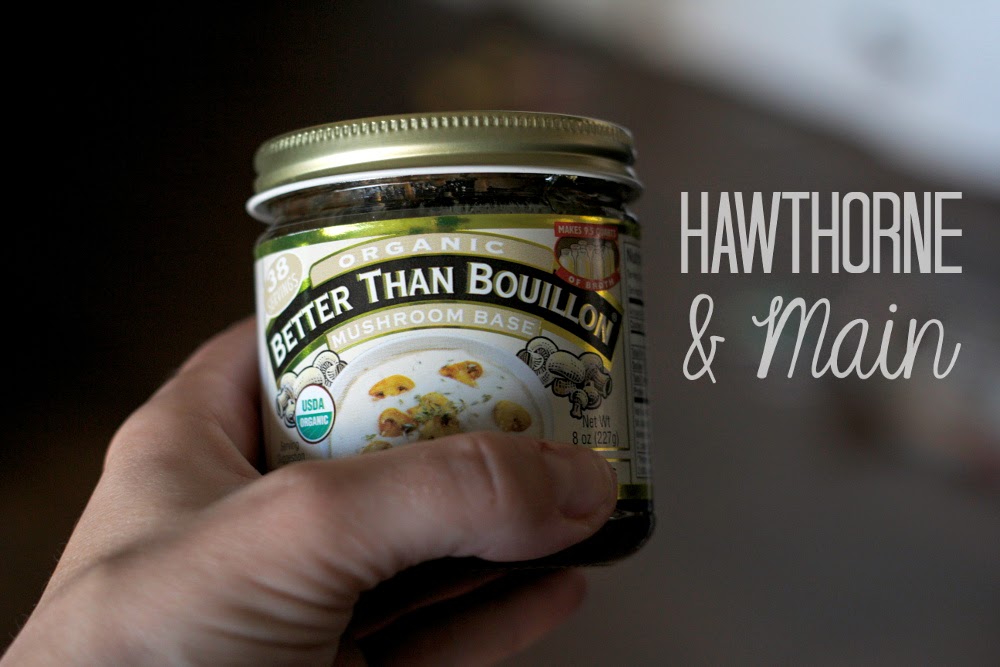 To start off, add 2-3 Tbs of butter to a skillet on medium low heat.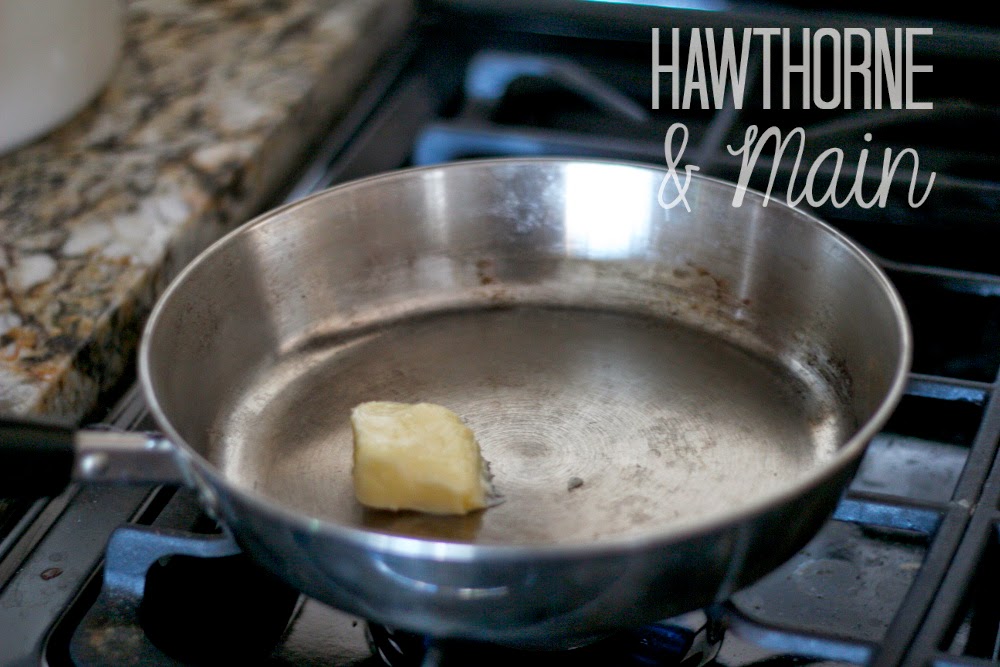 Once the butter has melted add 2 tablespoons all purpose flour and whisk together until it looks like this, a little clumpy, let the mixture cook 1-2 minutes, keep stirring.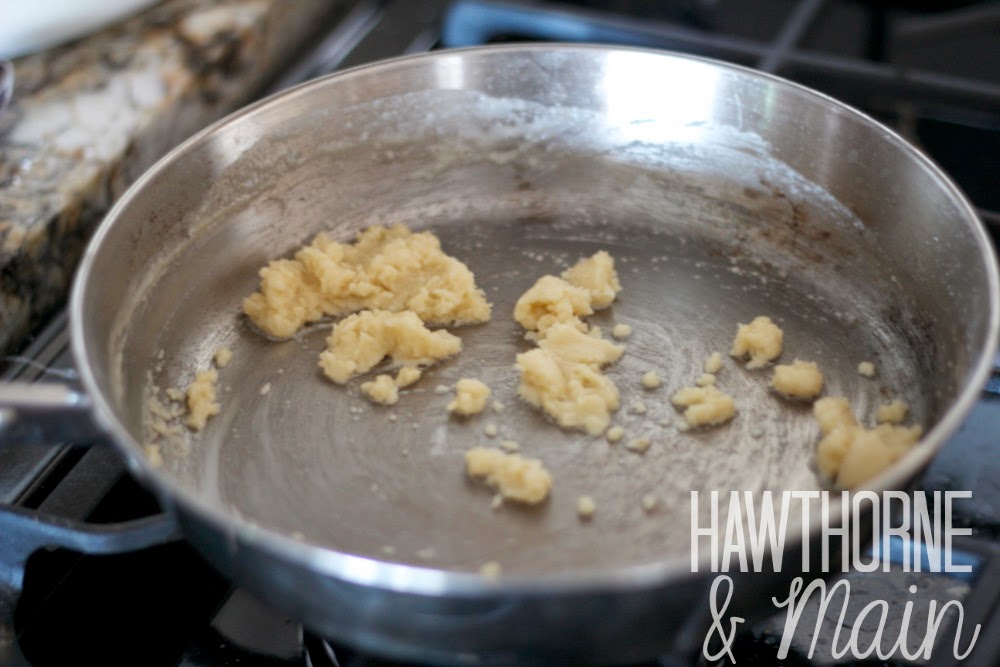 After letting the butter and flour cook for 1-2 minutes add 1 cup of milk and keep whisking to incorporate the milk, next, add 1 tablespoon bouillon and continue to stir.  Let it simmer for about 5 min to let it thicken up, stir frequently.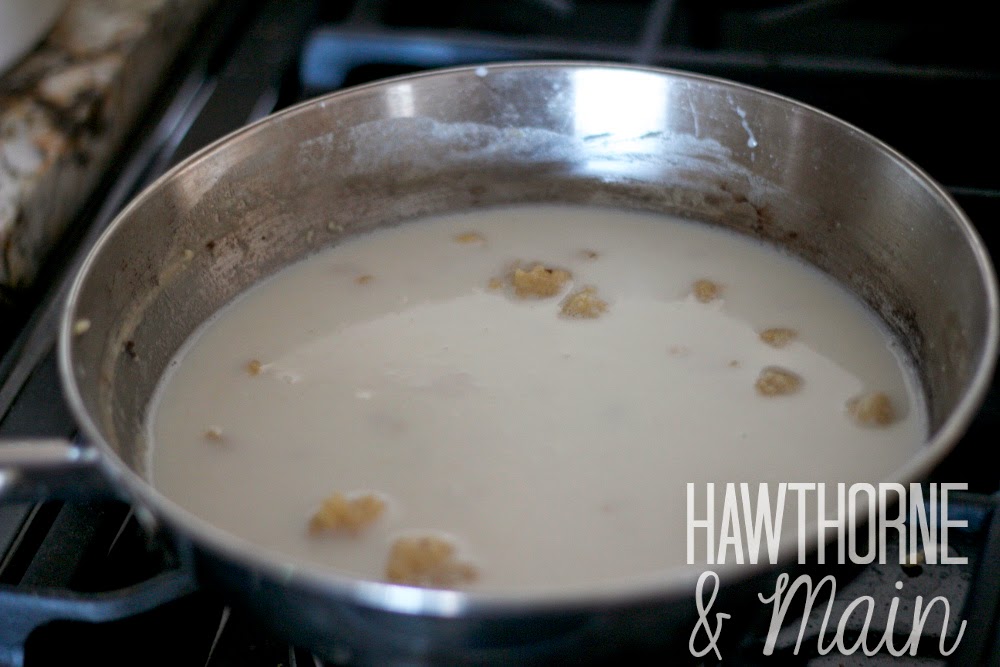 NOTE: depending on how concentrated your bouillon is you may need to add a little more, taste test to determine if you need to add more bouillon.After letting it simmer for a few minutes and it is thickened you are finished!  Now you can add it directly to your recipe.
 .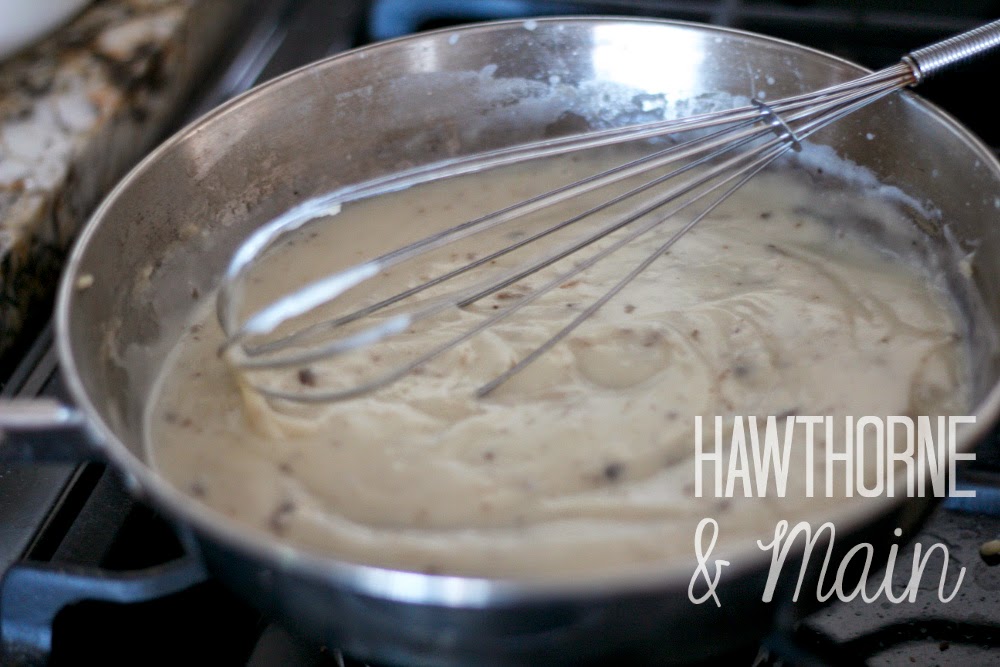 This homemade version does not taste exactly like the canned version.  But, whenever I add this to my recipes no one can even
tell.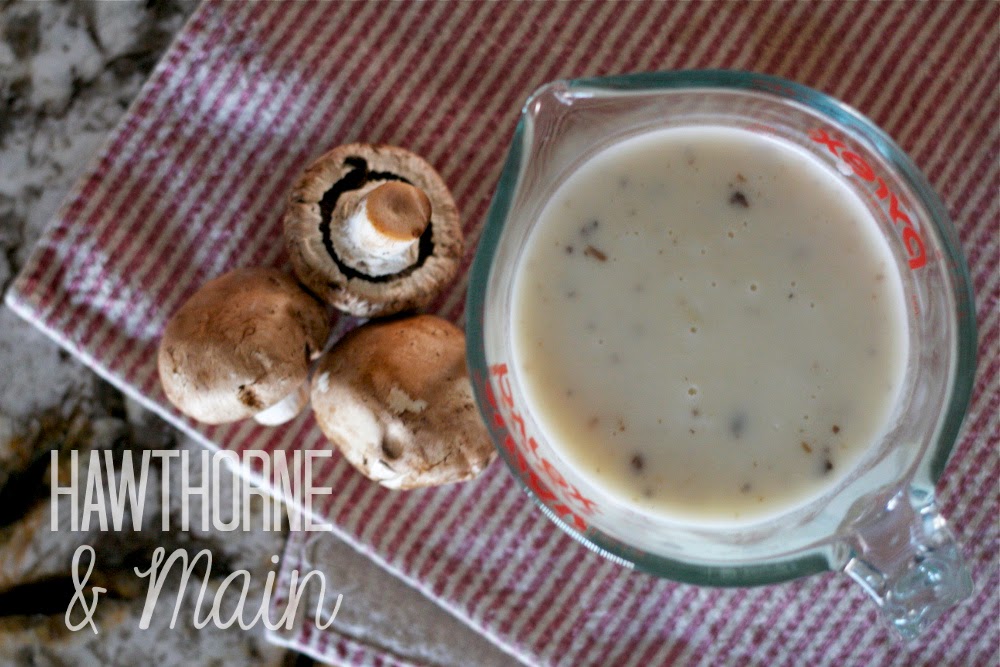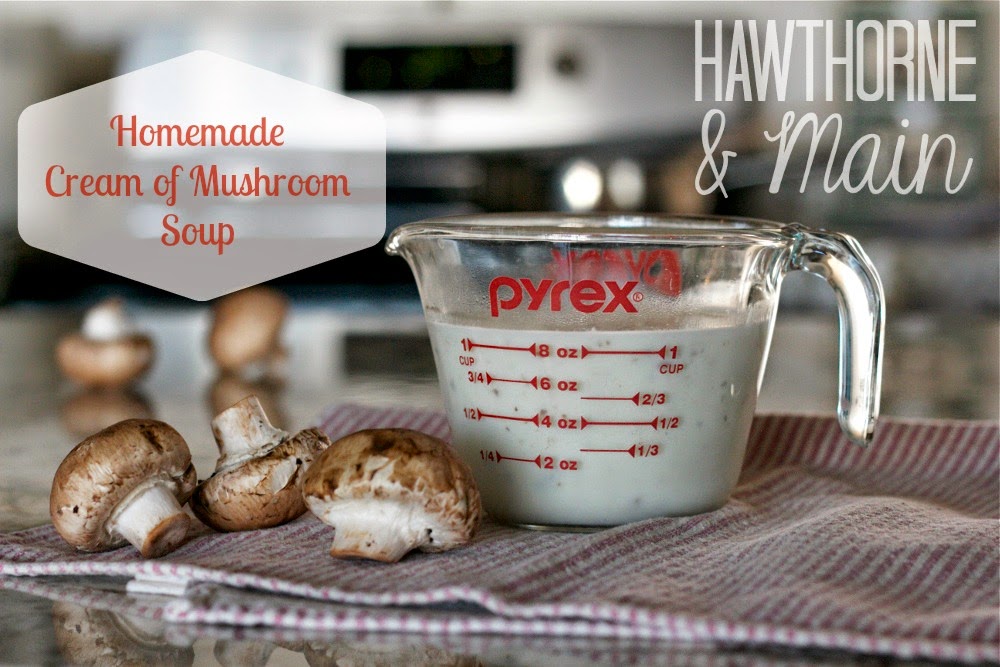 We would love to have you follow along with us!
Want more AWESOME ideas...Check these out too!