Hello hello! Welcome to this wonderful DIY gift ideas blog hop!
Let me introduce you and welcome you to The Suite Pecan…do you remember this place?
It's our apartment addition that is still being finished. With the carport to garage makeover and now the one room challenge….it has been pushed to the back burner.
One of the first things you see when you walk up to a home is the entryway…the doormat.
It can tell you a lot about a house….by it's door mat
Is there mud?  Does it say "please remove your shoes?" or maybe it is adorned with a big fat heart.
What a fun way to set the tone for guests as they enter your home.
If you don't need a doormat, I bet one of your family members or friends does….what a super fabulous gift idea!!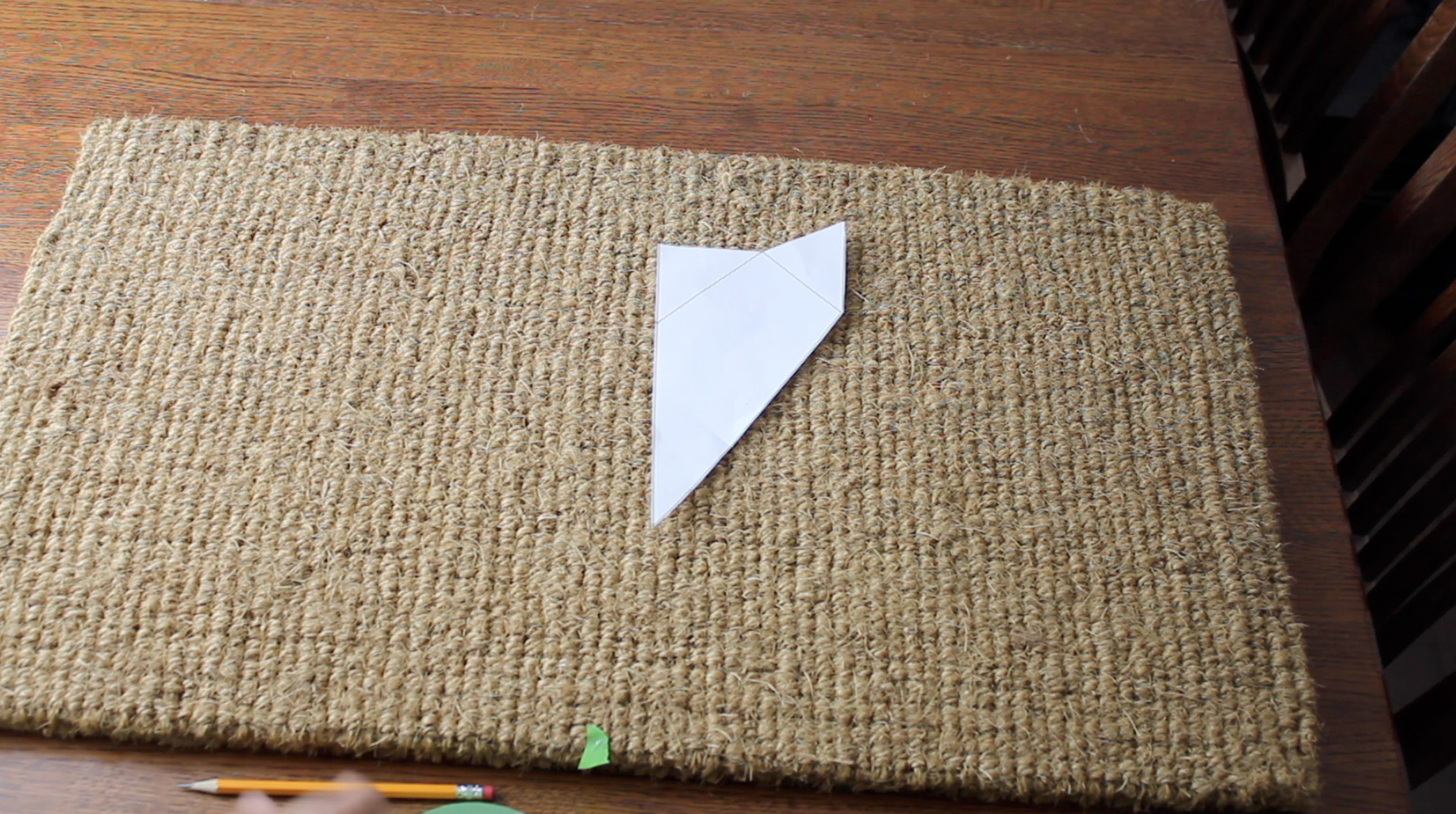 SUPPLIES:
–tape
-paint
-tape measure
-pencil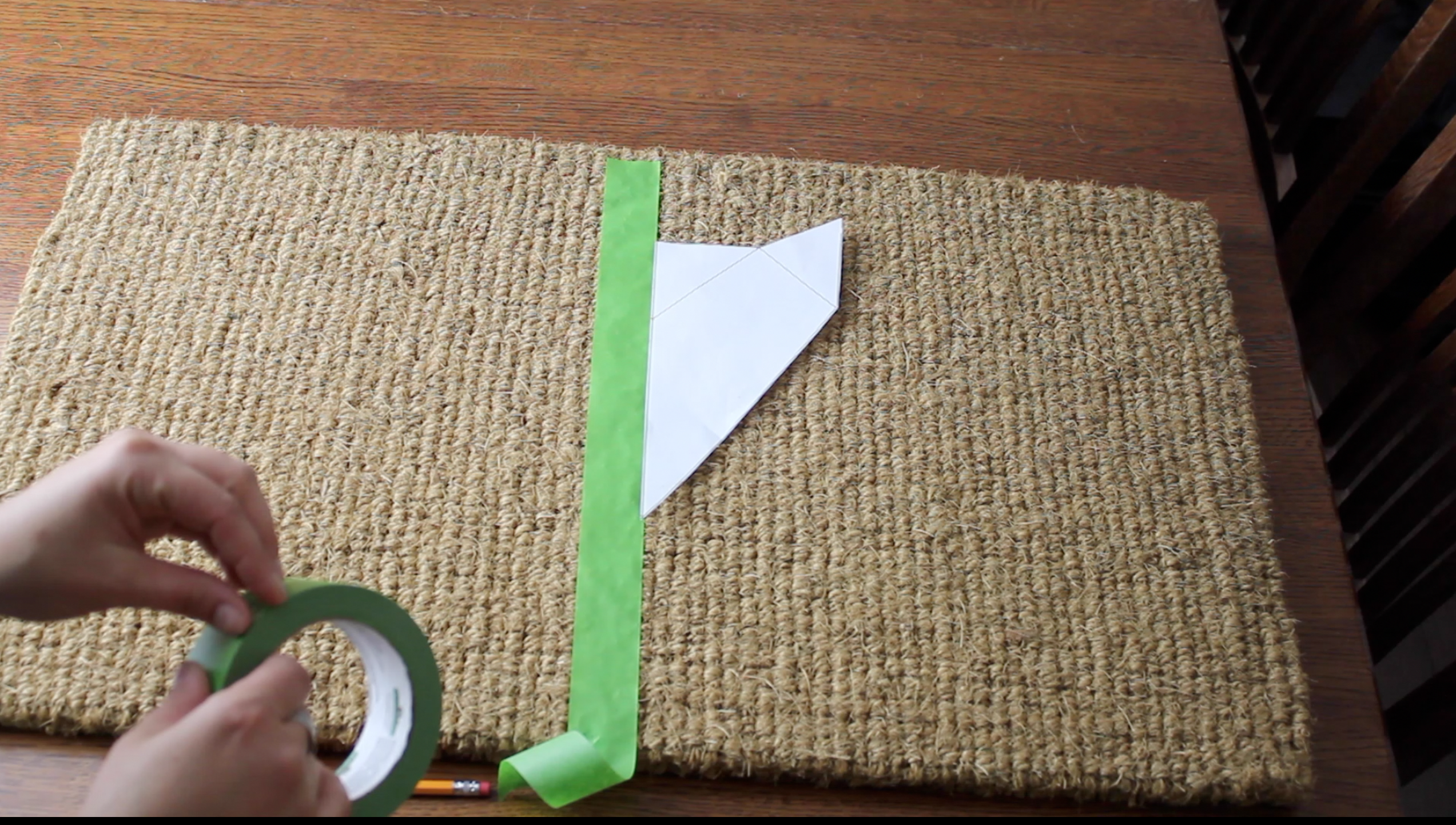 TUTORIAL:
1- Print and cut out template
Download, print and cut out the fox template. Keep in mind that in order to be able to print this at home, I only included half of the fox head.  You are still able to make the mat by using the half head…or you can print out two.
2- Find middle of rug
Using a tape measure and a pencil mark the center of the mat
3-Lay out template on center of mat
After you have found the middle, lay the template down on the mat.
4-Outline template with tape
Using the template as a guide, add tape around the perimeter of the template.  Don't worry if the tape overlaps or isn't exactly cut right, at the end you can go and trim any pieces you need to.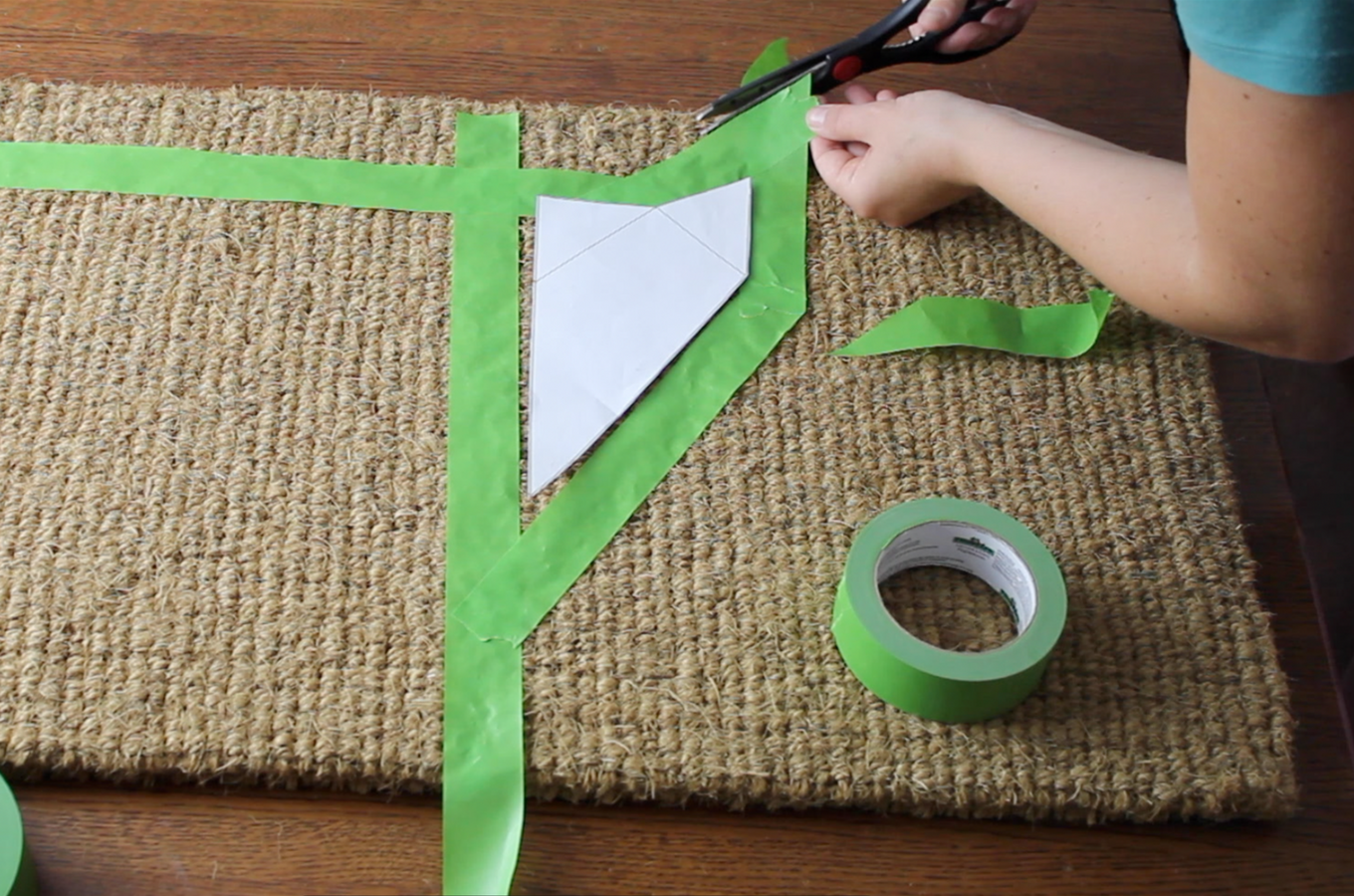 6- Finish Fox
using the template as a guide finish adding the pieces of tape that make up the forehead and years of the fox.
6- Embellish
Add any other tape or lettering that you would like to make this a custom rug.  I added a border to either side of the rug using additional pieces of tape.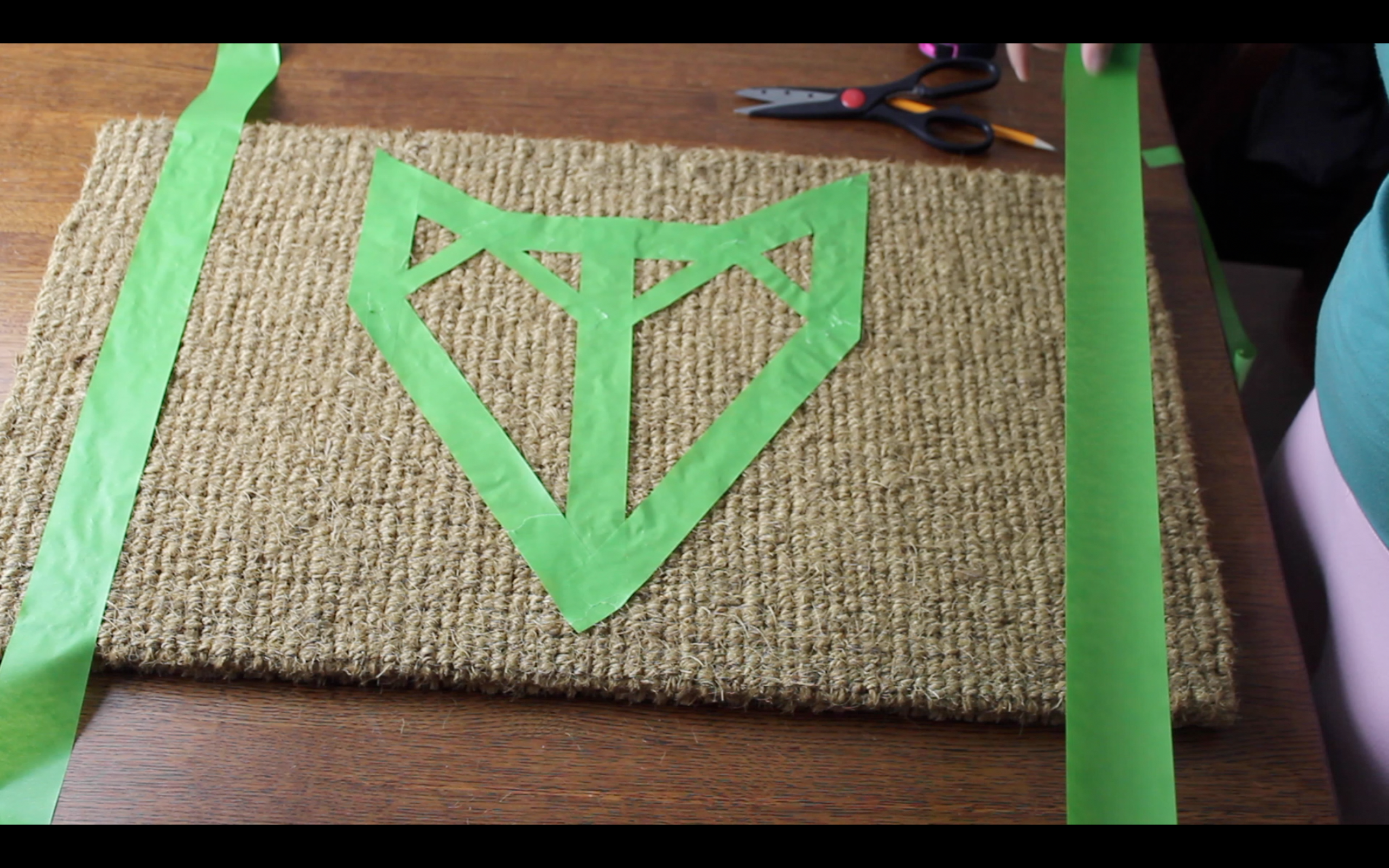 6- Paint
Grab our favorite paint and paint the rug.  Be careful not to add too much paint around the tape, as you don't want it to bleed. I opted for spray paint and it worked like a charm.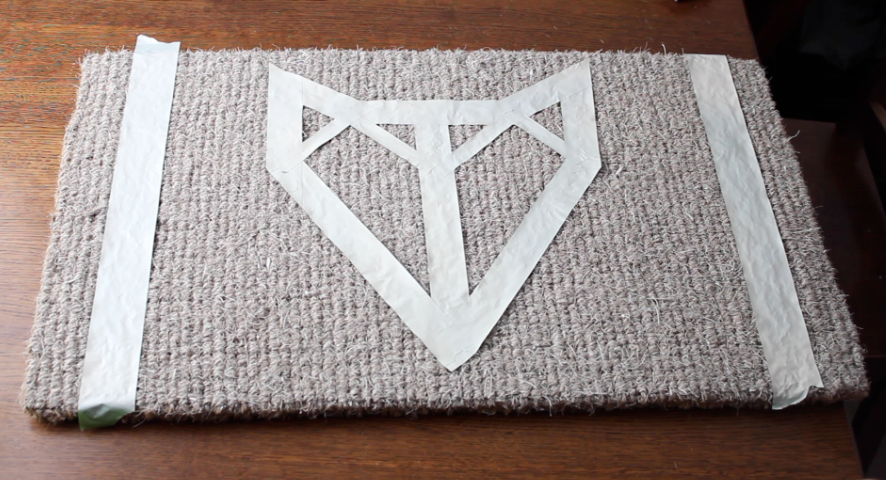 After you are done painting remove the tape.  Wait unit the paint it completely dry before you use the door mat.
This rug is fabulous, don't you think!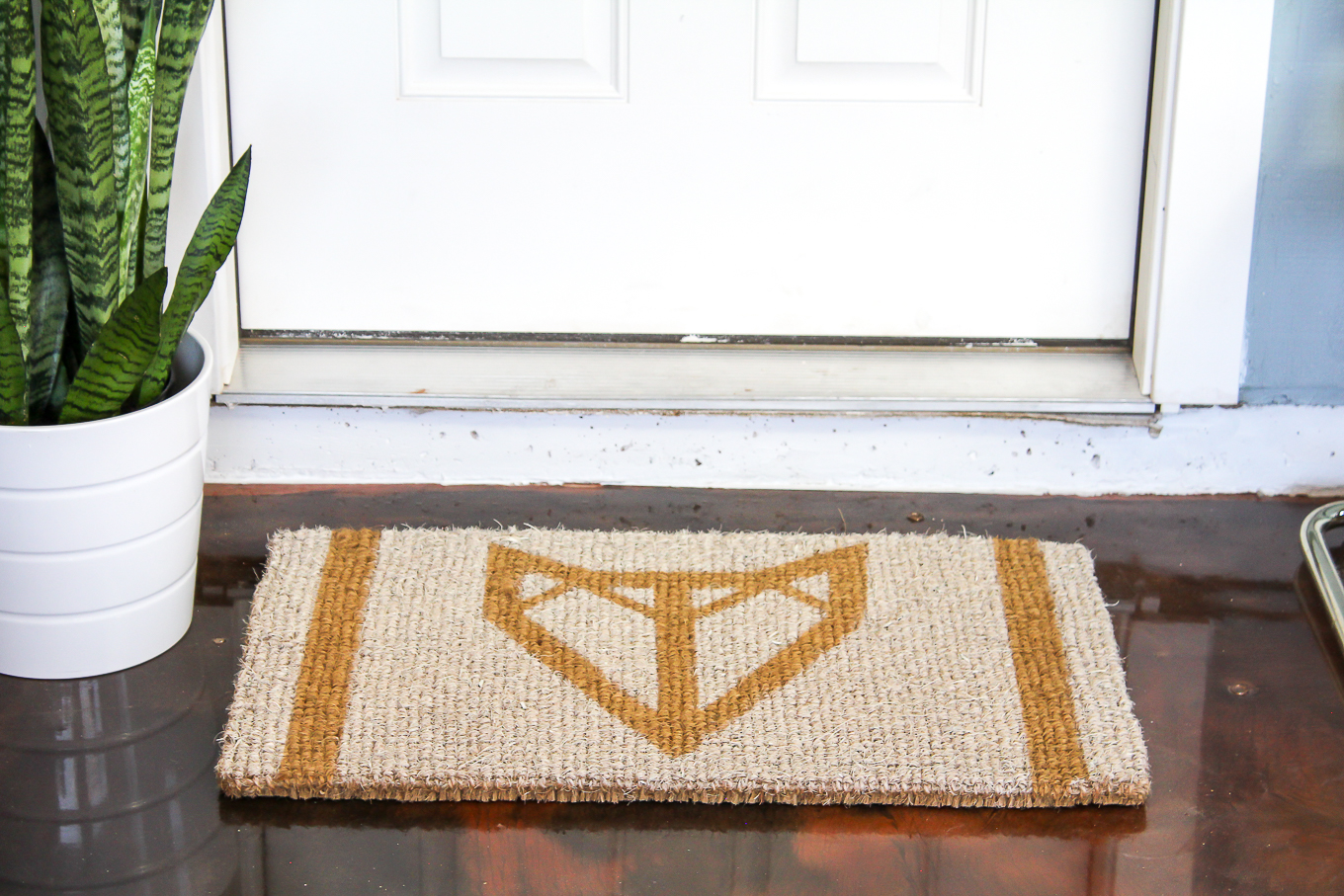 So what does your doormat say about your house….?
I seriously love how it turned out. There are so so so many different possibilities on how you could customize it too!
I rounded up a few sayings and other ideas that I thought would be so fun to add to a door mat:
got dirt?/ hello / hi / good vibes only / personalize with initials / flamingo on the mat / geometric shapes / hello sunshine / eye see you / gather / keys,phone,wallet / have the best day ever / hi homie / heart shape on mat / cactus art on mat /cute shoes / please remove your shoes / hey there / howdy / well hello there / you look good / mr and mrs / hello love / bless this nest / be happy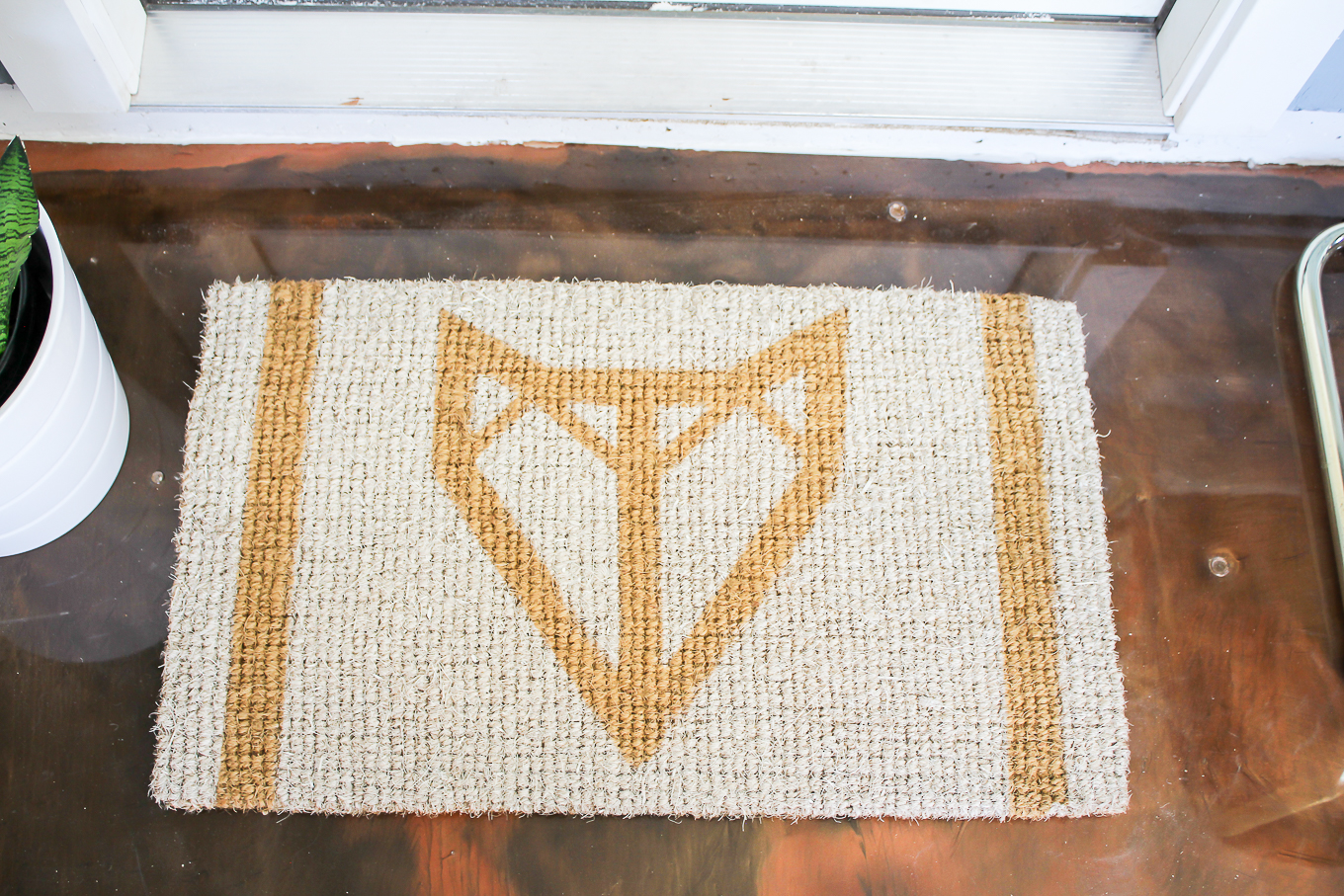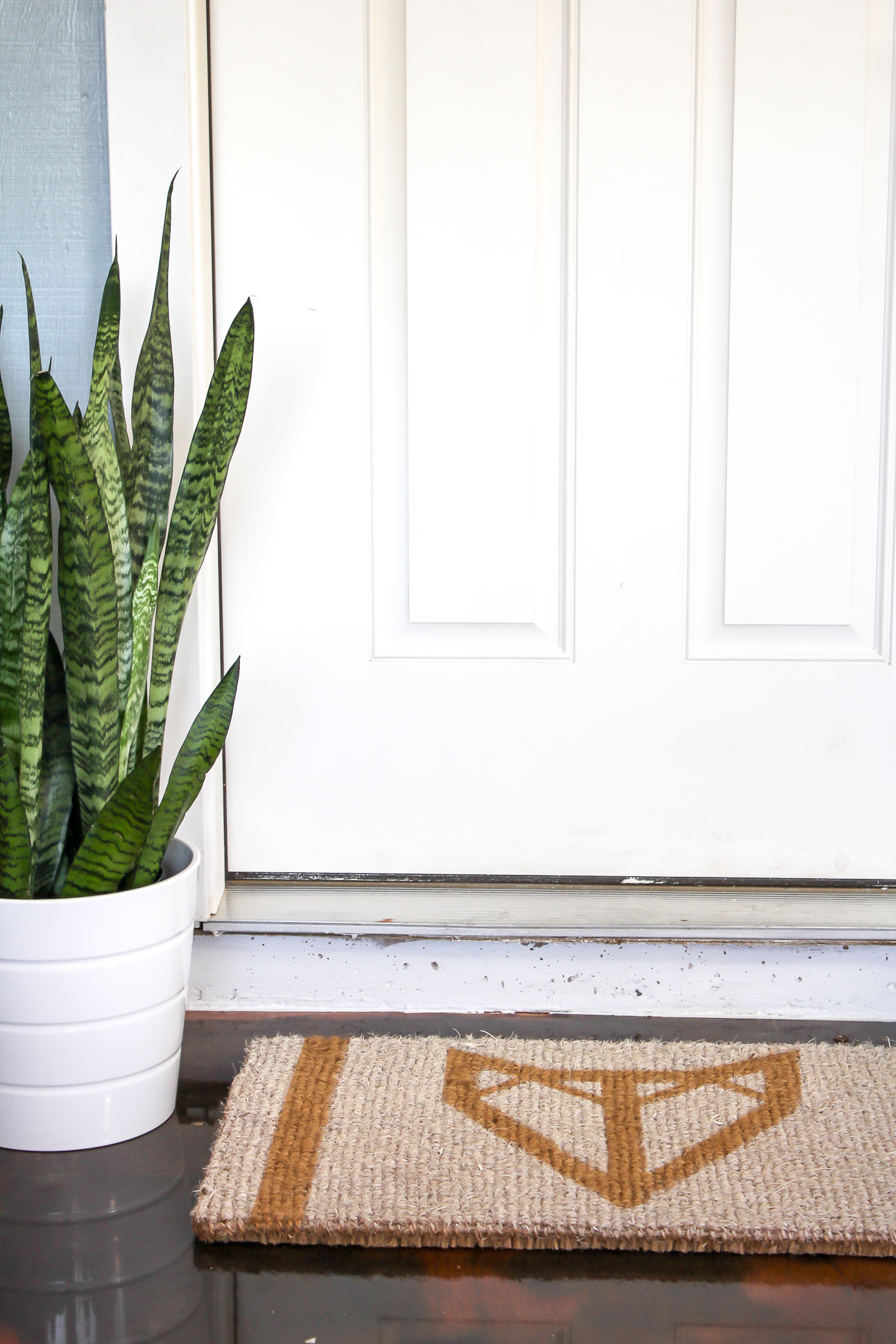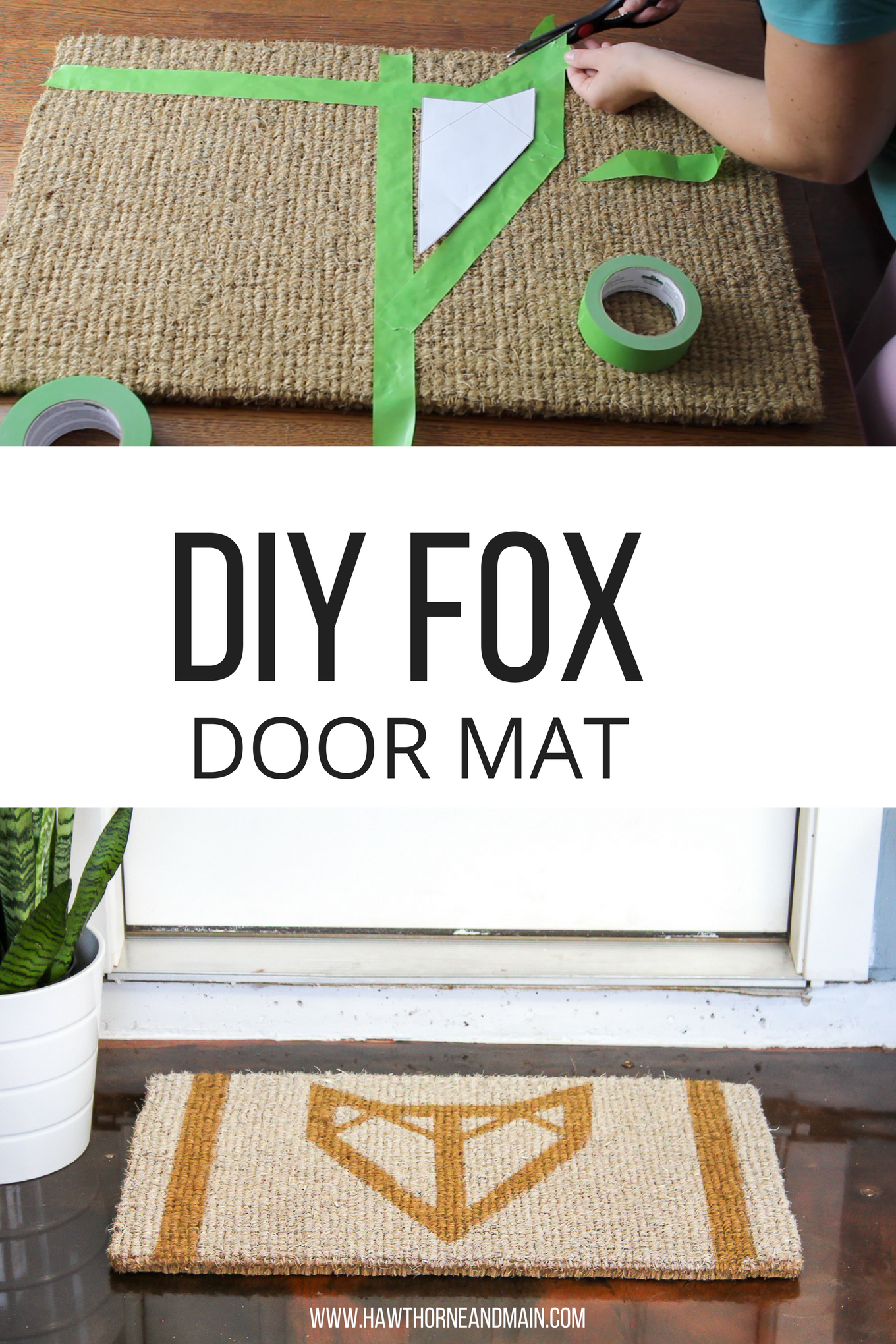 Be sure to go and check out all the other DIY gift ideas….we hope to help you get all your holiday gift ideas planned and finished so you can enjoy the season.
Handmade Holidays Gift Ideas
Want more AWESOME ideas...Check these out too!