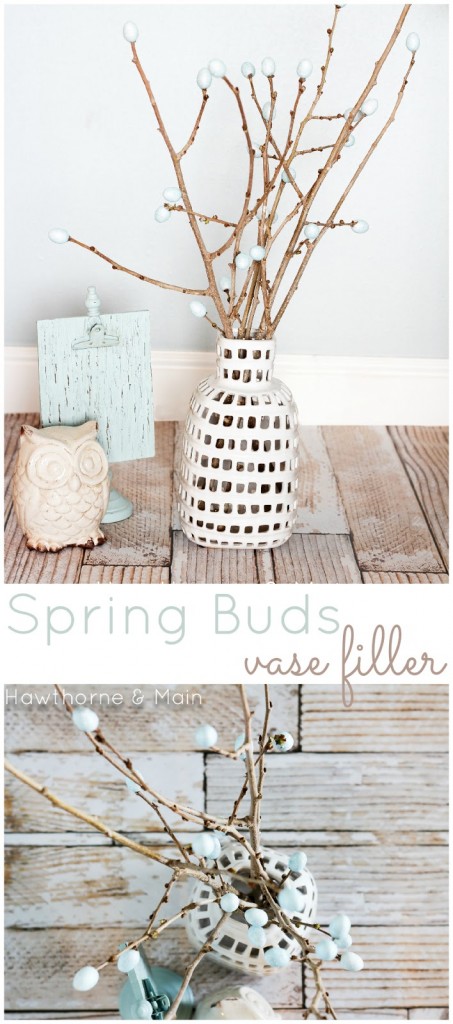 We have owned our house for exactly 1 year and 10 months.  Give or take a few days.  We recently had to say good by to a friend.
In our front yard stands a large tree.  It has beautiful big green leaves that leaf out every summer.  It provides ample shade for our front yard, home and drive way.  Miss. A and I have gone out there for the past two summers to play with bubbles and run though the sprinklers.  The shade is so nice!!
Last year when our neighbors trimmed their trees (the same type as ours) I thought to myself that it was probably a once in a lifetime trim or maybe it was a once every few years trim.
Then, when I noticed that our neighbors trimmed their trees again this year I thought wwwhhhhaaatt!!!
We did not realize that the tree in the front yard needs regular trimming.
How does one trim a tree?
I know there are people out there who make this their career…
I would consider myself an avid DIY.  If there is a way for me to DI-myself, I will find a way.
Usually…
This tree trimming task however, was totally uncharted territory.  Both Mr. Main and I were sort of a little bit, do I dare say, scared to climb up this tree and trim it.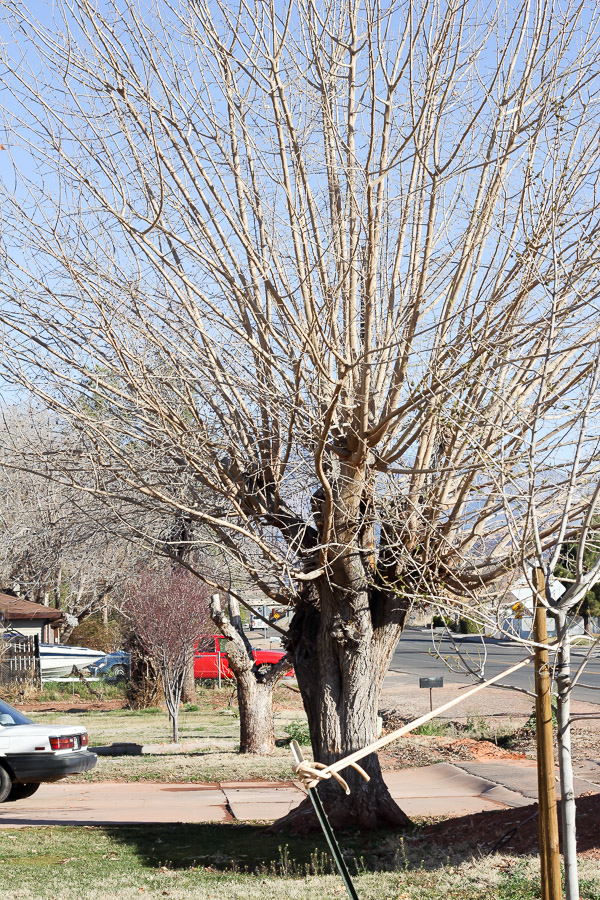 We were really quite apprehensive about whether or not we should trim the tree at all. The tree is quite large and the size of it provides great shade for our home during the hot summer months.
After quite a bit of thought we decided to get it trimmed.
Next on our list was to find a tree trimmer.
Luckily for us we know a guy…..
a guy who happens to live right across the street and who happens to trim trees for a living.
Pretty cool right!!
He brought his crew over and in about 20 minutes the tree was completely torn down of its branches.
Sad.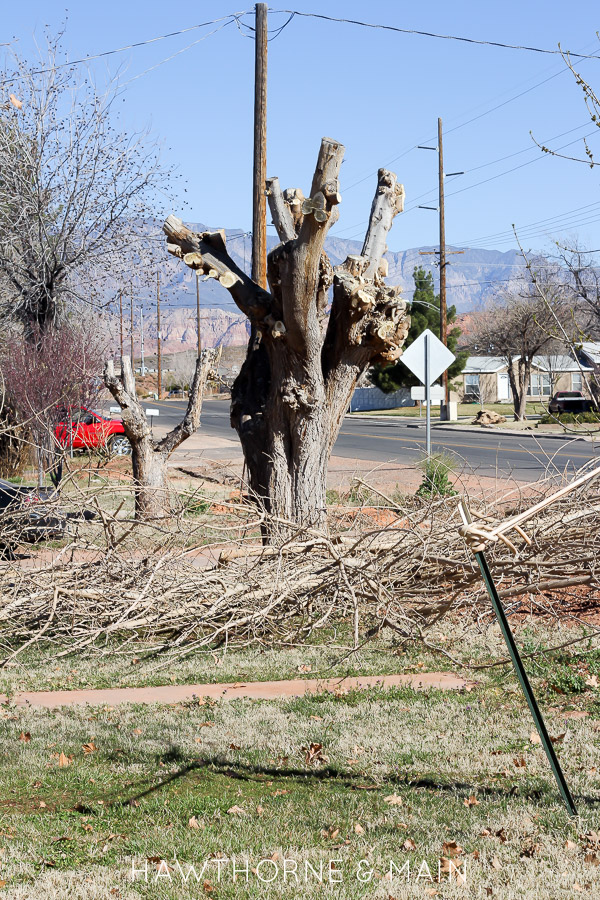 Half way through I wanted to run outside and tell him to stop.  I was having second thoughts.  As the branches were falling to the ground I felt like our house was becoming more and more exposed, more vulnerable.  I felt like I was becoming more exposed, more vulnerable.
I contained my compulsion and let them finish the job…
Because I am such a DIY'er I decided to save some money and haul away the branches myself.
I thought that within an hour I could have the branches trimmed and stacked.
Not even close!!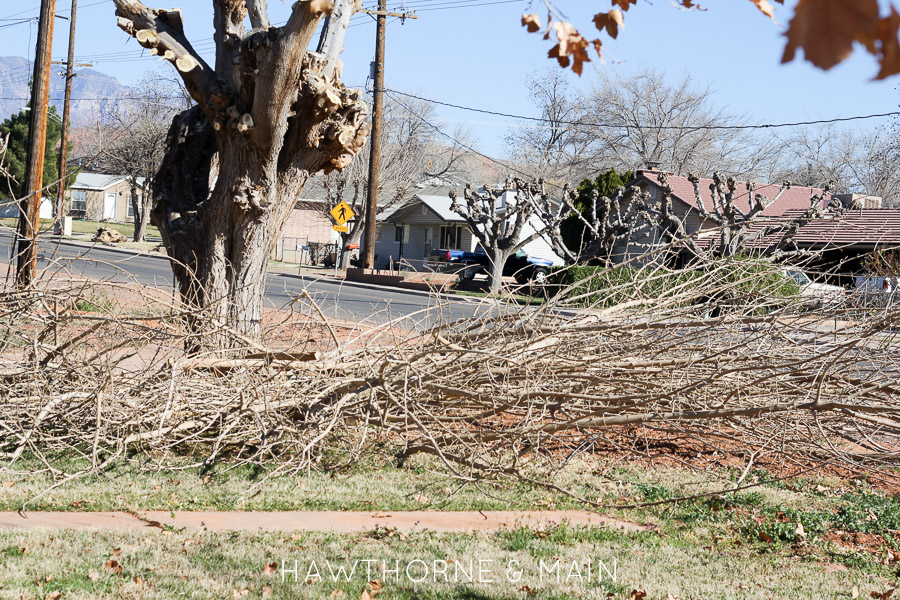 Over 4 hours later I finally got the job done.  I was sort of wishing I would have just paid the extra cash.  But the DIY in me cannot be beat!!!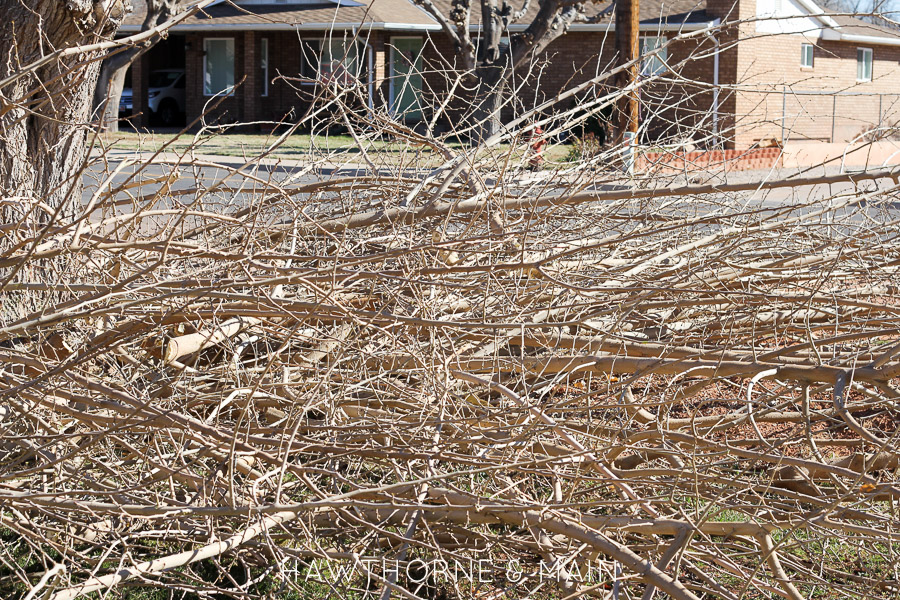 I neatly stacked all of the branches into a pile.  There were actually three piles this size!! About one week after the tree got trimmed the city came by and picked them up for me.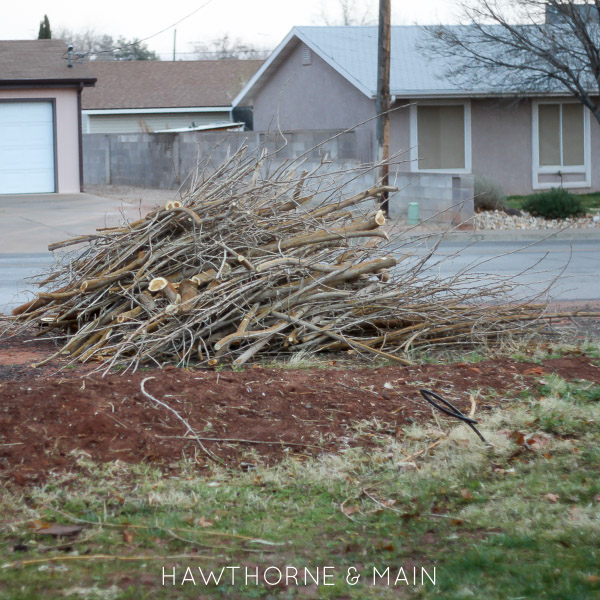 After I had finished cleaning up all of the branches I was lamenting to myself that I was sort of sad that our tree got trimmed.
How silly, it's just a tree….It will grow back…..
It was at this time that I thought about snagging a few of the branches to bring into the house as a remembrance.  In comes my spring buds vase filler!!
I am over at
Pretty Providence
 sharing all the details on how to make your own Spring Buds Vase Filler.
I hope you don't have to trim down an entire tree to get branchs like I did!! 
See you over there!!!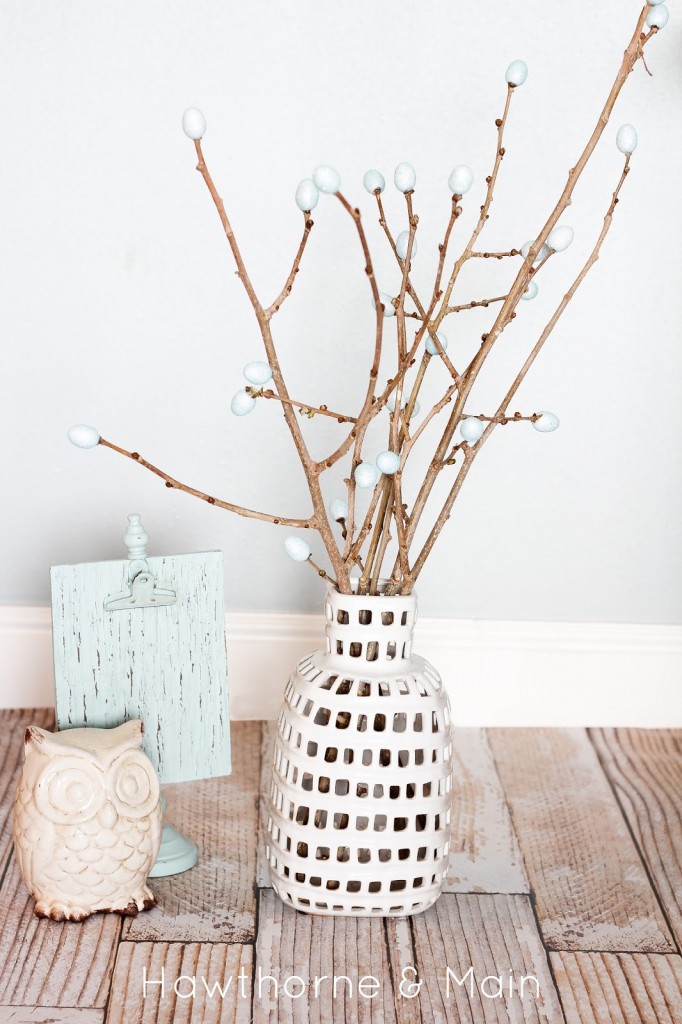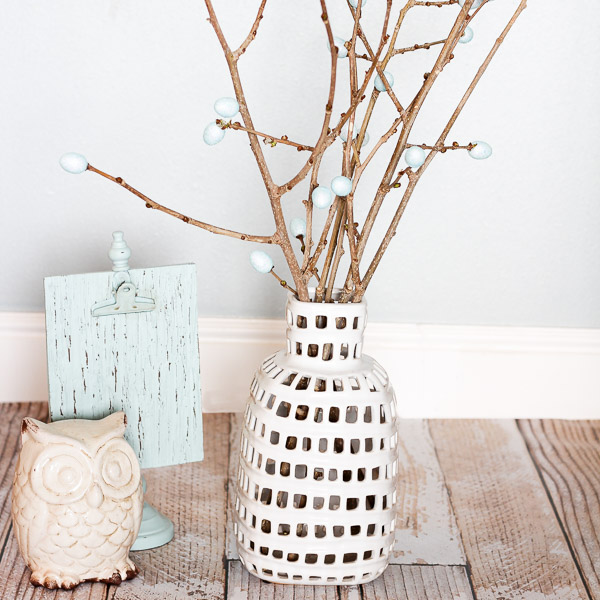 the Hawthorne and Main blog uses affiliate links, to learn more check out our policies page
Want more AWESOME ideas...Check these out too!