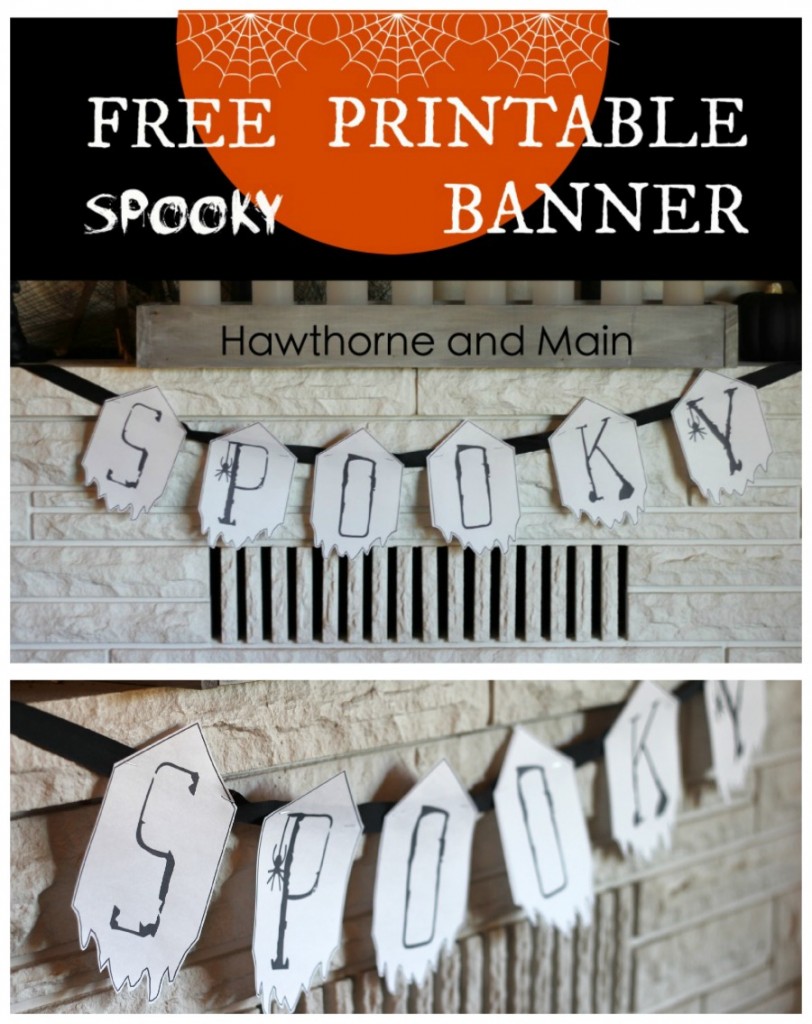 Halloween will be here before we know it!!
This super easy, FREE SPOOKY Halloween banner is sure to get you in the Halloween spirit!
I have not always been super crafty when it comes to decorating for Halloween but this year I decided to decorate my mantel.  It seems that this is the only place in my house that's recieved some decor attention, as of lately.  Maybe it's because this is the first time I've actually had a mantel to decorate.  I've just loved it!!
I made this printable in two different colors, just for you!! It comes in BLACK and ORANGE.  Scroll down to the bottom to print out your FREE copy.  When I assembled mine all I did was take a piece of black ribbon and staple the ribbon to each letter.  Super cute and simple.
ENJOY!!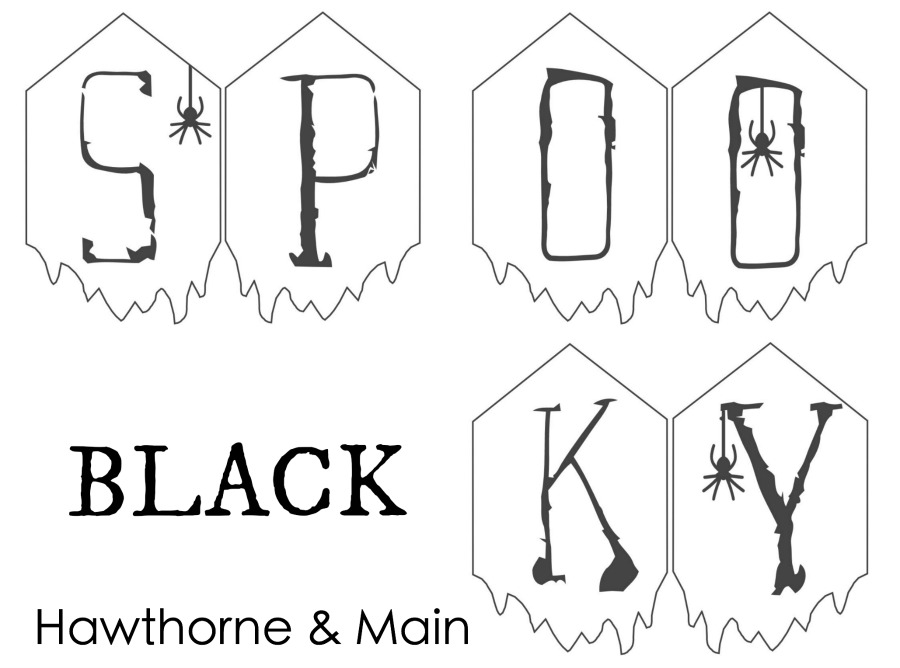 Want more AWESOME ideas...Check these out too!