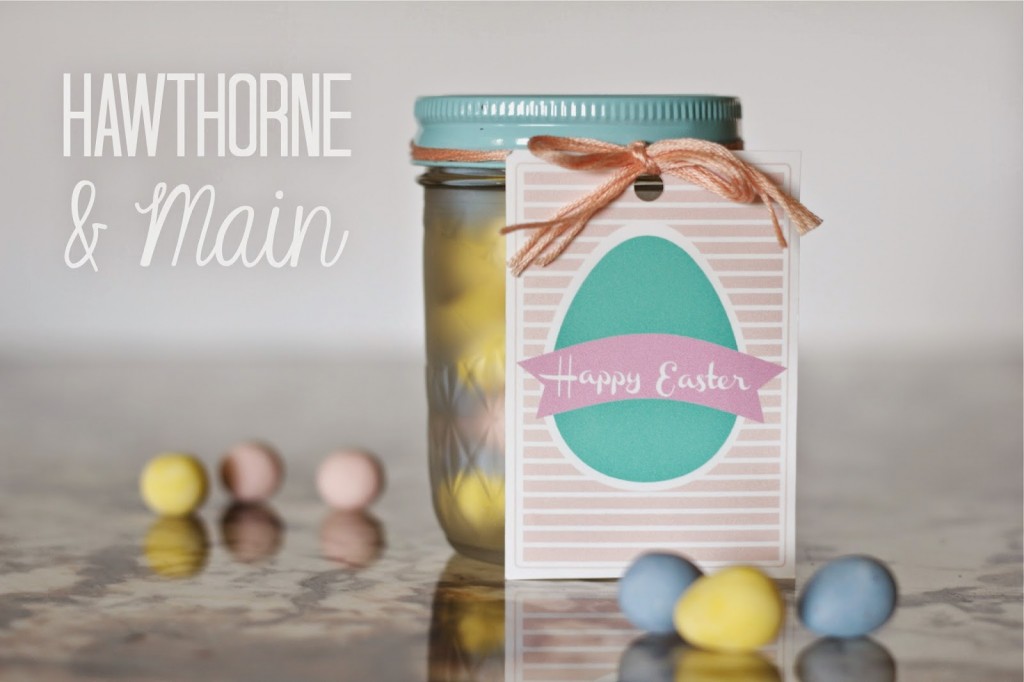 Easter is a great time of year.  Bright colors are everywhere, spring is finally starting to make its presence with warmer weather, well, here it is anyway.  Today I am going to share a simple Easter gift that comes with a FREE Easter printable.
 For my treat jar I used a regular half pint mason jar but any jar will work too.  I spray painted the lid with Krylon's Blue Ocean Breeze to give it a little bit more color.
Optional:  I used etching cream on the outside of the jar to give it a little bit of a frosted look.  I really like the way it turned out.  Follow the directions on the bottle if you have never used etching cream before.  The etching cream bottle also specifically states not for large surfaces, so etch at your own risk.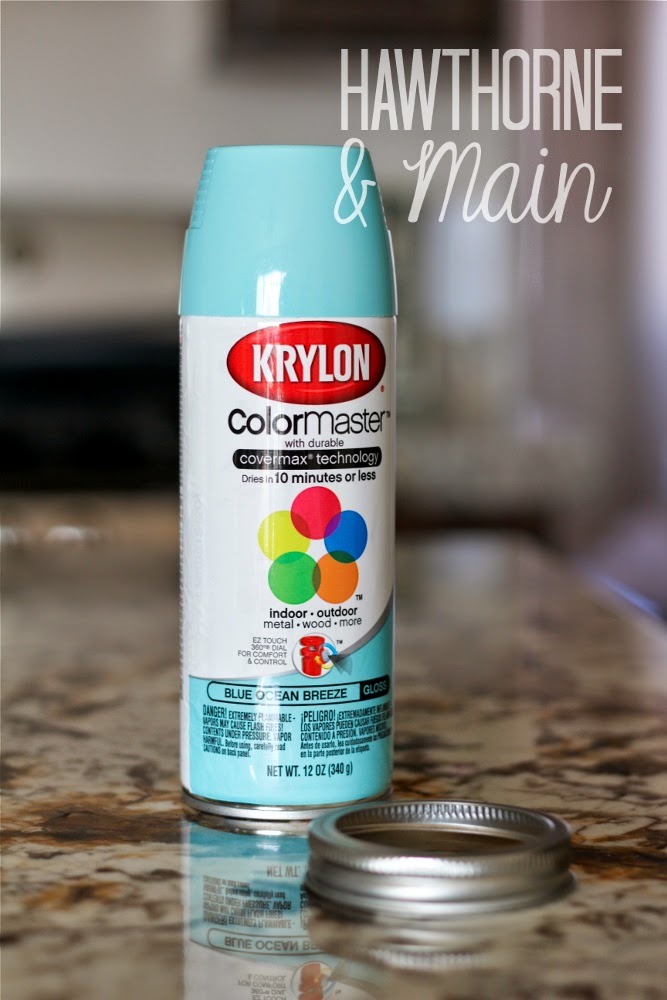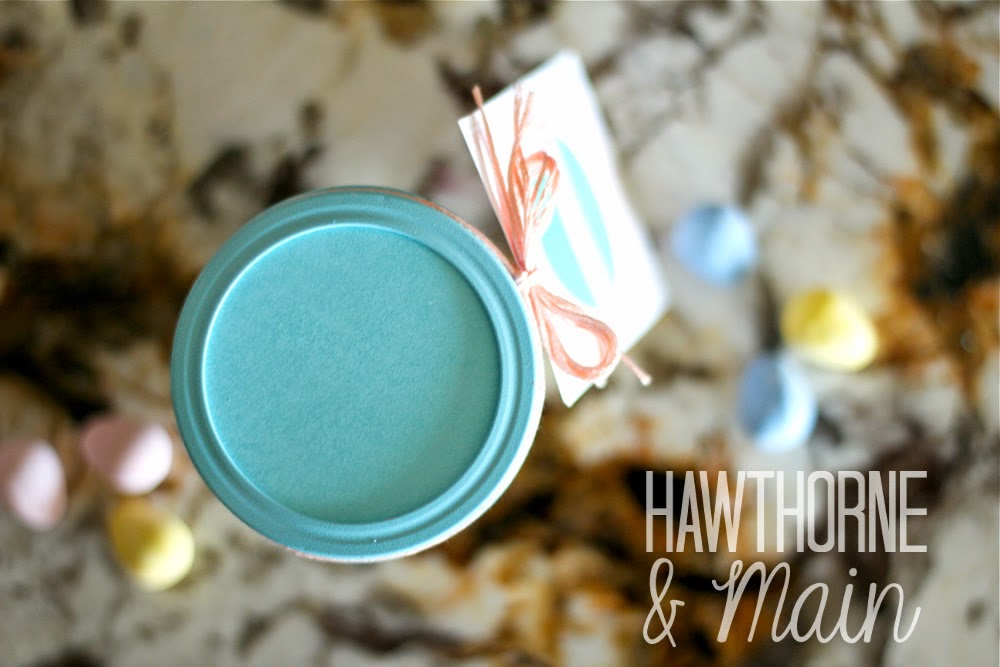 I printed out my Easter Egg gift tags and attached with some string, Voila.
To print your own copy of these Easter egg gift tags
click here
.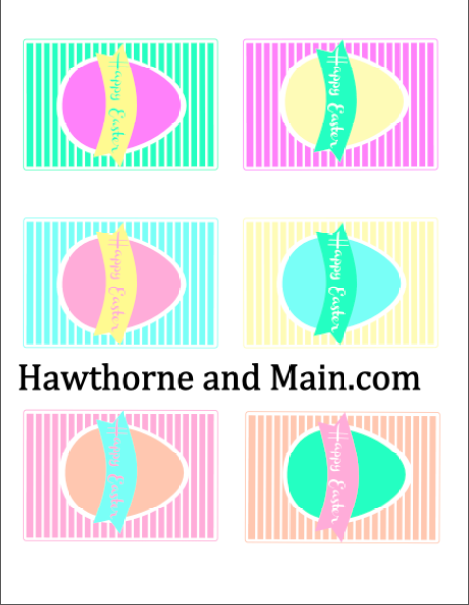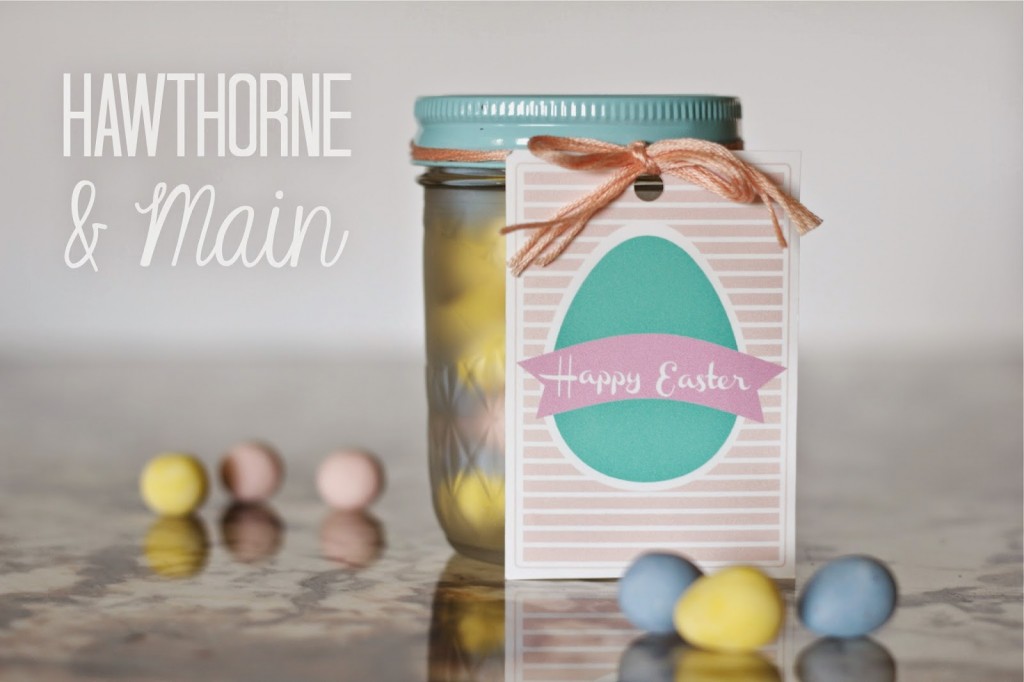 What fun Easter crafts are you working on?
Want more AWESOME ideas...Check these out too!