It's that time of year again. The craziness of the holiday season is right there on the tip our your tongue but hasn't quite started.  The cool nights and fall weather are starting to creep in.
I have always loved simple decorating, somewhere along the line with becoming a blogger and seeing all of the amazingness others come up with, I thought that I needed more and extravagant to be amazing.  I have realized that it is ok to be by myself, it is ok to be simple.
Here are a few of my favorite rooms to help us all get inspired for decorating for fall, most of these are simple and I love it! Here is my fall home inspiration.
Who says you cannot have green in your fall decor?  I love the use of the baskets on the wall to bring in natural elements.  Craft Berry Bush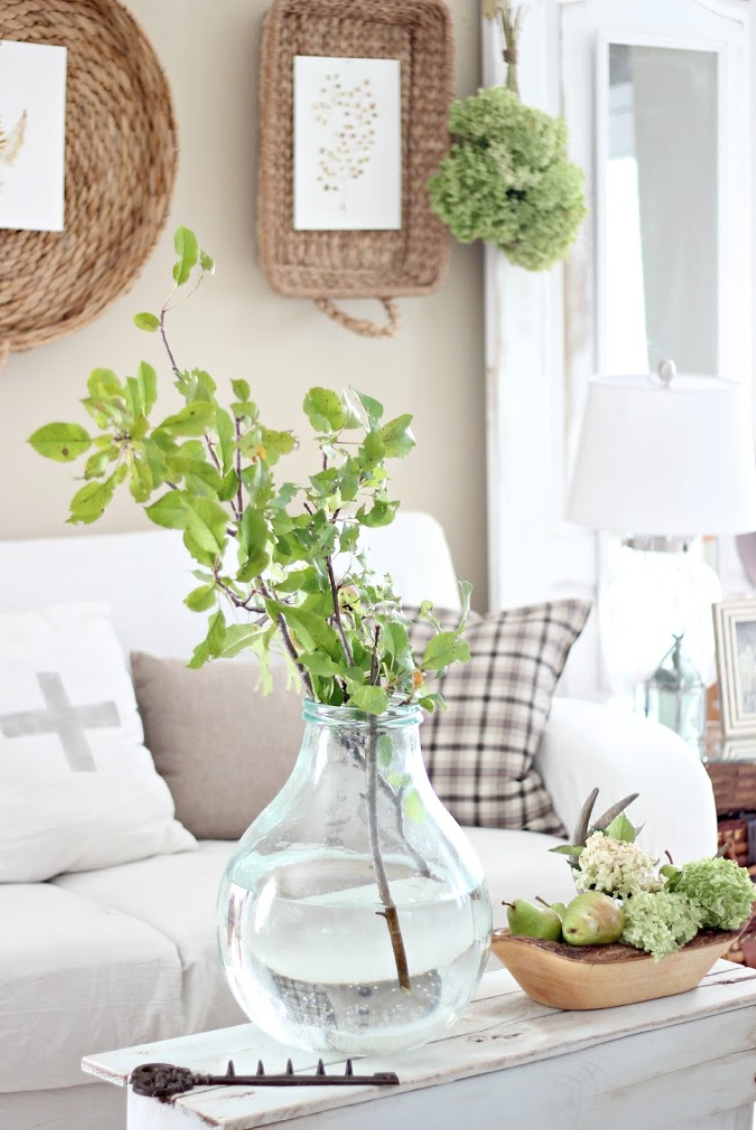 This space is so cozy and neutral. I have decided that although I like to decorate with neutrals for my large pieces I like to have accents that are colorful.  Did you notice the wonderful yellow pouf on the floor.  A perfect combination for this neutral colored palette.  Thoughts From Alice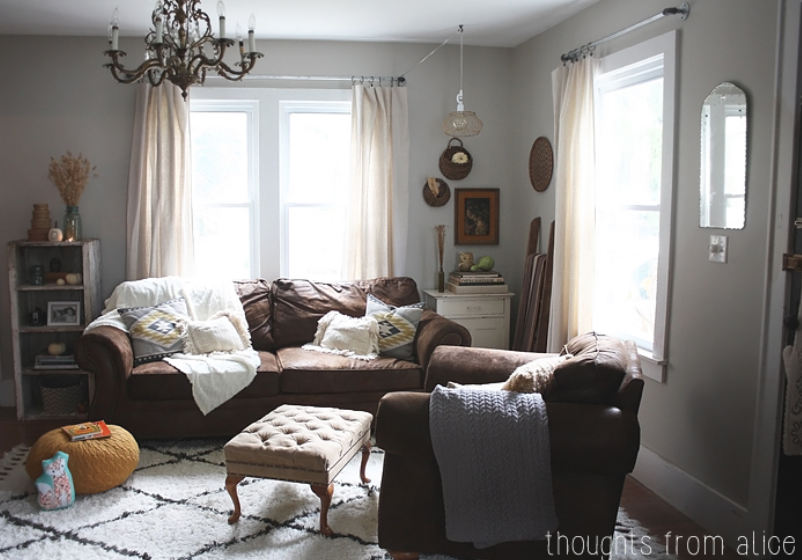 First off, isn't this just an amazing kitchen! And second don't you love that runner!? Simple can be so pretty.  I love the pop of orange on the counter along with the pumpkin.  The White Buffalo Styling Co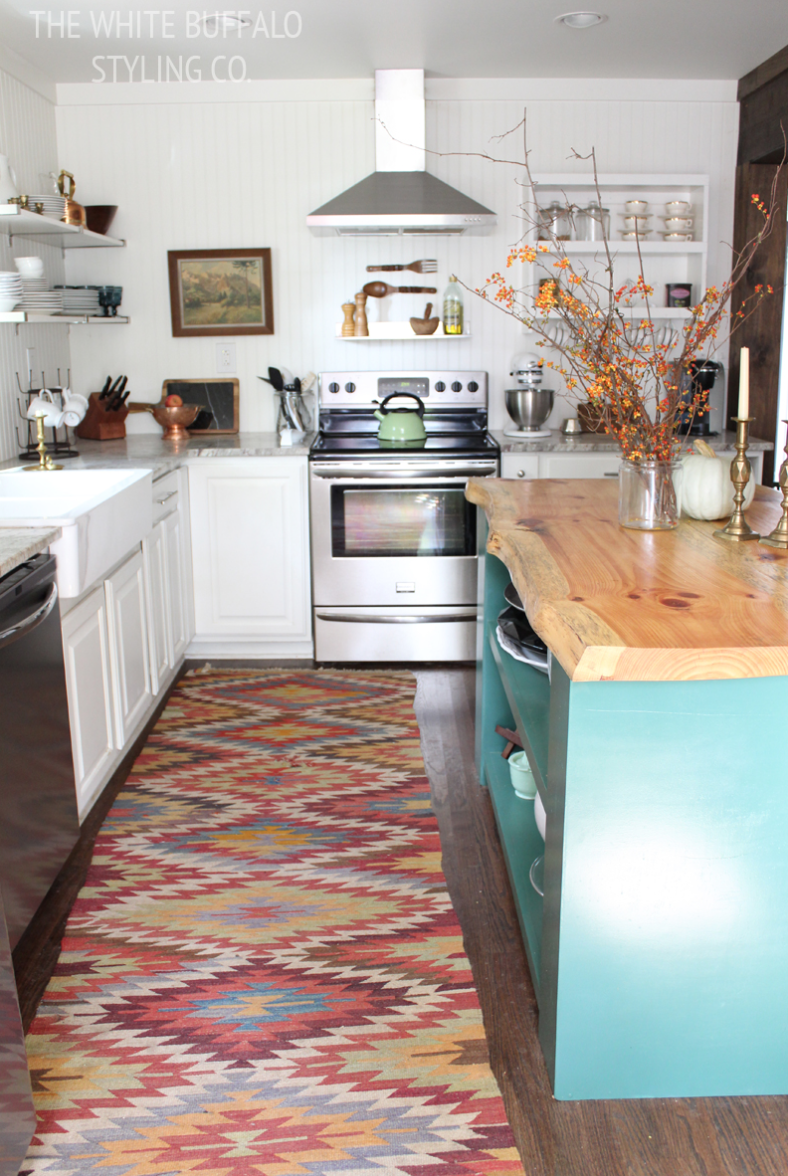 Adding a few accents here and there to bring the fall sprit is easy.  Check out this idea.  Get a glass jar and fill it with wheat grass or other similar grass   It makes the house feel cozy for sure! The Wood Grain Cottage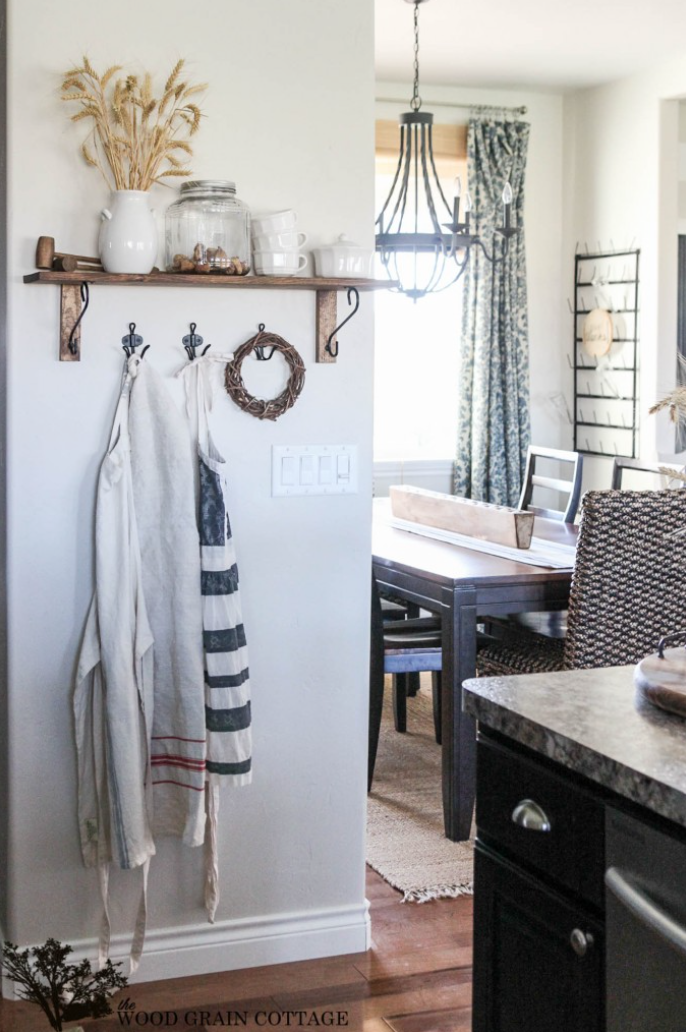 Check out this all natural mantel with, feathers, glass jars, branches, old book and pages.  All of these elements are pretty easy to find and quite inexpensive.  Craft Berry Bush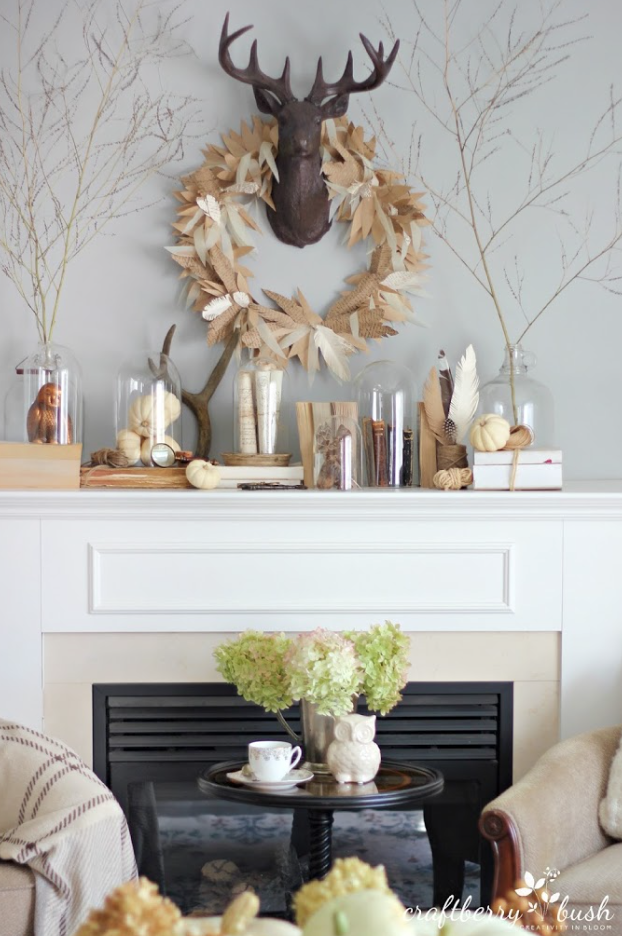 I guess since I do like color I had to throw in this amazing space.  So many bright and fun things happening here! What I love most is the pop of red and orange from the fall branches and pumpkins.  You don't have to totally change your space (although it is fun sometimes) to get the fall feeling.  Inspired by Charm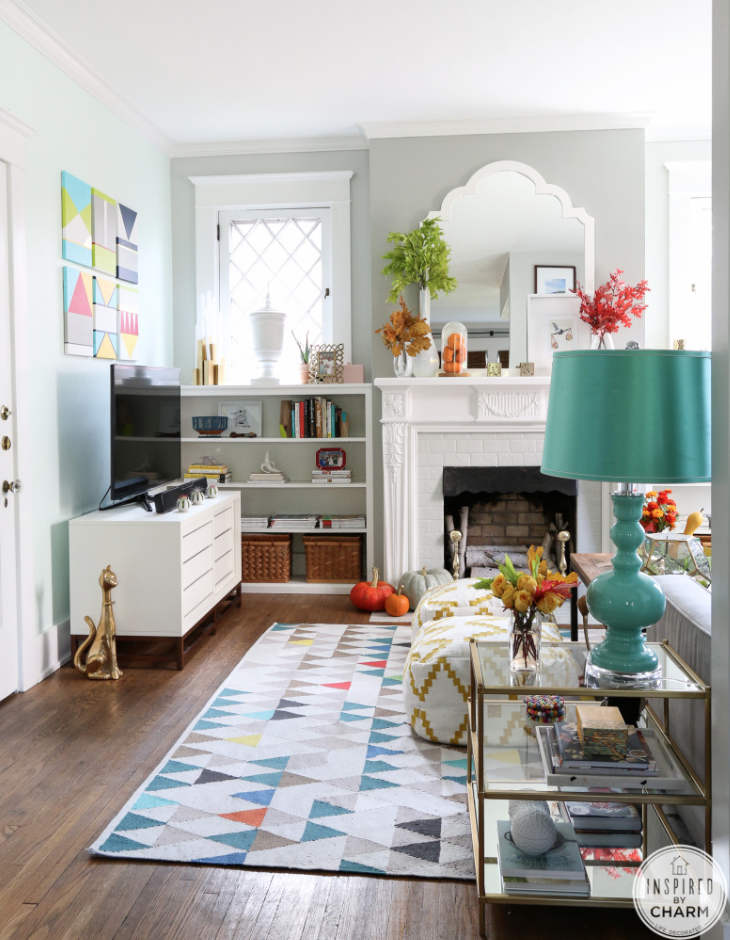 I guess I have a thing for black walls.  I am still on the fence about painting one of the walls in my house black….still thinking about it though.  Grab a wood slice and some pine cones.  An instant upgrade to fall.  Love the center piece on this table! My Fabulous Life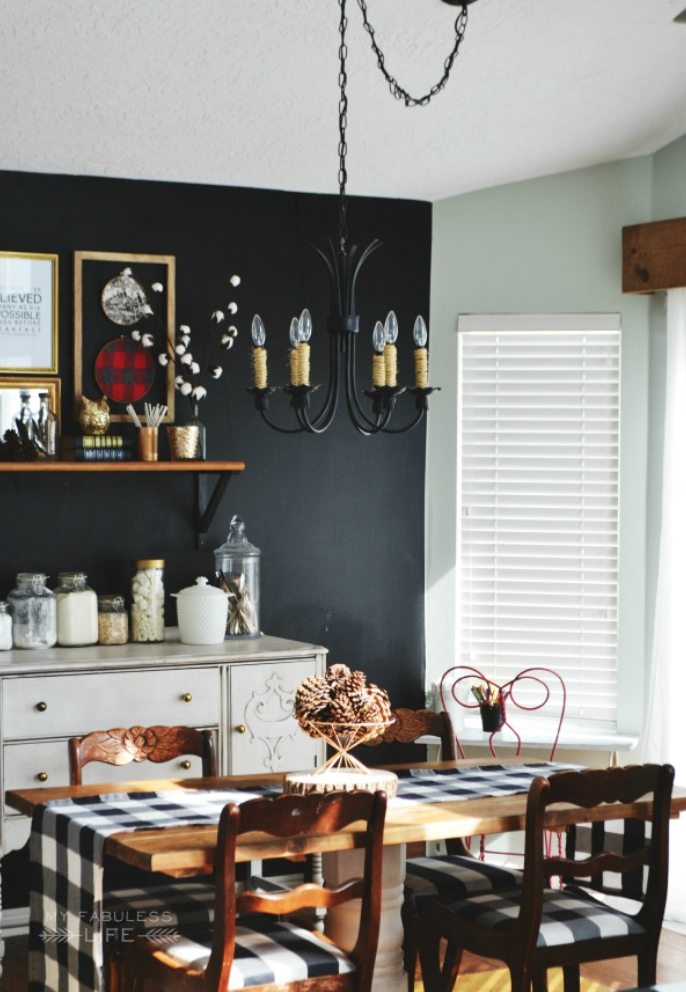 Love the pops of orange in this all white kitchen.  Since the color contrast is so bright it is easy to add just a few key pieces to make the space feel cozy and ready for fall.  In My Own Style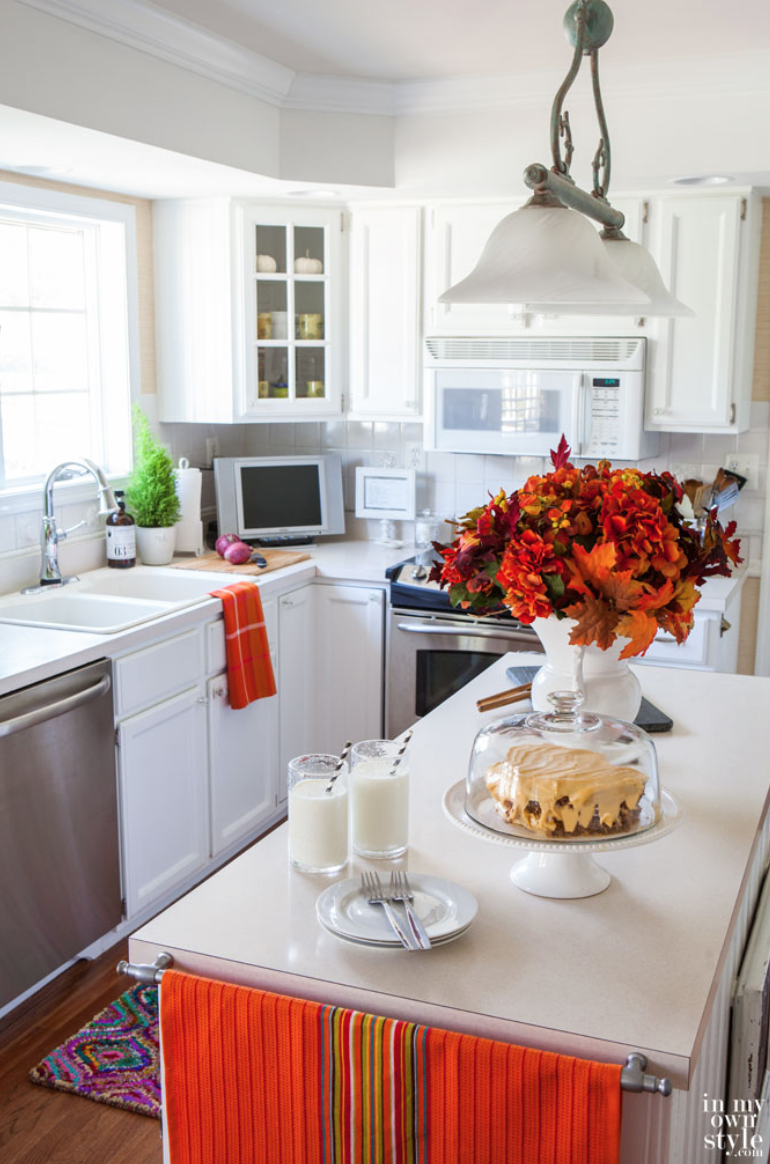 Here is another example of adding a few key elements.  I love to decorate with sunflowers.  Using sunflowers, pine cones and a few old books brings this space right up to speed with fall.  Plus, did you notice the really cool old cutting board it is all sitting on! Jeanne Oliver Designs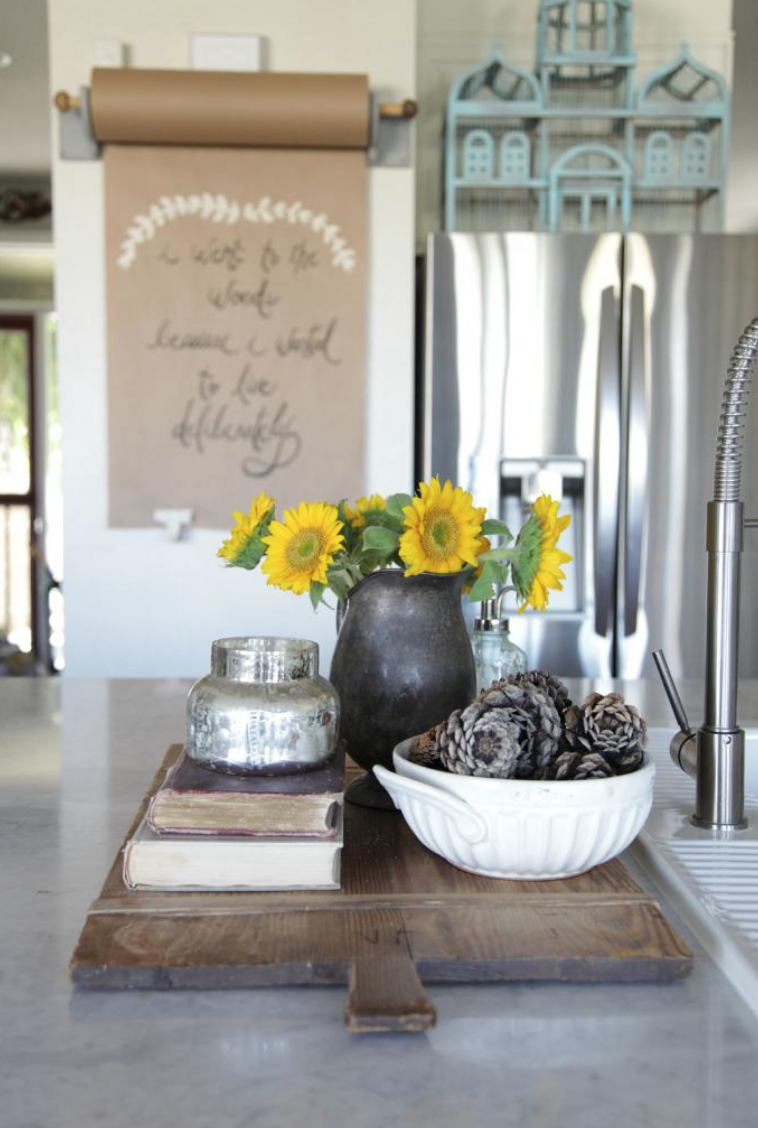 The first thing that caught my eye about this space are those floors! amazing! Then the bench, love! Grab a few pumpkins and a pretty tray to display them.  An instant upgrade to fall decor.  Simple, yet it still has an impact.  The Inspired Room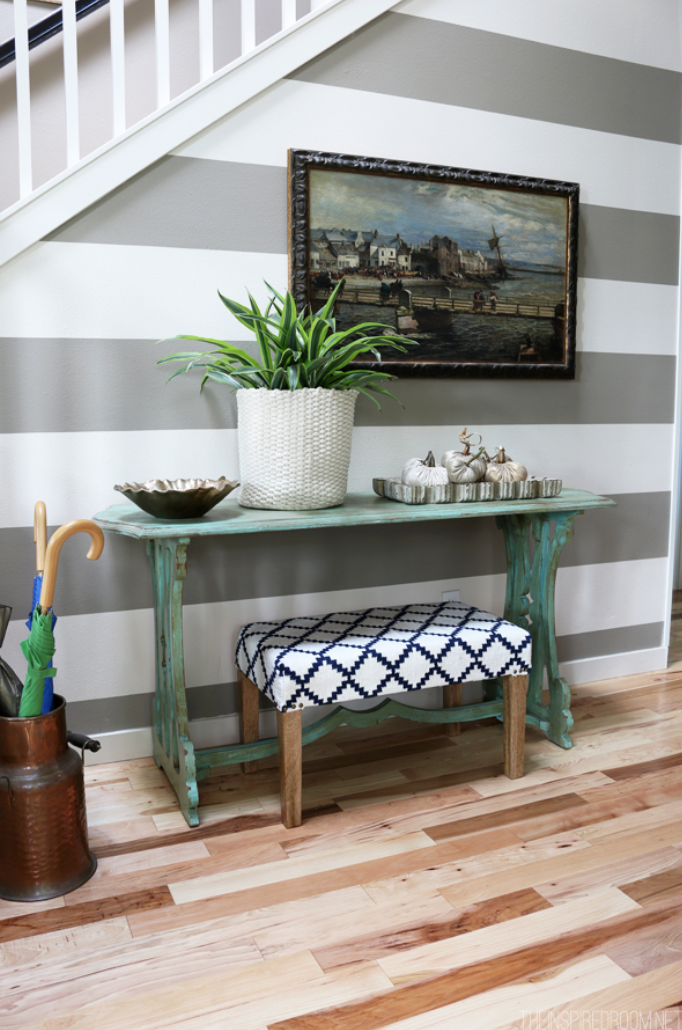 There you have some of the spaces that have been inspiring me lately. I would love to hear your thoughts on any of these! Have a great weekend~
Want more AWESOME ideas...Check these out too!