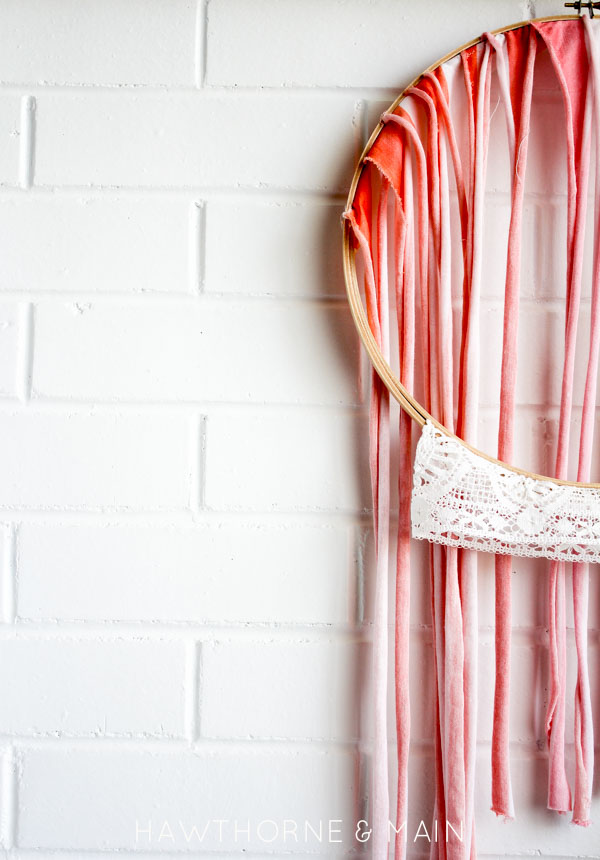 Be sure to follow us on Pinterest and Instagram to never miss a thing!!
Hello everyone! I think that I may have mentioned that I am making over Miss A's bedroom.  I posted a sneak peek of the amazing rug that I got for her new space on Instagram, I seriously lay on it and just smile!!  It is so soft and I love love love the pattern!! NO joke!
When I say that I am making over her room, I am using those words loosely.  Because, actually it was never done to begin with.  Everything in her room is thrifted, and although that probably won't change, I still have not up-cycled anything….. I had so many grand and amazing plans but life happened and now she is getting ready for a big girl room….!!
So….. I have been able to get a few wall art pieces completed for her space. I think things are working out according to my plan.  The plan that is swirling around in my head…ya know! One piece that I just finished is this eclectic dream catcher.  I am not a huge fan of girly girly stuff but I think this is the perfect mix of simple and cutesy!
I am over at Pretty Providence today sharing with you how you can make one of these too.  It can be customized to fit any space as you can choose what fabric to use and any other accents!
I hope you will stop by and say hi!!
See you soon!!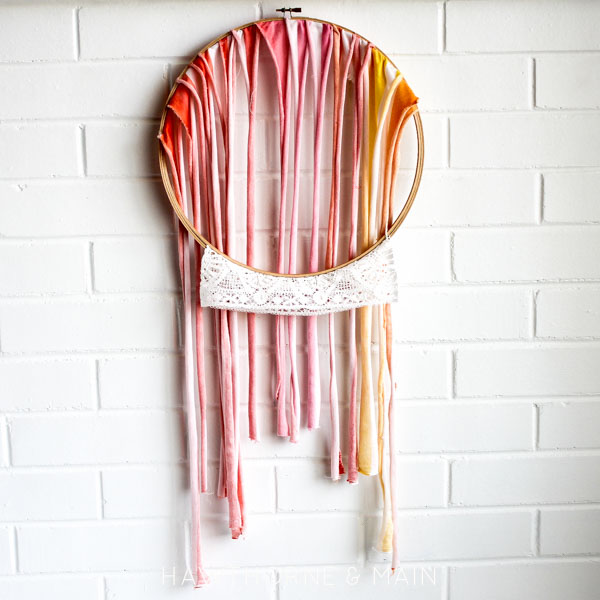 Want more AWESOME ideas...Check these out too!