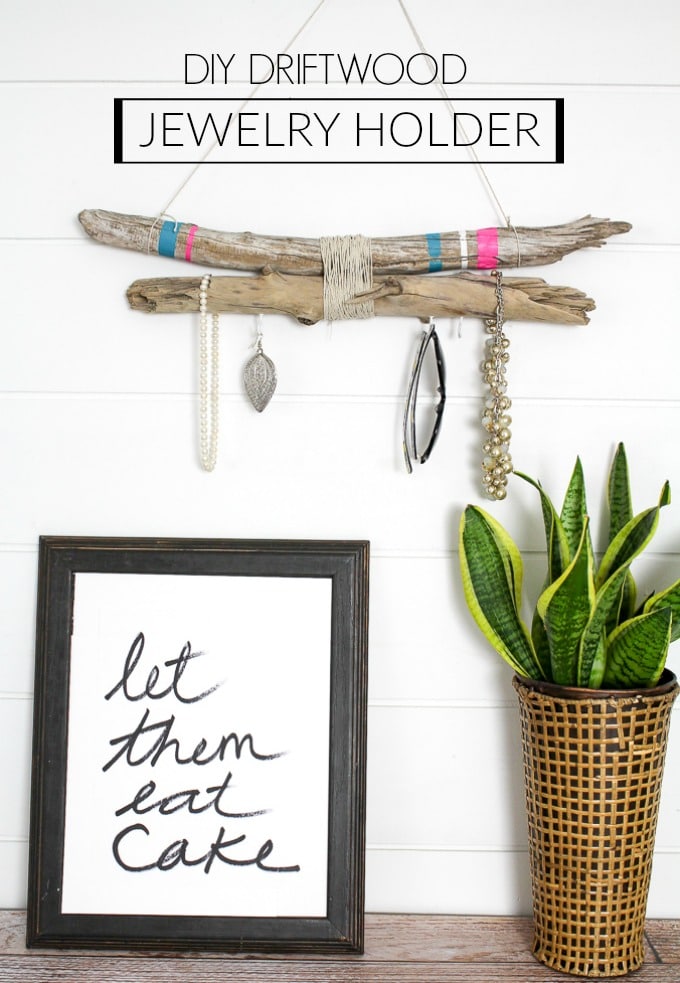 A little while ago I was up visiting my parents.  Miss A and I decided to go for a hike along the reservoir.  We took Mazie, the dog, and it was a blast.
We started our walk at the point where the mountain water feeds into the lake.  It was such a pretty day.
I was surprised to see so much drift wood floating down the river.  Out of seer curiosity of the craft possibilities I snatched up a few pieces to take home.
This wood is so smooth and worn.   It definitely has a rustic feel to it.  For my first drift wood project I decide to make this drift wood jewelry holder.  Cute and simple.  If you are interested in finding your on drift wood, find a lake, you never know what you might find.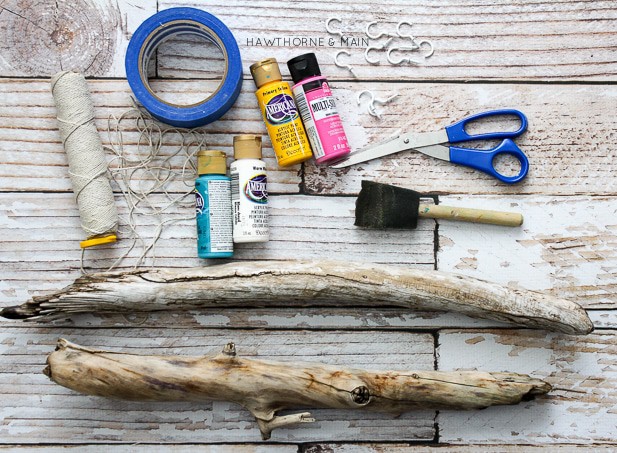 SUPPLIES:
-2 Pieces of Driftwood- (found mine at a local reservoir)
-Painters Tape
-Acrylic Paint
-Paint Brush
-String
-Scissors
-Cup Hooks-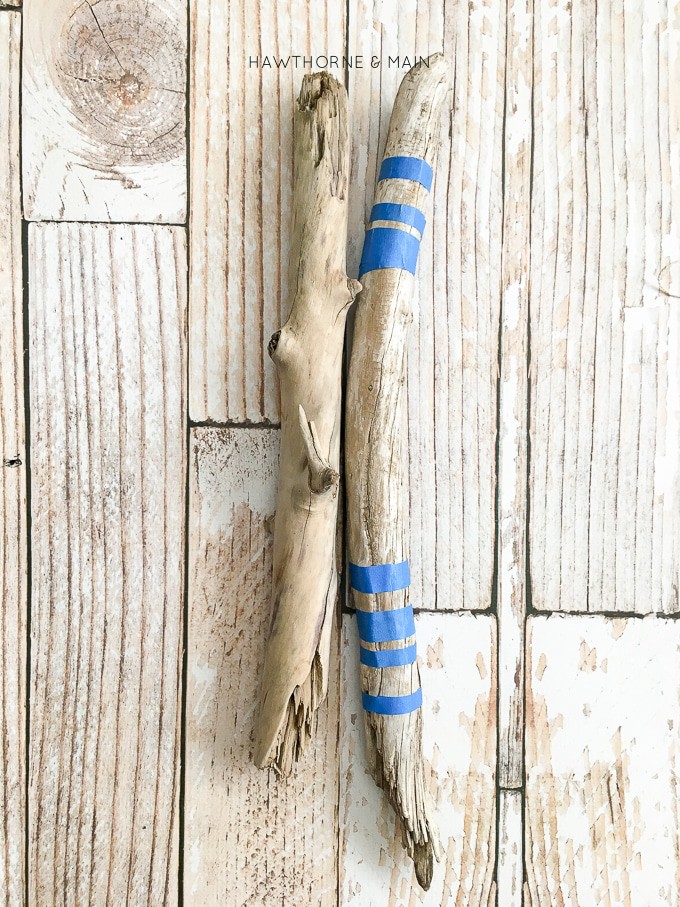 TUTORIAL:
Make sure that the wood is cleaned really well and let it dry before you start to assemble it.  Wrap  some painters tape around  the drift wood in any pattern you like.  Paint a few colors of your choice.
Pro Tip:
Make sure that the tape is pressed down very firmly.  The wood can be a little rough and bumpy.  You want to make sure that no paint bleeds under the tape.
Gently dab the paint onto the wood using a paint brush. Doing a couple of lighter coats of paint will be better than one thick coat.  After the paint is applied remove the tape and let dry.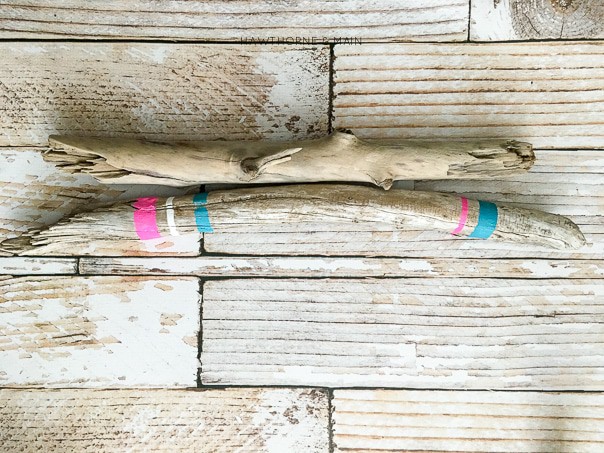 After the paint is dry, use the string to tie the two pieces of driftwood together.  Begin my making a figure 8 pattern around the two pieces of wood. This will help to secure the wood together better. Continue to wrap the string around the driftwood until you are happy with how it looks.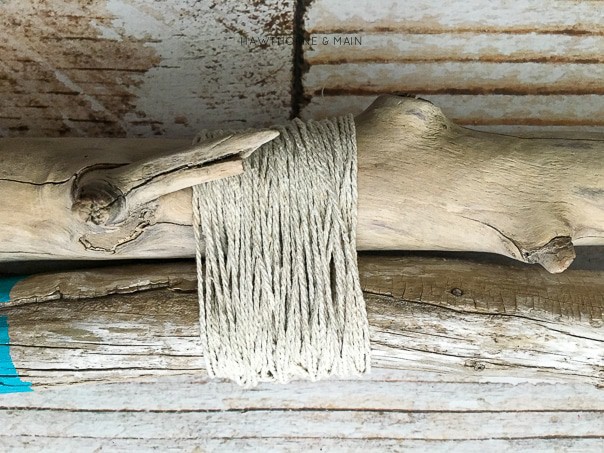 Take a couple of cup hooks and add them to the bottom of the driftwood.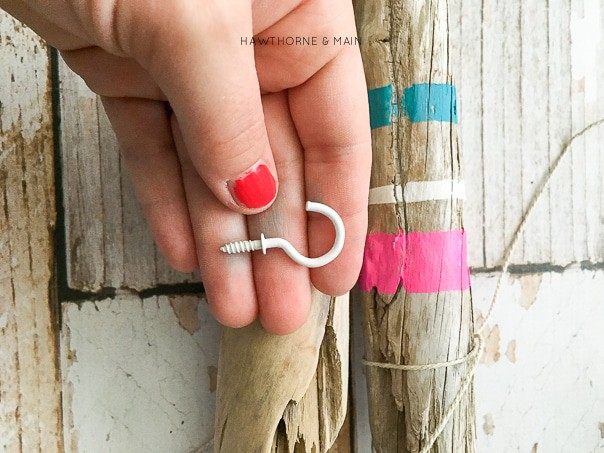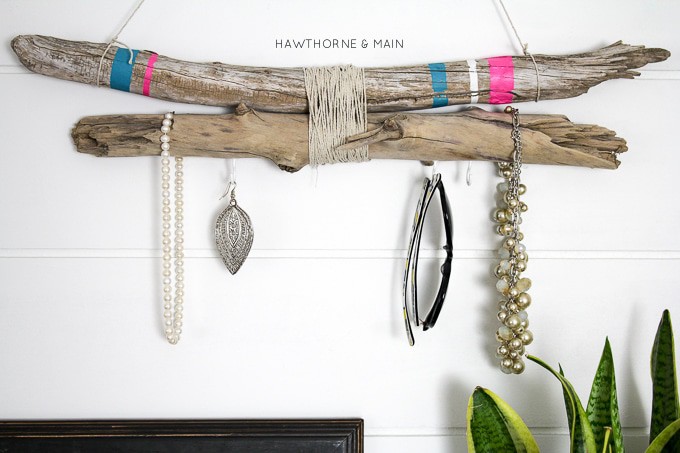 Finally tie a piece of string to the top hang your new driftwood jewelry holder.
Do you like to scavenge for fun finds? Where is the best place that you have found?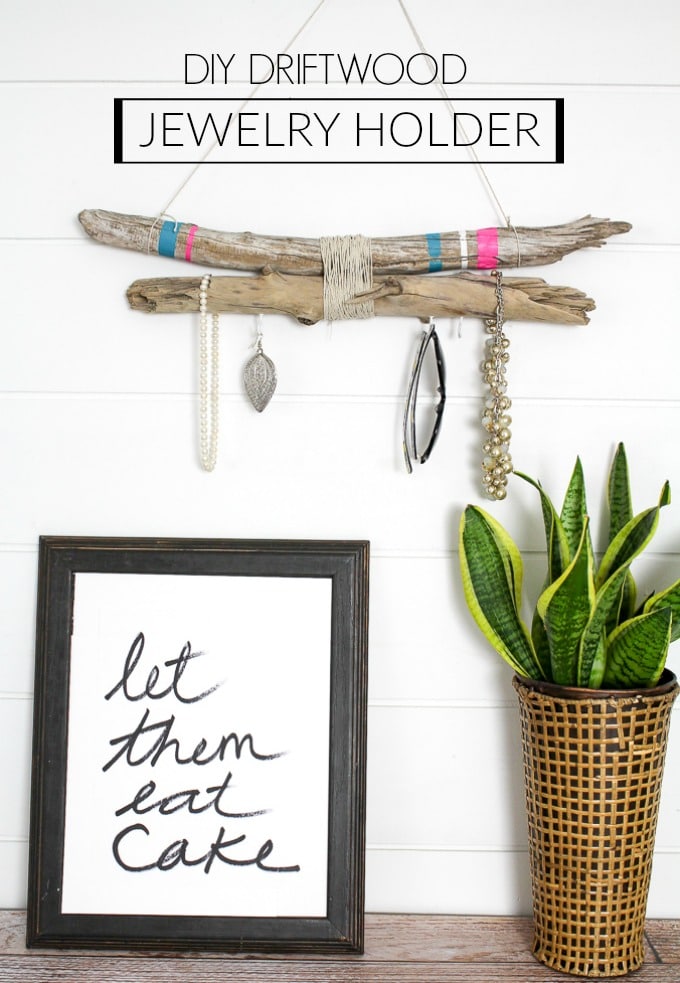 A few more ideas from Hawthorne and Main: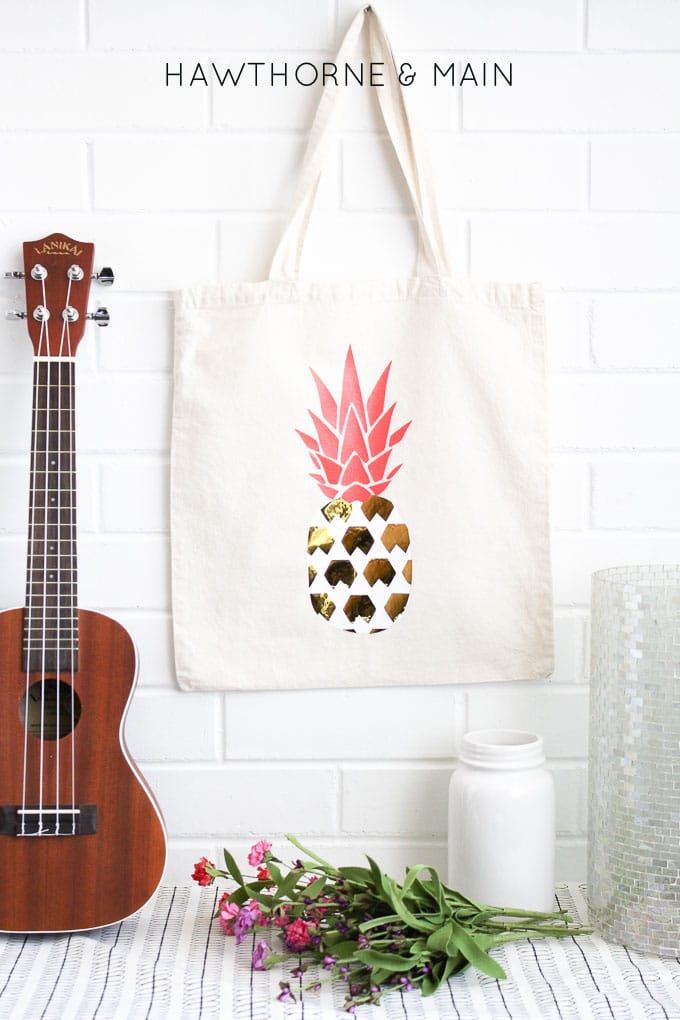 DIY Cement Flower Pot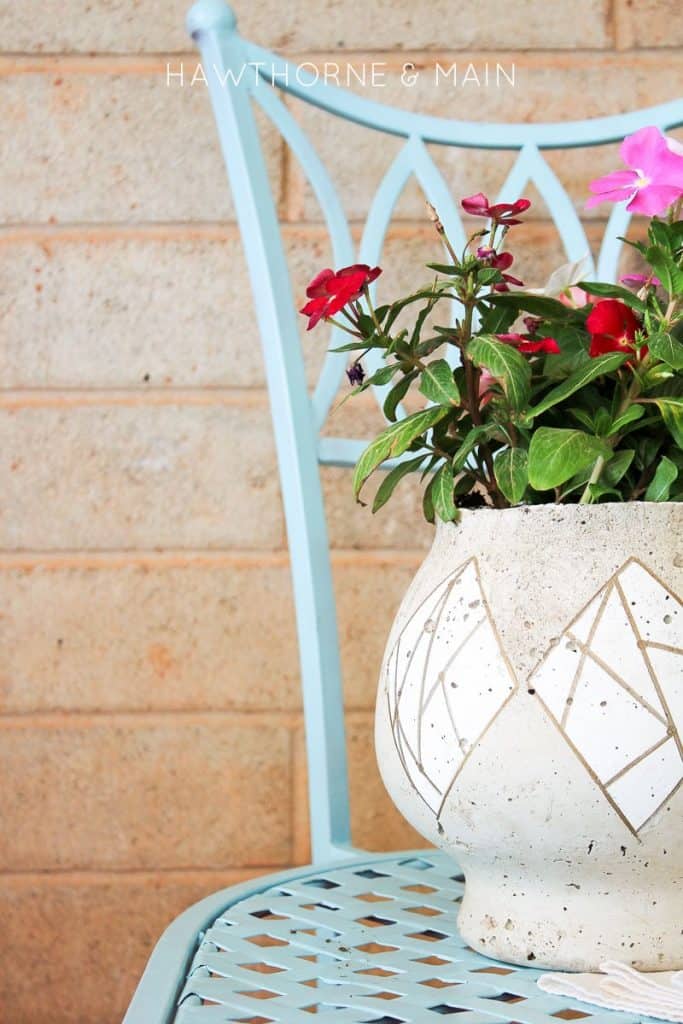 I would love to connect! You can find me on Instagram, Pinterest and Facebook.
Want more AWESOME ideas...Check these out too!