You know the old famous quote by the glamorous Coco Chanel in regards to accessories don't you….well here it is again.. "Before you leave the house look in the mirror and take one thing off."
I wish I could say that we me…
…really I do.
If I leave the house with my wedding ring on and maybe a pair of earrings (stud earrings) I am doing good.  Before there were little people to hold with little fingers that liked to pull and grab and ouch all the time….I wore more jewelry.  Not only are there little fingers to pull on the jewelry that I am wearing….
….but there are now little fingers that want to try on ALL the jewelry that I own…never to put it back again.
And so I am left with one earring here and another one there. What is a girl to do….
….I think I will take this jewelry holder and put it way up high for only big people to reach!
If you are in need of a new jewelry holder…here is one to try!
Did you hear about the Pantone color of the year for 2017
I was skeptical but decided to give it a try.  I went to home depot and grabbed a color match in Behr paint the color is called New Shoot
I was happy that when paired with a pale pink it looks pretty darn cute…what do you think?!
Check out the video tutorial for this DIY jewelry holder: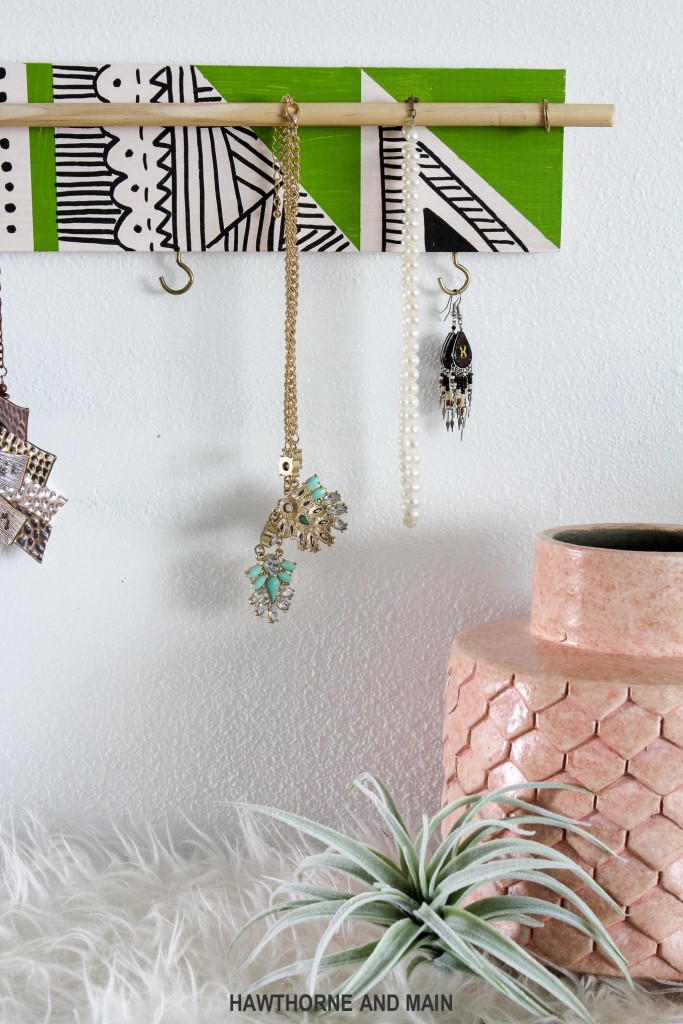 SUPPLIES:
wood
paint brush
paint
painters tape
wood dowel
sharpie paint marker
hooks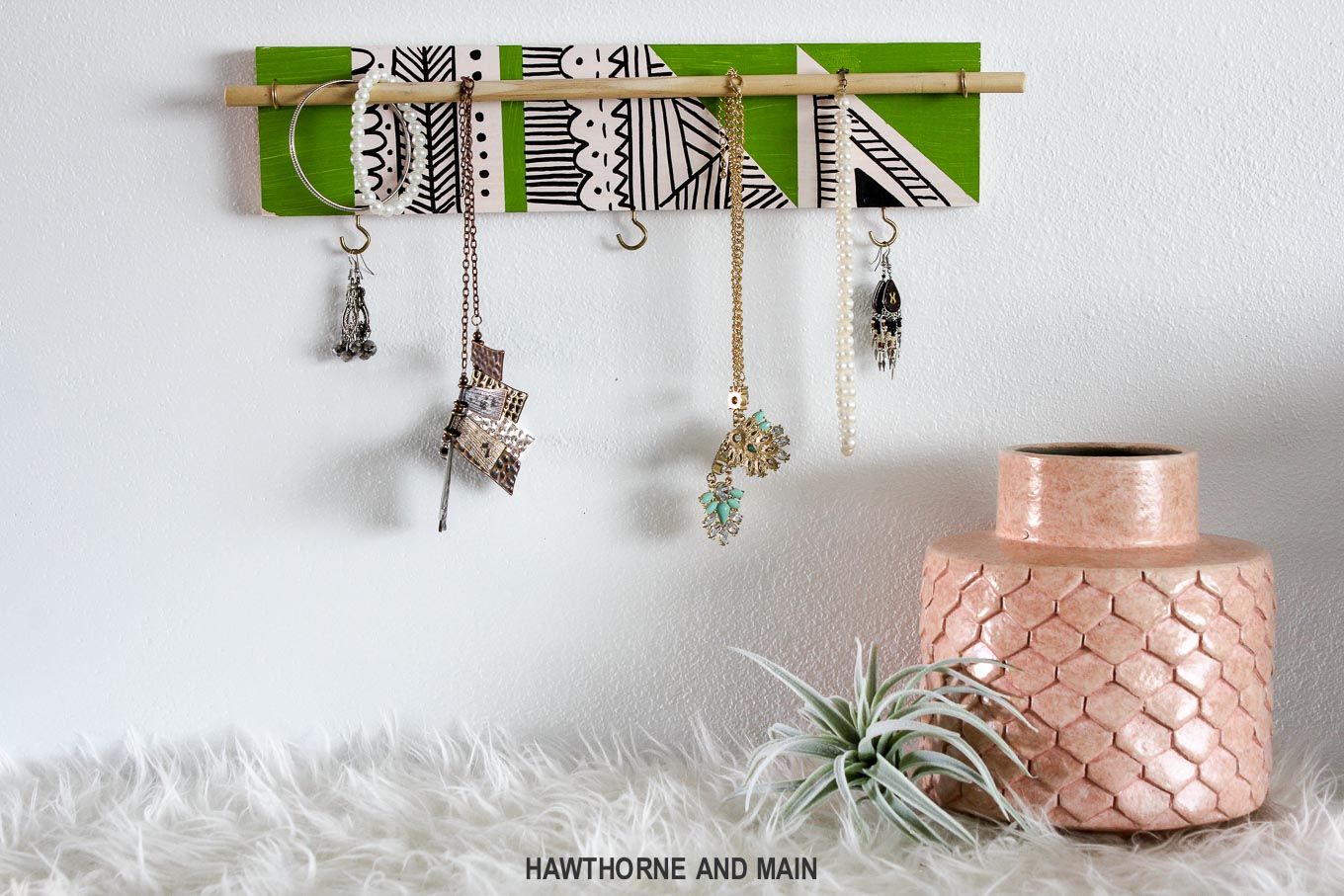 TUTORIAL:
Paint the entire piece of wood with pale pink paint. I used some leftover from another project.  After the paint has dried apply the painters tape in a geometric pattern.  It doesn't need to be perfect.
Paint on the green New Shoot paint.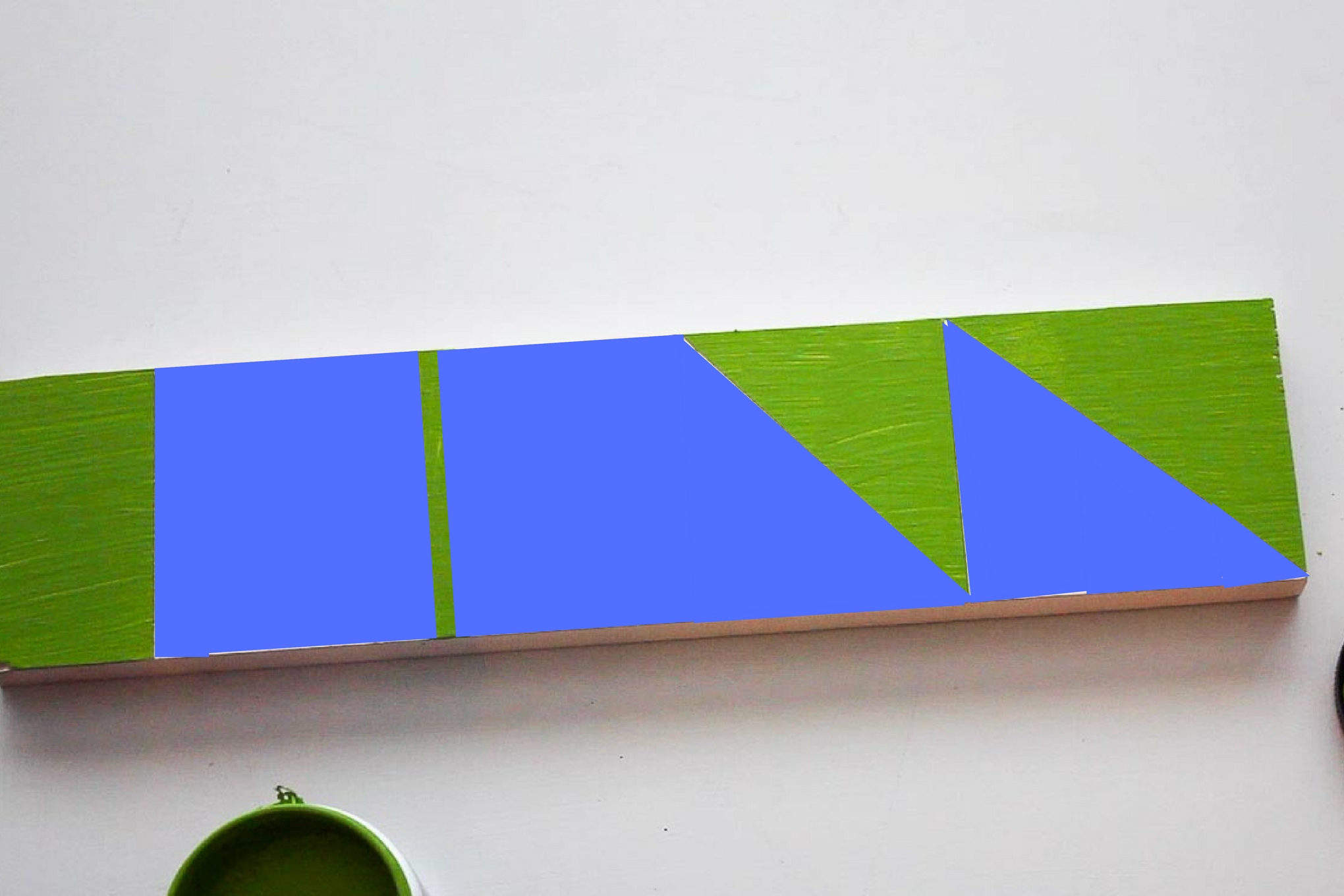 Pull off the painter's tape immediately after you are finished painting. Let the paint dry completely before moving on.
Using the sharpie paint pen add some geometric details and tribal art to it. Get creative and just have fun with it.
Secure your hooks and insert the dowel.
One day I hope and aspire to be like Coco and be able to wear enough jewelry to "take one thing off" before I leave the house….for now having my jewelry organized is as good as it gets!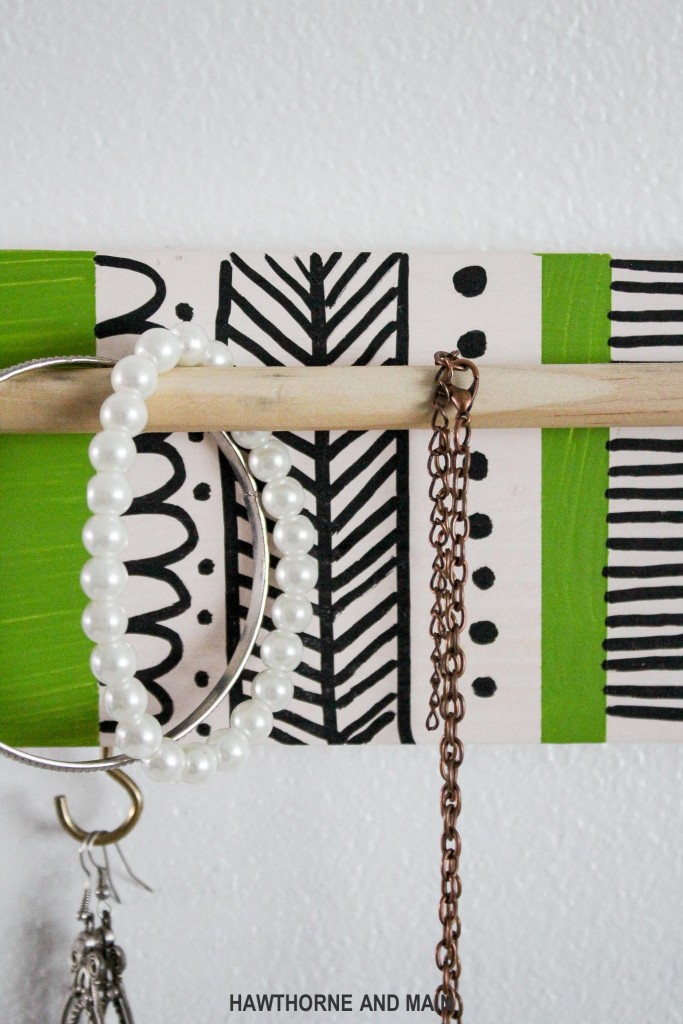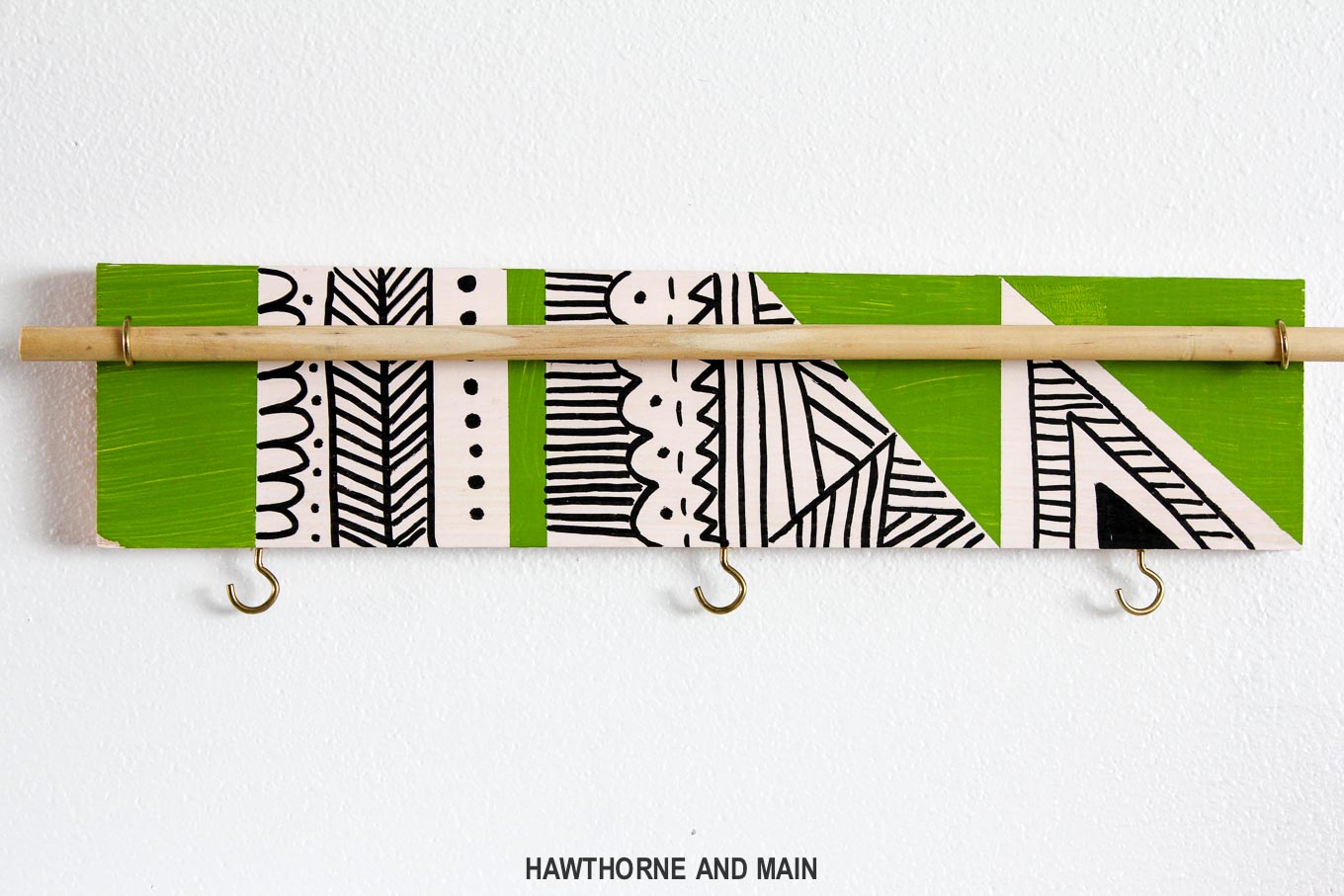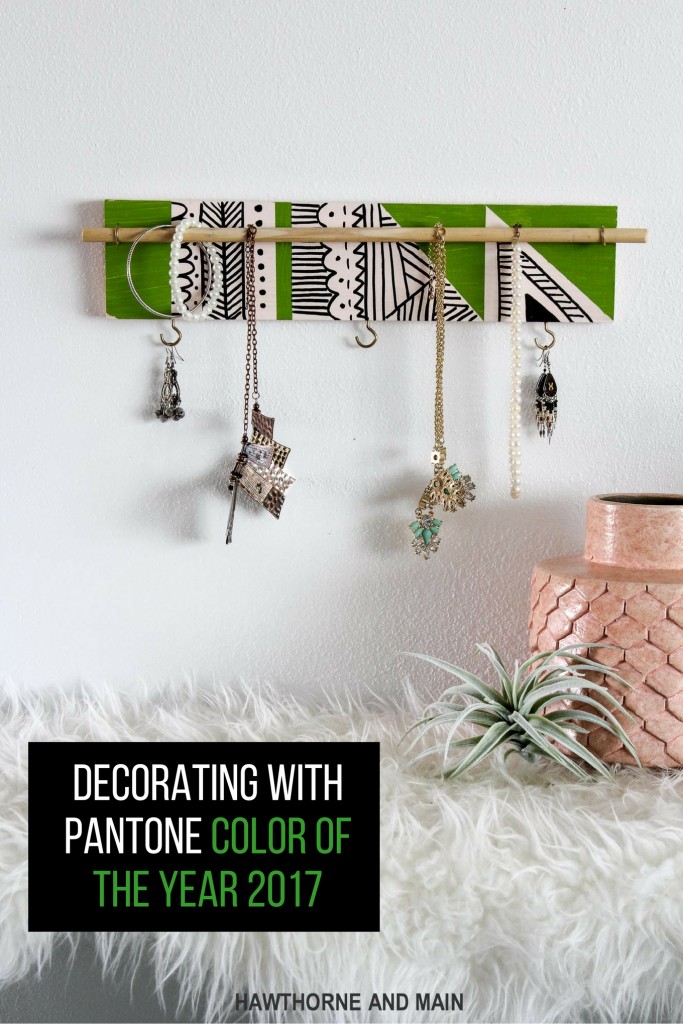 Want more AWESOME ideas...Check these out too!