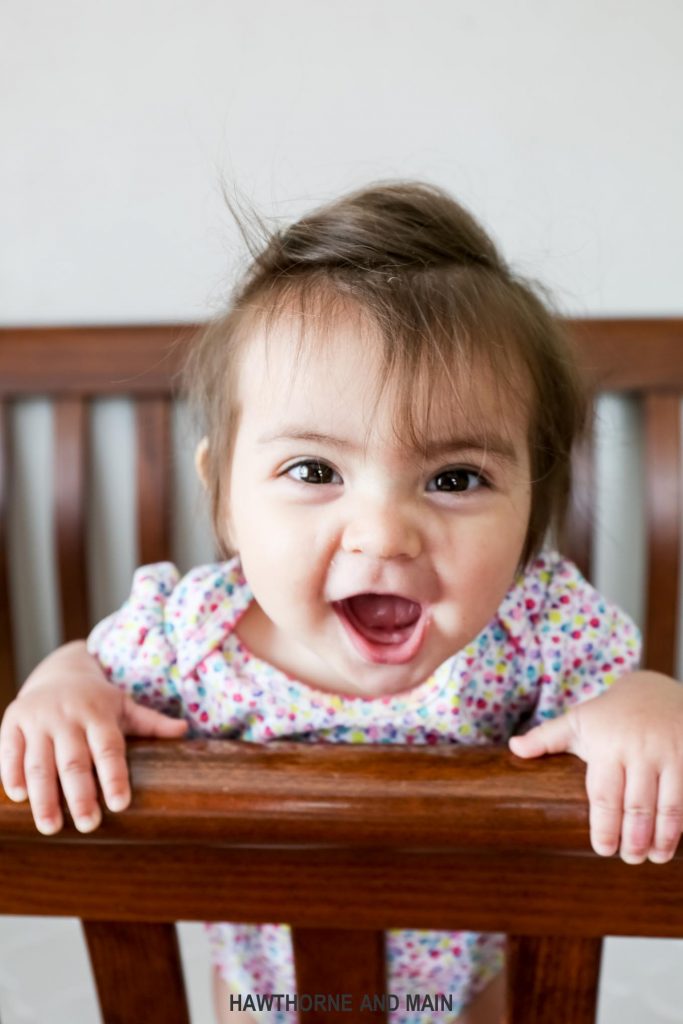 This post is in collaboration with Newton Baby. All opinions of soft breathable…and totally awesome mattress are my own.  See my disclosure for more info.
It all started the other day.  Jada was happy one moment and sad the next.  Very very sad. I tried giving her her binky…I tried some milk….I tried rocking her…she didn't want any of it.  I didn't think she was sick…it was just a very sad cry that sounded like she was hurting…the thought came to me TEETHING! At almost one year she still doesn't have any teeth!
I politely said to her…"I thought we were past all of this newborn crying…I thought we were onto bigger and better things….like sleeping through the night…"
This is the response I got….hhhmmm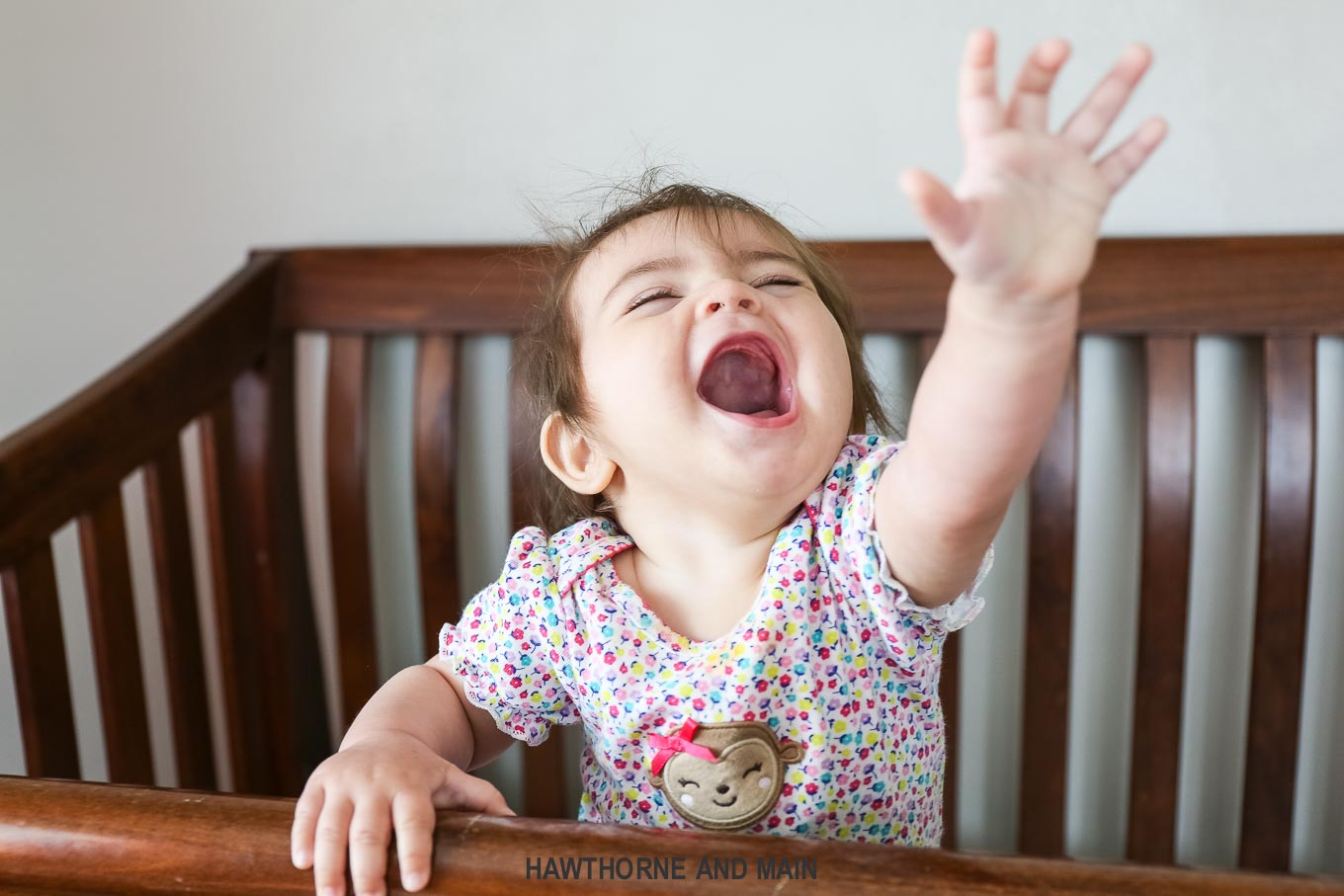 And then I kindly asked her…."how long are we going to have to go through the teething thing…are they all going to come at once, or is this thing going to drag out"?
This is all she had to say.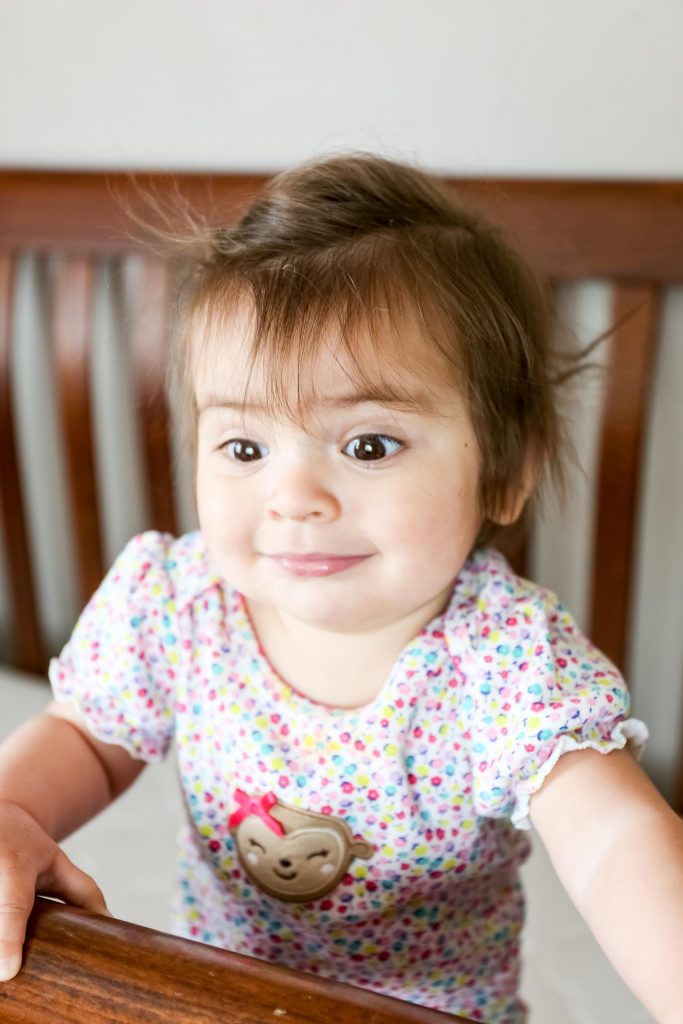 In an effort to make her teething experience a little less painful and hopefully help any littles in your life…here are my top tips on how to help a teething baby.
1- DON'T GET FRUSTRATED:
Your baby has not reverted back to some old bad sleeping habit from infancy. This is a phase…a phase of getting teeth.  It's rough… don't make the situation worse by getting upset.  Children can sense tension and will reflect it right back at you. Deep breaths…and maybe some chocolate is in order.
2- GET ACTIVE: 
When baby is awake and happy…get them active. Play hard so that when it does come time for bed, they are more apt to crash out.  It's hard to put a cranky baby to bed when she isn't quite tired enough.  With her teeth hurting she will fight it even more. Get on the floor with them, at their level, and play!
3-TEETHING TABLETS/GELS:
Homeopathic teething tablets and gel are another soothing option. They have helped both of our girls when the pain is at its worst.  This is a personal choice that every parent needs to make. Be sure to consult your doctor before use.
 4- CHEW TOYS: 
Soft and hard chew toys can help sooth baby's gums. We have found that Jada likes to chew on silicone spatulas.    It doesn't necessarily need to be a toy specifically for teething.  Find a safe object that your baby can really chew on and massage the sore gums.
5-MEDICATION ADVIL/TYLENOL:
When things get really bad there are over-the-counter pain relievers. We typically reserve this for use at night when baby has had a particularly rough day. This helps the baby get to bed easier and sleep better. Again, this is a personal choice that every parent needs to make. Be sure to consult your doctor before use.
6- ESSENTAIL OILS
If you use essential oils, there are some that can help with calming baby.  Lavender and camomile are both good options.  Be sure to check on dosage for babies.
7- REST:
Try to help baby get enough sleep.  This might mean rocking longer and more frequently.   Usually they are not going to be sleeping well at night so it's important  that you limit day trips so baby can get as much rest during the day.  Having a soft comfortable mattress to lay her head will also help baby sleep better.
We have been using a hand-me-down mattress for both girls…not exactly ideal.   When Newton reached out to us to try their new Wovenaire crib mattress, I knew it would help Jada sleep better…especially during the teething process.
Their mattress is actually 100% washable...the mattress and cover is washable….what?!
The Newton Wovenaire is made of 90% air and 10% food-grade polymer.  It has the comfort and support like other mattresses but no risk of chemicals leaching into the air…and it's 100% recyclable.  Kind of awesome!
Here is a close up of what the mattress loos like with the cover off.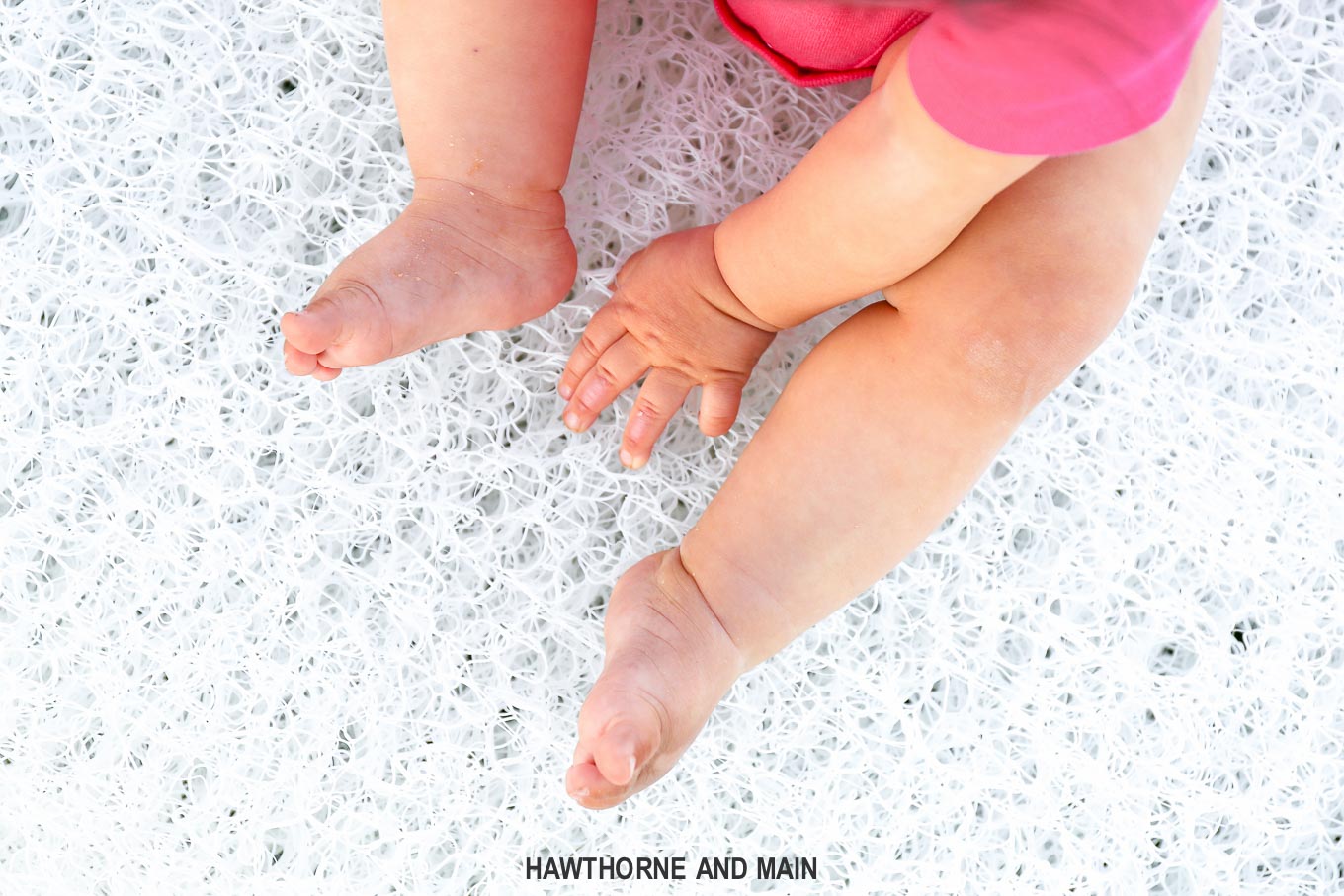 The mattress comes with a breathable comfy mattress cover.  Jada approves.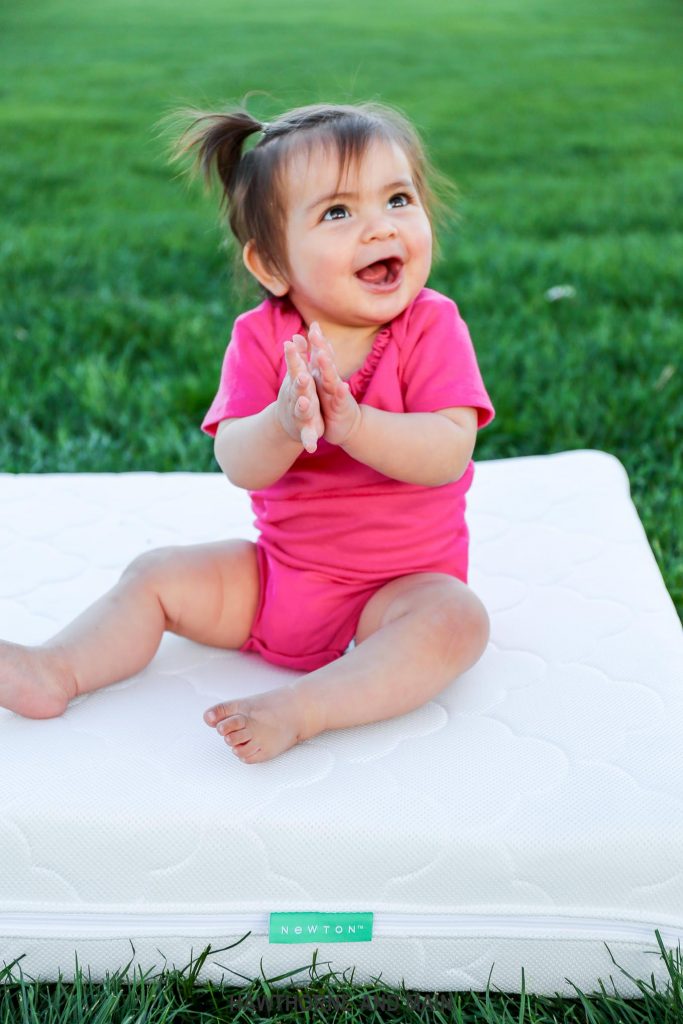 Looking forward to getting our happy, well rested baby back…with a few teeth along the way!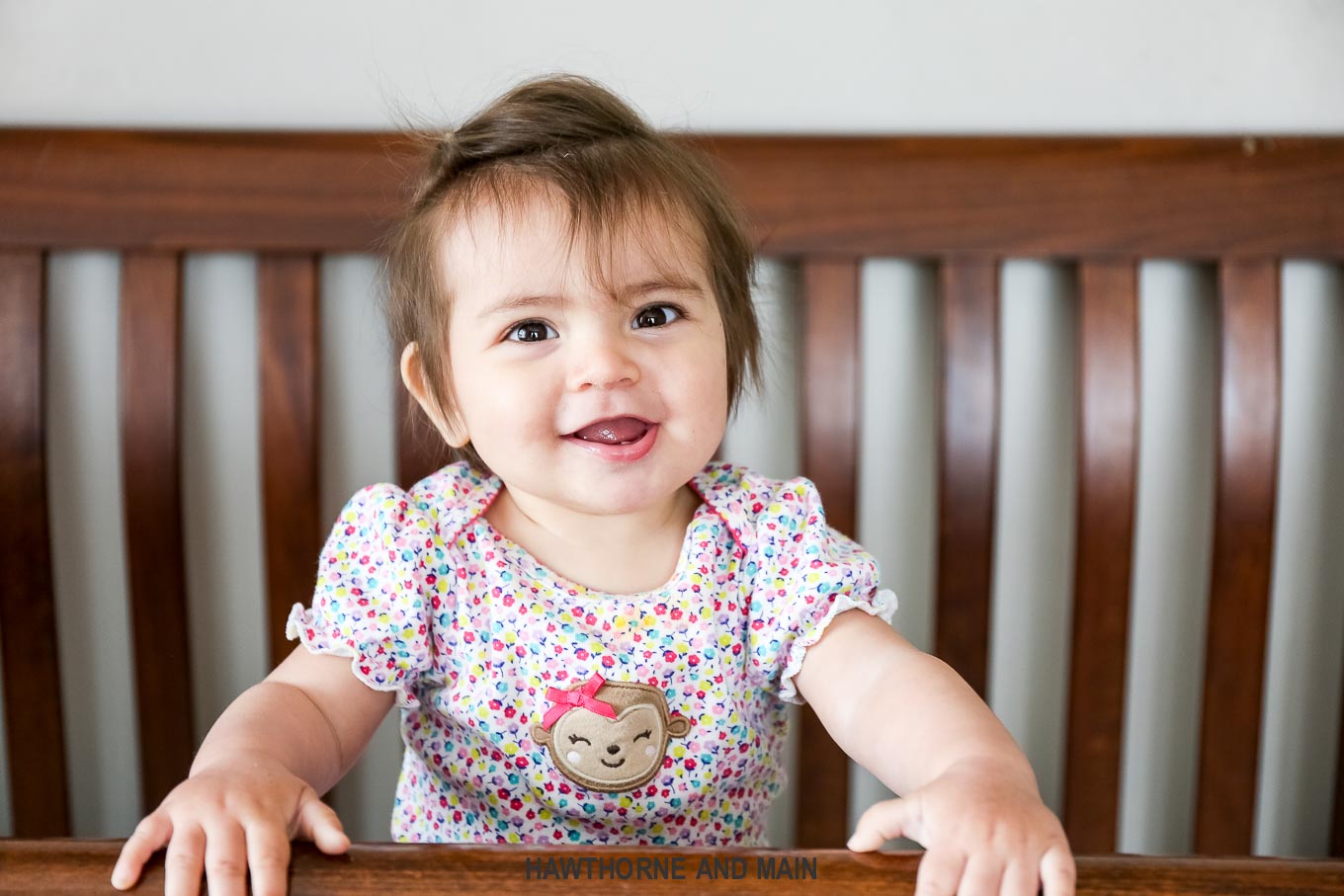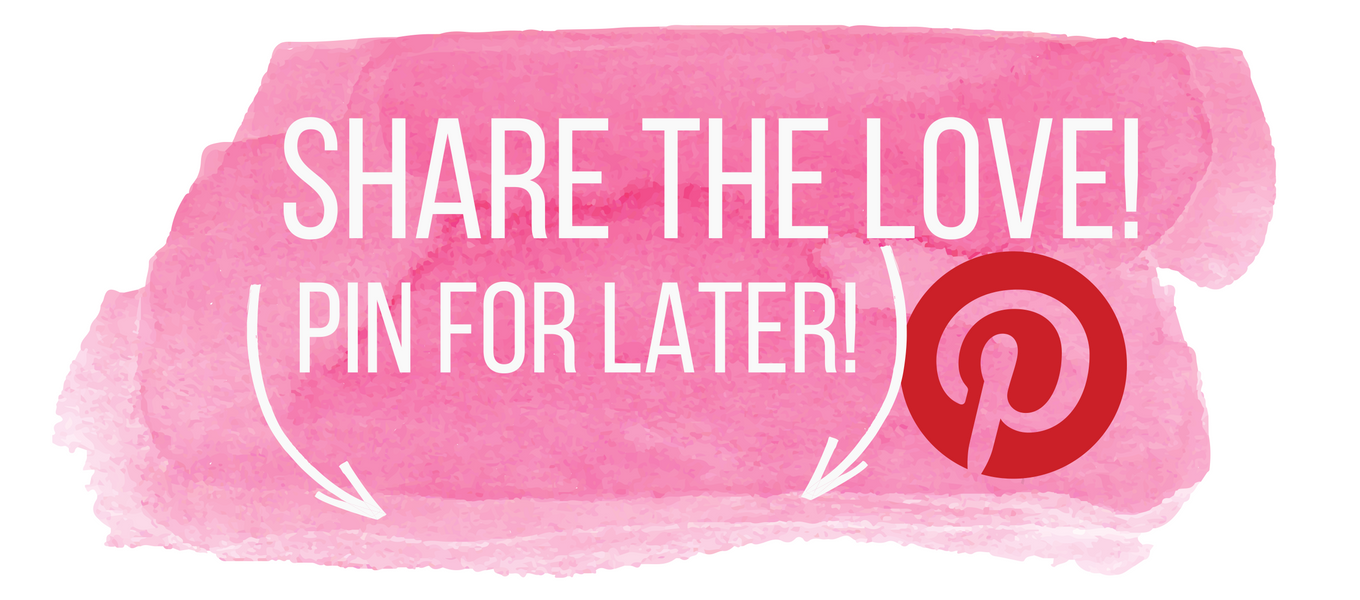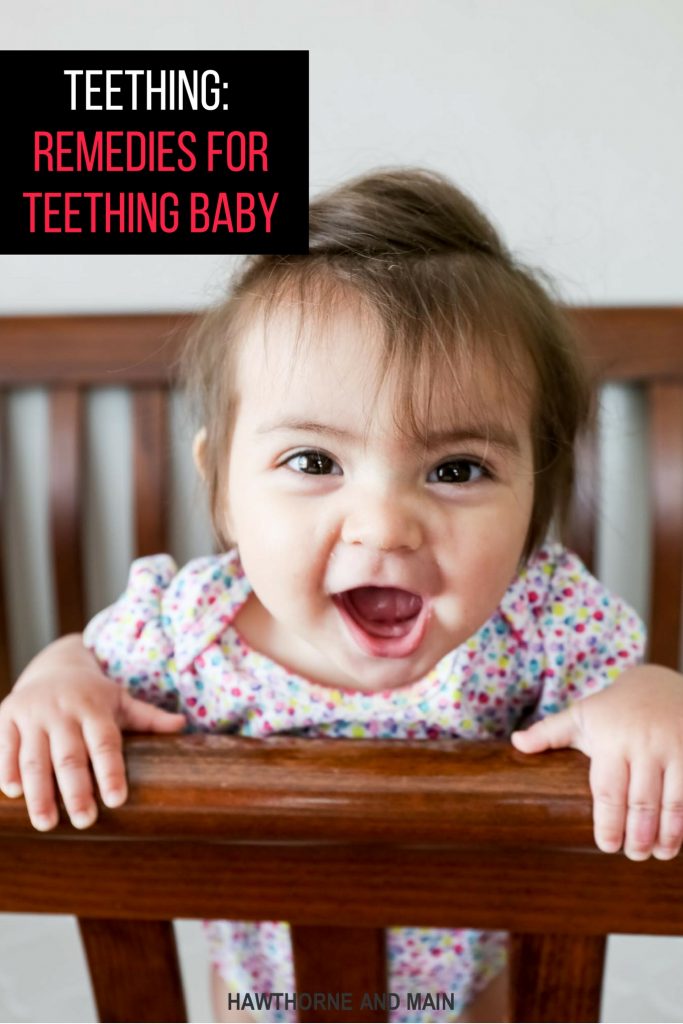 Want more AWESOME ideas...Check these out too!