Last month I attended a blog conference…alone….half way across the country.
Let me say that again….alone!
Growing up I was the girl who always had to have a friend come with me to the bathroom.  The girl who felt like running out of the school assembly if I had to sit alone. I think I can confidently say that I was uncomfortable being alone.  Is anyone else like that?  I hate it.
As I have gotten older it has become easier to just be by myself but it's still a challenge.
The conference was amazing.  I took a lot of deep breaths and with multiple bathroom-mirror-pep-talks, I got through the weekend triumphantly.
I have said this before, I love to craft. I think it's ingrained in my DNA, haha.
I thought it would be fun to attach a small homemade craft to my business cards to give out at the conference.  These DIY concrete keychains are so easy and they make great gifts too!
SUPPLIES:
–Concretet 
–Silicone Mold
–Screw Eyes
-Plastic Cut
-Plastic Spoon
-Water
–Key Rings
-Tooth picks
TUTORIAL:
Add about 1/2 to 1 cup of concrete to a plastic cup.  Add a little bit amount of water at a time and stir until you get a thick pourable mixture.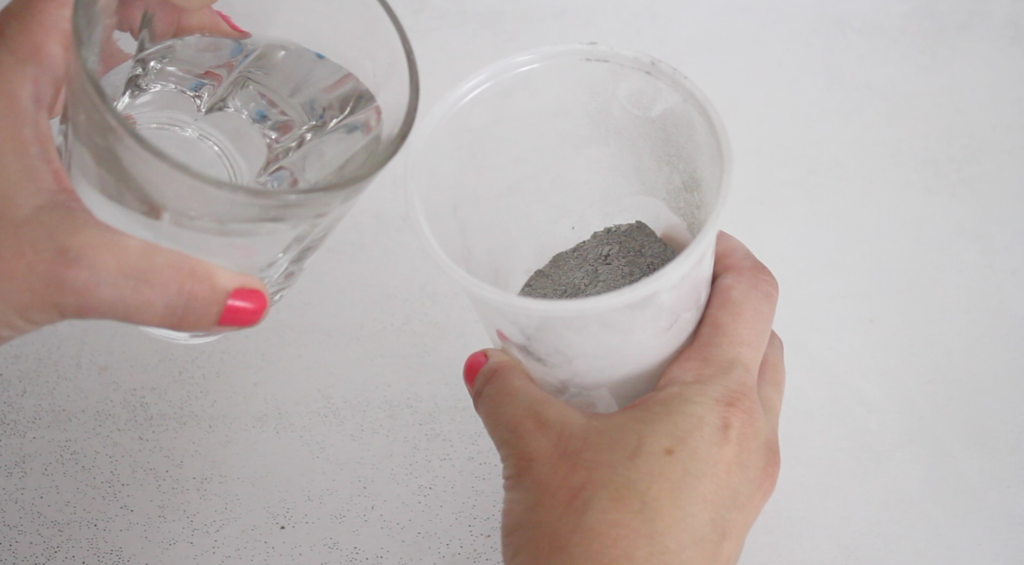 Pour the concrete into the mold.  If the concrete is filled over the top of the mold use your finger to level the concrete.
PRO TIP:
After you get done pouring the concrete into the molds, grab a tooth pick and gently tap inside the mold at the bottom.  This will get rid of most air bubbles and will help make them come out perfect!  Then insert the screw eyes.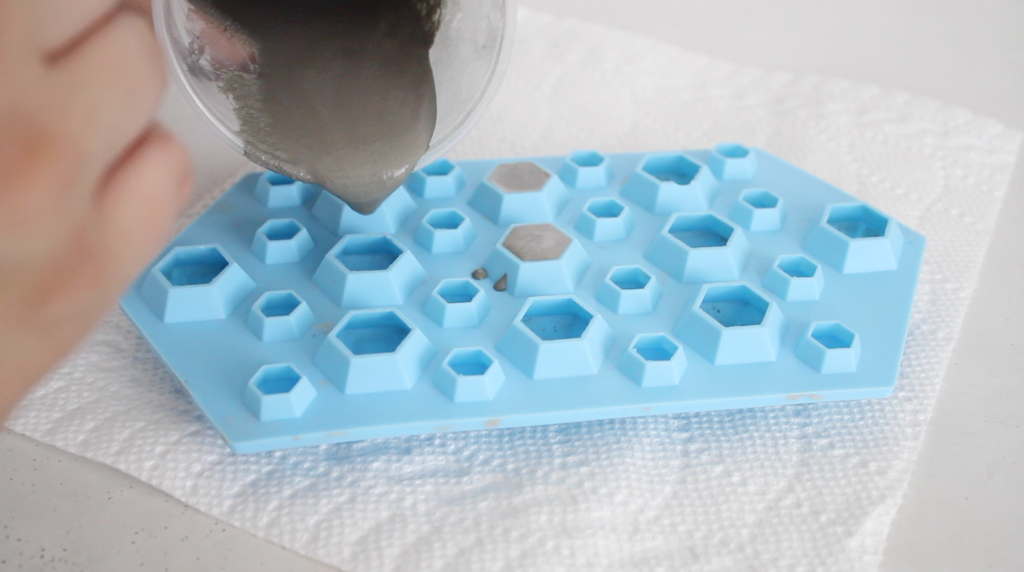 Let the concrete sit for a bit until it just starts to set up.  Insert the screw eyes. Let the cement cure at least 24 hours.  Once you de-mold the cement it will need to cure a little bit longer before you paint.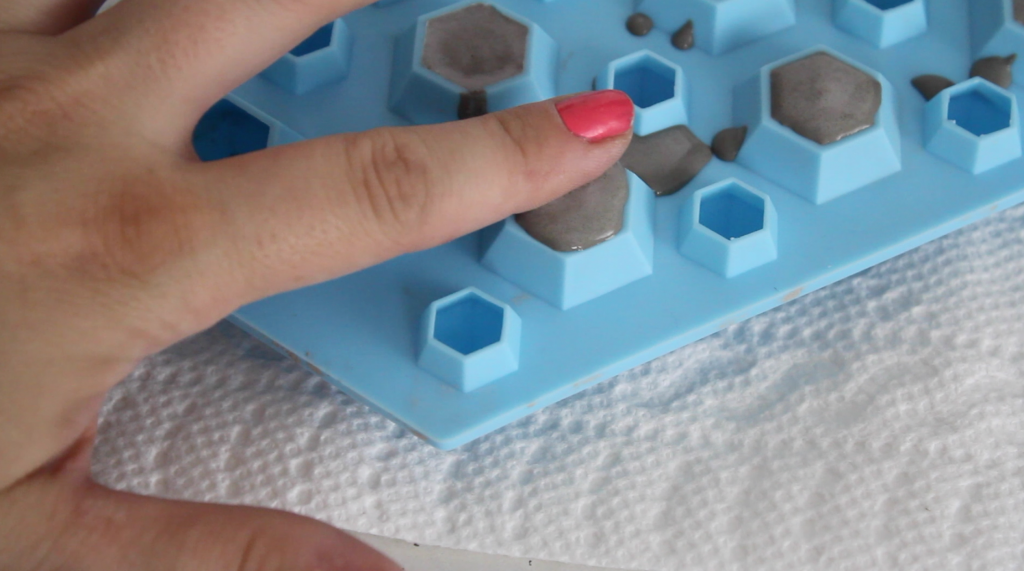 After the concrete is fully cured you can add a design to the cement.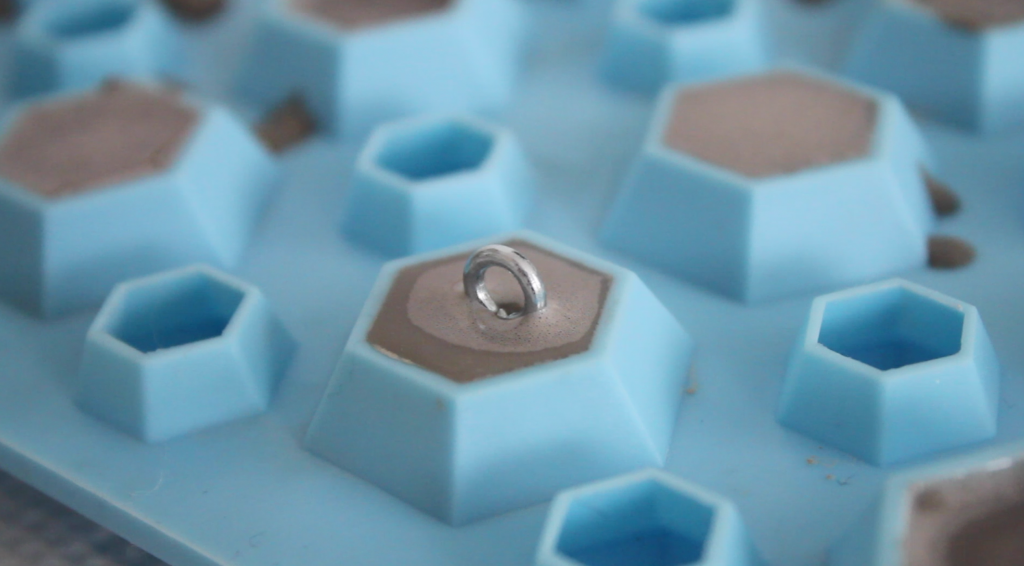 I decided to dip mine in some oil based paint.  They turned out perfect.
I am still working on being comfortable in my own skin, it's getting better.  What is your personality? Are you a social butterfly or a "would prefer to stay home- home body?"  I think I am somewhere in the middle.
I hope you will give these a try!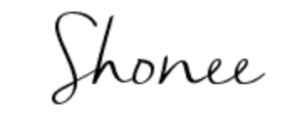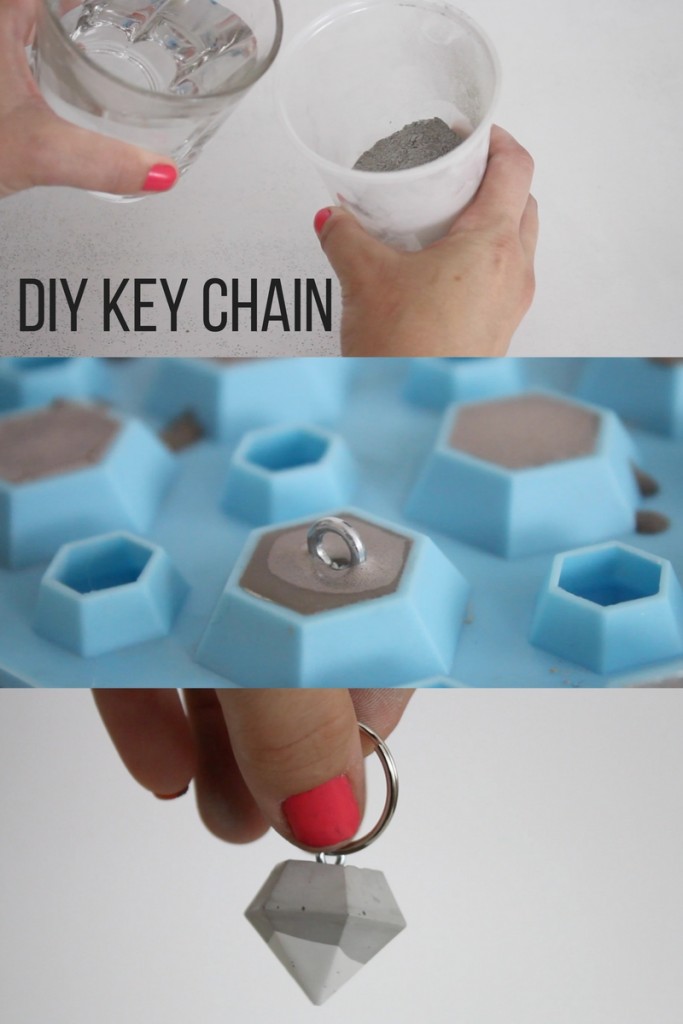 Want more AWESOME ideas...Check these out too!