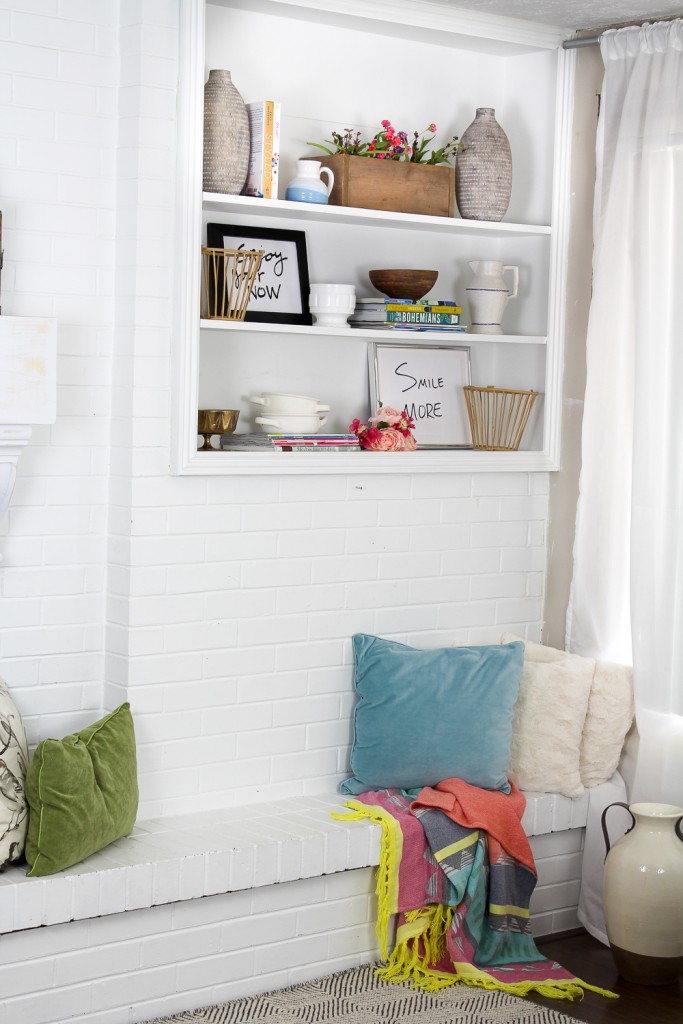 Our built in bookshelf got a recent update for summer.  If you haven't seen the before pics, they are bad bad.  I added quite a bit of color this time around.  I have been playing around with more color lately.   Most of the pieces here were thrifted and I love how easy and affordable decorating can be if you are willing to be patient and go on the hunt for thrifted pieces.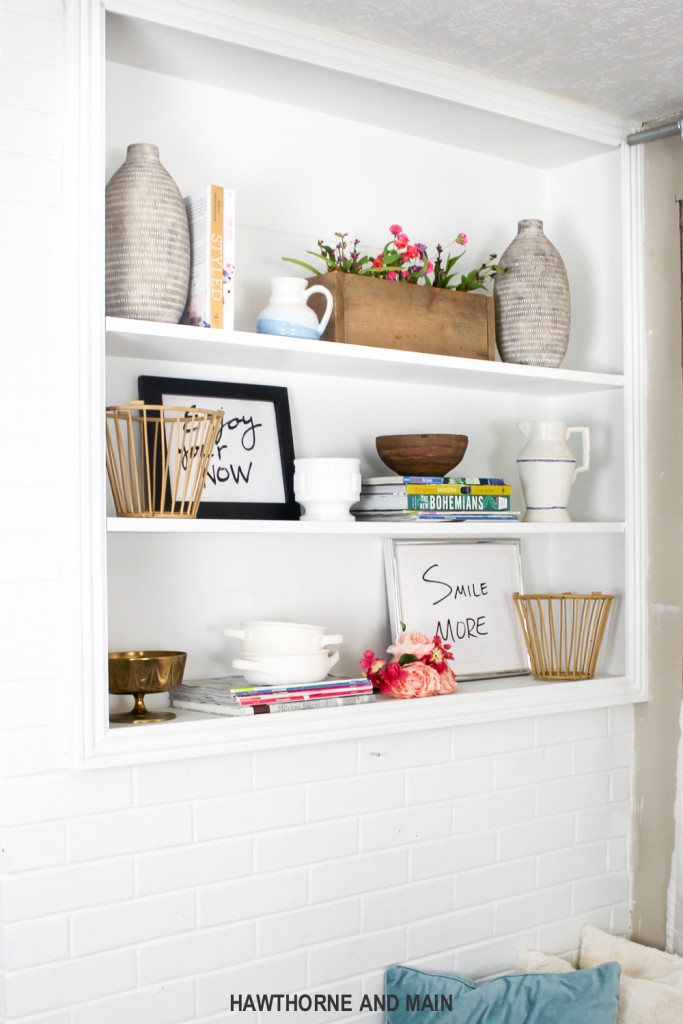 Both of these white bowls are thrifted.  They are made of clay and say made in Italy on the bottom.  Anything from Italy has got to be awesome, right!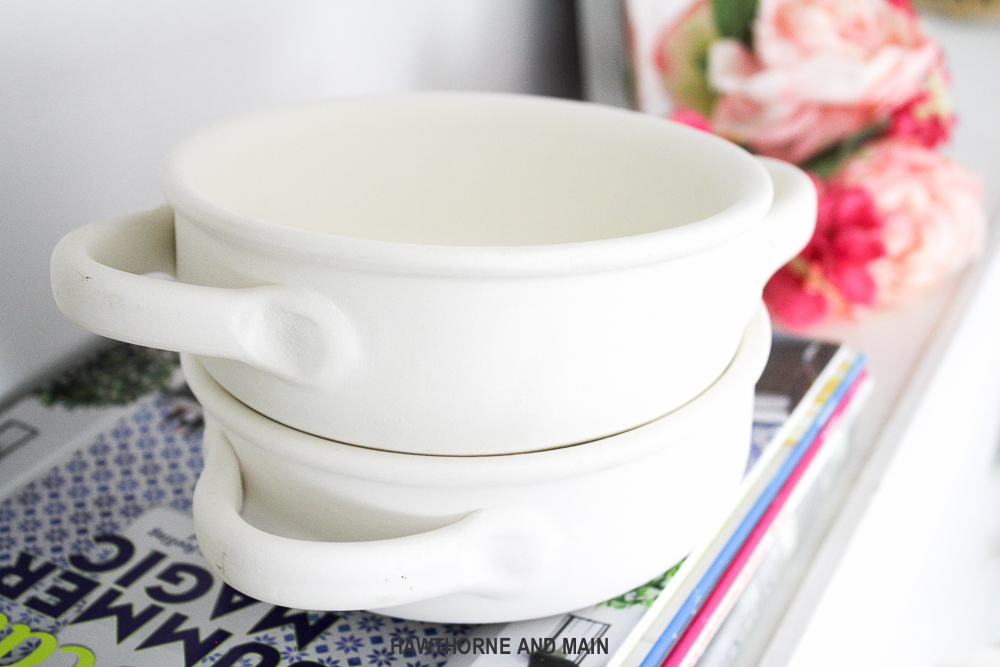 I got the silver frame from a thrift store and added a piece of paper in the frame with the words SMILE MORE.  This is a reminder for me…  I have a tendency to get caught up on the small stuff and I let it get to me.  Smiling more helps me realize life isn't that bad….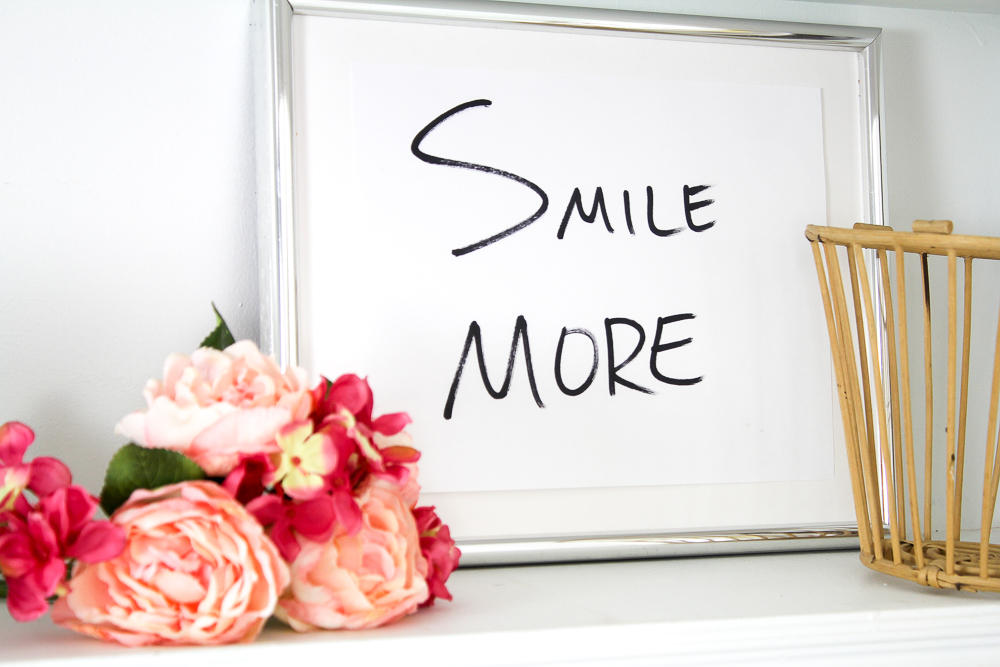 This brown bowl, also thrifted…I think it was handmade by someone.  Love that.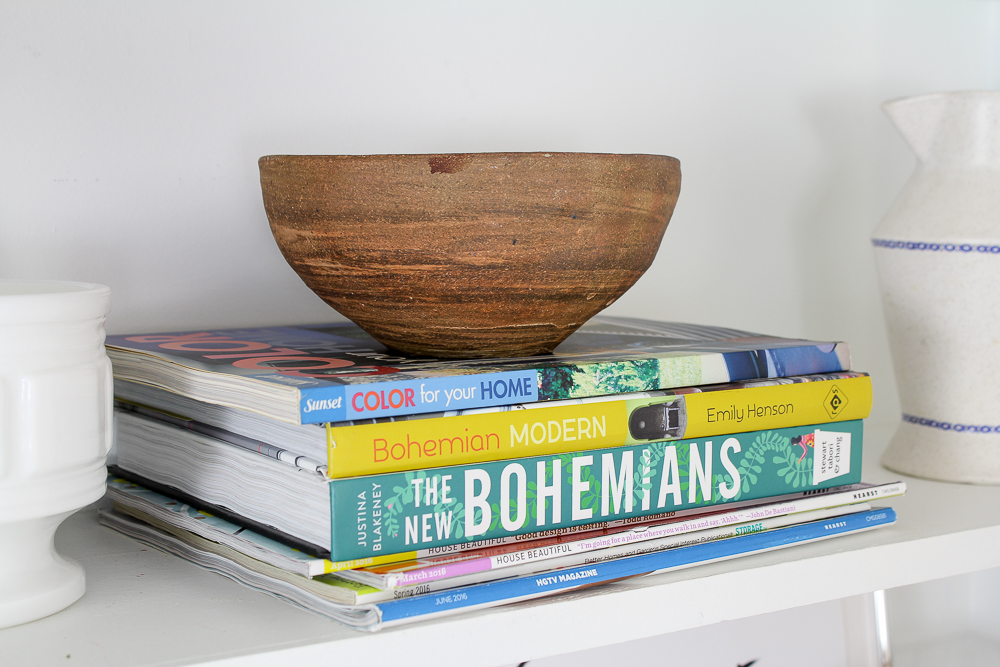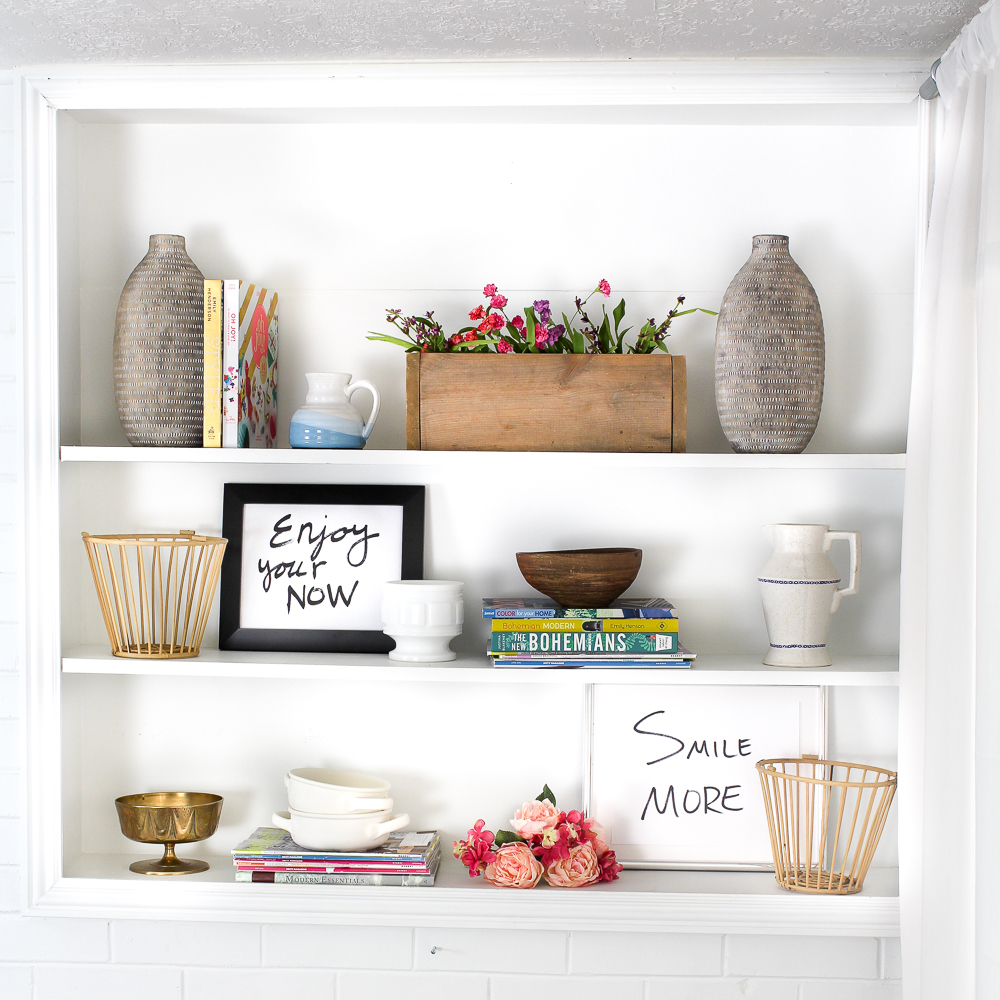 The phrase Enjoy your NOW is also a reminder for me….are you seeing a theme here?  It is so easy for me to look over the fence and see others and what they have….things that I want too.  I am slowly becoming ok with what I have NOW….my now.  Long days with diaper changes and getting up multiple times per night to feed won't last FOREVER. This is just a phase.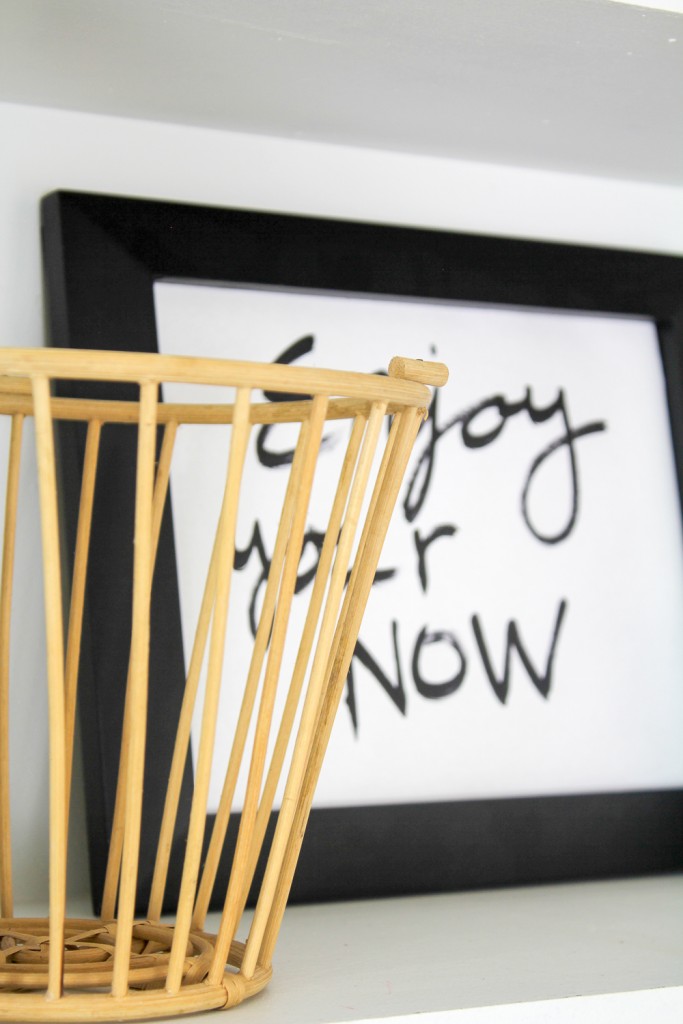 I hope you can Enjoy your NOW too! Have a great day!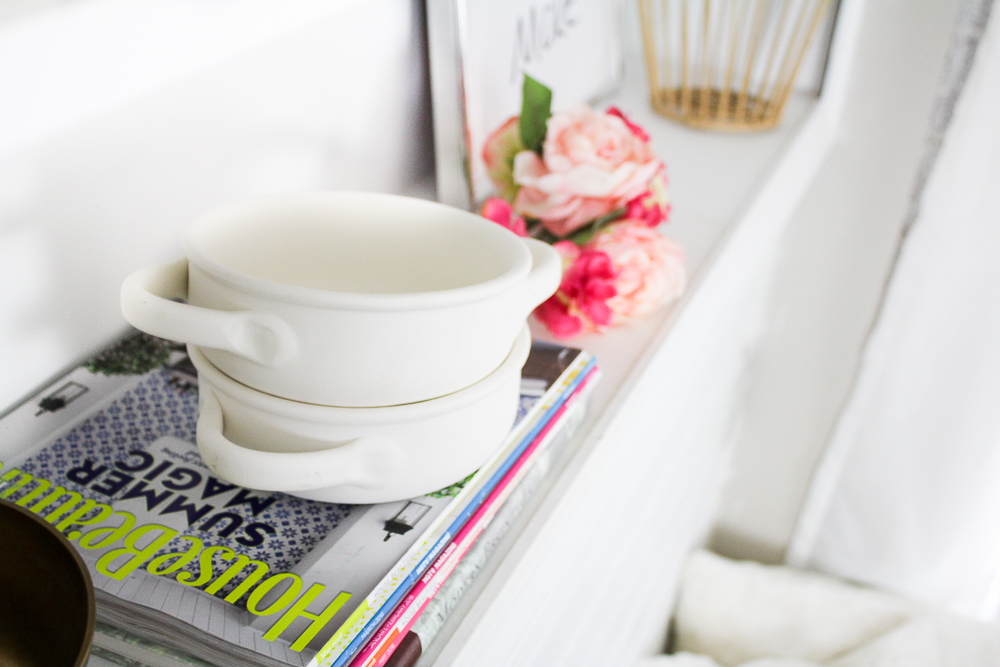 Want more AWESOME ideas...Check these out too!