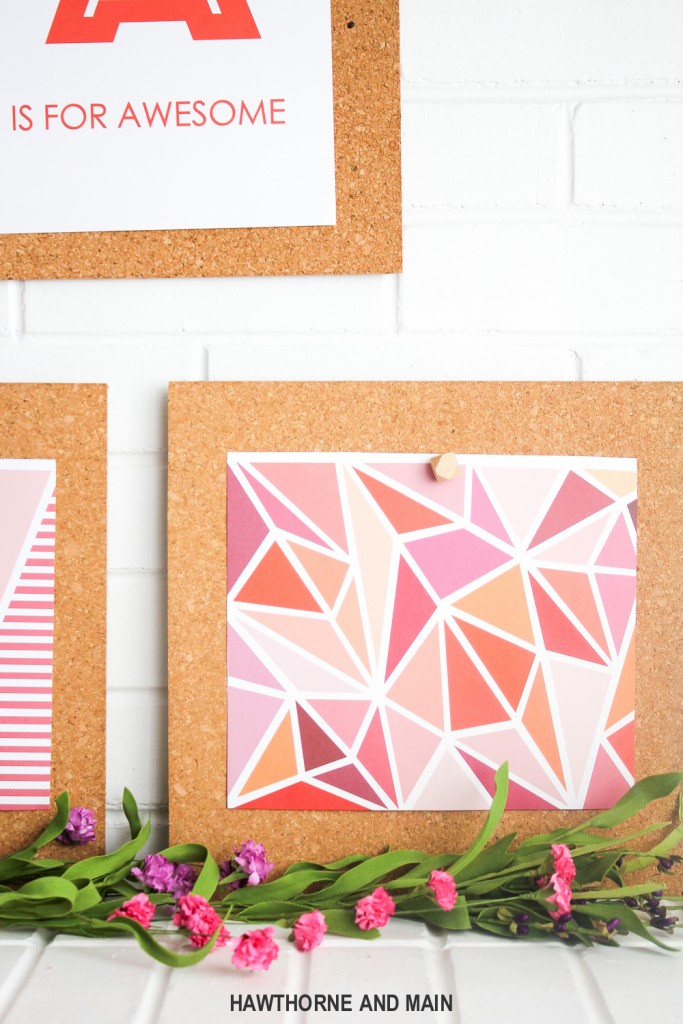 Hello Hawtee! I am so happy to be participating in the Styled x3 challenge today, hosted by Stacy Risenmay from Not Just a Housewife! Each month, Stacy sends two other bloggers a fun decor item and challenges them to style it creatively somewhere in their home. This gives you guys the chance to see it three different ways.

This month, Stacy sent Jackie from Teal and Lime and I the coolest geometric wood push pins, and since they arrived I have been thinking up fun ways to use them.
If you follow me on Instagram, you might have seen a sneak peek of the push pins…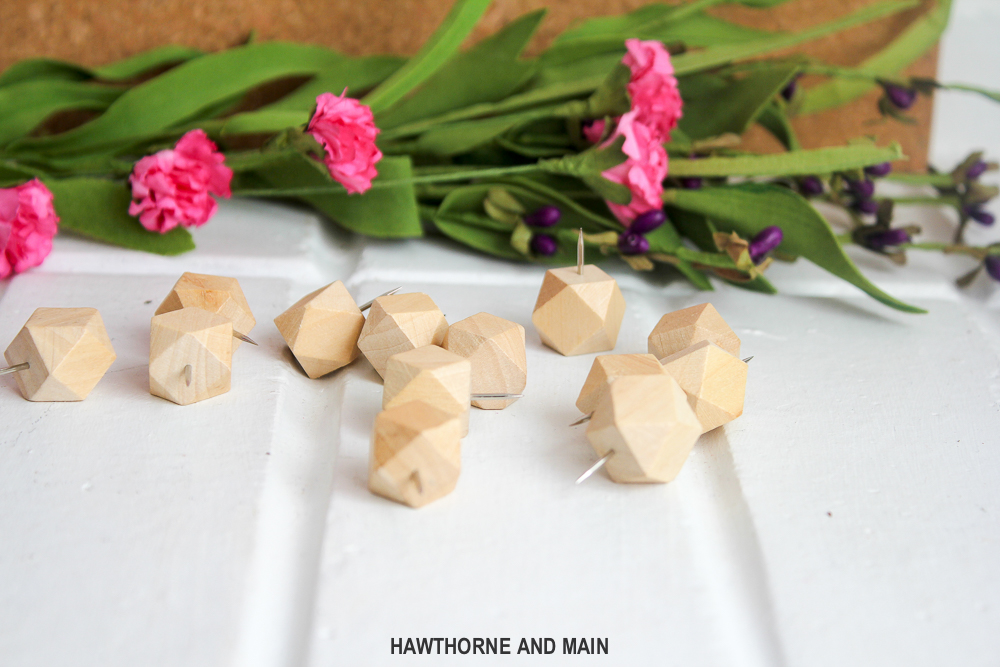 I have really been drawn to all things geometric lately.  I guess that is why I came up with these three simple geometric printables.  Don't those pins look great!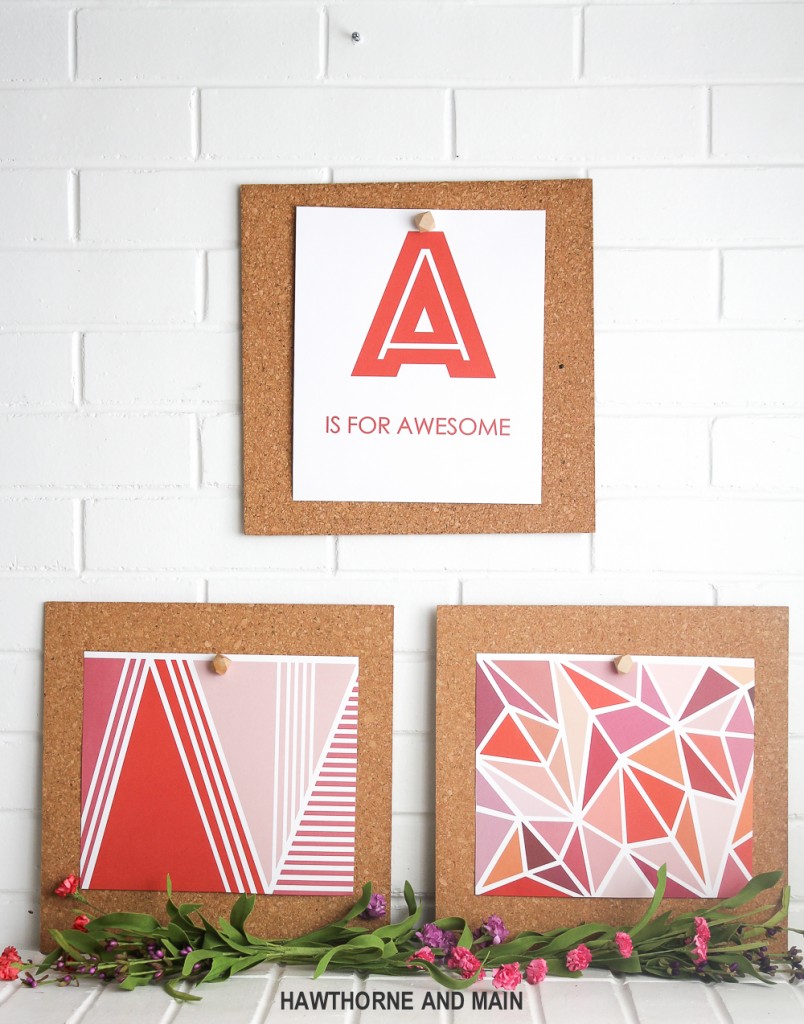 Since all of you are AWESOME. I thought that these were fitting.  Plus the geometric ones are super fun.  Scroll down to print your copy.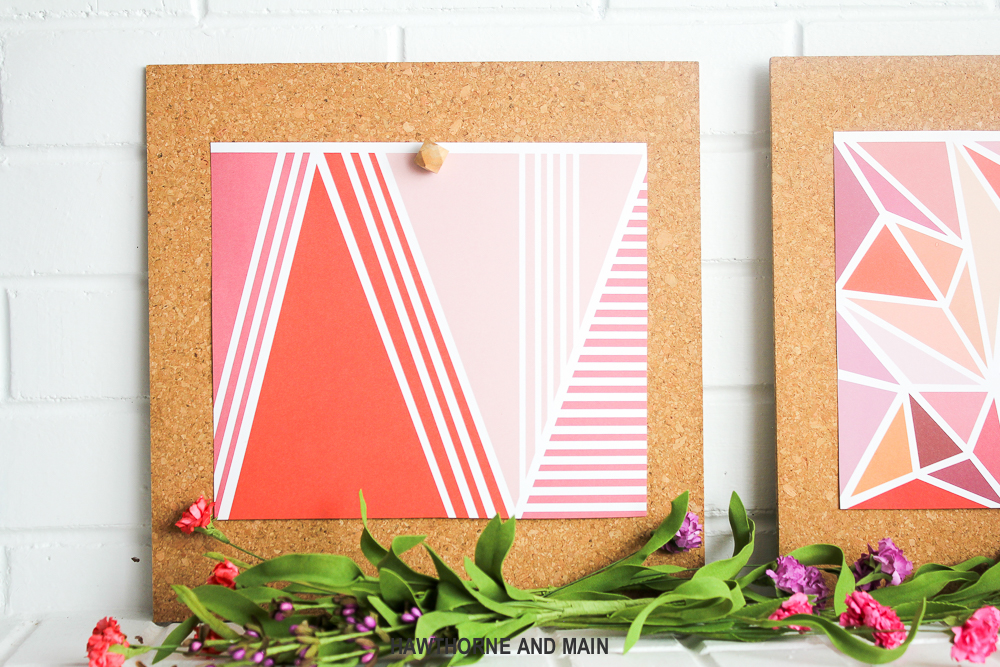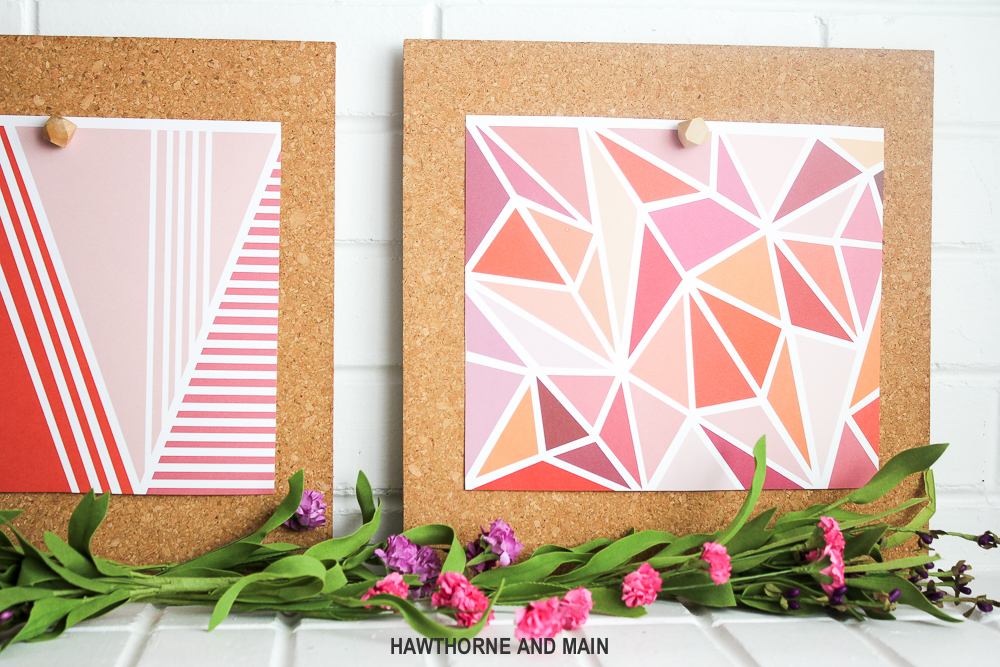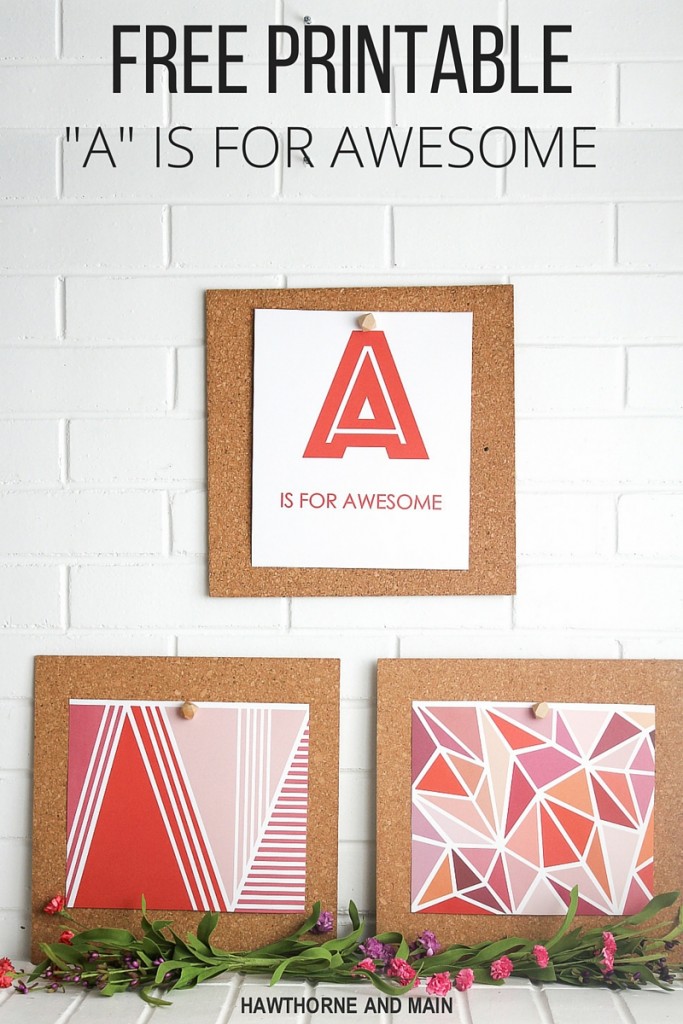 Want more AWESOME ideas...Check these out too!