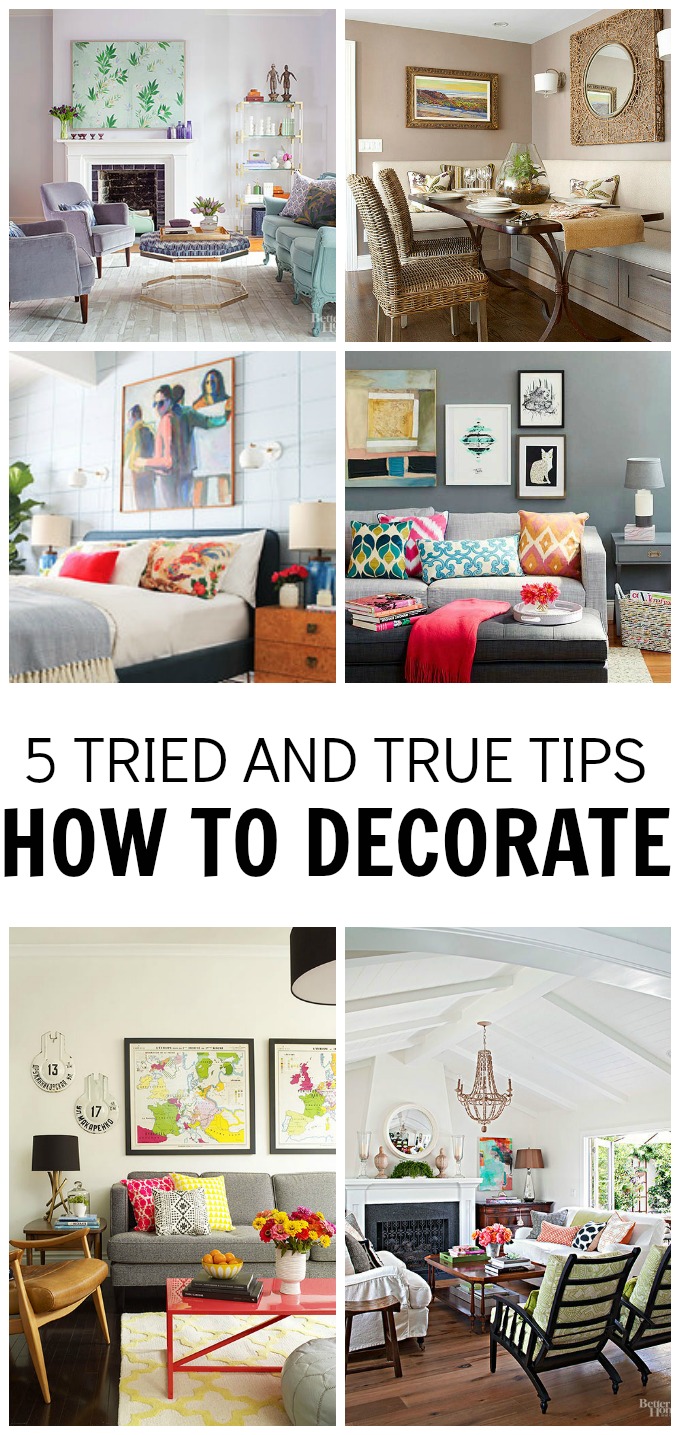 How do I decorate…..?  One of the most asked questions I get…..
…..it's a great question for sure.
I think that if you asked 10 people you would probably get 10 different answers.  The thing about design is that it is all about feeling the space with your creativity…..but,
……I will say that there are few keys elements to pulling off an AMAZING space.  I came up with a few  top tips for decorating your space.
Join the Hawthorne and Main community to never miss a Decorating Tip!
1. Throw Pillows:
All pillows are created equal….no. A big fat no… A designer pillow is big and fluffy, not small and stiff.  Picking up a few down-filled, large pillows will instantly make your space more comfortable and stylish.  There are some great synthetic options too, just make sure they are soft and plush.
Plus, once you purchase a great pillow the options are endless on how many different pillow covers you can make and switch out throughout the year.  Think of a great pillow as an investment to your homes overall design.
Have you ever heard of the "designer's chop" on top of a pillow.  It is the chop that lets you know if a pillow is soft and plush rather than hard and bulky.  Get rid of those hard flat pillows.
The image below is a good example of the "designer chop" I am referring too.   Even though you cannot touch those pillows you can still get a sense for how soft and fluffy they are, can't you!!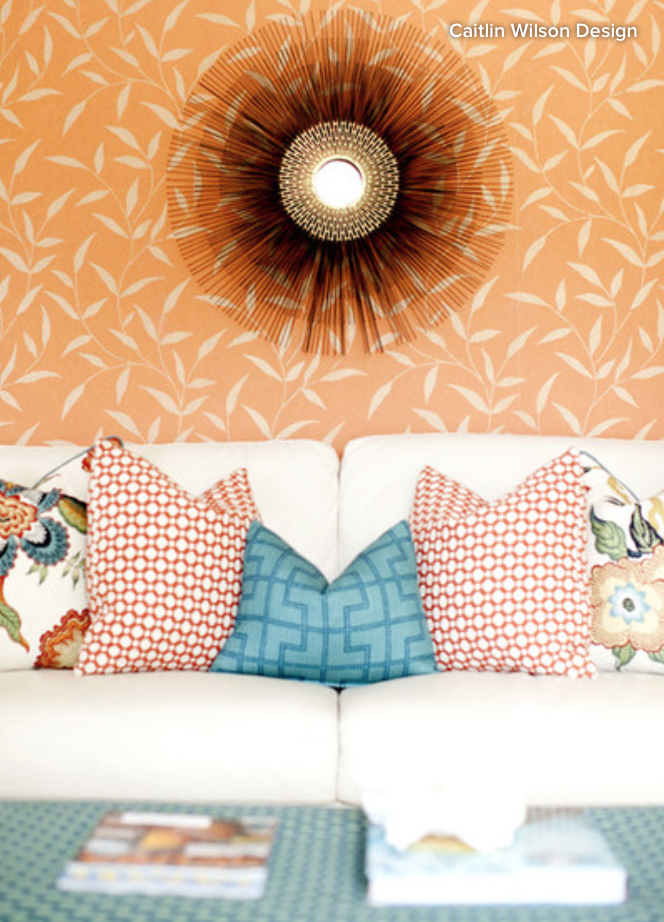 (source)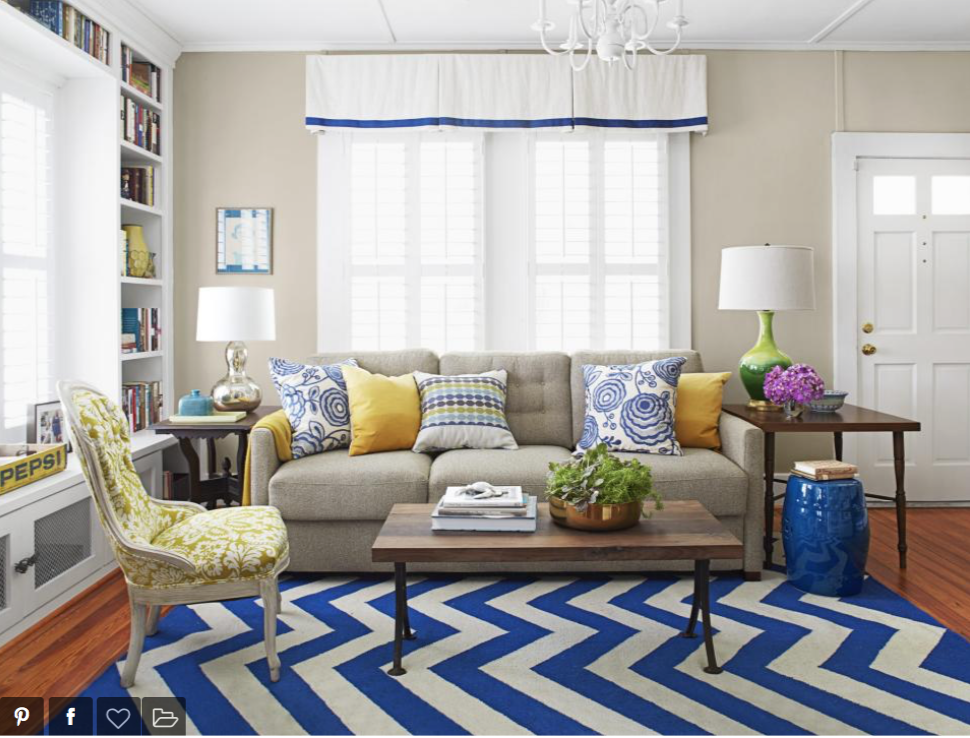 (source)
Lets talk about arranging pillows…
There any many many different ways to arrange pillows. Sometimes you can have all different shaped pillows with all different patterns, like the image below.
You can have just 3 pillows at either end of the couch.
Try out three on one side, with two on the other.
Or, you can have them all match.
Even with all of the different ways to arrange pillows there are a few key things to keep in mind….
If you look at all of the pillows in the examples above you will notice one thing…..all of the pillows pull colors that already exist in the room,  keeping the color pallet to 3-4 colors.  You want your pillows to add to the overall theme rather than stick out like a bump on a log.
This does not mean that they all need to match or even be the exact same color.  Try to mix large prints with smaller prints. Throw in a few solids to balance it all out.
The big question is this….How do you do it…. practice, practice….. change out your pillows, rearrange them.  Sometimes it takes time to find the perfect color/pattern combination….but it's ok.  Your home doesn't need to perfect immediately.  You got this! 
2- Hang Artwork
Often times people fall into the trap of hanging their artwork too high…..don't do it!
Art is to be hung in proportion to the eyes….because, well, the eyes see the art.   For most people this is around 57-60 inches.  In other words, you should be hanging your art work so that the middle of the art piece is about 60 inches from the floor.
If you are hanging art work above a couch, chair, or bed hang it about 8 inches above the top of the furniture. This way you won't hit your head on it when you sit down.
With that said….. go big.  It is so easy to fall into the trap of picking art that is too small.  See the image below.  This one has the pictures hung way to high and they are way to small.
Pro Tip:
Add a piece of art to your wall… step back and take a picture.  Look at the pictures and think to yourself if you saw this image on Pinterest or in a magazine would you think that it was too high or too low? Too small? Centered in the space properly.  I use this method all the time.
One last tip on how big your art should be.  The art that you choose should cover one half to two thirds of the space you are trying to fill.  Going big doesn't mean you only can have one piece of art on the wall either.  Try adding two or three larger pieces to make up a really big area.  I will be doing an entire post on how to hang a gallery wall.
3- Arranging Furniture on a Rug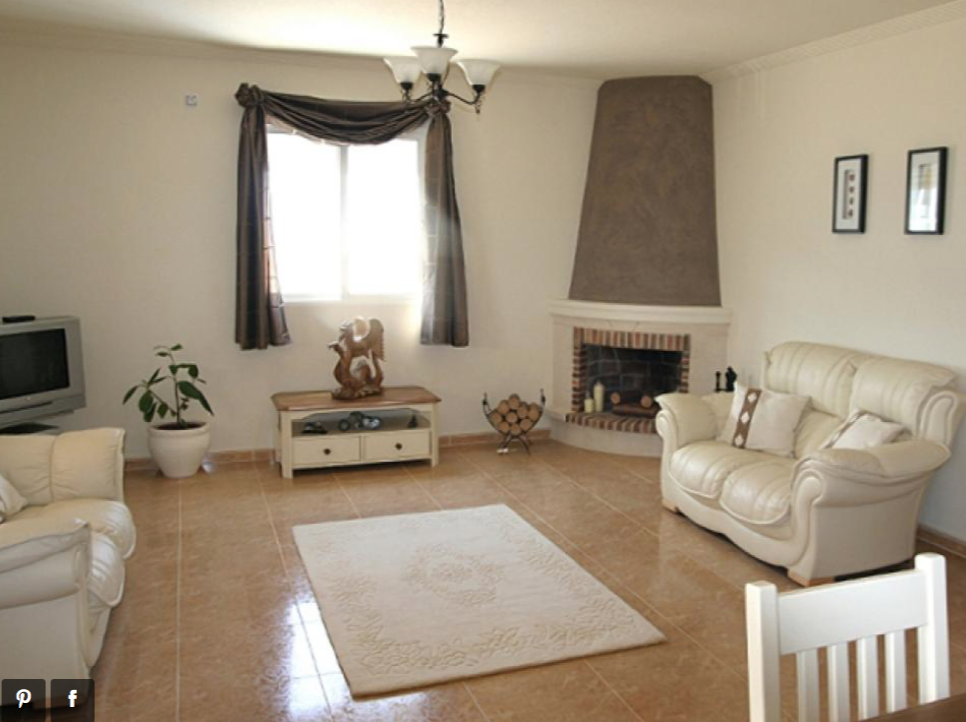 (source)
Rugs are another great statement piece that can quickly update any space…. if you use them right!
Please, please, don't fall into the floating rug trap.  See image above….
….this rug is just floating in the middle of the room, it has no connection to any of the furniture.
Lets talk about the best ways to lay out your rug.
#1 All the Furniture- off the rug: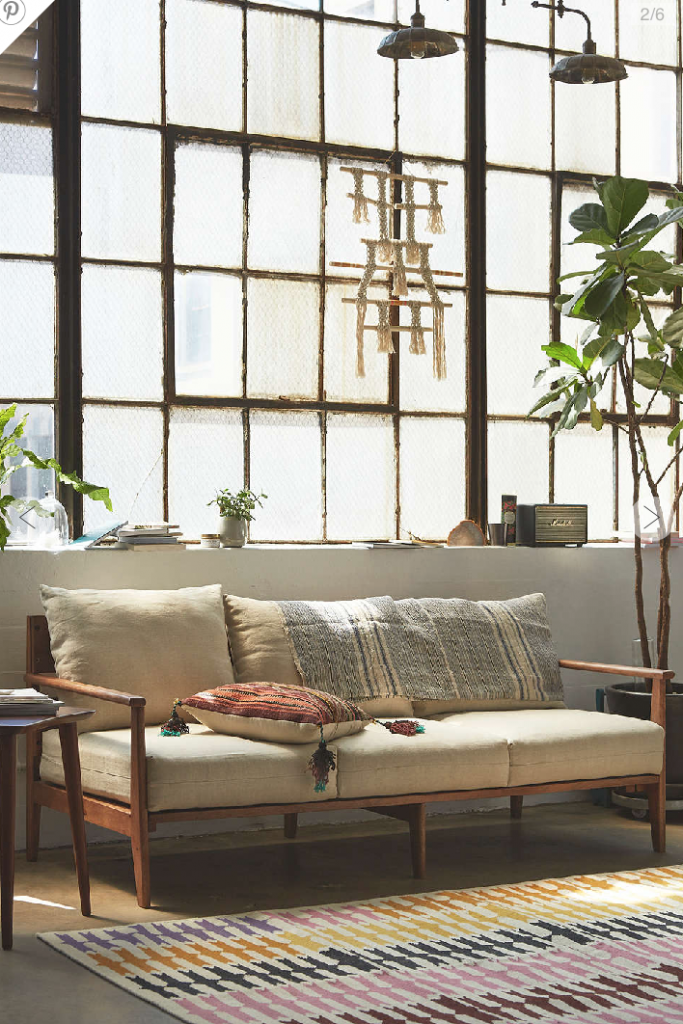 (source)
Having all the furniture off the rug is great for small spaces and cost effective.  You might be saying, this is the same as the floating rug…… it's not.  This rug is pushed all the way up close to the furniture…..but it's actually not under any of it.  You want the rug to be an extension of your design and decor.  If it's just left hanging out in the middle of the room then it will feel more like an island rather than an extension.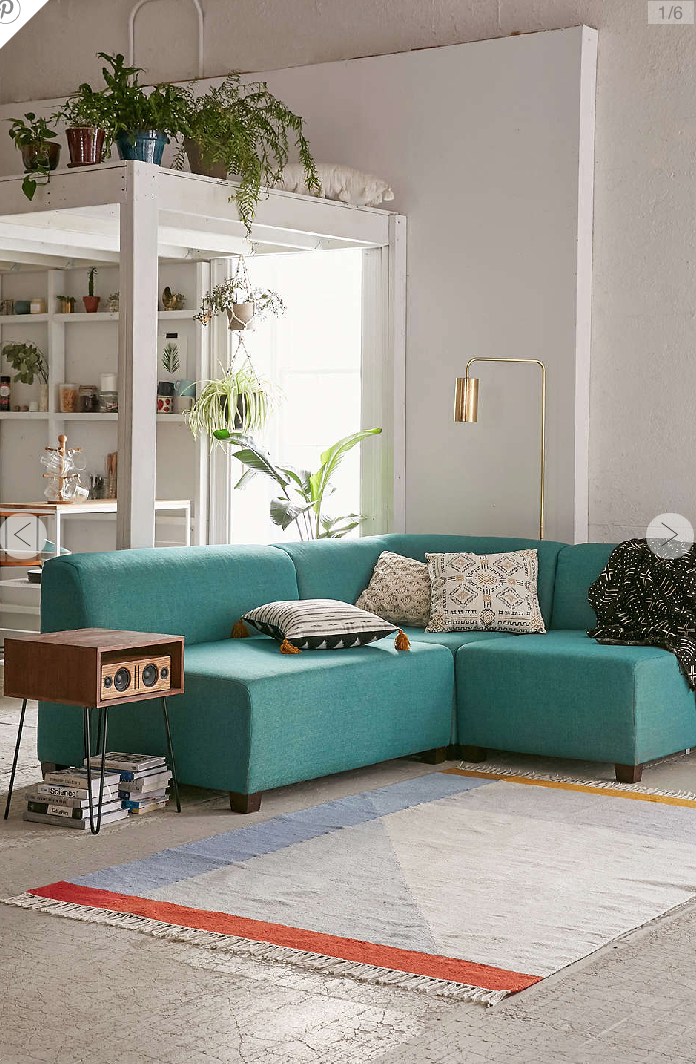 (source)
(source)
2- All the furniture- on the rug:
This really works best with a larger area rug.  Having all the furniture on the rug almost creates a space within a space.  It also makes the space feel more luxurious.  In the image below you can definitely feel where the sitting area is.  The rug is the boundary, so to say.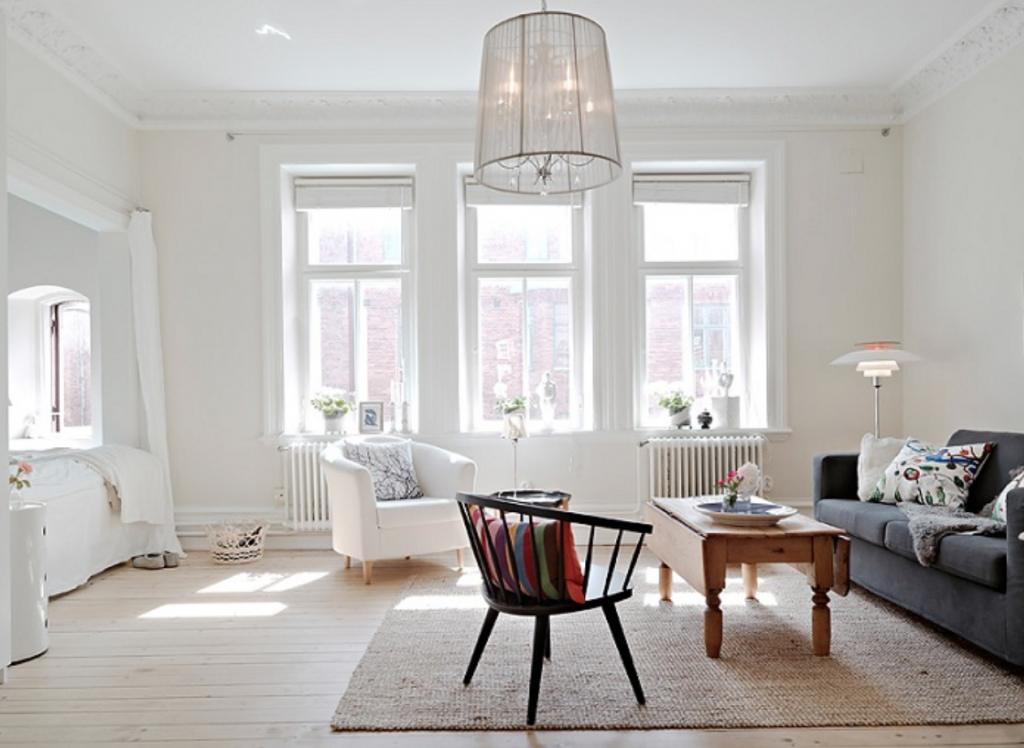 (source)
This is another example of how all the furniture on the rug visually creates the space.  The dinning area is defined.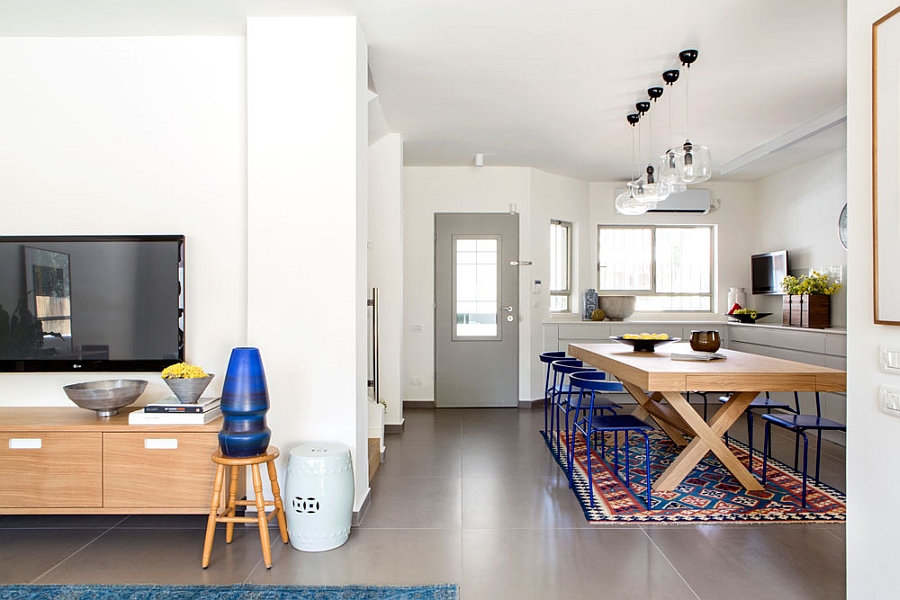 (source)
3- Front Feet on the rug:
Having just the front feet of the furniture on the rug creates that seamless design from the floor to the furniture…… but it also allows for the space to still be open and not quite as defined like the, all on, option above.
(source)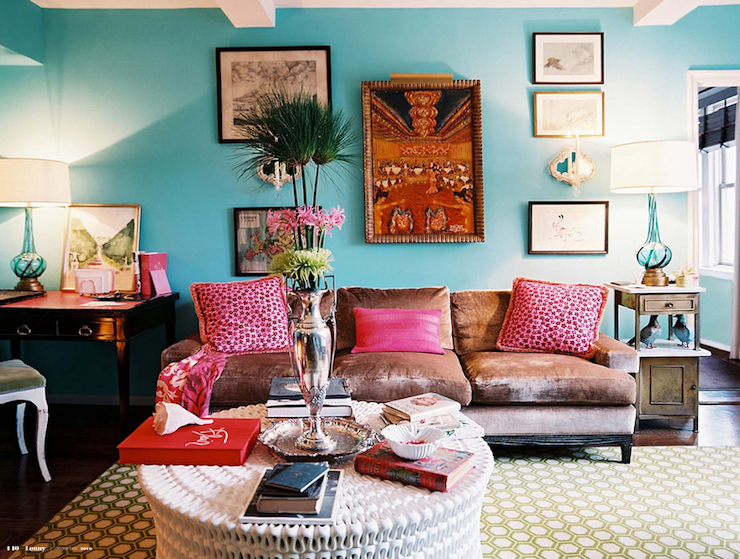 (source)
4- Layers, Layers, Layers
I feel like this one is probably one of the fastest and maybe most tricky ways to quickly add dimension and style to your decor.
The key to adding  layers is balance.   Mixing small pieces with large pieces BUT not having too much.  A good rule of thumb is to never use objects smaller than a softball.
Go back and look at all of the images that I have shared in this post.  You will see the many layers that have been incorporated into every space.
Here are a few things to add as layers if you are looking for ideas:
Flowers -Greenery -Personal Item( like photographs) -Pillows -Vessels -Baskets -Decorative bowls -Stacks of books -Throw Blankets -Large Empty Frames -Wall Art -Vintage Finds.
The best to get good at styling is to practice practice.  Look at pretty pictures for inspiration and then jump in and see what works and doesn't.  You can use the picture method here, like I talked about with hanging art.  I use it all the time to determine if what I have it too much.
I will be doing an entire post on how to style your shelves soon, stay tuned for that!
5- Paint Your Walls Last:
Say what…..? What did you just say?
This might sound like an odd thing to do….. but hear me out.  By choosing your design and decor first, you are able to then pull from those color tones to get the perfect wall color.
Let me give you an personal story to demonstrate this.
When we first moved into our house I picked the colors first….. I was a newbie back then.
I loved loved loved turquoise.  I ran to the store, picked out the first turquoise that I saw and painted a giant wall in my house that color.  Once we got all of our stuff moved in I could immediately tell that I had chosen the wrong color.  It was pretty but not a good choice for our decor.
Let you decor help you choose the best wall color.  If you want more tips on picking the perfect color check out this post. There is even a picture of the so called turquoise wall over there.
Even with everything that we have discussed today….
I think that creativity is king!  If your design style is pulling you in a direction that is slightly contrary to what we have discussed then I say go for it, try it out.  Not all spaces work the same way.  Go with something that makes you happy and comfortable.
I would love to hear your thought and ups and downs of decorating in the comments below! You can also find me on Pinterest, Facebook and Instagram.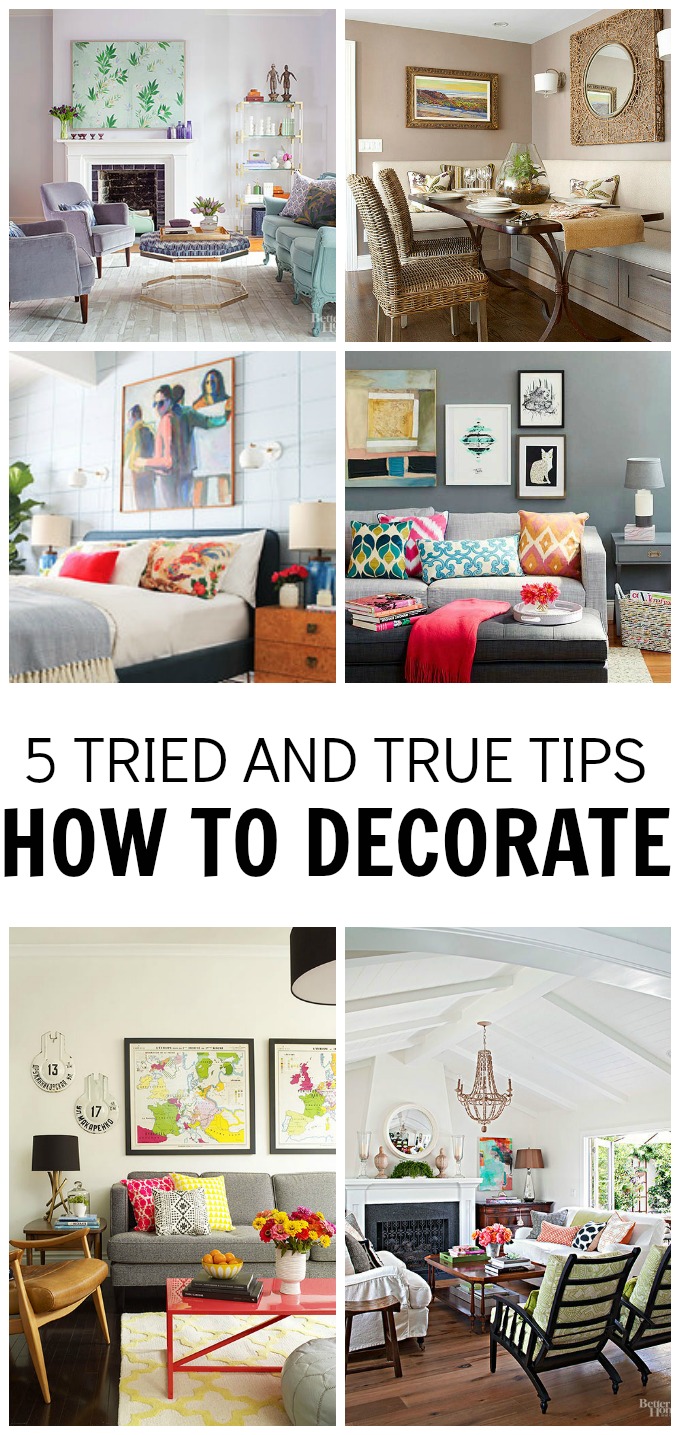 Want more AWESOME ideas...Check these out too!