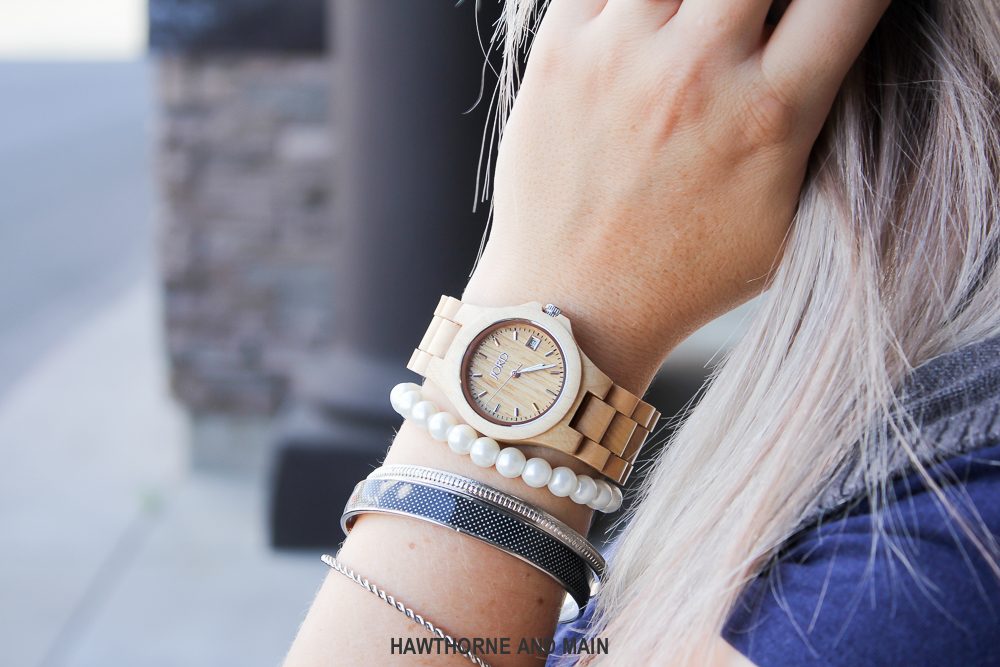 The funny thing about time is that it never stops…it keeps going.  Second after second, minute after minute, hour after hour..
Yet, all we have is now, thats it! We can regret over the past and plan for the future but all we have is right now.
Sometimes time seems to fly…like when I'm watching old episodes of Psych or trying to catch some zzzz's with a newborn.  Sometimes time crawls, like when I'm working out or cleaning…
But in reality time isn't fast or slow….right?
(This post is in collaboration with JORD watch.  My favorable opinion of things that help me stay on track with my time are all mine.)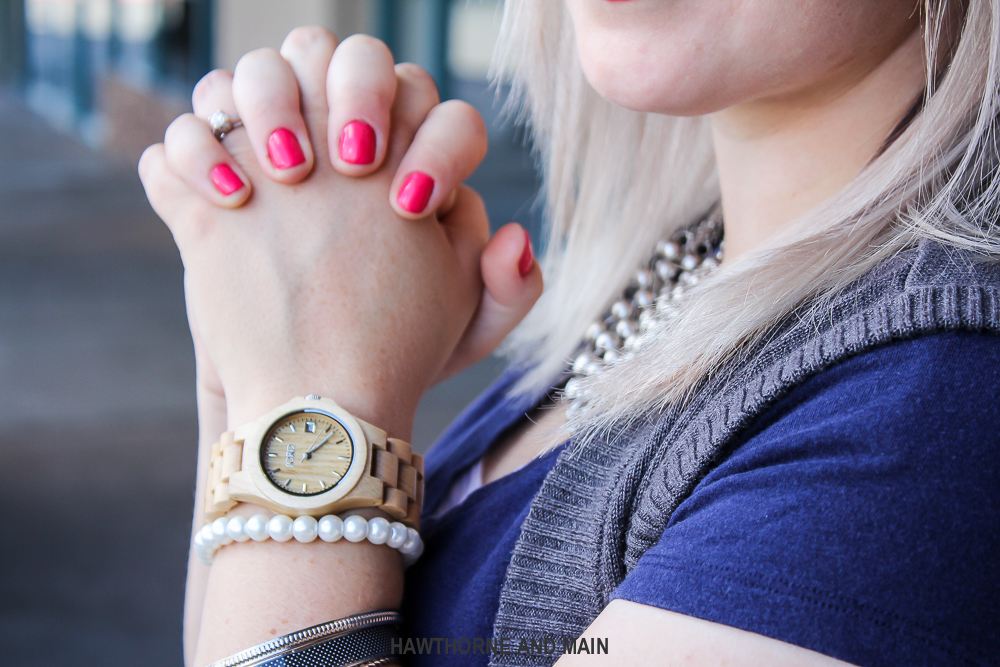 I dont think a person can really say that time goes by fast until they have kids, or are around kids to watch them grow up.
You get pregnant and anxiously wait those long 9 months to meet your new precious.
You bring them home from the hospital and it all seems so surreal.
You never sleep for the next few months.
You ooooh and aaah at their cute smiles and cubby toes.
Then….before you know it they are one….and then all of a sudden they are three years old….how does that happen?
You find yourself making dinner when the three year old walks in saying things to you like… "What is that amazing smell!!?"  Then they burst into tears when you show them what it looks like…  because even if it smells good, if it looks bad, there is no way they're tasting it.
Time flies by…I promise
One important thing about time is, how you do make those moments that matter, count?
How do you do that?
The single most import thing that I have done with my time these past few months is something pretty simple, it's called time blocking.
Maybe you have heard about it, it's not  complicated.  When used effectively, it can be a great source of freedom.
For real!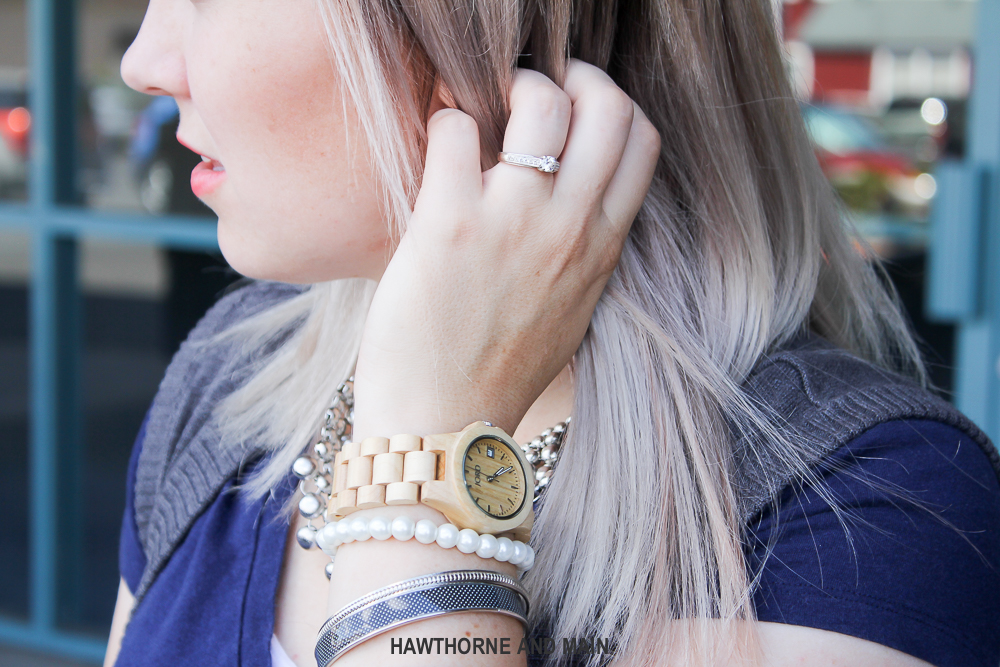 The idea is that you set aside a certain amount of time to accomplish a task.  You can use a timer or watch to keep track of the time.  Once the time is up you are done.
Period.
Even if you aren't finished with the task, you move on to the next best thing on your to-do-list.
It's a way to stay productive and on task.  When you know you only have 15 minutes to fold clothes, then you aren't as likely to put on a netflix show and spend 1.5 hours folding and watching tv….ya know what I mean?
The reason I started to time block is because of a common scenario that would often play out at our house:
3 Year Old: "Hey mom, will you play with me?"
Me: "Ya!" "Giiiiveeee me oooonnnnnee….. sec…. to finish up on the computer."
3 Year Old:  "Ok!"
a few minutes go by..
3 Year Old: "Mom, will you play with me???"
"Ya!" "Giiiiveeee me ooooonnnnneee….. sec…. to finish up on the computer."
She would end up asking me 3-4 times to go play before I would STOP, and go play.
Heading to her room to play, I grab my phone. After playing for only a few minutes a notification goes off and I am right back on my phone… one quick check turns into a google search, turns into a click over to Instagram, turns into an email that I have to respond to- right now, turns into a potential endless amount of time on my phone.  Before I know it it's lunch time.  I feel like I haven't gotten any work done and she feels like we haven't played, at all!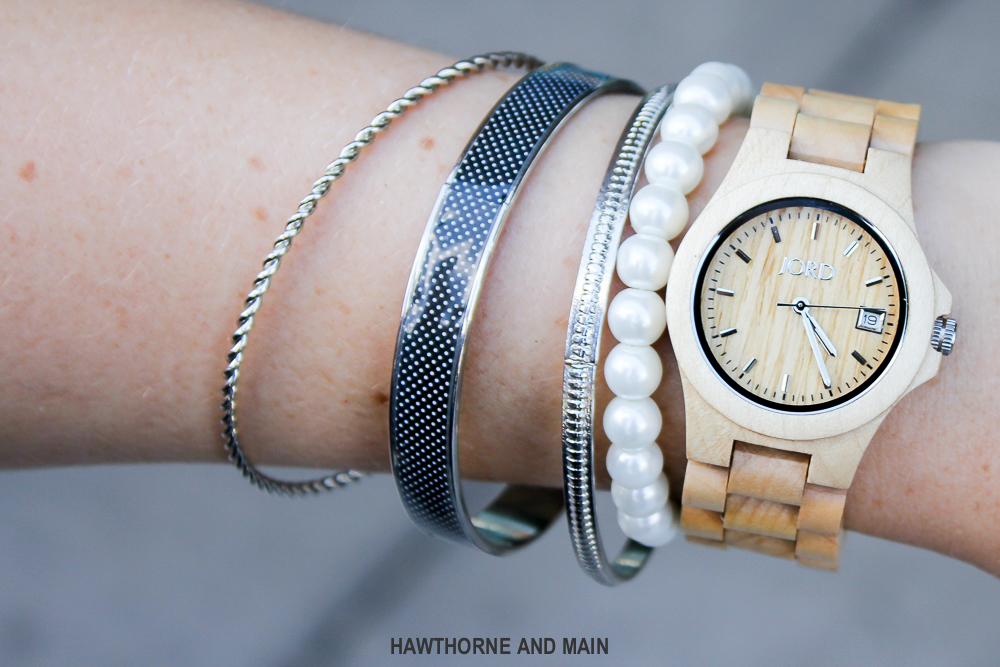 I had had enough. Trying to play and work…. was not working.
A simple solution has made all the difference.  We now keep work and play separate…sounds easy right! I check the clock, on my new watch and set a designated time in which we will play- no phone distractions.
You heard that right! My phone is left in another room where I cannot hear it.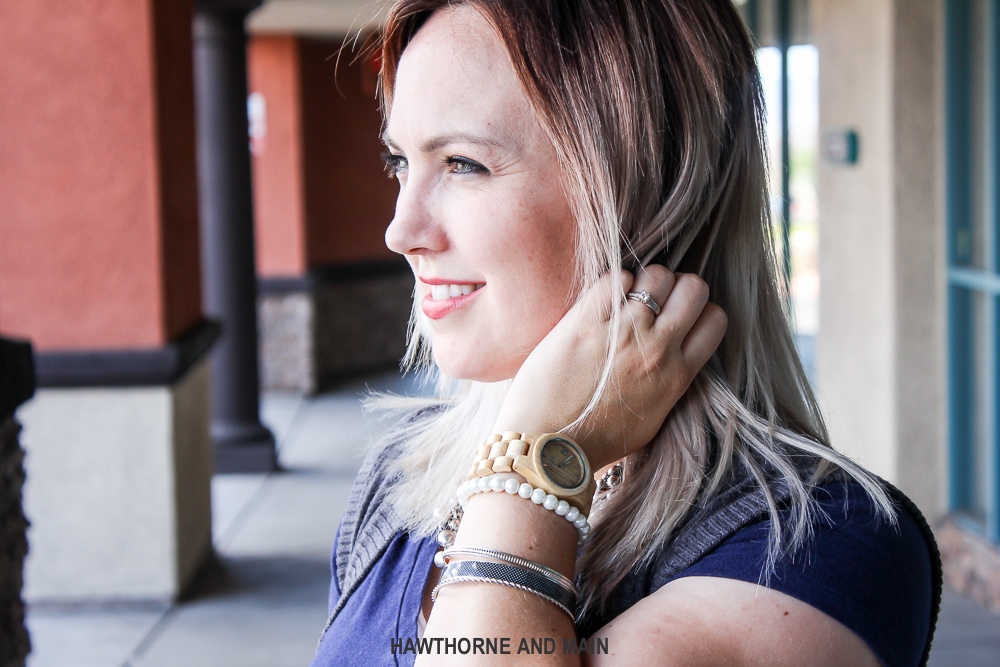 I can play and be 100% there for her.  She feels like she gets time with mommy so that when my time block is for work she understands it's work time.  Before it seemed like all the time was work time, even though I was not very productive.
Putting the phone down and away is hard….way hard.  But for us, for me, it has been worth it.
The funny thing about time is that it never stops, and all you really have is right now.
How will you spend your time today?
Have you ever tried time blocking?
PS Don't you love my new watch.  Please please go check out JORD watches. They have the best selection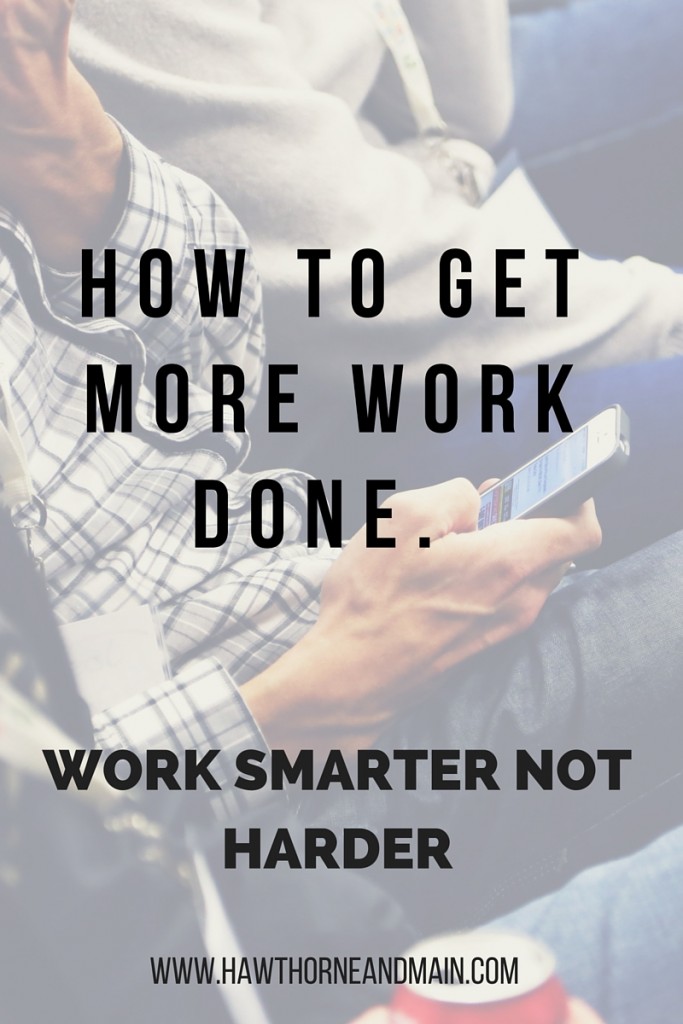 Want more AWESOME ideas...Check these out too!