Hello again!
I have been getting so much FALL inspiration from Pinterest lately.  I thought that it would be fun to share some amazing home tours that I have come across this past week.  Hopefully you can get some new ideas too!
I love the mixtures of cool and warm colors in the space from Four Generations One Roof.  Salmon is one of my favorite colors, but I never really thought to use it for fall decor. It really looks great, don't you think!?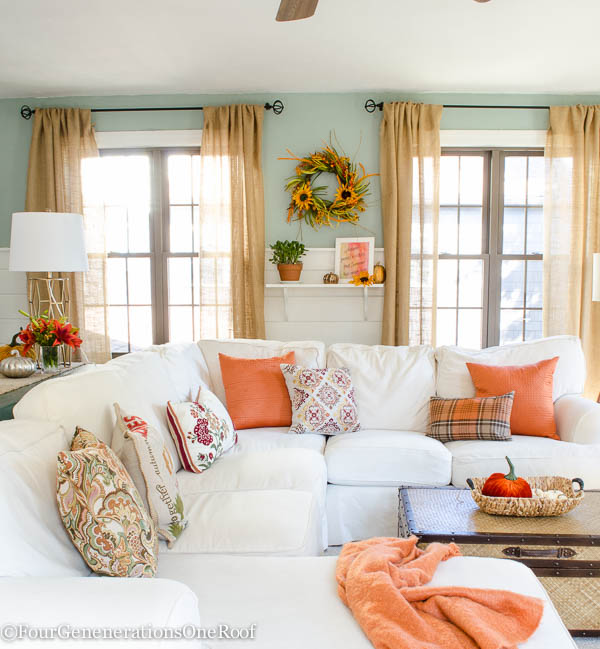 I pretty much love everything that KariAnn creates. The moment I read her blog for the first time I was hooked.  If you don't know about Thistlewood Farms yet, go right now and read her latest story.  Seriously, go! What a beautiful centerpiece!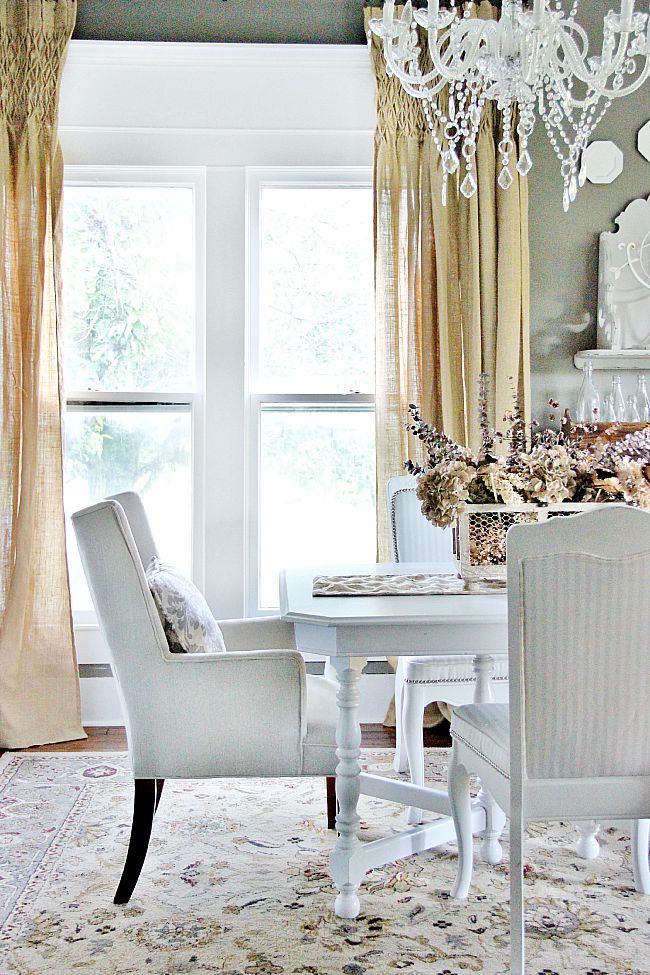 This one is actually my first real holiday home tour.  I was so nervous to share but it turned out great.  Hawthorne & Main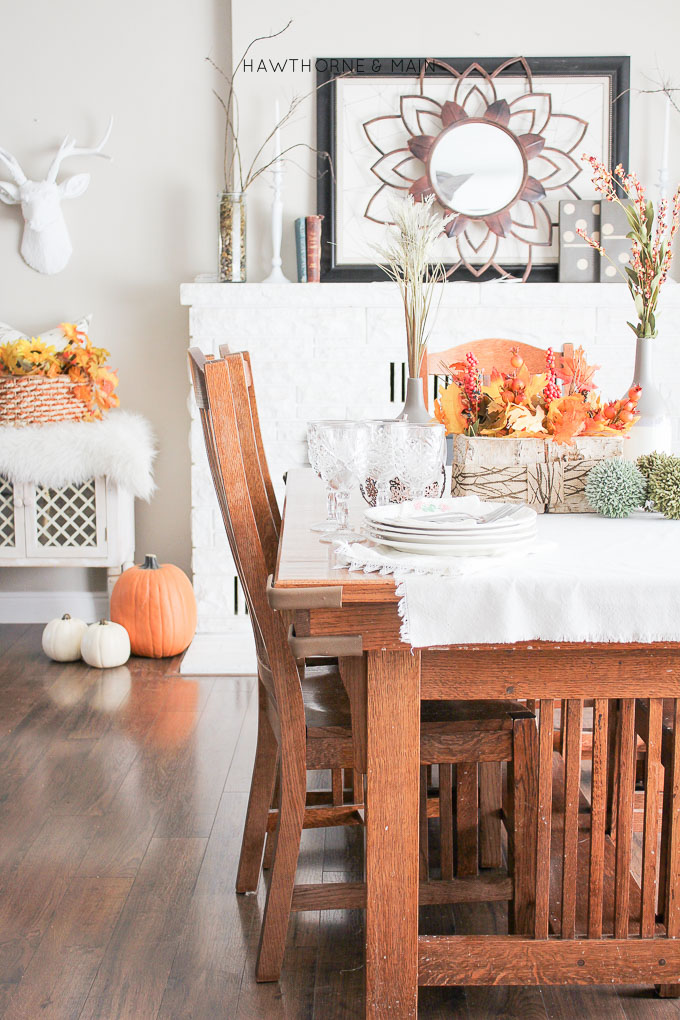 I am a sucker for rustic decor.  I love that bookshelf and dinning room set.  The contrast of white walls and dark floors really speaks to my heart! Go check out Jones Design Company.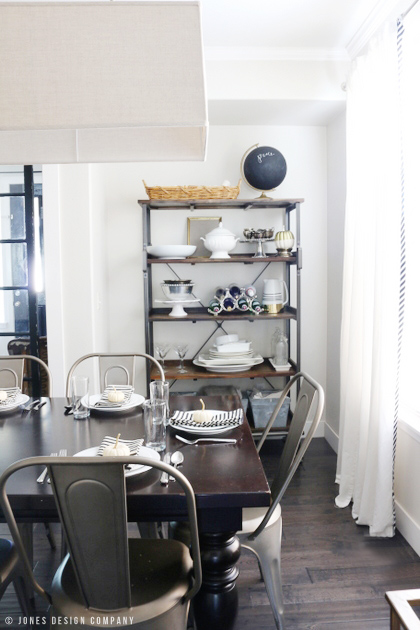 I love everything that Michael creates.  I love color and he does such a great job mixing colors, patterns and texture.  This space is awesome, love Inspired By Charm.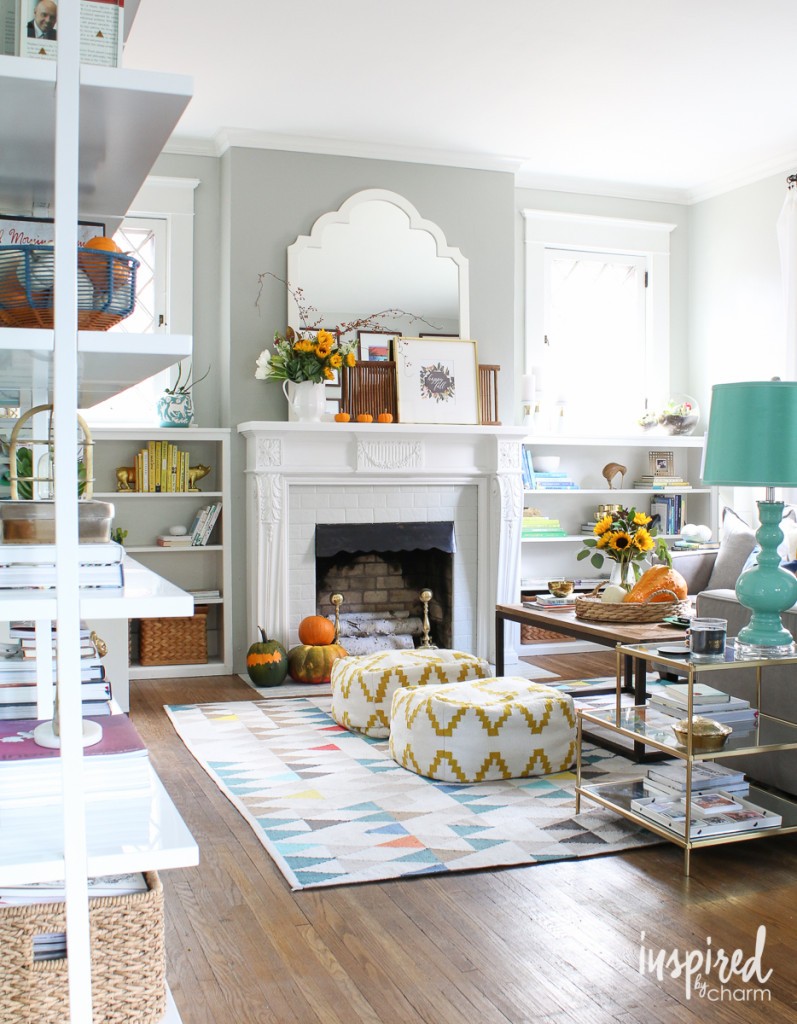 Black and white has been on my radar for the past few months.  This space from Bliss at Home is spot on.  I love the brass/gold accents that are used in this space.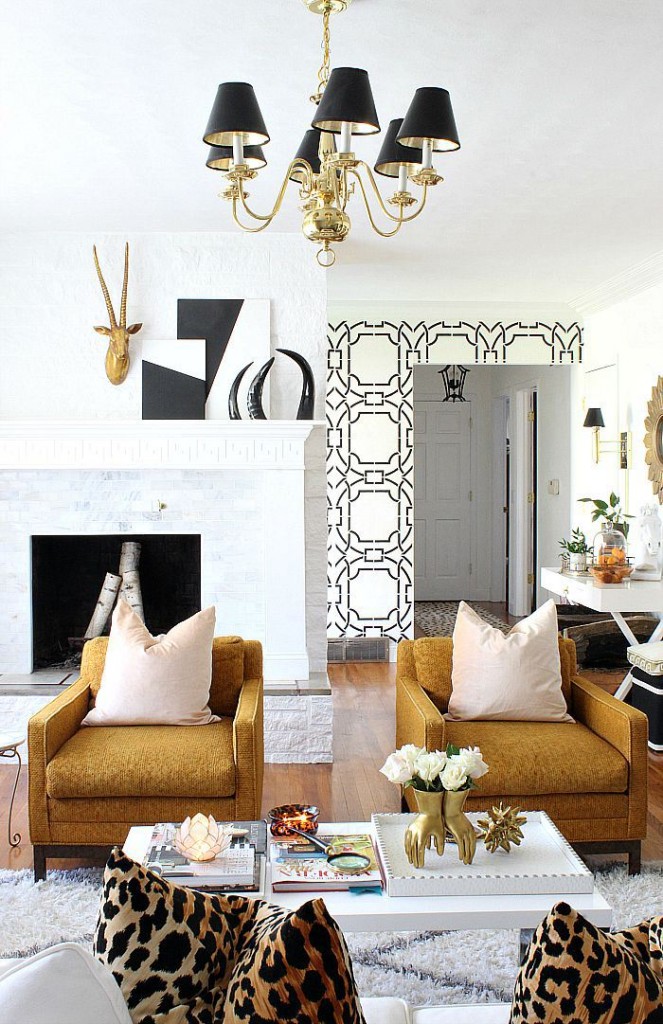 This gallery wall immediately caught my eye from Finding Home Farms. What a cozy fall space!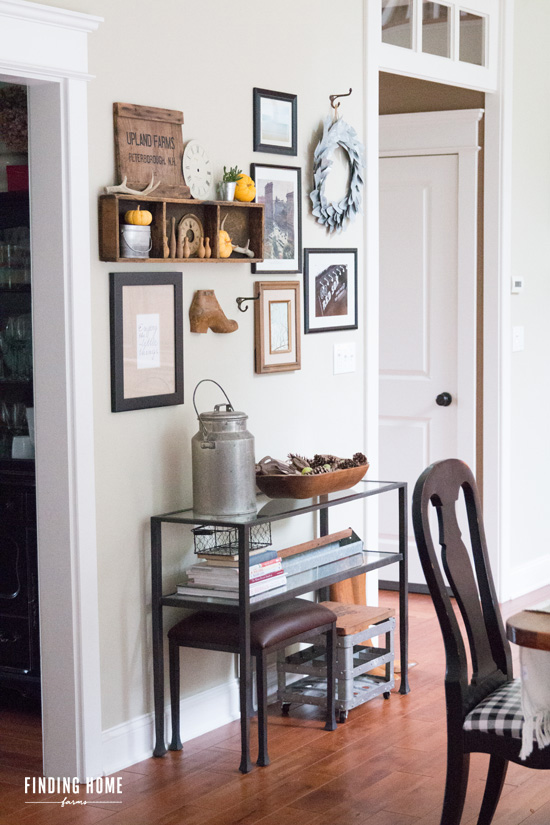 I love a good white kitchen.  Pair that with an amazing house and you have a master piece.  Love this kitchen from House Seven.  Plus, aren't those bar stools awesome!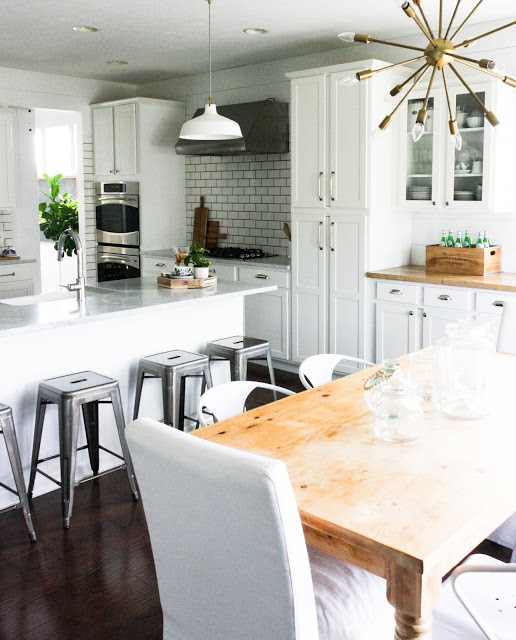 Cuckoo 4 Design did such a great job of mixing patterns. Check out those sofa cushions, love them!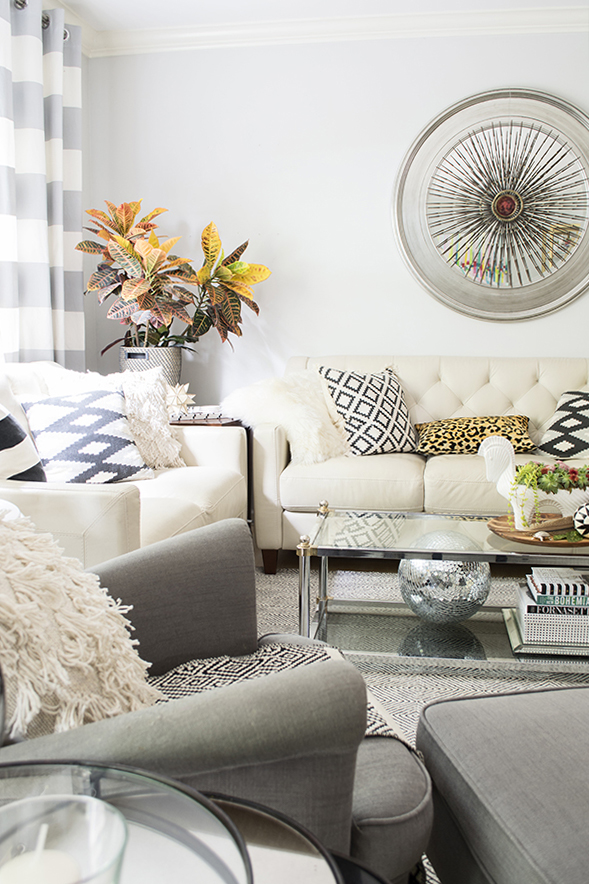 Love this bright cheery dinning room from Restless Arrow.  You don't have to go all out in order to have a nice fall feel to your home.  Lovely.
Aniko from Place of My Taste utilized color so well.  She also is able to mix and match colors well.  I love this spot in her home tour. It has great color, that just makes me smile!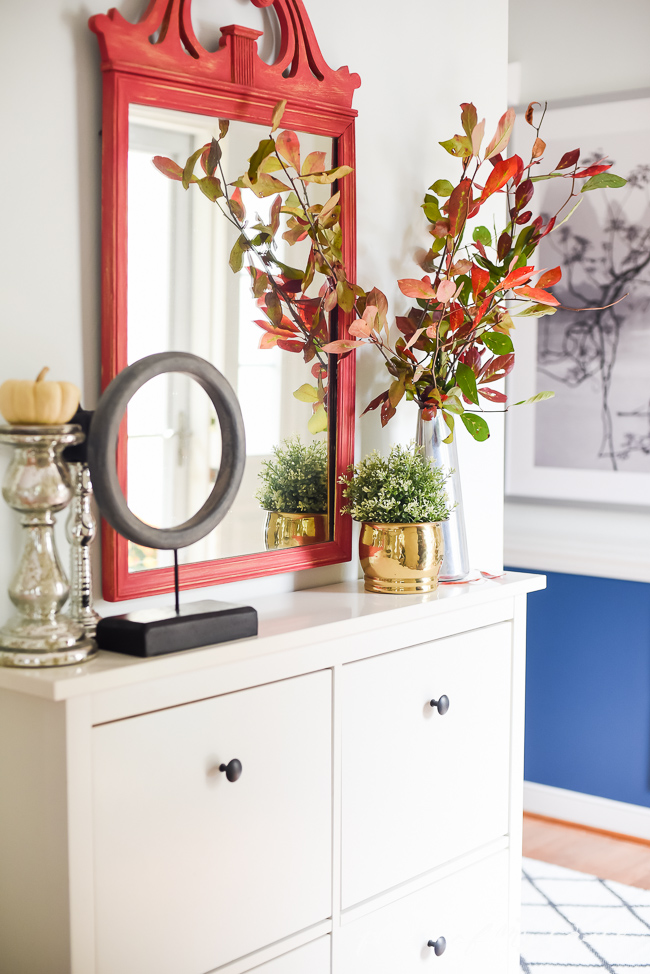 Who says that you cannot use green year round?  Using a few neutral filler pieces with some core bold pieces really looks great, don't you think.  I love this space from Dwellings by Devore.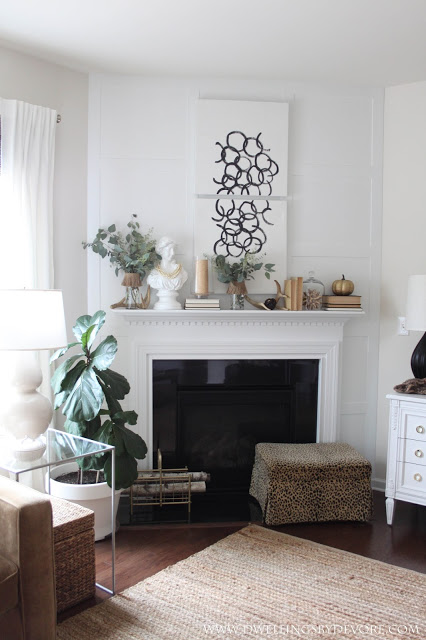 The first thing that caught my eye was those pillows, then that amazing mirror.  I really am starting to like red as a fall color.  Check out the whole tour at Craftberry Bush.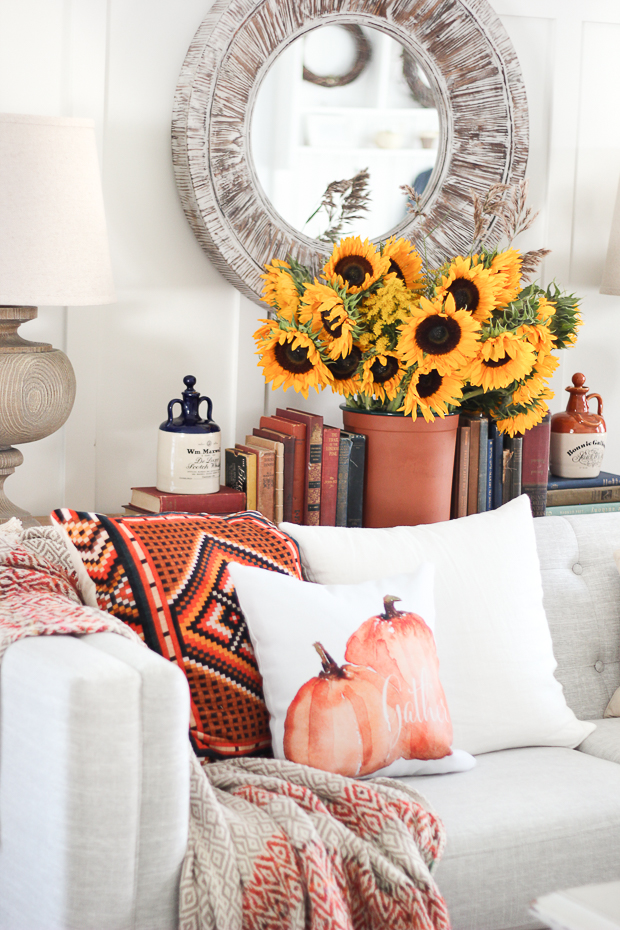 That brick is awesome! Plus, did you notice the light, love it.  Another good example of using colors. Check out Dimples and Tangles for the whole tour.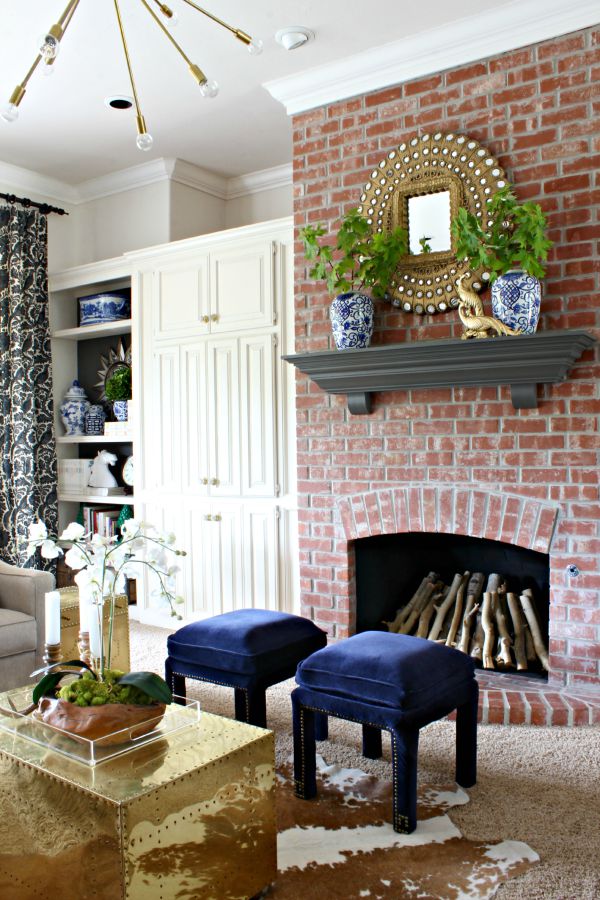 Thank you so much for joining me to get some design inspiration.
What things caught your eye?  
What did you like the most?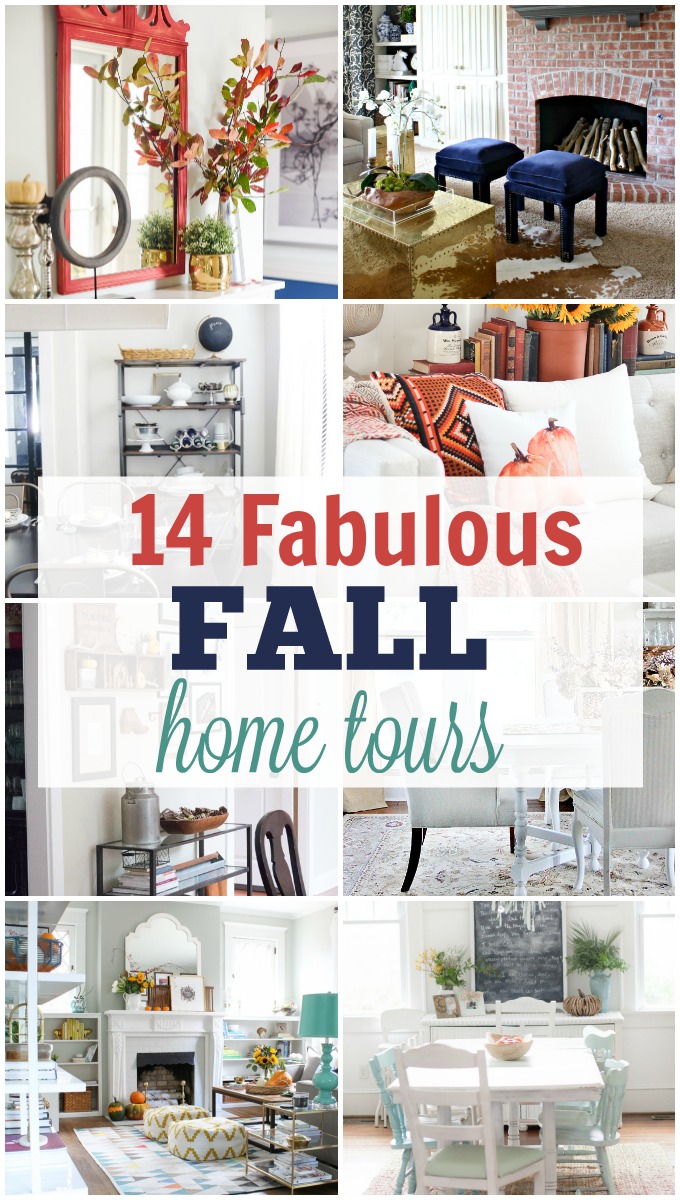 Want more AWESOME ideas...Check these out too!